Trump's Personal Lawyer Rudy Giuliani Calls Top U.S. General 'Idiot,' Denies He Ever 'Went Out' With Alleged Sexual Abuser Prince Andrew At 9/11 Memorial Dinner
Donald Trump's personal lawyer Rudy Giuliani went on a series of rambling monologues at a 9/11 memorial dinner on Saturday calling Top US General Mark Miley an "idiot" and "a**hole" before denying he ever "went out" with Prince Andrew.
The former Republican mayor also imitated Queen Elizabeth during his rant in a clip that has gone viral on social media.
Article continues below advertisement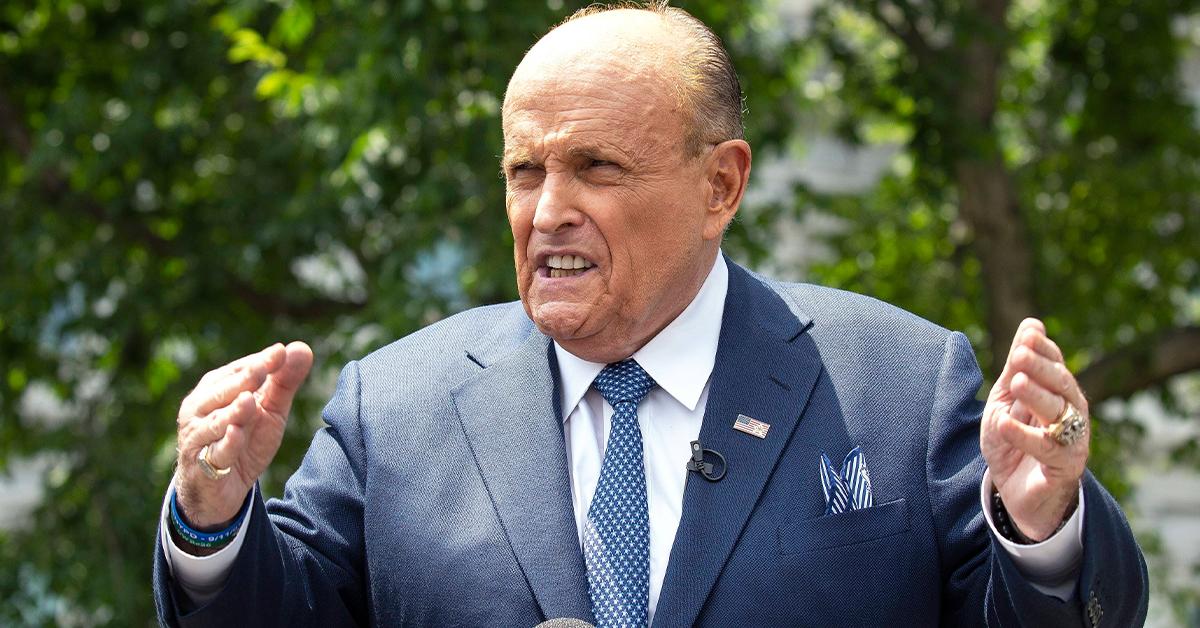 During his nearly incoherent speech, he expressed his desire to want to "shove" General Miley's decorations "down his throat" after questioning his appointment as a U.S. General. "How's that guy a general?" Rudy said.
"I wanted to grab his stars and shove it down his throat and say, 'It's 400 miles from China, a**hole! China is going to be our enemy for the next 40 years! You have an airbase 400 miles from them and you're giving it up? Idiot!" he went on saying, "What's wrong with you? Who pays you? Christ!"
Article continues below advertisement
Giuliani then continued his rambling rant at his annual dinner commemorating the 20th anniversary of the 9/11 attacks by criticizing Presiden Biden's decision to withdraw troops from Afghanistan and calling it "insane."
"What Biden has done in the last few weeks is insane," he raged. "It cannot be explained."
Trump's former attorney also was seen in a separate clip mentioning his role as the mayor of New York during the tragic terrorist attack claiming that he did his job for the country and is "very proud of it."
Article continues below advertisement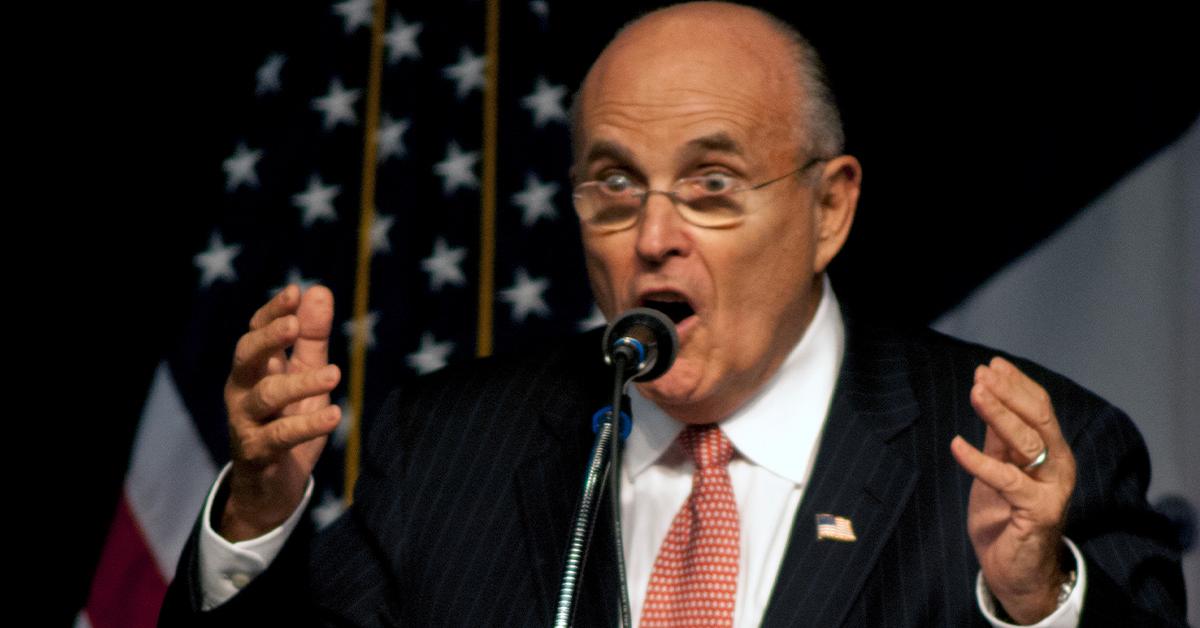 He then went on to talk about the recognition he had gotten from his role during the attack, including being offered a knighthood by the Queen of England, whom he claimed to have told him, "You did a wonderful job on Sept.11 and therefore I'm making you an honorary knight," he said in an attempt to mimic the Queen's accent.
Giuliani claimed to have turned down the offer. However, the report proved otherwise as he did accept the honorary knighthood and was named Giuliani Knight Commander of the Most Excellent Order of the British Empire for his "outstanding help and support to the bereaved British families in New York."
Article continues below advertisement
After the knighthood subject, Rudy continued the royal segment in his speech to address his relationship with disgraced royal member Prince Andrew. The New York court had recently served the Duke of York a lawsuit over his sexual assault allegations by Jeffrey Epstein's accuser Virginia Roberts who claimed to have been forced into having sex with the Prince when she was 17.
"I know Prince Andrew is very questionable now. I never went out with him. Ever!" Giuliani said. "Never had a drink with him, never was with a woman or young girl with him. Ever, ever, ever."
Article continues below advertisement
Although he later immediately changed his statement about the Prince and admitted to having met him on two occasions. "One time, I met him in my office, and one time when we had the party, " he confessed.