Exclusive Details
Tristan Thompson's Baby Mama Maralee Nichols Spends Valentine's Day With NBA Star's Son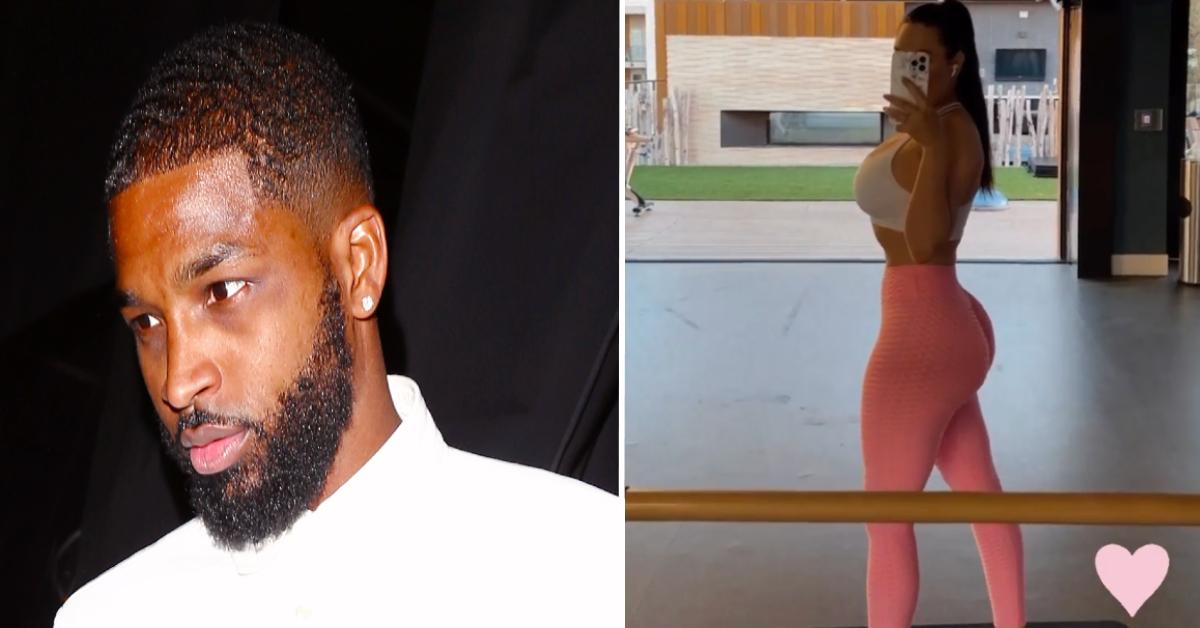 NBA star Tristan Thompson's baby mama Maralee Nichols is out here living her best life in California despite being all alone on Valentine's Day.
On Monday, the formerly Texas-based personal trainer posted a series of photos on her Instagram Story of her in the gym early in the morning.
Article continues below advertisement
Maralee moved from Houston to Marina Del Rey months before giving birth to Tristan's son. She gave birth on December 1 and has been fighting the former Mr. Khloé Kardashian ever since over child support.
In the photos, Maralee looks incredible for having given birth only weeks ago. In one snap, she stands in front of a large mirror inside the fitness center at her complex.
Article continues below advertisement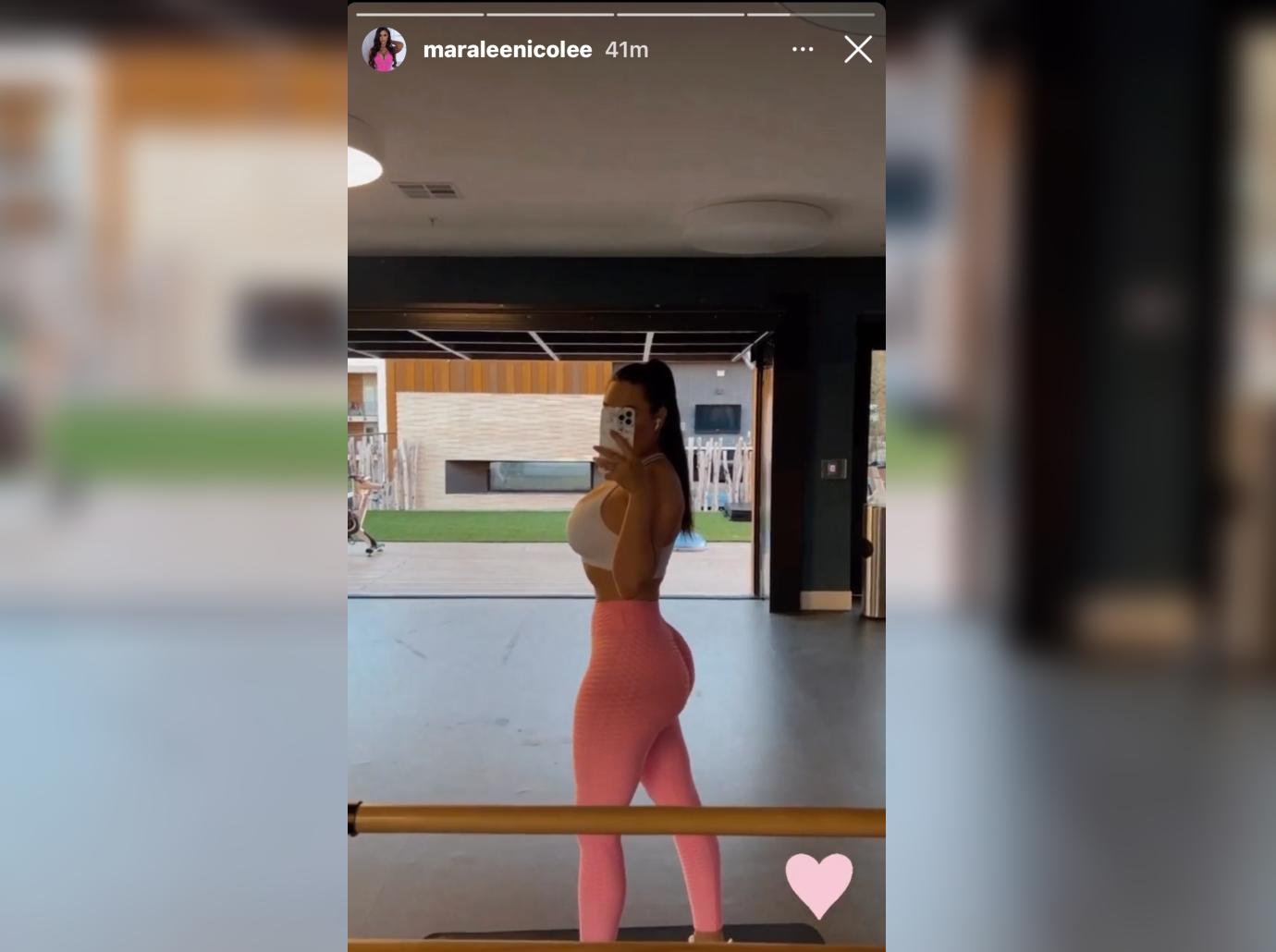 Tristan's baby mama is seen showing off her curves in a pair of pink leggings and a white workout top that showed off her fit stomach.
She took another shot where she showed off her plump backside.
Article continues below advertisement
In another clip, Marlaee filmed herself from the side while she worked it out on the treadmill. Her stomach looked incredibly toned.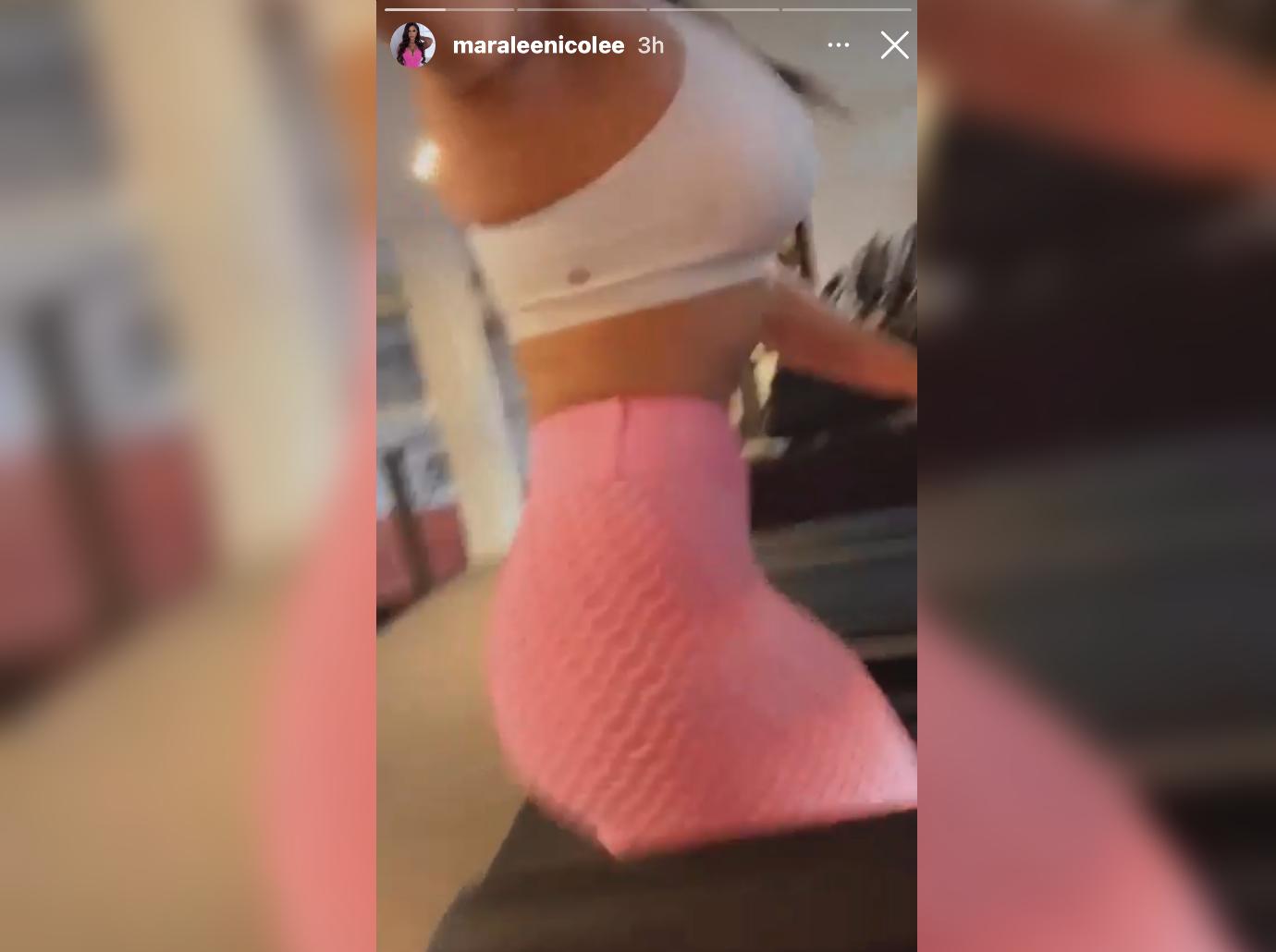 Article continues below advertisement
Later in the day, she showed off a photo of her hanging out with her newborn inside her apartment on the Hallmark holiday.
Maralee seems to be thriving despite being on bad terms with Tristan. Court documents revealed the two were not on speaking terms at the time of the birth.
The two had been fighting in court for several months before their son came into the world. Maralee filed a paternity lawsuit after moving to California but Tristan tried to have the case fought in Texas.
Tristan accused his ex-fling of trying to score higher child support by bringing the case to California.
Article continues below advertisement
Maralee argued that she had no connection to Texas because she moved and was living in Los Angeles. The judge ended up throwing out Tristan's case and ordered the battle to be fought where they both live.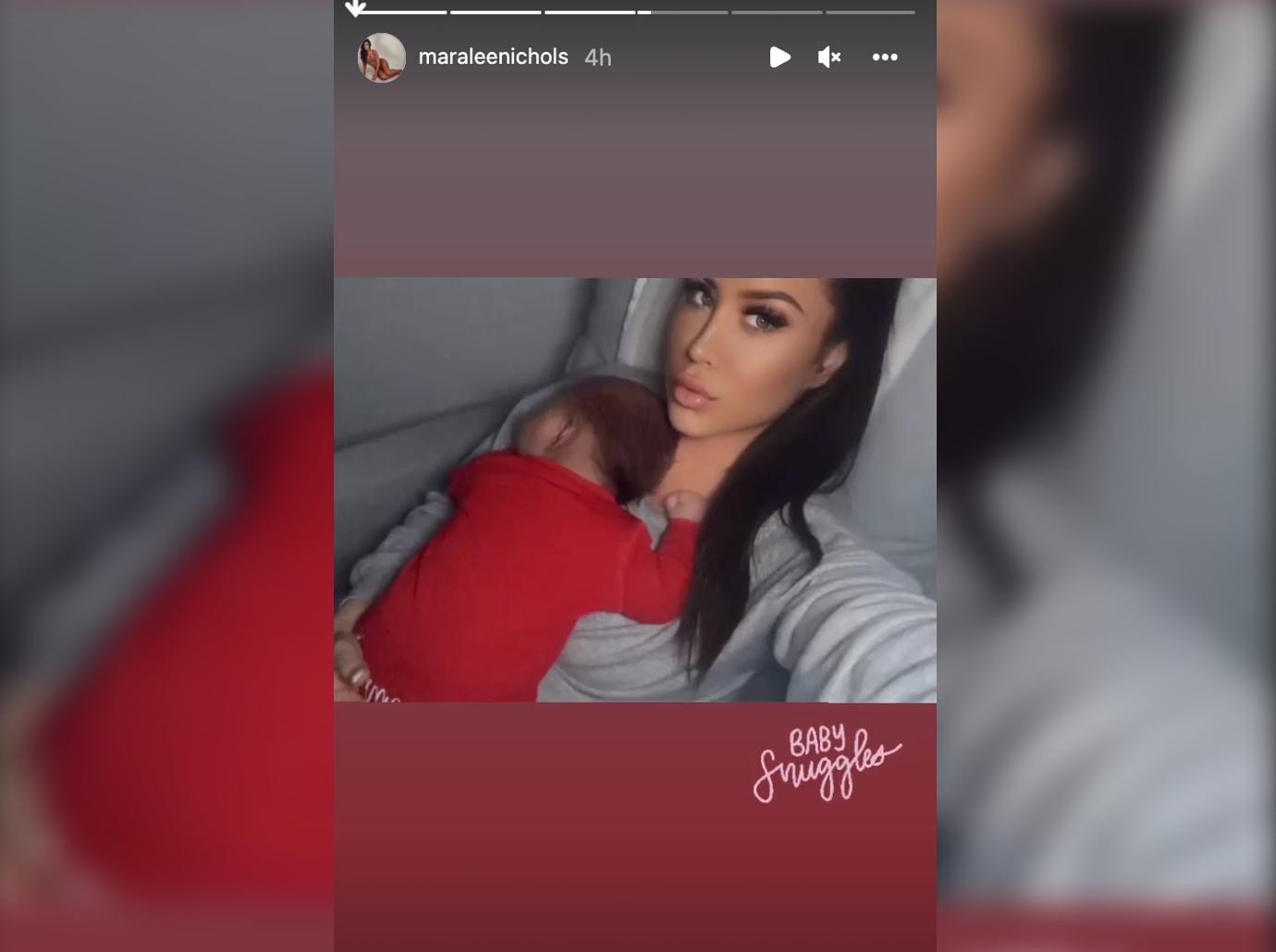 Article continues below advertisement
Initially, Tristan said he was skeptical that he was the biological father. A DNA test ended up proving he was the dad. He quickly took to Instagram writing, "I take full responsibility for my actions. Now that paternity has been established I look forward to amicably raising our son. I sincerely apologize to everyone I've hurt or disappointed throughout this ordeal both publicly and privately."
As RadarOnline.com first reported, Maralee is still trying to unload her 3-bedroom, 3.5-bathroom, 2,976 sq. ft. home in Houston. The property has been on the market for several months at the asking price of $900,000.
Article continues below advertisement
Following our exclusive reporting, Maralee decided to address the story on RadarOnline.com's Instagram post.
One troll asked, "Do I smell a golddigger [sic] here?" Maralee replied, "I'm not a gold digger, I don't live in Texas and I have not."
At the time, another person asked, "While your answering responses why did you mess with him knowing he was with KoKo? Congrats on the baby."
Article continues below advertisement
"I met him in 2020 at a party at his house. I did not know he was with her. He said he was single, she was never at any of his parties," Maralee said.