Rapper Trick Daddy Trashes Beyoncé Knowles Before Going In On Her Hubby Jay-Z, Beyhive Attacks
Article continues below advertisement
The 46-year-old rapper recently made the decision to say publicly that he did not think the 39-year-old Destiny's Child frontwoman-turned-international superstar could sing.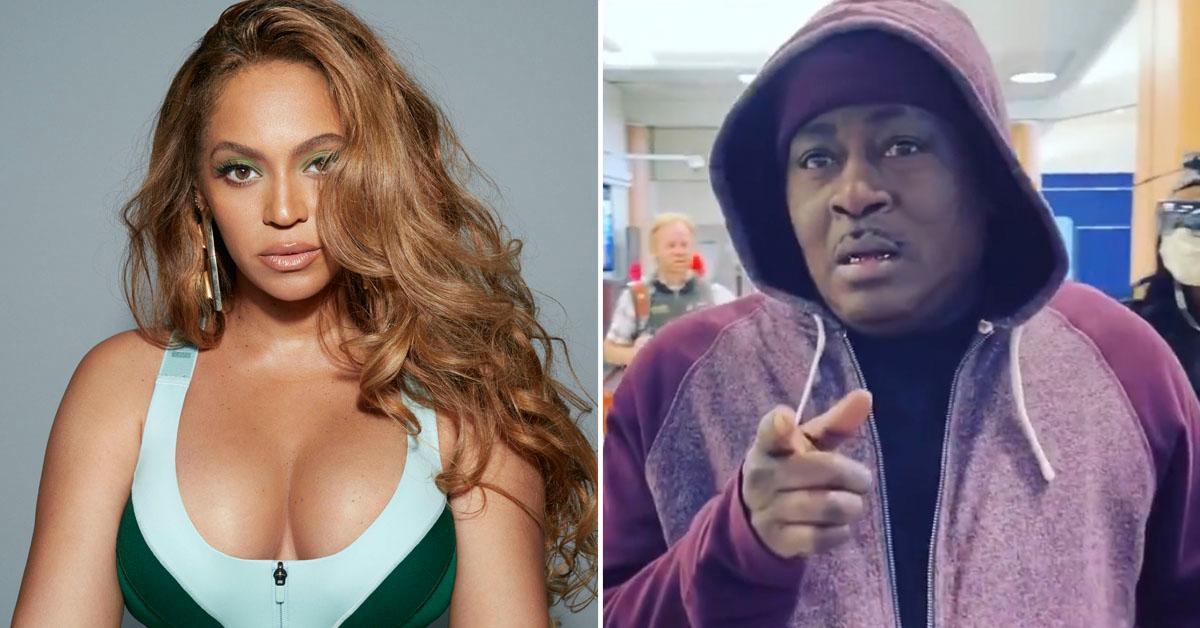 Article continues below advertisement
"Beyoncé ain't trying to give back to music, and Beyoncé don't write music," said the Miami rapper on the Clubhouse app. "Beyoncé can't sing."
"Beyoncé is to R&B what Jay-Z is to New York," he added, before implying that Shawn Corey Carter – a 21-time Grammy-winning rapper-turned-producer-turned-mogul – is only successful because desperate New Yorkers wanted to claim a mega hip-hop star after The Notorious B.I.G. died.
Article continues below advertisement
"New York lost Biggie and they needed a hero," said the zero-time Grammy nominee, adding that Hova has "never won the greatest rapper alive" title.
Not only was Trick Daddy's Instagram page immediately swarmed by the Beyhive dropping bee emojis on all of his posts, but Twitter also waged war against the rapper best known for the 2002 club-oriented song, Nann N---a, featuring Trina.
Article continues below advertisement
And guess who chimed in on the matter – Katrina Laverne Taylor herself.
"ALL day, Everyday... The Queen," she captioned a video montage of a few of Bey's jaw-dropping performances, some even featuring her hubby.
And in case her message wasn't clear, Trina added a crown emoji, a bee emoji and an orange heart emoji.
Article continues below advertisement
"I forgot Trick Daddy even existed but did somebody leave him in the microwave to [sic] long or sum cause ikyfl [I know you f--king lying]," tweeted one critic after the musician's comments went viral. "Like sir in 15 years no one will barley if even remember you at all worry about that instead of two people leaps and bounds more talented and successful than you."
Article continues below advertisement
"Trick Daddy ain't had a hit since 2004 and he got the nerve to talk about Beyoncé & Jay-Z," another upset fan chimed in. "Man if you don't sit your faceless behind down somewhere bro."
"Notice how trick daddy is only getting mentions because Beyoncé's name is in his mouth? Enjoy the fame she's giving you," added someone else, while another dissenter noted, "Beyoncé literally wrote survivor and that song is bigger than Trick Daddy's entire catalogue, but she doesn't write? Y'all gon stop mentioning Beyoncé's name for likes and shares."
Article continues below advertisement
Indeed, Beyoncé has written and co-written numerous chart-topping hits, including, but not limited to:
7/11
Baby Boy
Bills, Bills, Bills
Bootylicious
Crazy In Love
Drunk In Love
Halo
Independent Women Part 1
Irreplaceable
Lose My Breath
Love on Top
Pretty Hurts
Run the World (Girls)
Say My Name
Single Ladies (Put A Ring On It)
Survivor
Telephone
Rest In Peace, Maurice Samuel Young.