Trevor Bauer Claims Sexual Assault Accuser 'Violated A Court Order,' Responds To Shocking Photos Showing Alleged Injuries
Trevor Bauer has responded to the shocking photos released by his sexual assault accuser that showed injuries she allegedly sustained during an encounter with the Major League Baseball star earlier this year.
Article continues below advertisement
"While preferring not to comment on an ongoing legal matter, we have no choice but to respond to Mr. Freedman's knowingly inaccurate statements," Bauer's attorneys, Shawn Holley and Jon Fetterolf told RadarOnline.com in a statement.
Bryan Freedman is the accuser's attorney.
"First, unlike Mr. Freedman and the woman's legal team, we are not interested in trying a restraining order petition through the media. Relevant and previously omitted messages from the woman were attached as an exhibit to a routine motion to strike a so-called expert the Petitioner has proposed to testify on the issue of consent."
"Second, while Mr. Bauer has stated from the outset that the two encounters he had with this woman were wholly consensual, he unequivocally denies the allegations in her affidavit regarding both of their encounters," the statement continued. "The woman's statements are highly inaccurate and not reflective of what occurred during their two meetings, as the woman's own text messages with Mr. Bauer and others clearly attest."
Article continues below advertisement
"Finally, it appears that Mr. Freedman violated a court order by initially releasing a photograph to the media that the court previously ruled was to remain private," the statement concluded. "They have since retracted that photo and circulated one that is inconsistent with other photographic evidence in the case."
Article continues below advertisement
The initial photo referenced by Bauer's attorneys was published by TMZ Sports earlier today and replaced with a different one (the one obtained by RadarOnline.com) shortly after.
Bauer's alleged victim – a 27-year-old woman who has so far wished to remain unnamed – authorized her attorney to provide us with a photo showing what appear to be bruises under both of her eyes, a bruise on the left side of her bottom lip, and a somewhat puffy face – all injuries she claims to have sustained during the second of two allegedly violent sexual encounters with the Los Angeles Dodgers pitcher.
Article continues below advertisement
According to Freedman, the photo provided to us proves the encounter in question could not have been consensual.
"Look at this picture. No one – absolutely no one – can consent to this, logically or legally," he told us in a statement. "Trevor Bauer's team continues to try to abuse an assault victim. They need to stop. Now."
Article continues below advertisement
Hours before the release of the photos, Bauer claimed in a new court filing that he had obtained text messages allegedly exchanged between his accuser and her cousin that seemingly showed the accuser considered their second allegedly violent sexual encounter to be consensual.
Bauer reportedly claimed the text messages were exchanged on May 16, which would have been the day after the second allegedly violent sexual encounter took place.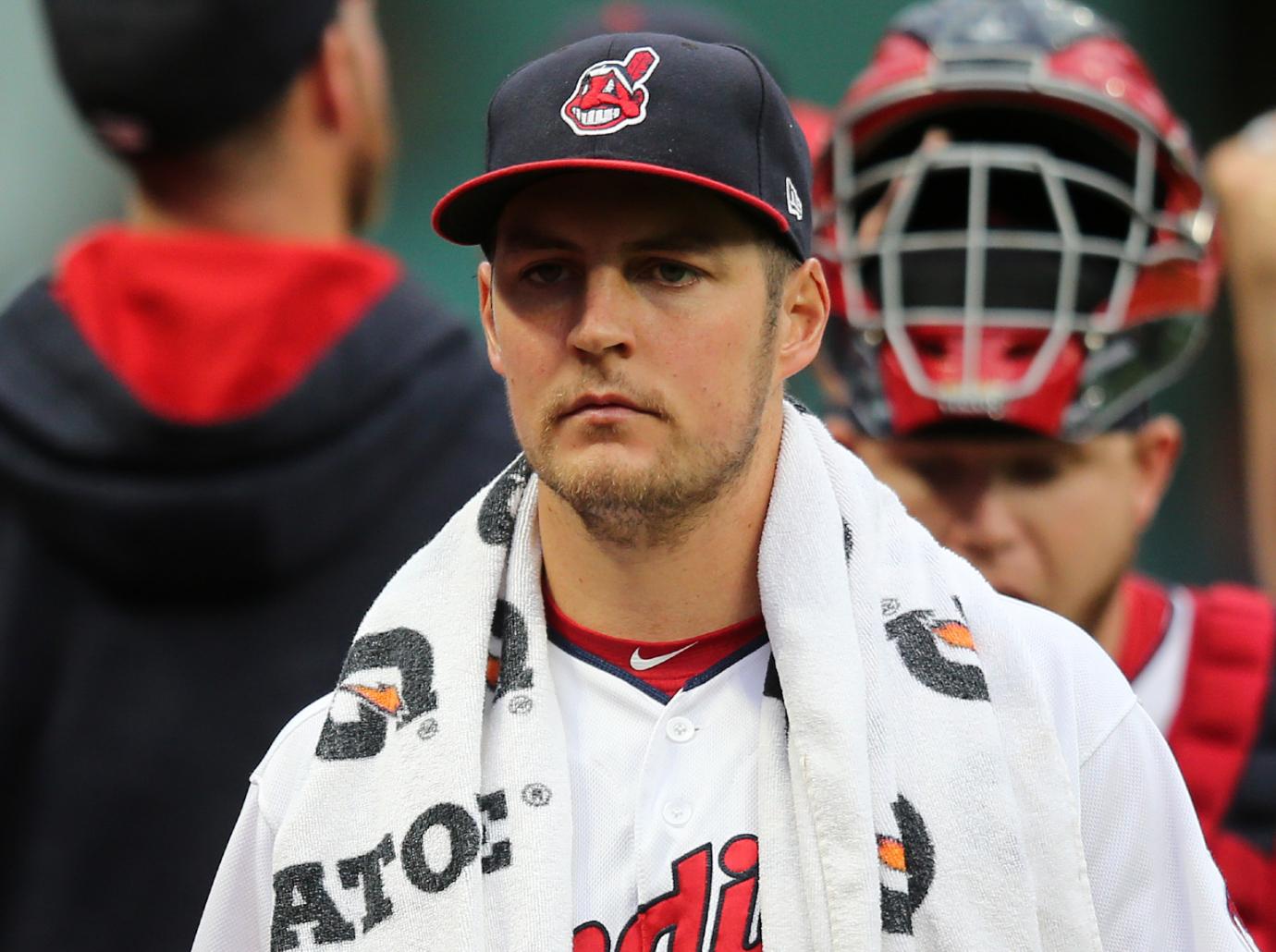 Article continues below advertisement
"How you doing there dude," the cousin allegedly asked Bauer's accuser.
"Dude. Not good," the woman allegedly responded.
When the cousin asked the woman what happened, Bauer claims she sent her cousin a photo of her face, prompting the cousin to allegedly reply, "What the f--k is he thinking?????"
"He felt so bad," the woman allegedly responded. "I literally had no idea it was gonna be that bad!? Like im ok but holy s--t!?!?"
The cousin allegedly texted back, "Ok ok I thought he like actually got violent. As long as it was consensual I don't have to kill him."
"It was consensual but like didnt expect two black eyes!?" Bauer's accuser allegedly replied. "Like he def took it too far dont you think lol."
"Yeah," the cousin allegedly wrote back. "Jesus f--king Christ Bauer. Take a goddamn chill pill."
The woman allegedly concurred, replying, "NOT NORMAL."
Article continues below advertisement
In response to the alleged text messages, the woman's attorney told the Los Angeles Times, "Mr. Bauer's defense team is deliberately twisting the tone of text messages exchanged with an assault victim within hours of her being attacked to try to minimize the long-lasting impact on her physical and mental well-being to this day."
"[She] did not consent to be punched in her face, punched in her head, punched in her buttocks or repeatedly punched in her vagina," Freedman added.
Bauer is on administrative leave while MLB and the Pasadena Police Department investigate the situation.
Article continues below advertisement
Last month, RadarOnline.com was told that an alleged longtime friend of Bauer's accuser – who also wished to remain anonymous – had turned over contextually similar messages via text and Instagram to both the MLB and PPD that the friend allegedly exchanged with the woman.
RadarOnline.com obtained and reviewed the messages.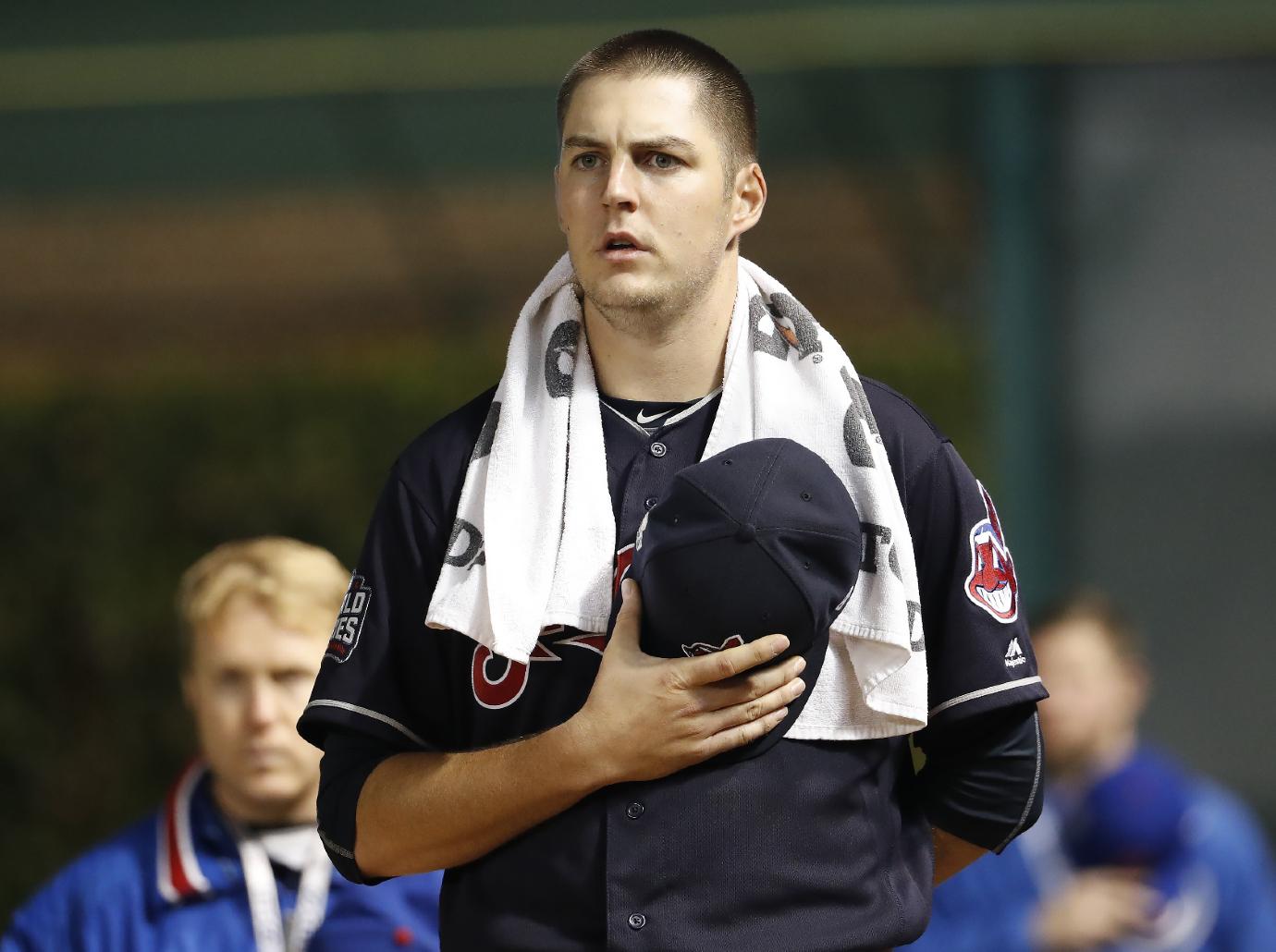 Article continues below advertisement
We then spoke to the friend and the friend's attorney, Daniel Gilleon.
One of the messages was dated April 24, which would have been after the first allegedly violent sexual encounter the woman said she had with Bauer.
"That's the message that sits kind of strange with me, just being that it's after their first alleged encounter," the friend told us, adding that they saw the woman in person shortly after the first allegedly violent sexual encounter took place and said, "She mentioned that she had a great time and said something along the lines of – and I'm paraphrasing here – but something like he's a nice guy and I had a great time. ... None of which showed me anything to be concerned about or any signs of a victim being involved."
Article continues below advertisement
The friend told us they had no personal connection to Bauer, had never met Bauer and were not even a fan of the Dodgers. This person maintained they were only a friend of the accuser and insisted they only wanted to "do the right thing."
"This isn't in the interest of discrediting anybody's experience or story in the situation; it is purely in the interest of doing the right thing and making sure that the truth and all of the details are out there," the friend told us.
Article continues below advertisement
"This person – up until probably last week, unfortunately – was a friend of mine," they said. "I had helped this person through a lot of really personal things. I considered them a friend. And I would never bring this up if I didn't think it was relevant. This is a friend of mine versus somebody that I've never met before in my life and have no interaction with."
They added, "It doesn't matter if it's Trevor Bauer or Joe Schmo. This is a criminal case where a person could end up in jail. That's not something to take lightly."
Article continues below advertisement
Bryan Freedman has not responded to our latest email.