Travis Scott No Longer Partnered With McDonald's, Rapper Continues To Face Backlash As Astroworld Death Count Rises
Article continues below advertisement
The 30-year-old currently embattled rapper is at the center of controversy for an out-of-control concert that left eight dead, numerous in critical condition, several more injured and thousands completely traumatized.
The Houston Police and Houston Fire Departments are still investigating what exactly led to the massacre at NRG Park last Friday, where 50,000 concertgoers began to surge and stampede toward the stage, crushing countless victims.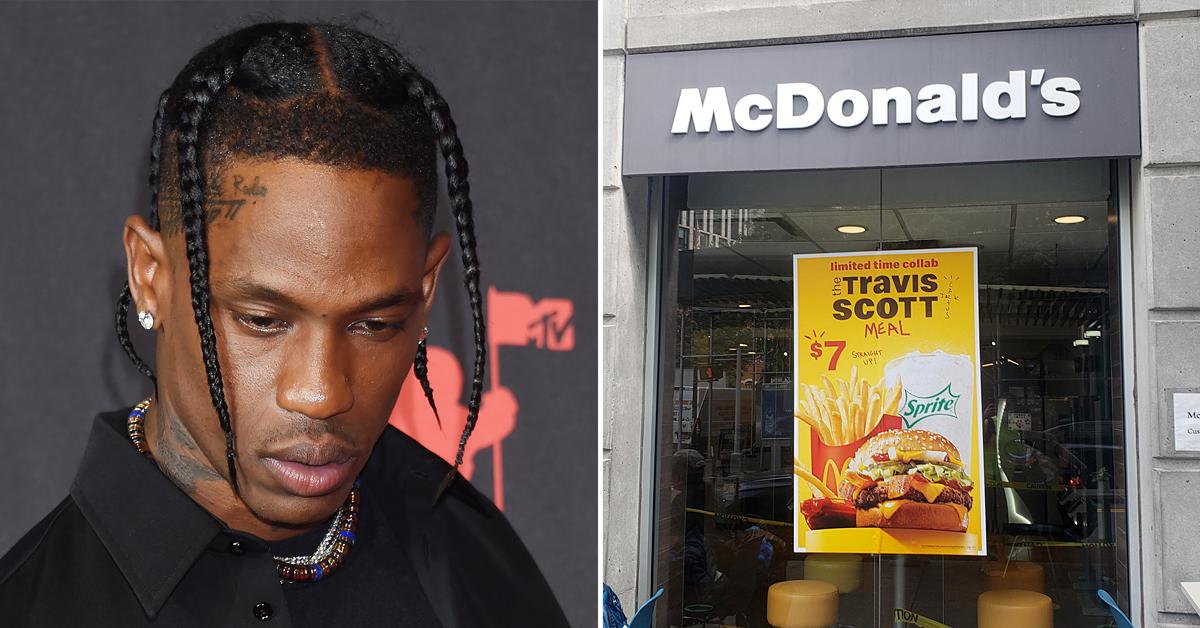 Article continues below advertisement
The scene went from chaotic to deadly, as panicked attendees rushed to the exits, begged both Travis' team and venue personnel for help, and aided in assisting those who were either unconscious or close to it.
The lawsuits alleging wrongful death and negligence are pouring in by the hour, with some estimating that the rapper and his Sicko Mode collaborator, Drake, could wind up paying "billions" in damages.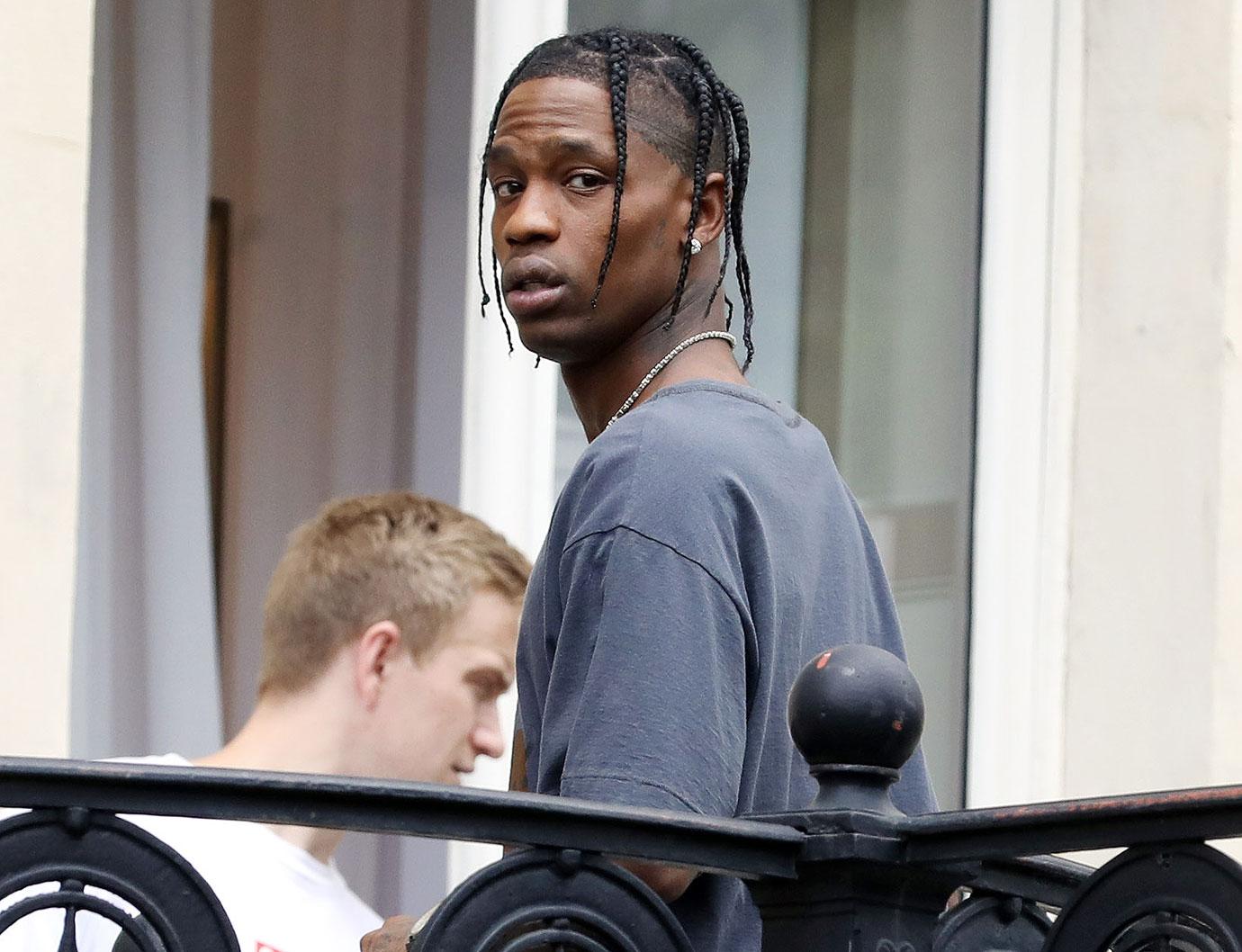 Article continues below advertisement
Amid the chaos, we learned Scott was "not currently working with" the monster fast-food chain.
On September 8, 2020 – the day McDonald's launched the "Travis Scott Meal" for a limited time – both he and the eatery were fined by the city of Downey, California, for holding a surprise promotional event that attracted a crowd of roughly 500 crazed fans.
At the time, the rapper documented the mayhem via Instagram Live, shouting, "This is crazy," "It's lit!" and "It's a different kind of McDonald's today!"
At one point, there were so many people shoving each other outside the jam-packed establishment that Travis' security team had to gather around him and push him through the crowd.
"Today's Travis Scott appearance at McDonald's was neither approved nor permitted by the City of Downey," the Downey Police Department tweeted at the time. "DPD units were dispatched in response to a large crowd gathered and focused on traffic and pedestrian safety concerns until the crowd dispersed. No injuries were reported."
Article continues below advertisement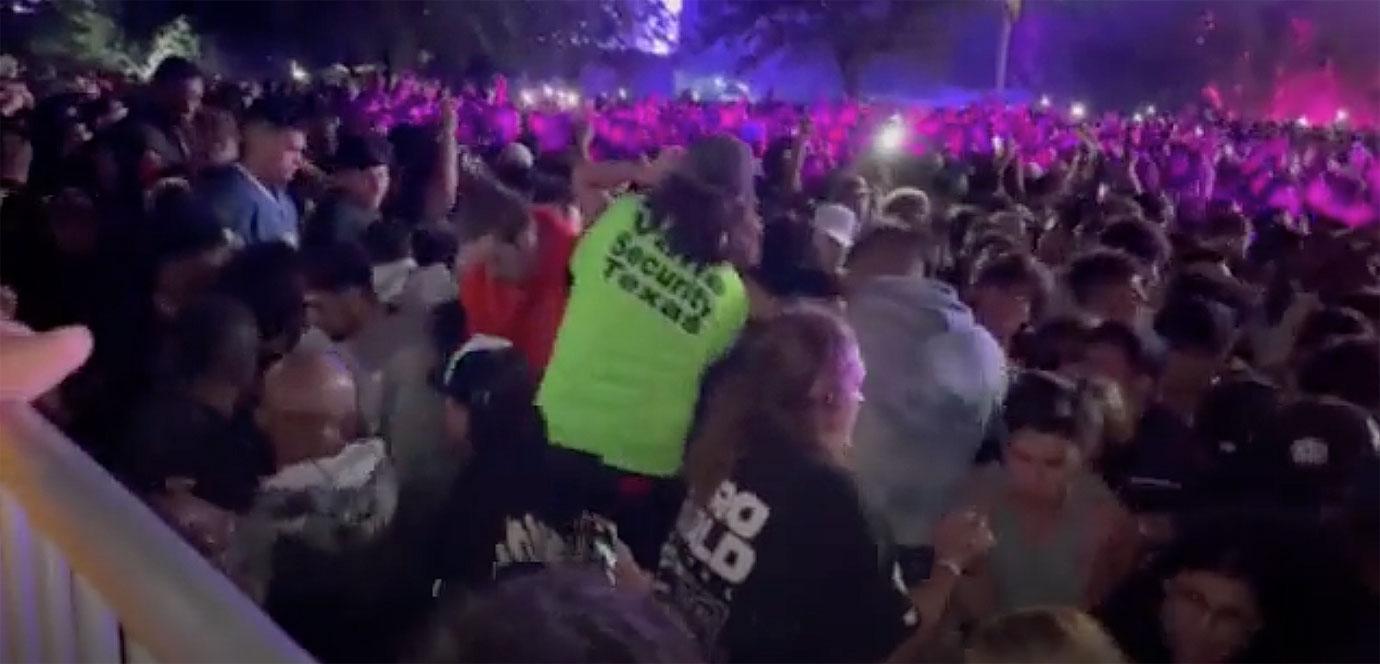 The $6 combo in question – which contained the rapper's go-to meal: a Quarter Pounder with cheese, bacon and lettuce; medium fries with barbecue sauce; and a Sprite – was available for nearly one month until Oct. 4.
According to Forbes, the gig earned Scott an estimated $20 million ($5 million via the actual endorsement, and another $15 million through McDonald's-themed merchandise sold through his label-turned-brand, Cactus Jack).
Sources close to the situation tell us that "the collab ended last fall in 2020."