Tori Spelling Adds Brand-New Pooch To Crumbling Family As Actress Prepares To File For Divorce From Dean McDermott
Tori Spelling is adding to her family as she prepares to kick her husband to the curb. The 48-year-old actress introduced the world to her new dog over the weekend, just days after returning home to Los Angeles where her divorce to Dean McDermott remains "imminent."
Article continues below advertisement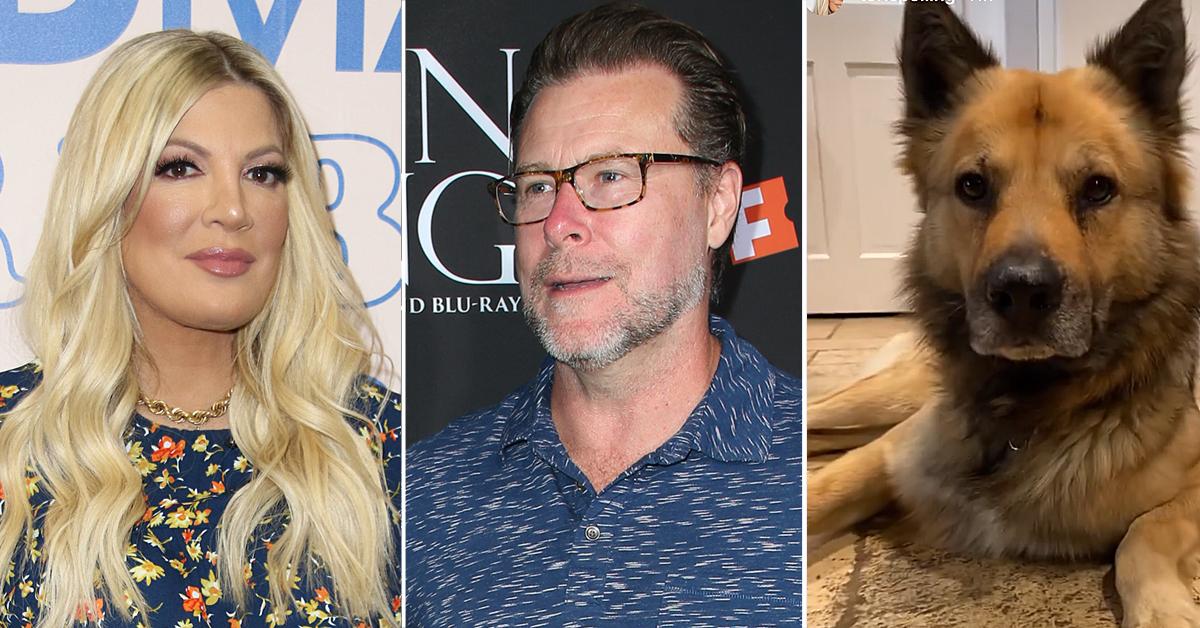 Tori excitedly shared photos of the newest member of her family, Monty, on Sunday. While he's a new addition, he's already taking over Dean's spot in the star's bed.
Article continues below advertisement
Posting a close-up snap of the mixed pup, Tori couldn't wait to share the news with her followers via Instagram. "We've officially changed his name to Monty Arthur (if you know you know)," she wrote.
Arthur is in honor of her late rescue dog, who passed away last month at the tender age of nearly 20.
Sharing a second shot of an already comfortable-looking Monty sprawled out in her bed, the Beverly Hills, 90210 actress captioned the sweet photo writing, "Ummm I think Monty has made himself at home."
Article continues below advertisement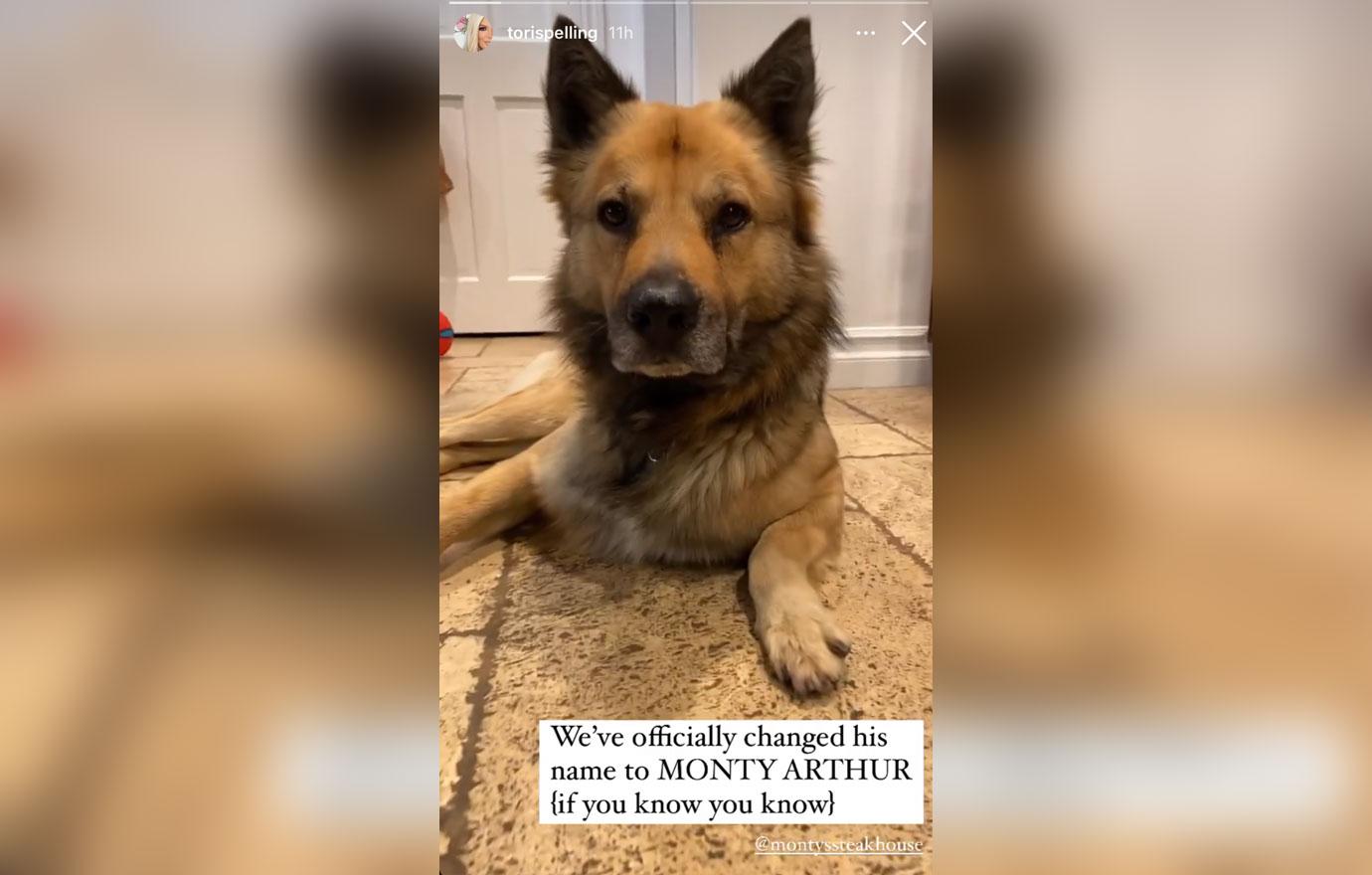 It's an interesting move for Tori to get a dog as she gears up to pull the plug on her 15-year marriage.
Article continues below advertisement
As RadarOnline.com exclusively reported, a divorce announcement is "imminent" now that Tori has returned to the United States. She had been in Malta for nearly a month for work, which came at the perfect time.
"While the trip is for work, Tori really just needed to get away from Dean," an insider told us. After months of dodging rumors of marriage trouble, RadarOnline.com learned Tori and Dean's relationship is a done deal and has been for a while.
Article continues below advertisement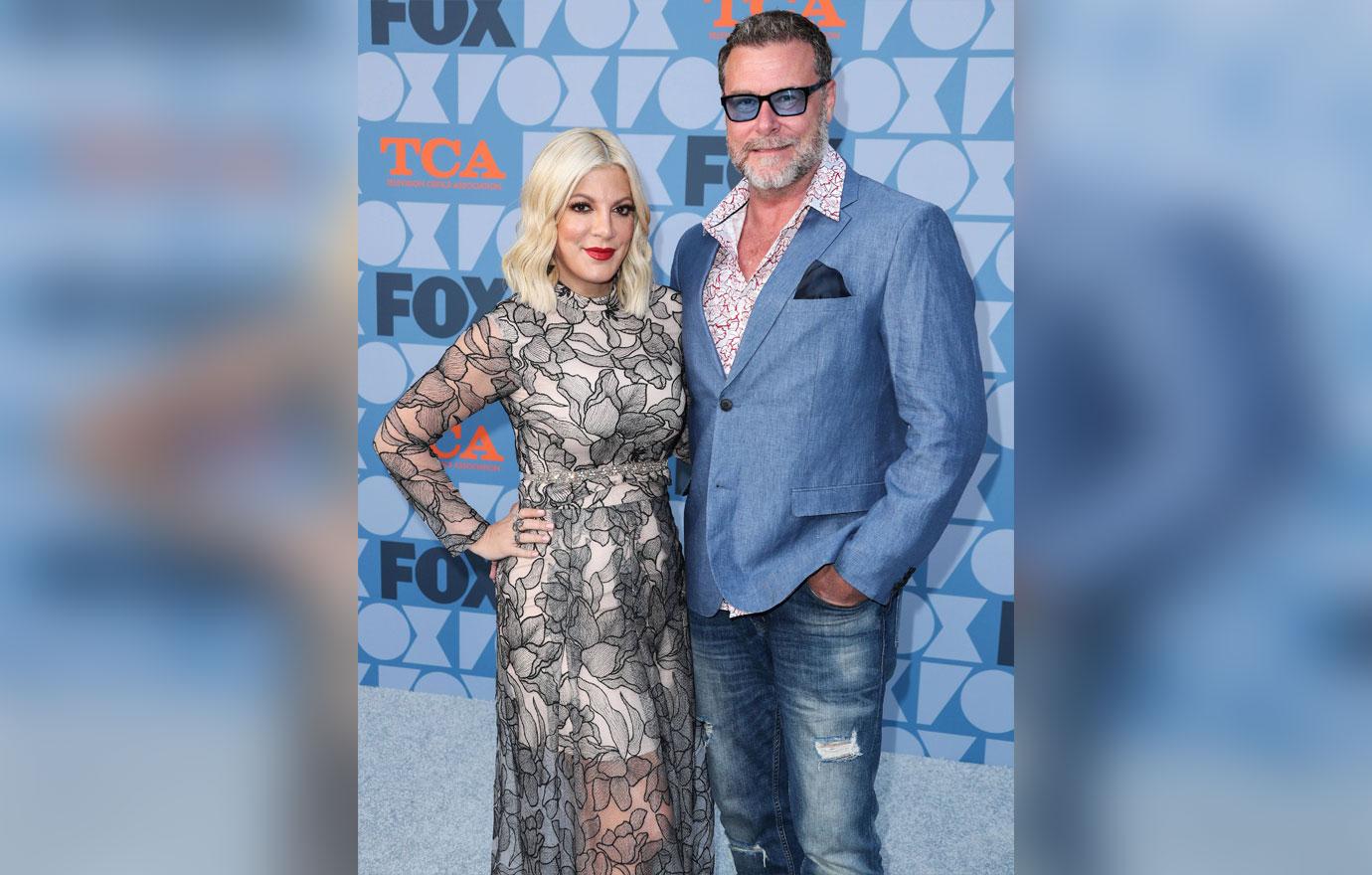 "Her and Dean have been done for about three months now. To their credit, they tried… they really tried," a source added. Our insider made it clear — there was no third party involved.
"He absolutely did not cheat, but he just wants sex all the time," they insisted, adding Dean's "sex addiction" simply became "too much for Tori."
Article continues below advertisement
Tori and Dean wed in 2006. They soon welcomed a tribe of children including Liam, 14, Stella, 13, Hattie, Finn, 9, and Beau. She gave birth to Finn 10 months after welcoming Hattie.