Tori Spelling Injures Herself & Forced To Wear A Brace As Marriage To Dean McDermott Reportedly Falls Apart
Tori Spelling is having the worst couple of weeks and now is dealing with an injury requiring her to wear an arm brace.
The '90s star posted a snap of her rocking the new accessory on her arm. She sarcastically told her followers it had "been a fantastic day" but did not explain what happened.
Article continues below advertisement
Tori's manager did not respond to requests from Radar for clarification on the matter.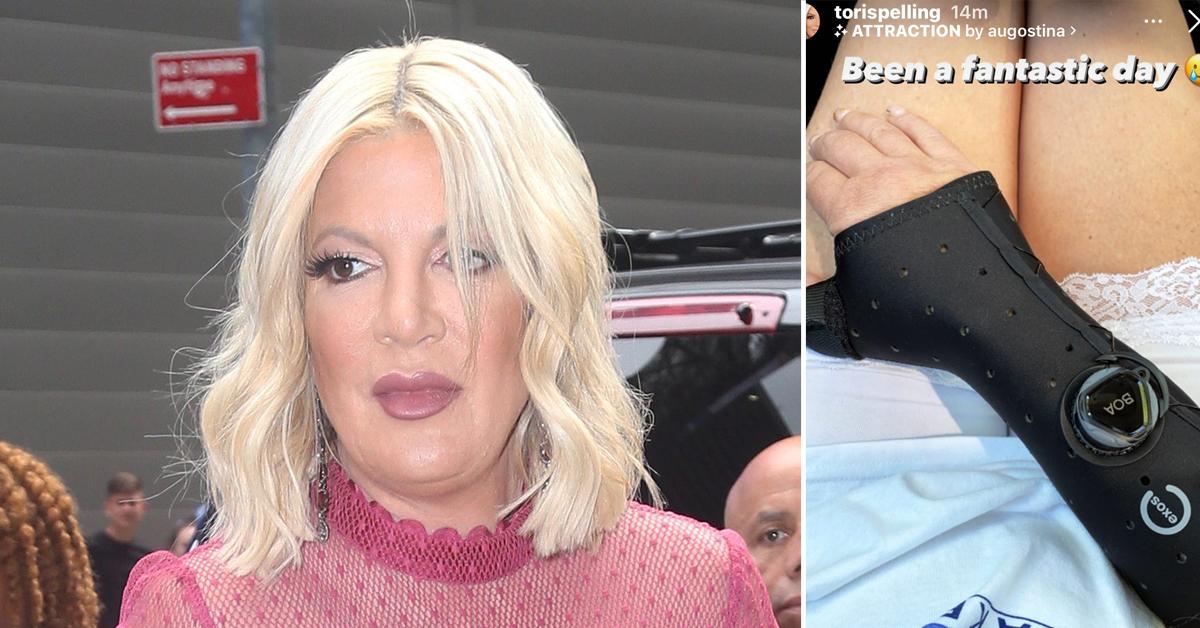 Article continues below advertisement
The daughter of late television producer Aaron Spelling's medical problems is the latest in a string of personal setbacks. Tori's marriage to Dean McDermott is allegedly headed towards divorce.
Last month, paparazzi caught Tori running errands with her kids but they noticed she wasn't rocking her wedding ring. The photos shocked fans who started questioning her relationship.
Article continues below advertisement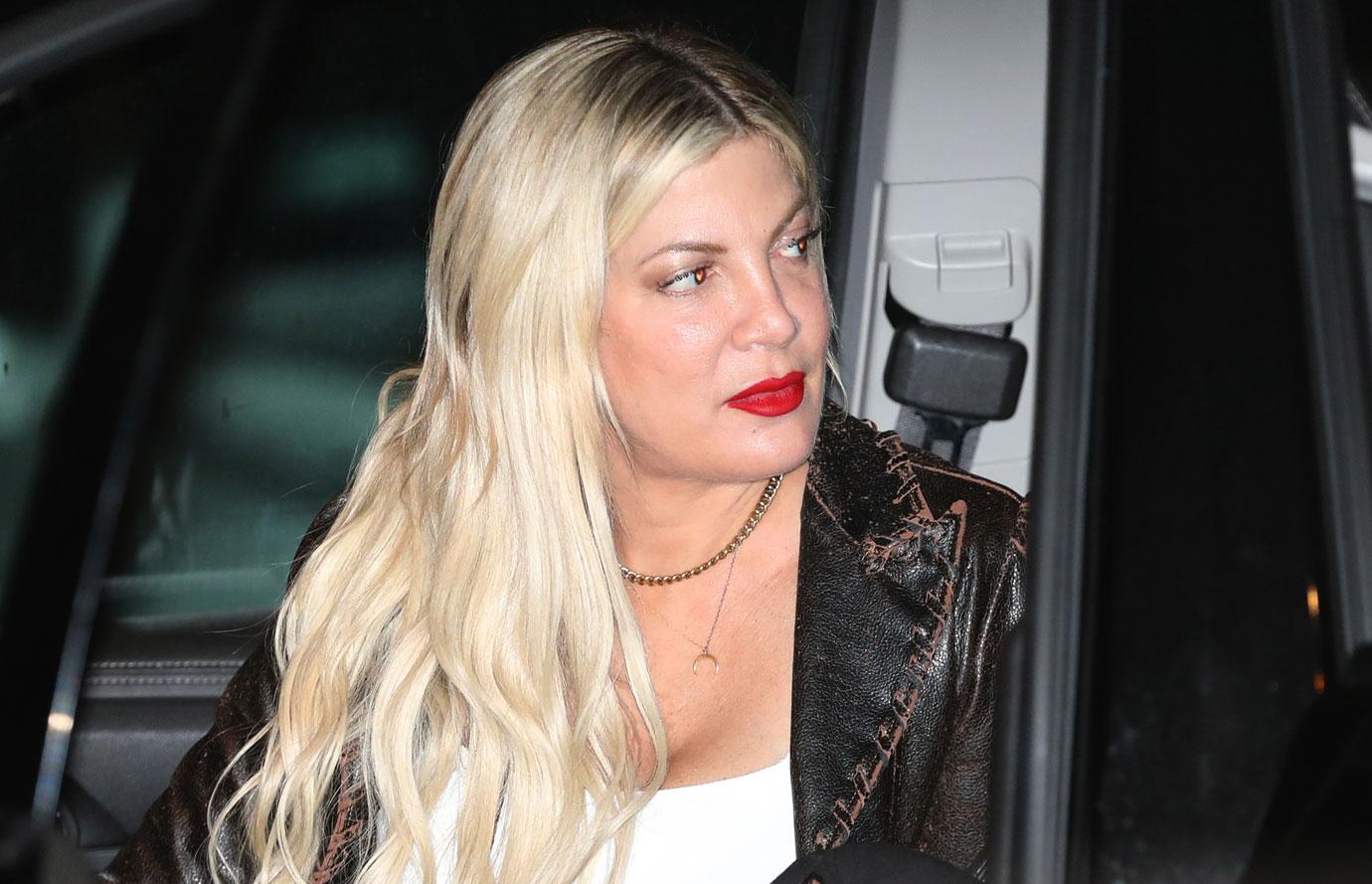 In response, Tori decided to go on her friend Jeff Lewis's podcast to answer questions. She showed up to the studio wearing her ring but admitted things weren't going great.
Article continues below advertisement
She told Jeff her husband had been filming a movie in another country for the past six months. While he was gone, four of their children started sleeping in the master bedroom.
Dean recently returned home but decided to sleep in another bedroom. Tori said their kids are still sleeping with her. Sources told Ok! Dean was furious with his wife spilling details about their home life.
Article continues below advertisement
"That was taking the TMI a step too far, even for him," spilled the insider.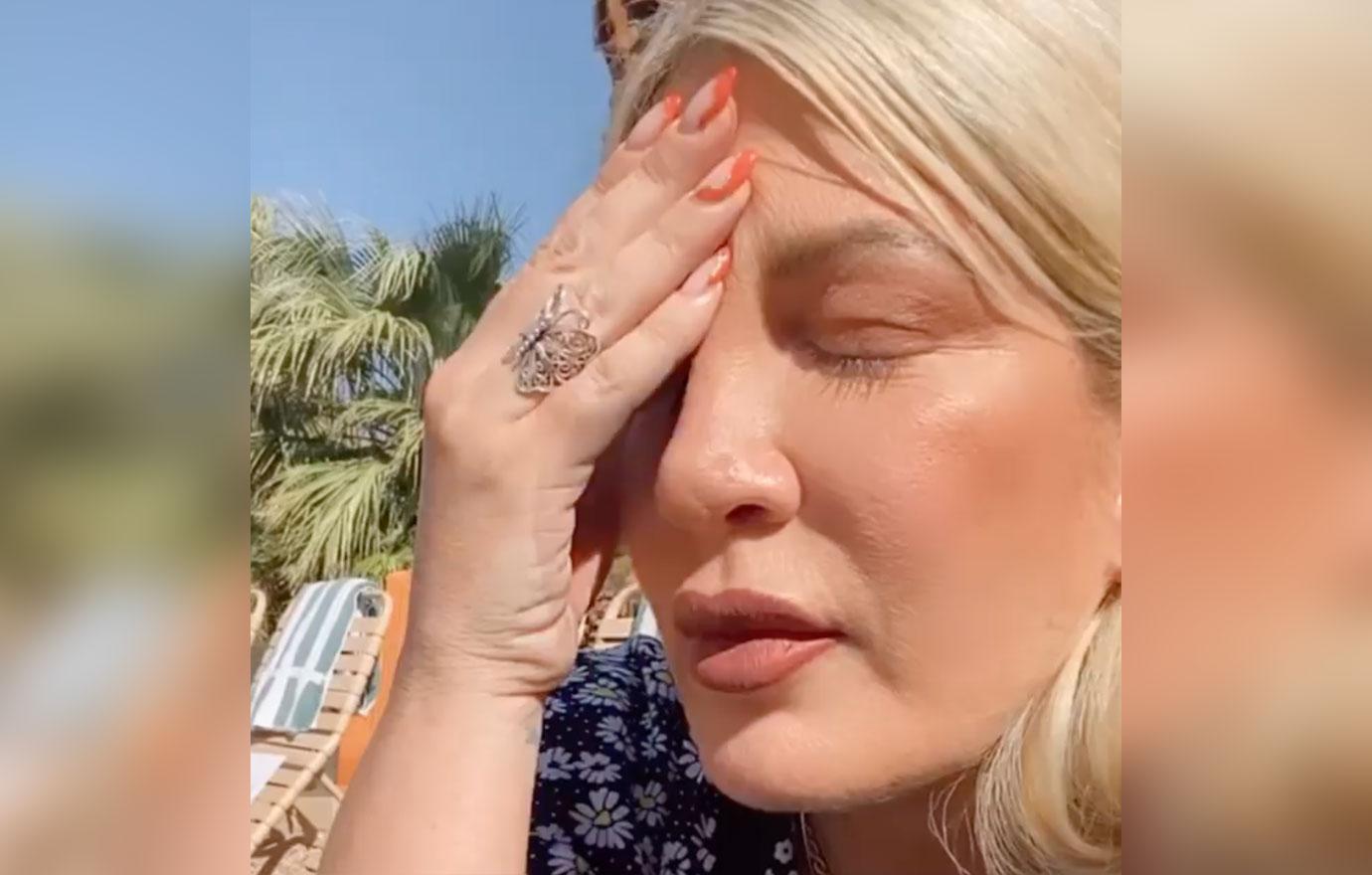 Article continues below advertisement
The source added, "Tori's unhappy because she feels Dean doesn't pay enough attention to her and doesn't help around the house enough. It's a constant source of irritation for her."
"Tori airing their dirty laundry was a real kick in the teeth but annoyed as he is, Dean knows he'll have to be on his best behavior before Tori allows him back into the bedroom."
Article continues below advertisement
On Father's Day, Tori avoided mentioning Dean on social media and left the house to make an appearance with Million Dollar Listing star Josh Flagg. She ended up drinking liquor at a gas station while her husband was at home with their kids.
A divorce has yet to be officially filed.