'The World Was A Different Place After Elvis Shook Hands With Ed Sullivan' – How The King Used TV To Make Himself A Legend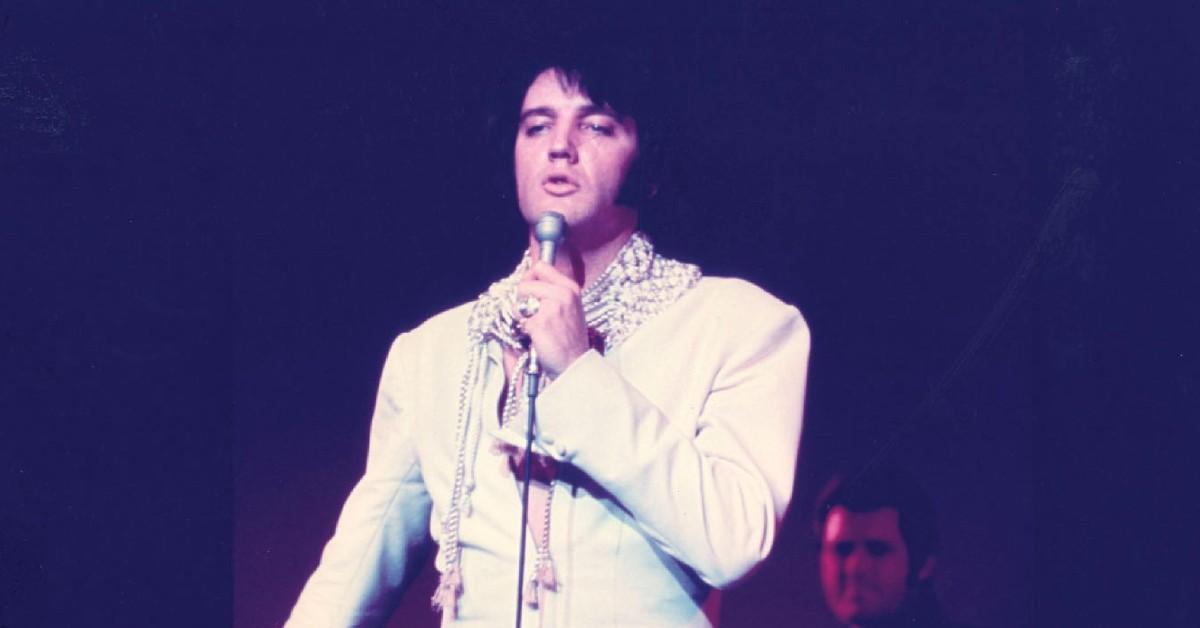 With his stunning looks, electric energy and soulful voice, Elvis Presley was America's first – and greatest – rock 'n' roll star.
But as the forthcoming Baz Luhrmann biopic reveals, a major part of his meteoric rise to worldwide fame lay in manager Colonel Tom Parker's brilliant use of TV as a means of getting Elvis's unique message to the masses.
Article continues below advertisement
It was through the power of the relatively new medium that Elvis grabbed the attention of rapt teenagers and their stunned parents, who'd never seen anything like him when he burst onto their screens in 1956.
"He'd figured out how to look right through that lens and reach a TV audience with the smallest of gestures," writes longtime friend Jerry Schilling in Me and a Guy Named Elvis. "This guy was sex, danger and good times all rolled into one."
That perfect blend of raw talent and effortless charisma took the young singer from his debut on the Louisiana Hayride radio show in October 1954 to gyrating into the living rooms of every family in America in January 1956. "Even [then], Elvis' performances felt historic," Schilling notes. Viewers may not have been prepared, but Elvis was ready to take the world by storm.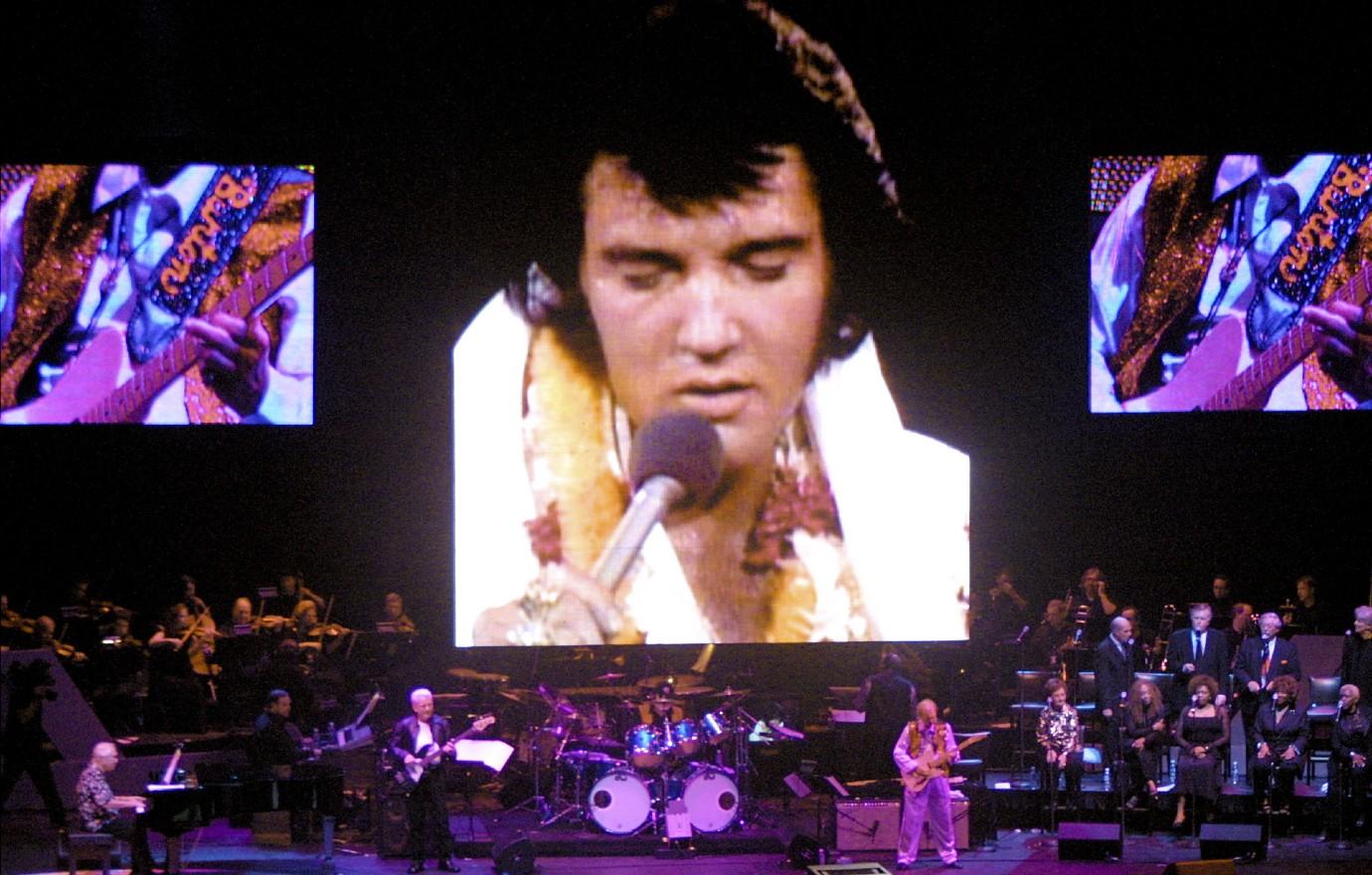 Article continues below advertisement
Stage Show (1956)
After cutting successful tracks with both Sun and RCA Records (including a cover of Junior Parker's "Mystery Train" that went to No.1 on the country charts), Elvis was ready to break into the mainstream. The 21-year-old singer made his first of six TV appearances on the Dorsey brothers' Stage Show on Jan. 28, which launched him into the national spotlight. "We think tonight that he's going to make television history for you," disc jockey Bill Randle mused before Elvis rocked his historic rendition of Joe Turner's "Shake, Rattle and Roll." In the biography Last Train to Memphis, Peter Guralnick writes, "Elvis came out looking as if he'd been shot out of a cannon," and "what you take away from it, no matter how many times you watch... is the sheer enjoyment of the moment – Elvis Presley is on top of the world."
The Milton Berle Show (1956)
Elvis's manager, Col. Tom Parker, booked his charge with "Uncle Miltie" for two visits that would both help cement his place as a teen idol and spark widespread controversy. The singer's April 3 performance aboard the aircraft carrier USS Hancock (which included his hits "Heartbreak Hotel" and "Blue Suede Shoes" as well as a comedy skit alongside Milton) was an "unmitigated triumph," writes Guralnick. But during his return on June 5, Elvis unleashed his signature pelvic thrusts while singing a cover of Big Mama Thornton's "Hound Dog," instantly launching 40 million viewers into a frenzy and Elvis to superstardom.
Article continues below advertisement
The Steve Allen Show (1956)
In the wake of those put off by Elvis' pelvic pandemonium and his branding as a "corrupter of youth," Jerry Schilling says Elvis "handled it all with dignity and humility," partly in the form of a severely toned-down July 1 appearance on The Steve Allen Show. The visit had the singer gussied up in a tuxedo while he sang his hit "Hound Dog" to an actual basset hound. "I had read about some of the controversy; it didn't matter to me," Allen remembered about making the call to Col. Parker to invite Elvis on the show. "I was using good production sense in booking him." Unfortunately, the King begged to differ. "It was the most ridiculous appearance I ever did, and I regret doing it," Elvis confided in later years. Still, the broadcast raked in ratings high enough to beat out the ever-popular Ed Sullivan Show.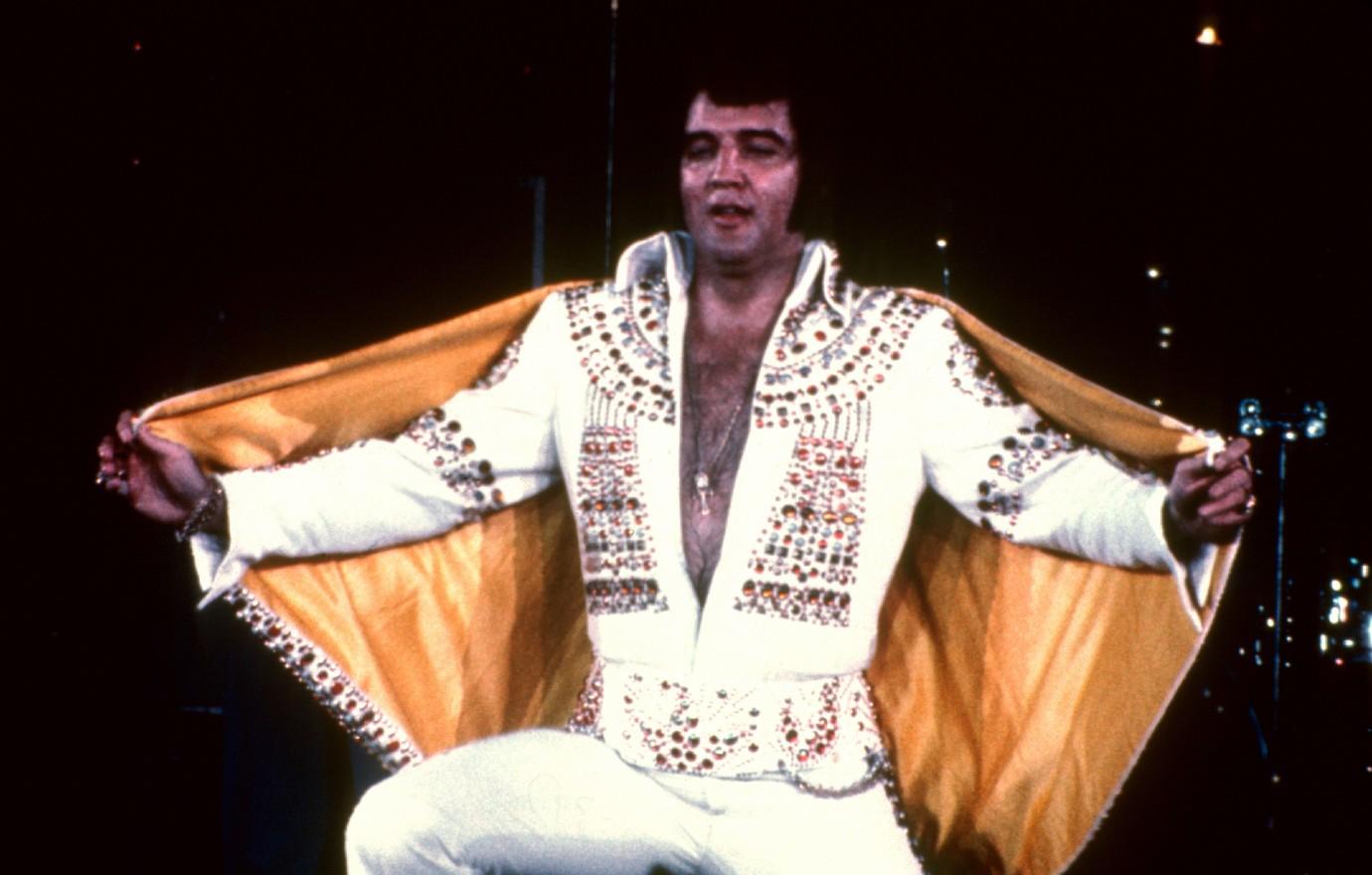 Article continues below advertisement
The Ed Sullivan Show (1956)
The host of CBS' flagship variety show was initially opposed to "Elvis the Pelvis" and worried about putting him in front of a family audience. But by Sept. 9, following the unprecedented ratings the singer brought The Steve Allen Show, Ed wanted the goods. He even agreed to the whopping price the Colonel demanded: $50,000 for three appearances (10 times what Steve Allen paid). "You had to admit that the world was a different place after Elvis shook hands with Ed Sullivan," Schilling shares. "It was almost unbelievable that a guy who had started as a local talent was now on the biggest TV show in America." In fact, the singer's debut, which included performances of "Don't Be Cruel" and the then-unheard "Love Me Tender" caught the eyes of a staggering 60 million viewers (82.6 percent of the national TV audience), making it the most-watched broadcast ever up to that point.
The Frank Sinatra Show (1960)
Following his 1958-'60 stint in the Army, Elvis made his return to TV on May 12, 1960, when he appeared alongside legendary crooner and '50s musical rival Frank Sinatra for his "Welcome Home Elvis" TV special. Having publicly derided rock 'n' roll as the "most brutal, ugly, degenerate, vicious form of expression it has been my displeasure to hear," Frank's invitation was as surprising as it was exciting. In the biography Elvis: My Best Man, writer George Klein attributes Frank's change of heart to the fact that Elvis "had served his country without complaining, and that earned him a level of respect and acceptance that he hadn't had before." The night culminated in a duet between the King and the Voice, with Frank singing lines from "Love Me Tender" and Elvis echoing "Witchcraft," for eight minutes of screen time that would score the 25-year-old an exorbitant $125,000 and Sinatra's lasting praise.
Article continues below advertisement
Elvis: The '68 Comeback (1968)
With Beatlemania raging in America and his most recent movies - including Clambake and Easy Come, Easy Go - falling flat, Elvis found his popularity with his once-adoring fans had sunk to an all-time low. "It was definitely not cool in 1968 to like Elvis," says biographer Guralnick. Still, the singer told NBC executives, "I want everyone to know what I can really do. I'm never going to sing another song I don't believe in." Luckily, director Steve Binder heard him and saw a way to revive the singer's foundering career with Elvis' first exclusive TV concert in over eight years. "It really showed that he was talented," Binder says of the Dec. 3 comeback, which premiered such hits as "If I Can Dream" and "Memories." Adds Binder, "You could see him growing as an artist – the audience just ate it up and loved him." With Elvis dressed head-to-toe in black leather and riffing with his bandmates and the audience for an unplugged jam session, the show became the highest-rated TV special of the year and, coupled with the rise of "Suspicious Minds" to No.1 on Billboard's Hot 100 chart, left his fans all shook up all over again.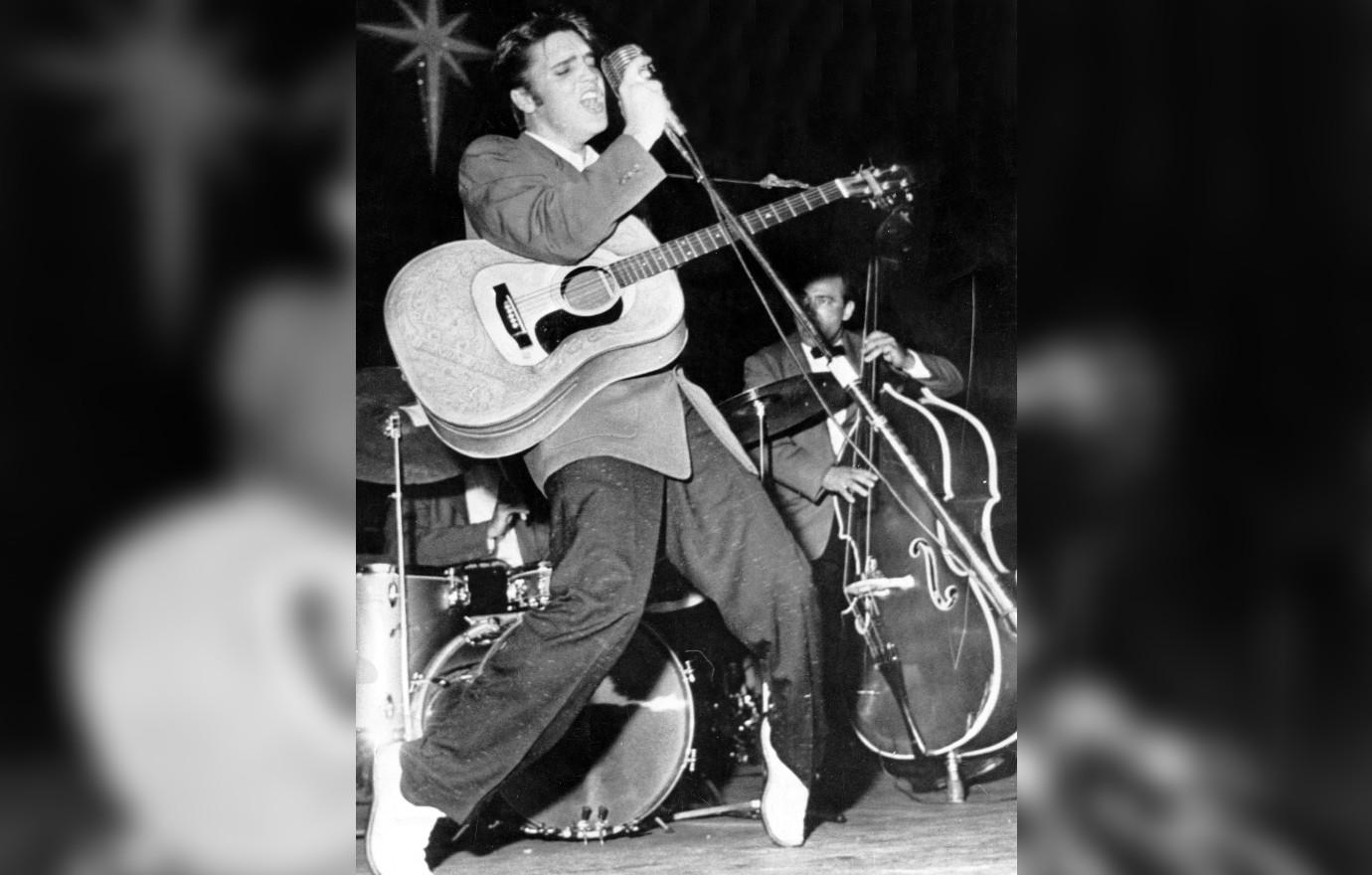 Article continues below advertisement
Elvis: Aloha From Hawaii (1973)
Having reached the pinnacle of success after several years on tour and in Las Vegas, Elvis made TV history once again with a live satellite transmission of his Jan. 14 concert in Honolulu. "The show was seen around the world by every third person on Earth," the special's director, Marty Pasetta, later revealed. "Nothing has ever topped the ratings of that show." In fact, despite not airing live in the U.S. due to Super Bowl VII - a taped version aired April 4 - the 25-song set was estimated to have reached over 1 billion people in nearly 40 countries and, with its $2.5 million cost, was the most expensive TV special at the time. The performance enshrined Elvis in the annals of broadcast history. Unfortunately, the King's reign would soon begin to falter. "As soon as filming for the special was over, Elvis let himself go," Peter Guralnick writes in Careless Love: The Unmaking of Elvis Presley. "His weight immediately ballooned, and he [was] out of it on pain pills." The Aloha special was the singer's final TV hit in his lifetime.
Elvis In Concert (1977)
The years that followed Elvis' groundbreaking satellite special were unkind to him. The 42-year-old's career and personal life began to crumble under his drug addiction and other related health problems, and he died on Aug. 16, 1977. Almost two months after his passing, on Oct. 3, CBS aired Elvis in Concert, a one-hour special that had been shot in June. The show remains the last known performance footage of the singer and revealed an entertainer past his prime. "His voice is almost unrecognizable," Guralnick writes. Following its initial airing, the concert has yet to be officially released in any other form. "It is unbearable to listen to or watch," laments Guralnick, "the obliteration not just of beauty but of the memory of beauty." While the show is an unfortunate low note in his otherwise legendary career, Elvis' television performances still live on as hallmarks of American music and entertainment history.