'The View' Co-Hosts Meghan McCain And Joy Behar Want Nothing To Do With Each Other Amid Reports ABC Execs Scolded Them For Nasty On-Air Fight
Meghan McCain and Joy Behar did not speak or interact on Wednesday's episode of The View, following reports that the two were scolded for a particularly gnarly fight that took place earlier this week.
Article continues below advertisement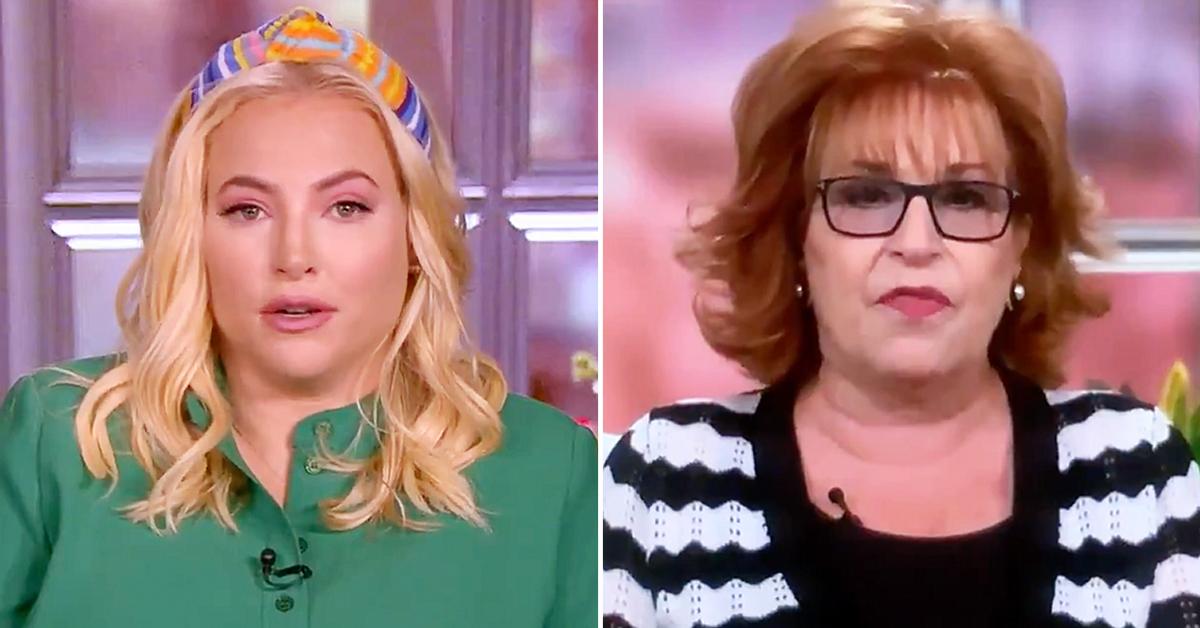 During the on-air debacle in question, a riled-up McCain went off the rails in a Whoopi Goldberg-led discussion about Israeli-Palestinian relations, during which the conservative daughter of the late Senator John McCain called on the media to cover anti-Semitic hate crimes the same way "as we do with every other minority."
Article continues below advertisement
Behar – who said she "resented that remark" because she had been "talking about anti-Semitism on this show for 25 frickin' years" – flipped out and ordered McCain to "have some respect."
The blowup is said to have caused a barrage of hate mail from fans and viewers calling on ABC to terminate Meghan for her remarks and treatment of Joy.
Article continues below advertisement
In turn, network execs got involved, as ABC News President Kim Godwin reportedly called a last-minute virtual meeting with the show's stars and producers in an effort to improve talent relations and the overall culture on set.
According to reports, Godwin – who acquired the position just this month – told everyone that the on-air discussions were getting too personal for TV. She is said to have made it clear that she was referring to the attacks among the co-hosts and not the issues they were debating.
Article continues below advertisement
Kim reportedly said the personal digs were coming across as toxic to viewers and that that was not the look she wanted for the show.
Midway through the meeting, Meghan is said to have stormed out because she felt like she was being attacked.
Article continues below advertisement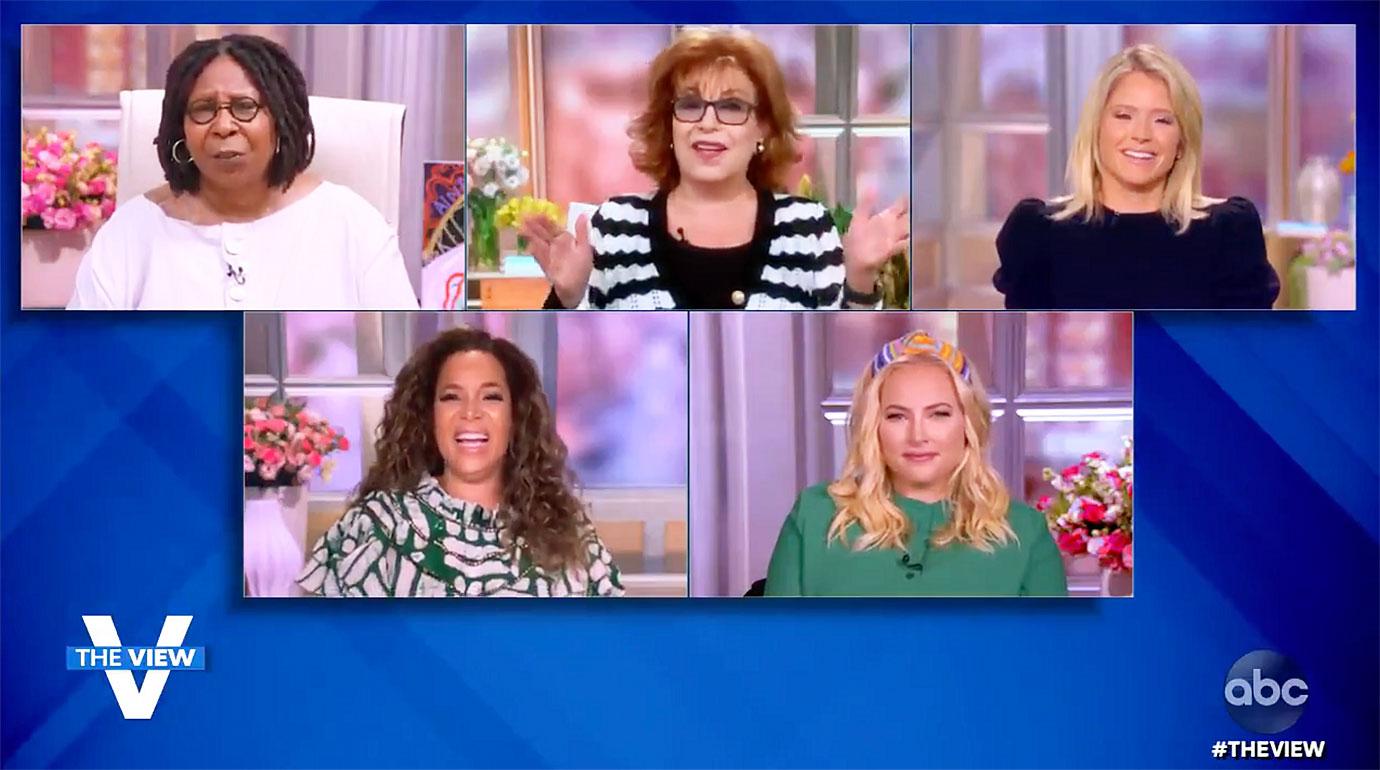 You-know-what hit the fan Monday after Goldberg brought up Congresswoman Marjorie Taylor Greene having compared Speaker of the House Nancy Pelosi's mask mandates on the House floor to the Holocaust.
Article continues below advertisement
"You know, we can look back at a time in history where people were told to wear a gold star, and they were definitely treated like second class citizens, so much so that they were put in trains and taken to gas chambers in Nazi Germany," Greene said. "And this is exactly the type of abuse that Nancy Pelosi is talking about."
McCain prefaced her thoughts on the matter by saying that she "can't stand" Greene and thinks she's a "crazy person."
Article continues below advertisement
Soon enough, however, she took aim at "The Squad" – consisting of Democratic Representatives Alexandria Ocasio-Cortez, Ilhan Omar, Ayanna Pressley and Rashida Tlaib – and bashed news outlets for not covering what Meghan feels is their anti-Semitic rhetoric.
Whoopi eventually had to interrupt her rant so that they could go to a commercial break.
Article continues below advertisement
"Why are you cutting me off?!" Meghan shouted at Whoopi, who yelled back, "I'm cutting you off because we're going to break!"
When the ladies returned, McCain picked up right where she left off.
Article continues below advertisement
"When anti-Semitism shows itself on the right, it is easy to spot with crazy people and tiki torches," she argued. "When it manifests on the left, it's a lot more insidious and a lot more sinister and a lot more difficult to define."
In response, Goldberg pointed to all the same-party backlash Omar received when she said that Israel had "hypnotized the world" back in 2012. Sunny Hostin added that "criticizing the Israeli government and some of its tactics are not the same as being anti-Semitic."
Article continues below advertisement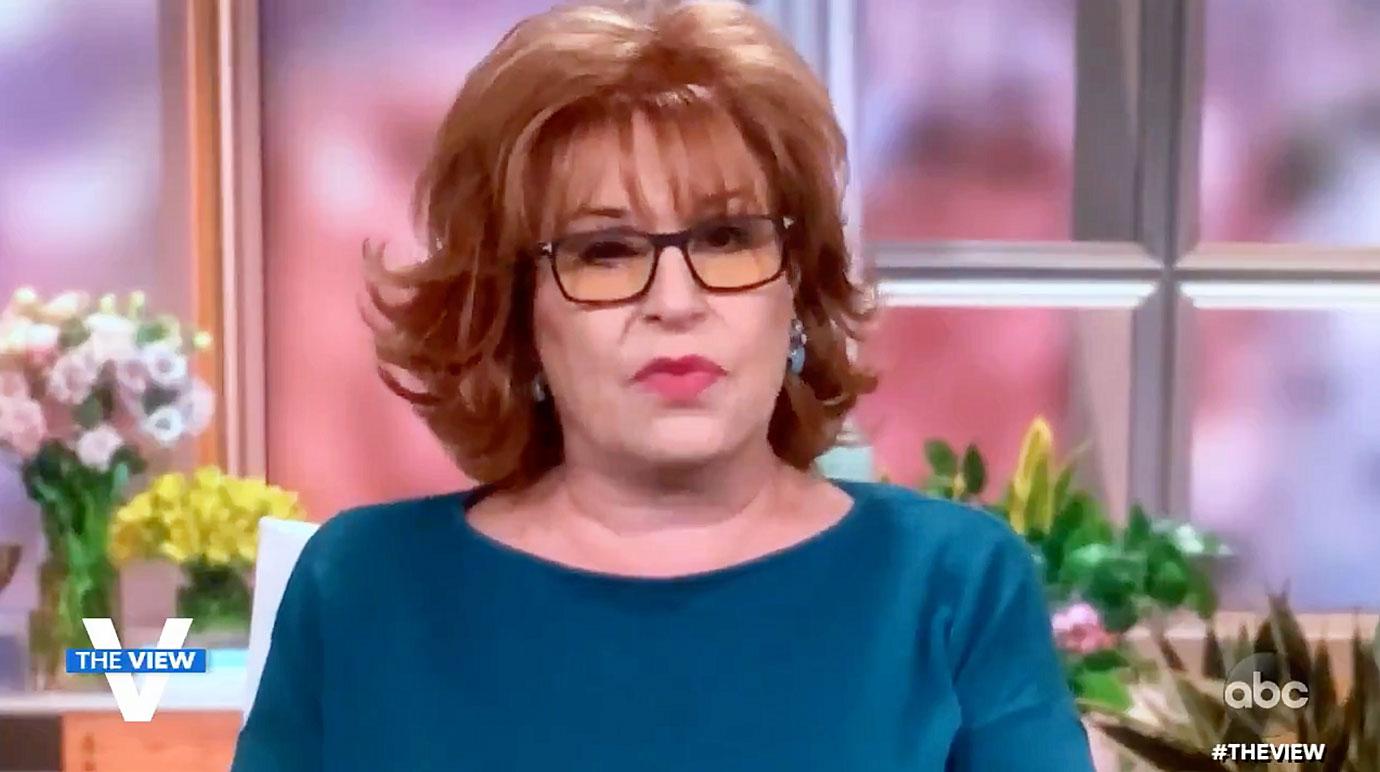 It was after McCain clarified that she didn't mean being pro-Palestinian was the same as being anti-Semitic that she made the remark that set off Behar.
Article continues below advertisement
In the moment, Whoopi try to remind Meghan that, "hey, we bring dislike for all hate crimes," but Joy was already seething – and her reaction only further fueled McCain.
"Well, I resent a lot of things, so we're even," Meghan fired back at Joy, who told her co-host, "Don't tell me what I'm supposed to be saying, Meghan. You do your thing; we'll do ours."
"I'm well aware we do separate things on this show, Joy, OK?" replied McCain. "And I know you've been here 25 years. I've been here four."
Article continues below advertisement
"That's right!" Behar shot back. "You should have some respect for that once in a blue moon."
Attempting to get everyone back on a civil page, Goldberg chimed in, "Nobody wants anybody arguing. ... We would like everybody to stop comparing stuff or conflating stuff or saying stupid stuff, whether you're on the left, the right or in the center."