Teyana Taylor Responds To Rumors She Overdosed While Self-Medicating To Cope With 'Serial Cheater' Husband Iman Shumpert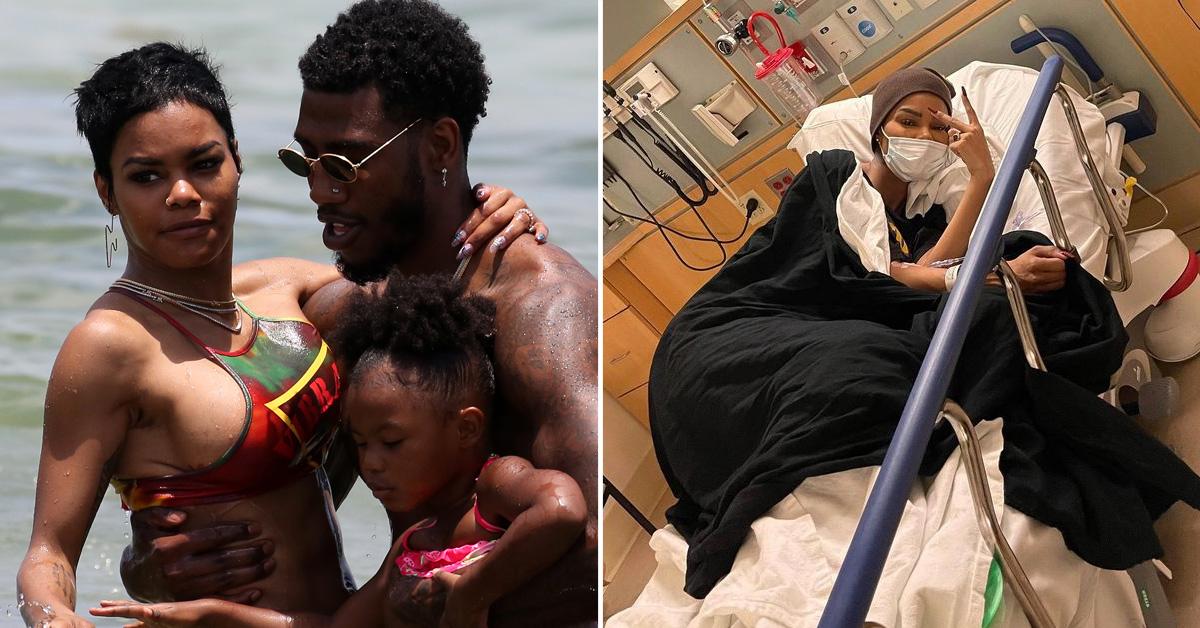 Teyana Taylor is fuming after wild allegations about her and her husband, Iman Shumpert, went viral.
In short, the claims are that the 31-year-old singer allegedly overdosed while self-medicating to cope with the 31-year-old retired NBA star's alleged incessant infidelity.
Article continues below advertisement
Over the weekend, a TikTok user named @klatschhh created a reenactment parody video using a story that was allegedly submitted to her via an anonymous tipster who claims to be friends with someone who worked as Teyana's assistant in November.
Though Taylor was not mentioned by name, the video dropped enough hints for the average social media user to deduce that the information was about her. For example, two of the background images used in the clip appear to be screenshots of Teyana's house. Additionally, she was identified as a Black female singer with two daughters and a TV show. Taylor and Shumpert are parents to 6-year-old Iman Tayla Shumpert Jr. and 1-year-old Rue Rose Shumpert, and star on E's We Got Love.
Additionally, the athlete won Dancing With the Stars in November, when this tipster claims the singer's alleged drug overdose occurred. A DWTS background was also used in the video, as @klatschhh explained that the woman couldn't stand watching her husband "being showered with accolades for his performance."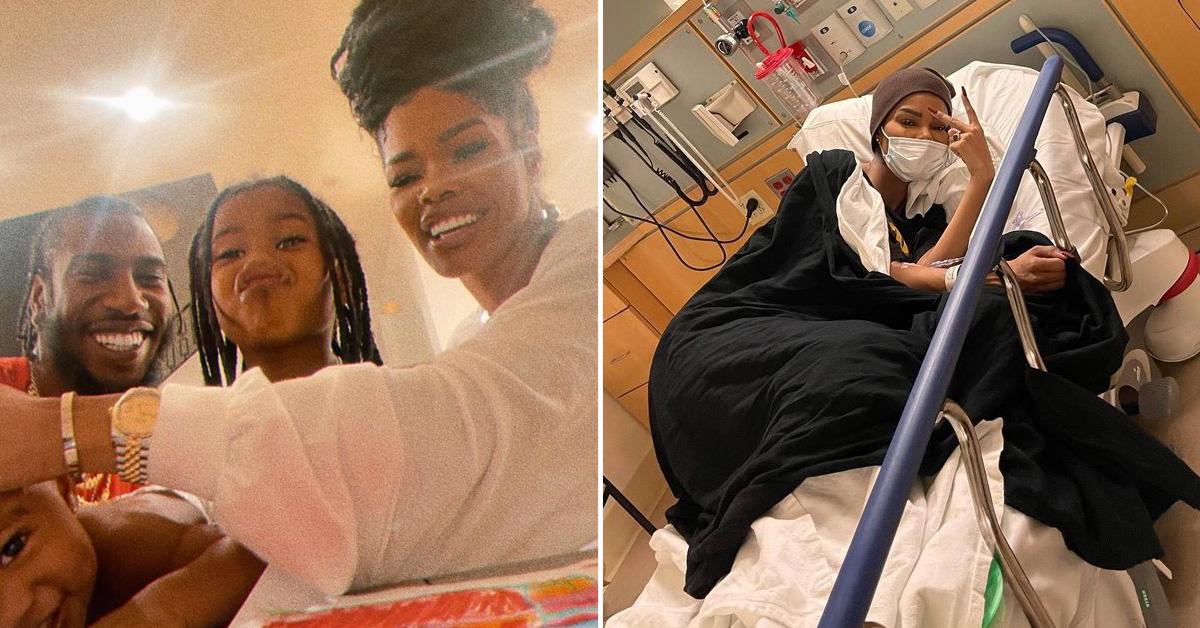 Article continues below advertisement
She allegedly complained to her assistant that he had cheated on her "again" the week prior, prompting her to "have a mental breakdown" that involved her "acting erratic and having lots of 'candy.'"
At a certain point, her team allegedly had to break down the bathroom door, where they found her passed out on the floor "from too much candy."
In full, the alleged tip sent to @klatschhh read as follows: "Got some piping hot tea for you! It's been known that this former NBA player is a serial cheater."
"His wife [redacted] knows about it but is slowly losing her mind," the tipster alleged. "Last year around November she actually OD cause she couldn't take that [redacted] was being praised on TV and presented as the good guy."
The tipster went on to say that the woman tried "doing everything to keep him happy, even had threesomes and inviting other women into their bed but he still cheats."
On Nov. 28, Teyana posted a photo of herself in a hospital bed. In the caption, she apologized to her fans for having to cancel a show that was scheduled for that night and explained that her body had given out due to exhaustion.
The tipster, however, claims that story was a coverup. "That post that her body 'shut down' is fake, as I said, she actually ODd," they alleged, before claiming to be concerned with Taylor's well-being."
"People can't actually know that though cause of her image, perfect family but she really is suffering," they said. "Such a sweet soul and actually looking perfect like on her pictures. A friend of mine who used to work for her team told me this."
@klatschhh, meanwhile, noted the Nov. 28 date and also claimed that the singer had instructed her team to use the excuse of exhaustion. Moreover, she flashed a peace sign, just like Teyana did.
Article continues below advertisement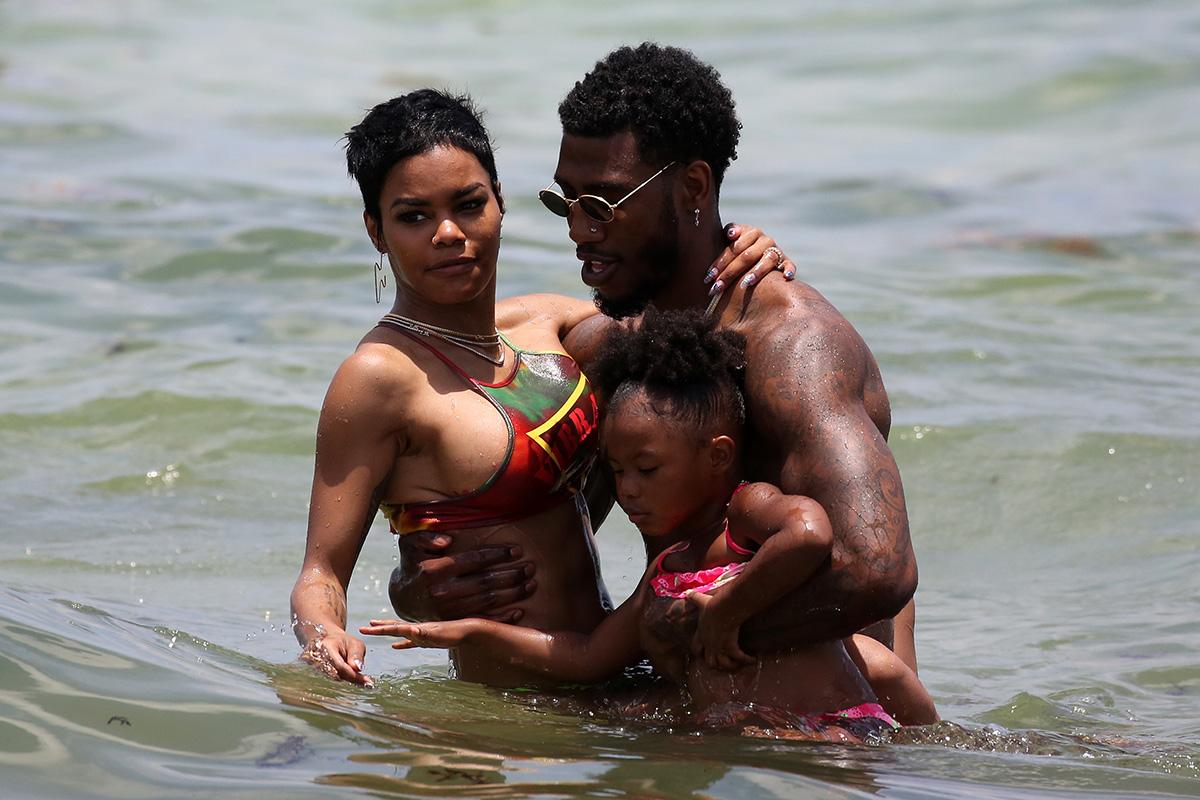 After getting wind of all the drama, the mother of two went back to her Nov. 28 hospital picture and edited its caption to vehemently deny the allegations.
"Yall messy a-- bloggers are worst than the national enquirer," she lashed out. "The person who sent in this CAP a-- TikTok story is a fool, the person who 're-enacted' this CAP a-- story is a fool (she better have her court coin ready)."
Taylor then denied the story point by point:
First, she said, "NO ONE has been 'hired' or 'fired' on my team. My whole staff is my family & all still currently work for me."
Then, she maintained, "I DO NOT DO DRUGS, s--t I don't even smoke weed & I only drink occasionally."
"If I overdosed where's the 911 call??" she wondered. "How would I be able to walk myself into the hospital? How would I be able to get discharged from the hospital in less than 4 hours??? How would I be able perform in ATL perfectly 2 days later?"
"Y'all MF's including me watch more than enough of euphoria to know good and got damn well I wouldn't be able to do any of those things if I 'overdosed,'" she went on. "Most importantly where's this proof or tea? Where's the receipts????"
According to Teyana, "NOBODY AND I MEAN ABSOLUTELY NOBODY CAN MAKE PETUNIA OVERDOSE on a damn thing. I'd kill @imanshumpert fine a--, put him in a nice suit & bury him my damn self before I EVER let him or ANYBODY to push me to drugs or take myself out. So LET'S BE CLEAR she or whoever 'sent this story in' ain't spilling MY TEA cause ain't mine to spill."
"'Clout' seems to be the only true 'CANDY' involved in this whole situation," she added. "Clout chasing a-- do anything for views a-- bloggers have to stop PREYING on black positive families that are thriving. Instead, start PRAYING for world peace & to bring an end to all the craziness going on out here. Ppl are dying, police are still killing our brothers, our brothers are still killing our brothers, black women are still the most disrespected & unprotected women in the world. Kids are still get trafficked. We got bigger f--king fish to fry here y'all."