Exclusive Details
Texas Governor Blasted For Skipping Funerals Of Uvalde School Massacre Victims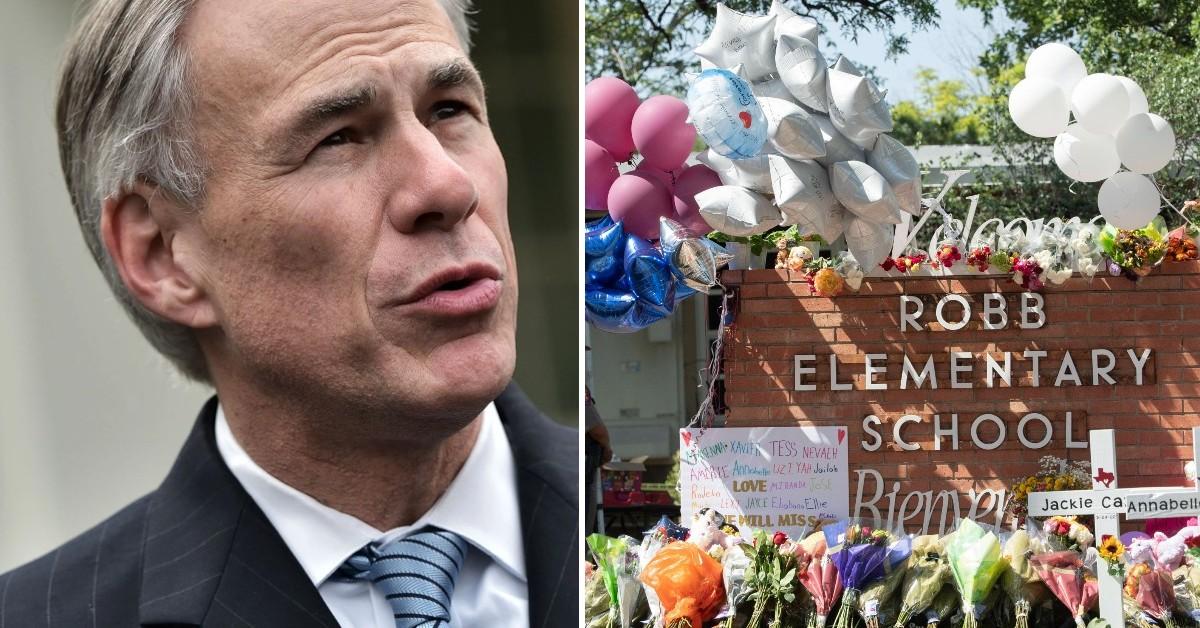 The Governor of Texas has not attended a funeral of any of the people killed in the shooting in Uvalde, RadarOnline.com has learned.
It's a move that has drawn sharp criticism.
Article continues below advertisement
The news channel obtained the Governor's schedule from May 25 to June 14, his last visit to Uvalde was on June 5.
Article continues below advertisement
The shooting at the elementary school shocked the nation and left 19 youngsters dead while police waited in a hallway, refusing to confront the gunman for more than an hour. The police have faced heavy criticism and a Texas legislature report blasted them for their inaction.
Abbott has also faced criticism for some of the comments he made in the immediate aftermath of the shooting and his continued support of lax gun control laws.
Article continues below advertisement
"Governor Abbott and First Lady [Cecilia] Abbott join all Texans in mourning every single innocent life lost that tragic day, and we pray for the families who are suffering from the loss of a loved one," a statement from his office to KXXV read.
"Governor Abbott has been to the community multiple times, visiting with every family who requested a meeting and joining his fellow Texans to grieve and worship at events into June. Many families requested private funerals, and the Governor and First Lady instead sent flowers and condolences to let the loved ones know they remain in their prayers."
Article continues below advertisement
However, families of some of the victims are dumbfounded and said they haven't heard from the state's leader.
"For everybody out there getting ready to vote, since this has happened Governor Greg Abbott has yet to reach out," Angel Garza father of one victim said, according to KXXV.
Article continues below advertisement
The issue has also become a political issue with state Sen. Roland Gutierrez targeting the Governor for the lack of visits. In fact, he alleged the Governors' last visit was May 29, when President Joe Biden attended a vigil.
"I don't want this to sound like some political assault on him, but at the end of the day he hasn't been there since Day 5, when the president came... We had a failed response on giving resources to families," Gutierrez said, according to the Houston Chronicle. "He did not go to one single funeral—and quite honestly, many of the families didn't want him there."