Ringless Taylor Swift Holds Hand With Rumored Fiancé Joe Alwyn During MTV VMAs After-Party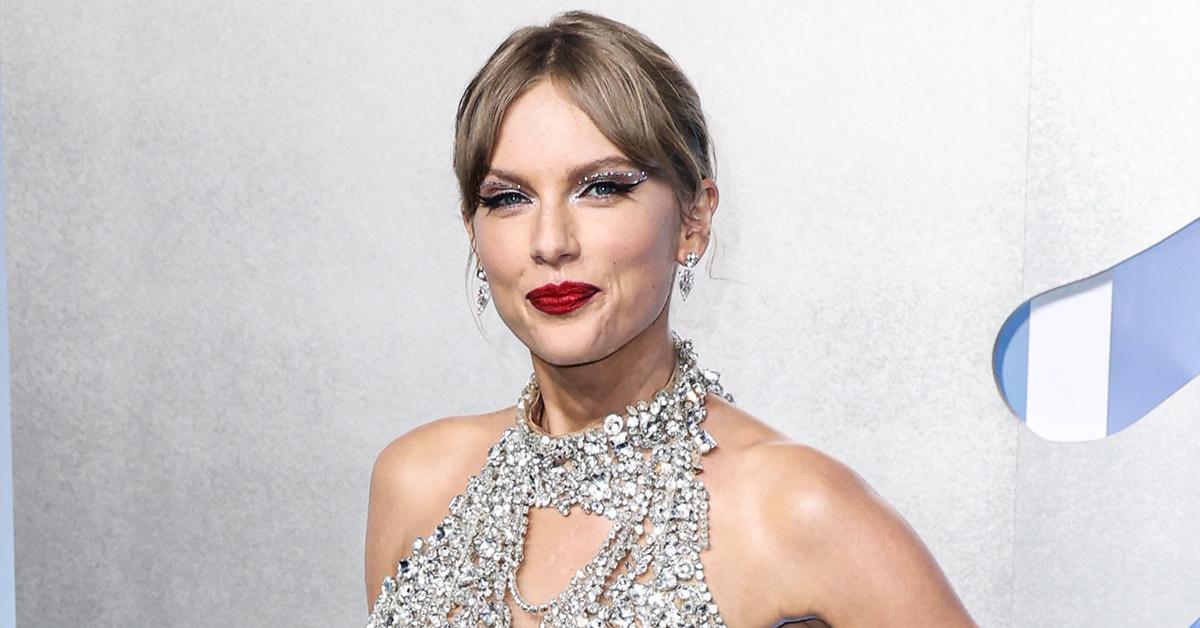 Article continues below advertisement
Taylor Swift caught attention when she arrived solo and ringless at the MTV Video Music Awards, and despite changing for the after-party, she remained with a naked ring finger. However, RadarOnline.com can confirm she was secretly accompanied by her rumored fiancé, Joe Alwyn, following the award show.
The 32-year-old singer was not sporting a diamond at Sunday's 2022 award show when she won Video of the Year and dropped the bomb that she's releasing a brand new album, Midnight.
While she wore several rings on her other fingers, that digit was noticeably bare.
Article continues below advertisement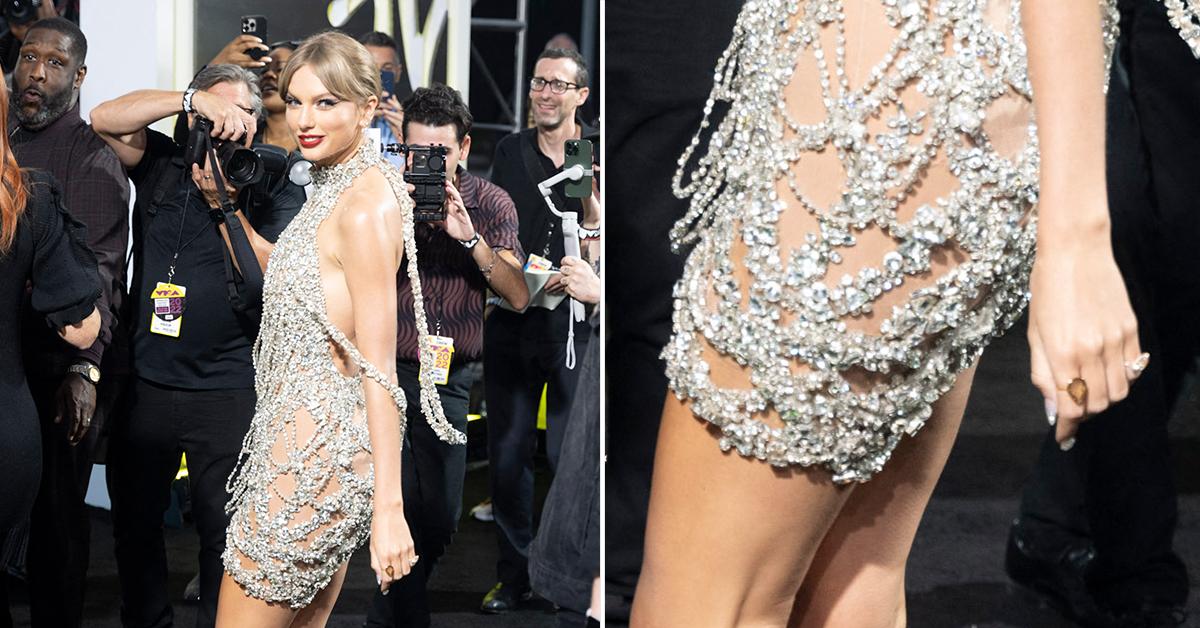 Swift dripped in diamonds, arriving at the annual show in New York City wearing a crystal-covered Oscar de la Renta mini dress with a revealing open-back.
Swiping on her signature red lips, the Grammy winner turned heads in the show-stopping number. While her dazzling dress grabbed attention, it wasn't enough to divert our eyes off her hands.
Article continues below advertisement
Swift added to her finger bling when she arrived at the Republic Records after-party just before midnight without Joe or a possible engagement ring in sight. Slipping her curves in a hip-hugging jumpsuit, Swift flashed her long limbs in the navy one-piece with a crystal-embezzled sweetheart-shaped neckline.
Looking glamorous, she paired her Moschino after-party ensemble with bedazzled stars with an oversized white faux fur jacket.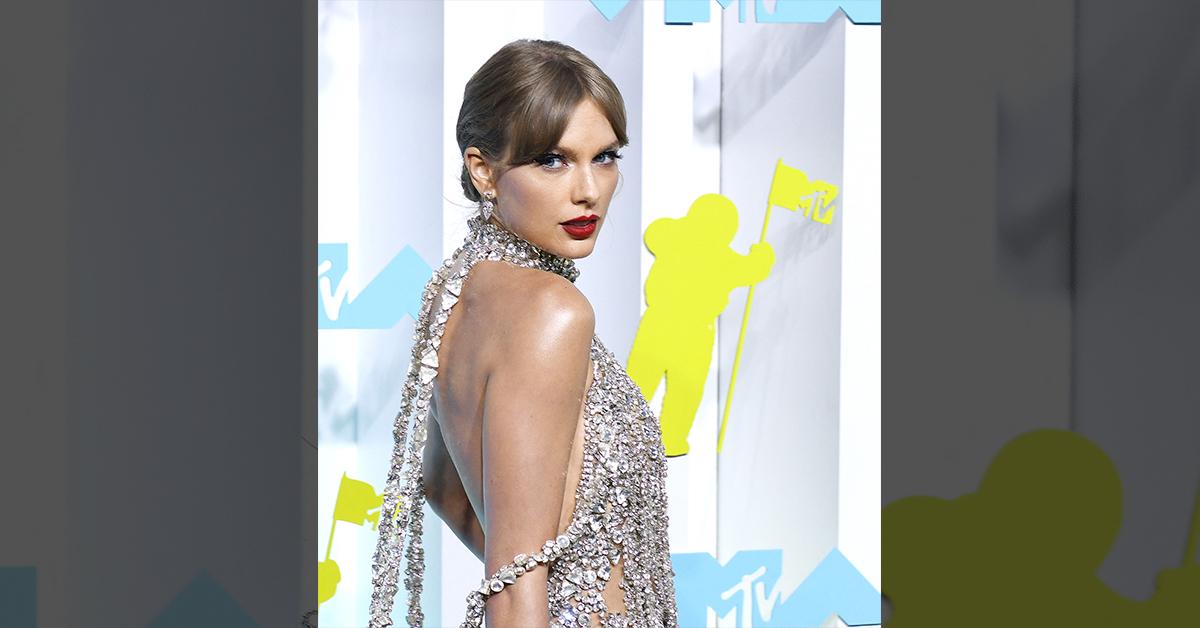 Article continues below advertisement
Swift arrived at the Fleur Room in Manhattan in the silky number by herself and made sure to take plenty of shots for the paparazzi. The Bad Blood singer also showcased her chic after-party fit and nude left finger with friends inside the bash.
She had quite the night, taking home three moon men, announcing her new album, and snagging one of the biggest awards of the show, and RadarOnline.com can confirm that Swift celebrated her success with her possible future husband but didn't show him off.
The two were caught sneaking out of the after-party, holding hands before being whisked away in a car together.
The Boy Erased actor reportedly popped the question over the Christmas holiday while the couple vacationed in the England countryside.
In January, RadarOnline.com reported the news — revealing Swift and Alwyn's three-day romantic getaway resulted in an engagement. One month later, the Shake It Off singer emerged from the studio and kept her left hand covered.
Article continues below advertisement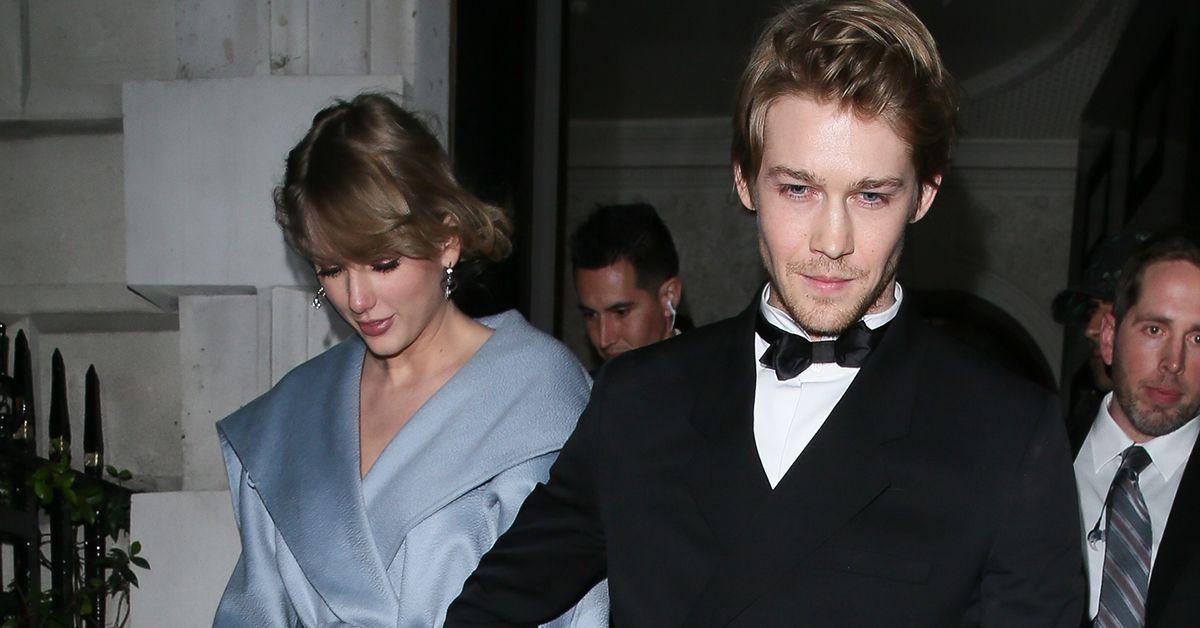 The musician and her longtime lover allegedly swore their "immediate family, and trusted, very old friends" to secrecy. Swift only wears her "beautiful ring" around those she trusts in private — hence, why we may never see her gorgeous diamond until the couple ties the knot.
But don't expect them to say "I do" in front of cameras.
Article continues below advertisement
"They want their love to stay away from the cameras as much as possible. This is just for them. And if and when they do exchange vows, there most definitely won't be any Vogue, Rolling Stone or Hello! magazines there. It will be simple and elegant — like them," a pal told The Sun.