Tarek El Moussa Floods Ex-Wife Christina Haack's Ex-Husband Ant Anstead's Instagram Photos With Likes After Partying Together With Significant Others
The love hexagon among Tarek El Moussa, Christina Haack, their respective former significant others and their respective current significant others is truly what telenovelas are made of.
Article continues below advertisement
And to make the already complicated situation even more interesting, Tarek has apparently taken a literal liking to his ex-wife's ex-husband, Ant Anstead.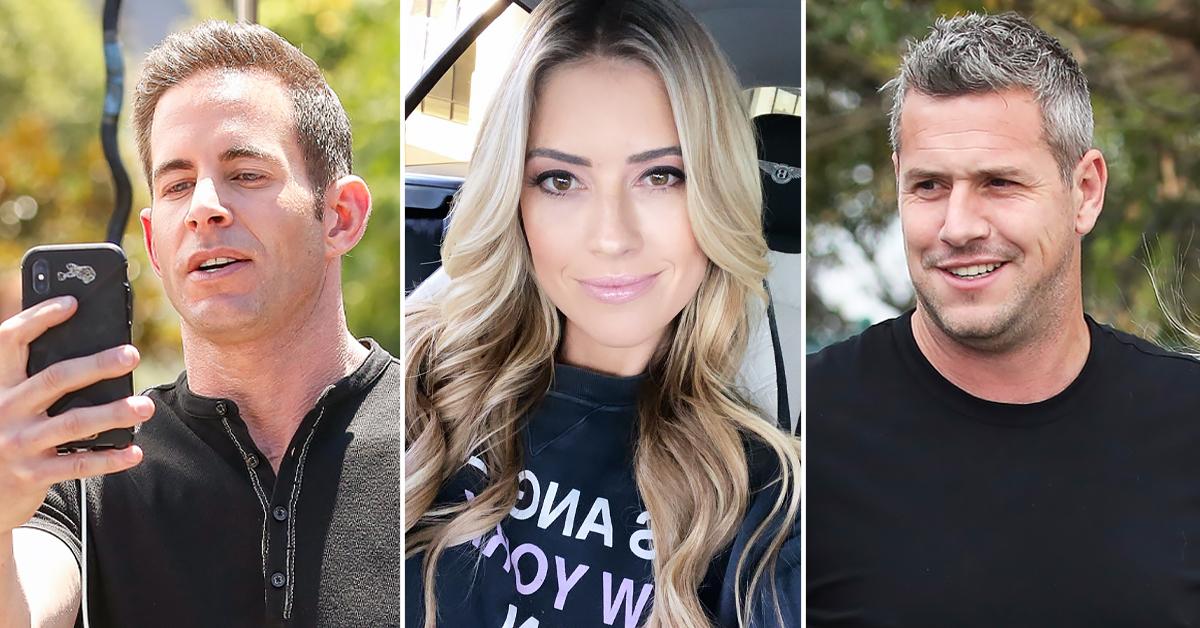 Article continues below advertisement
Not only has El Moussa "liked" and commented on a few of Anstead's posts (the most recent being from a few days after they were seen partying at the same event), but the two also follow each other!
Evidently, they have more in common than marriages to, children with and divorces from Haack.
As RadarOnline.com previously reported, Tarek is engaged to Selling Sunset star Heather Rae Young, who's friends with media personality Jessica Hall, who's the sister of Christina's current boyfriend, Joshua Hall.
Article continues below advertisement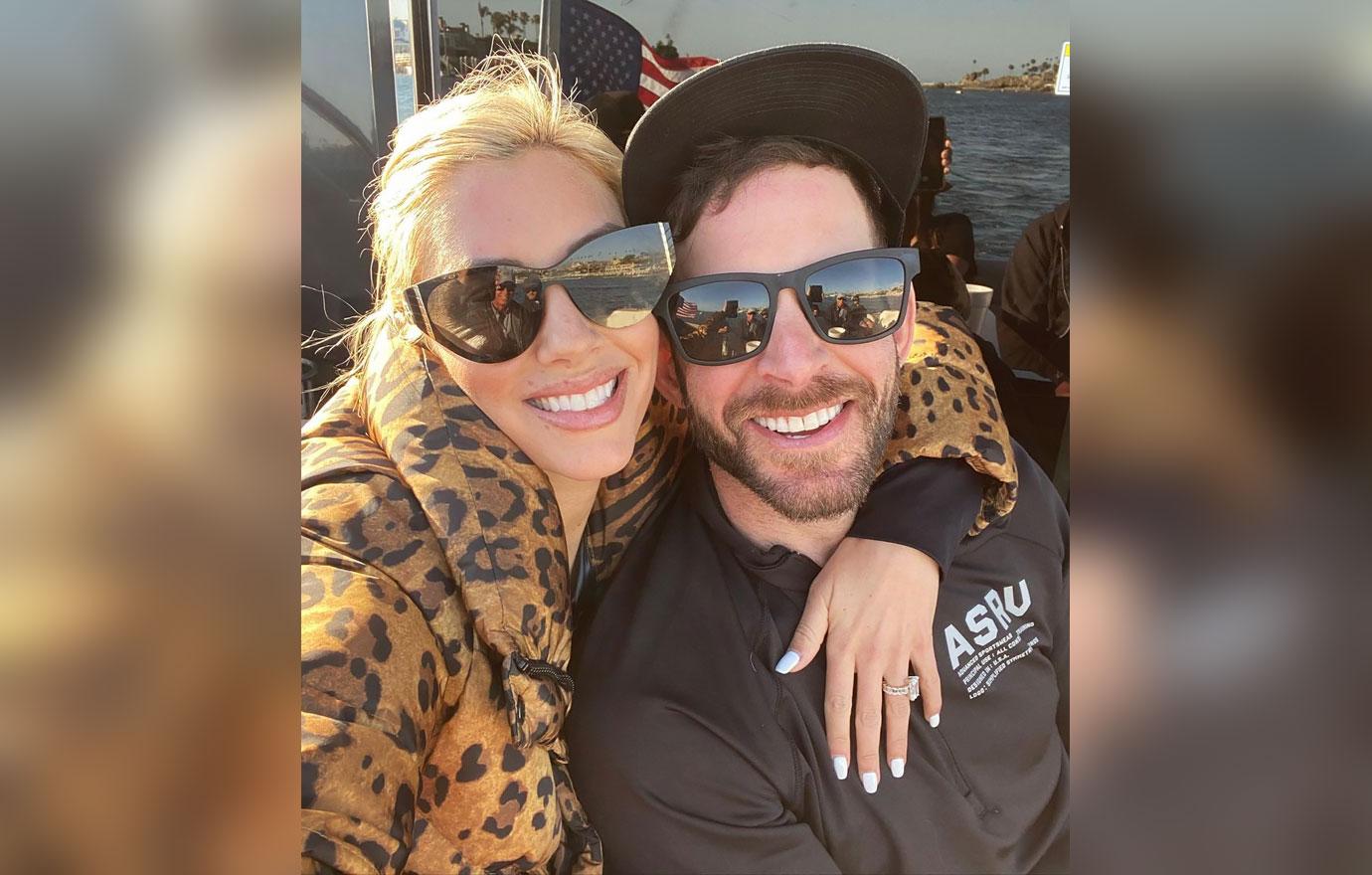 As for Ant, he's currently dating Renée Zellweger.
The two just attended their first public event as a couple, prompting Anstead to make their relationship IGO (Instagram official).
Article continues below advertisement
The car aficionado and Oscar-winning actress looked head-over-heels for one another at last weekend's grand gala held at the Lyon Air Museum in Santa Ana, California, hosted by Radford Motors to celebrate the unveiling of the new Lotus Type 62-2 race car.
Ant was one of three people who'd been working to revive the Radford Motors coachbuilders brand, so in addition to having a star on his arm, he was a star himself that night.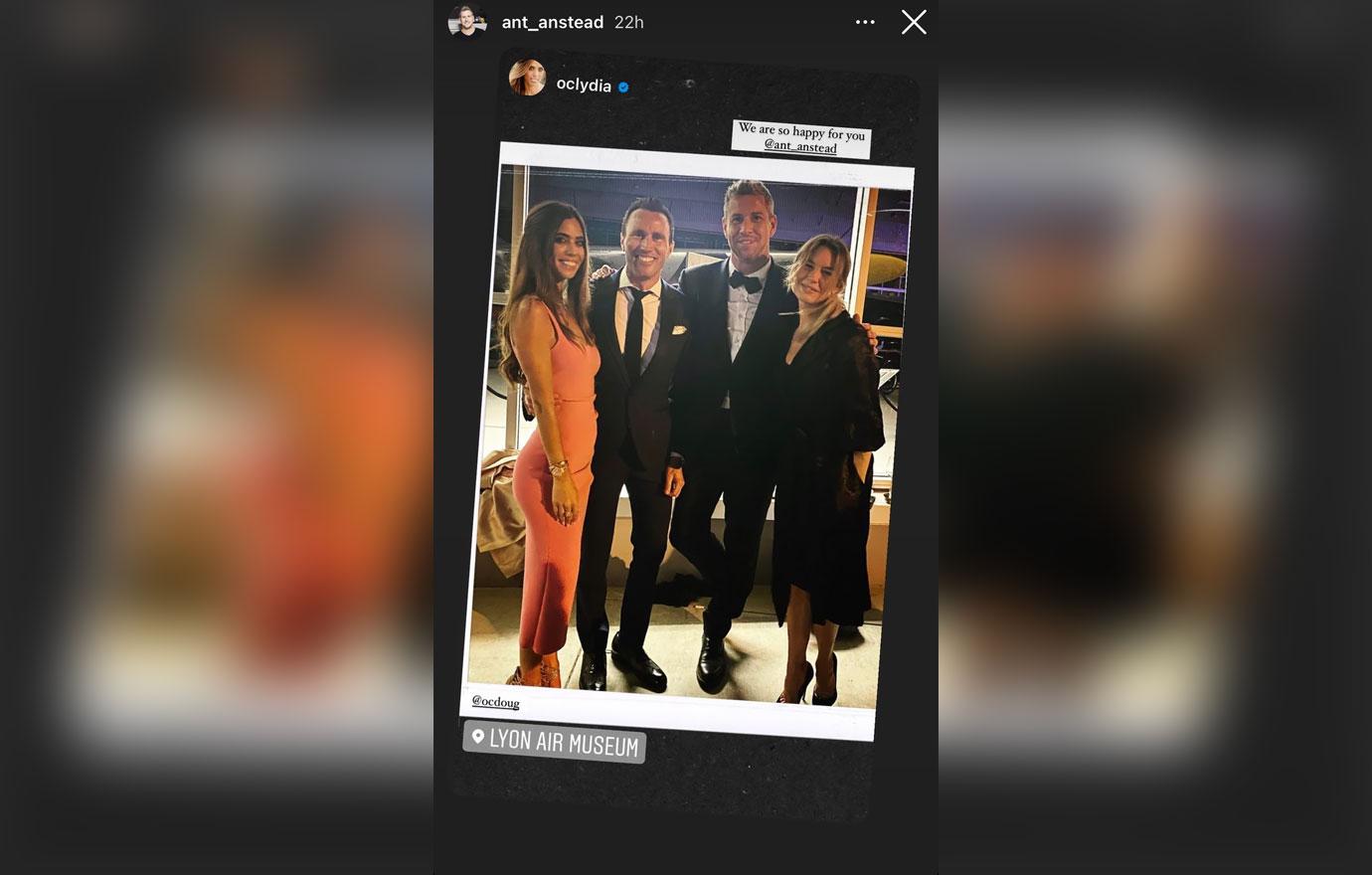 Article continues below advertisement
Tarek also documented the posh evening, even sharing some videos of Ant's unveiling and tagging the English TV personality on his Instagram Story.
Of course, his fiancée made it to the actual feed. "Last night," he captioned a photo of the dashing couple posing outside before the party. "A night out filled with friends, cars, and my love @heatherraeyoung… no complaints here. What'd everyone do this weekend!?"
Tarek has actually been gushing over Ant and Renée's romance since last month!
"I love it! I love it! Good for him," he told People. "Ant's a great kid, [Zellweger] seems like a lot of fun. I like them. I like the setup."
Article continues below advertisement
No word on how he feels about Haack's new man, but after she told the whole world that she met Hall following a psychedelic trip from smoking a Bufo toad, El Moussa reportedly went off on his ex on the set of their joint HGTV show, Flip or Flop.
Tarek and Christina were married from 2009 to 2018 and share two children: 10-year-old daughter Taylor El Moussa and 5-year-old son Brayden El Moussa.
She went on to marry Ant in 2018, with the two finalizing their divorce earlier this year. Together, they have an almost-2-year-old son named Hudson Anstead.