Tamar Braxton Home Burglarized By 'Bum A-s Man' She Knows, Safe Stolen
Tamar Braxton's home was burglarized in the predawn hours of Wednesday morning.
The 44-year-old R&B singer, television personality and youngest of the famous Braxton bunch claims she knows the perpetrator but did not reveal his name.
Article continues below advertisement
Tamar described the incident as a targeted attack, claiming that all the man took was her safe after he made a mess of her drawers and vandalized her bedroom. She did not indicate what was inside the stolen safe.
It's unclear if she called the police or filed a report. Tamar lives in Atlanta, Georgia, with her 8-year-old son, Logan Vincent Herbert, who she shares with her ex-husband, Vincent Herbert. It's also unclear if Logan was home at the time.
Reps for Tamar have not yet responded to RadarOnline.com's request for comment.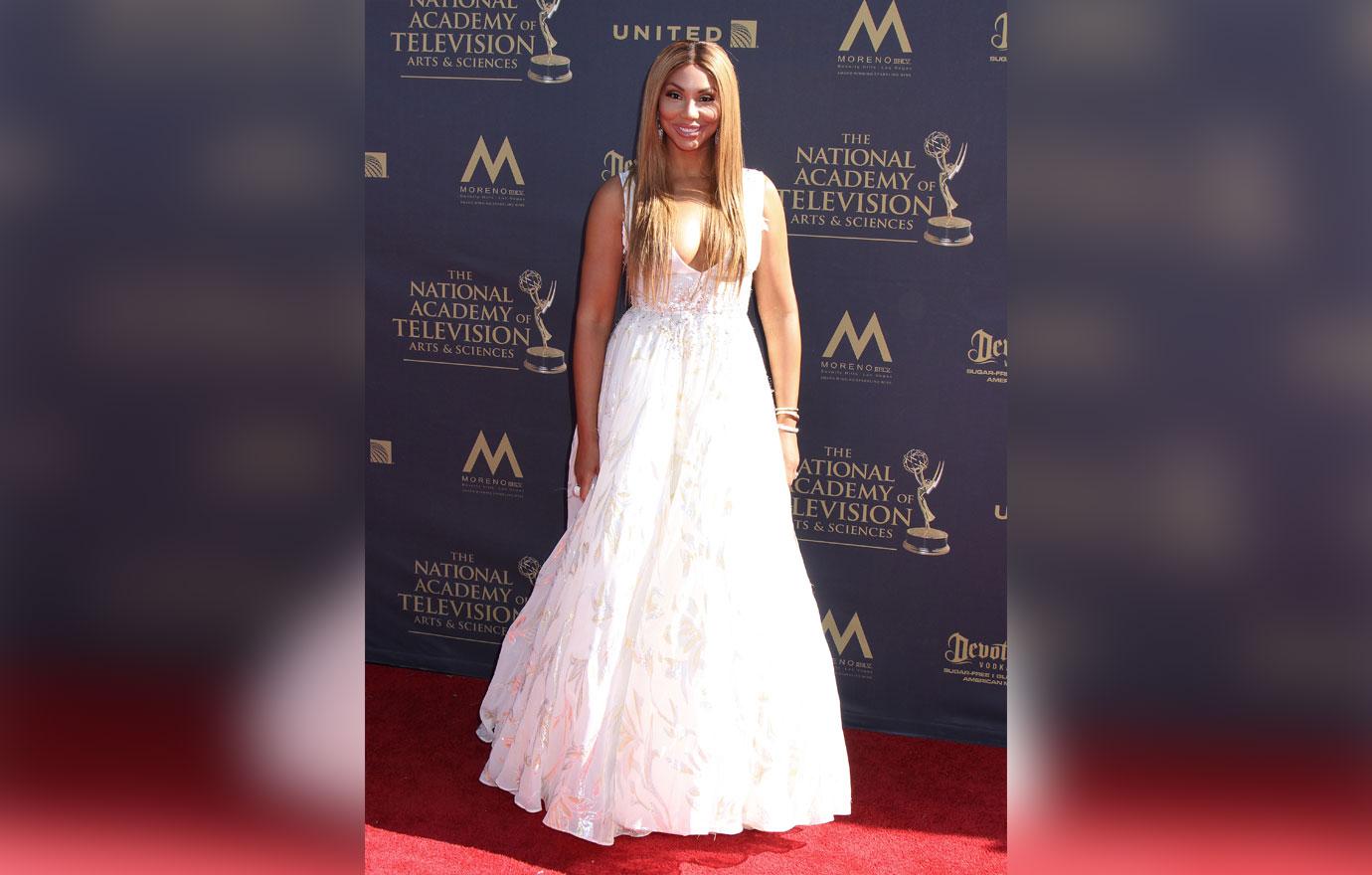 Article continues below advertisement
"A few hours ago, this broken, bum ass man (one that I know) broke into my home and stole my safe only. Not a Birkin, not a computer, not one of Logan's game systems, but he only went through my drawers, broke mirrors, turned my bed upside down and took my safe," Tamar revealed on Instagram early Wednesday morning.
Speaking directly to the thief, she said, "I want you to know first hand [sic] that I'm not angry. You did not break me. You did not violate me. What your broken broke ass don't realize [is] that God gave me that home and EVERY single thing in it during a pandemic, & also during the time when I was all of those things."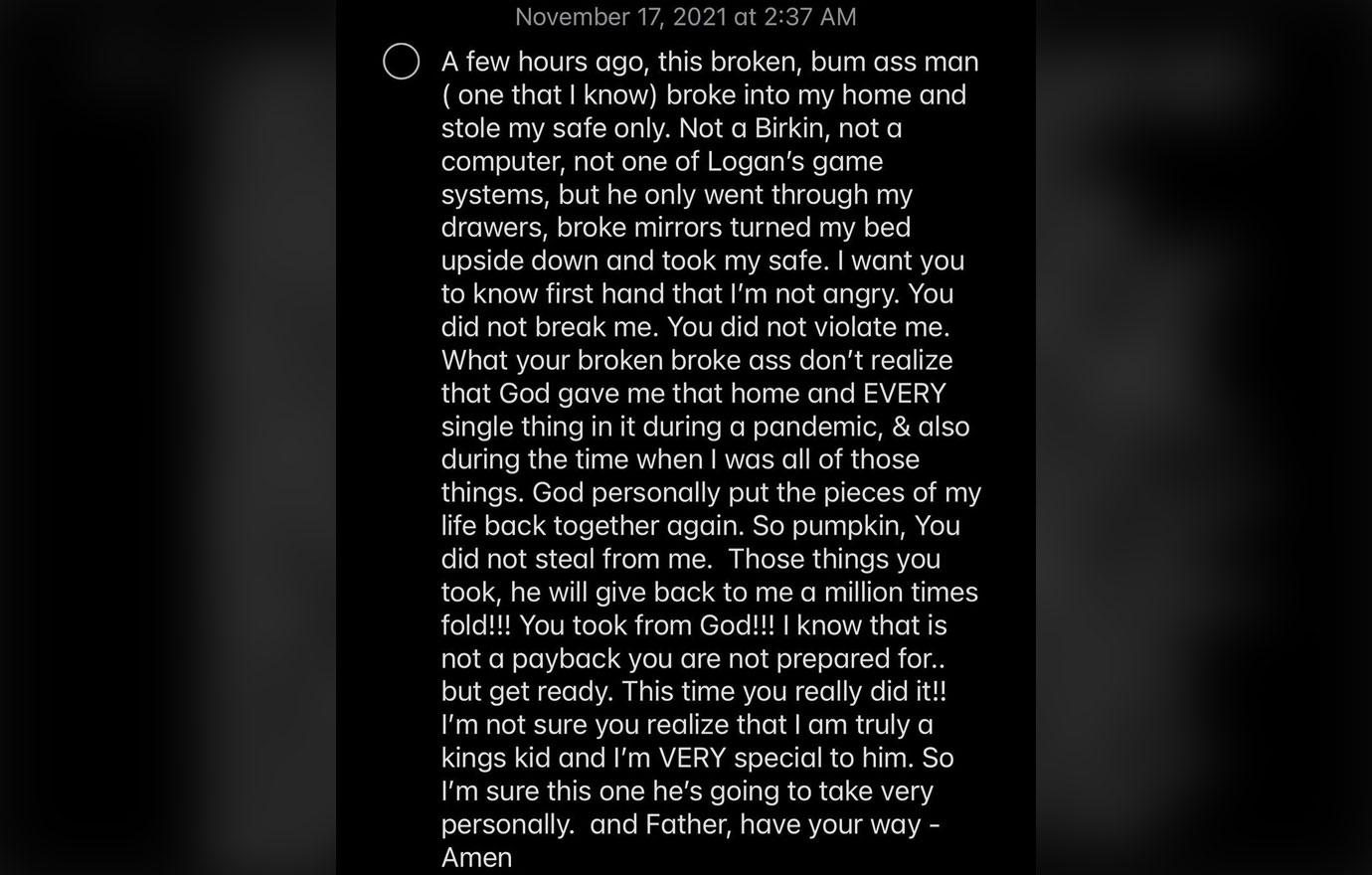 Article continues below advertisement
Tamar went on to say that God "personally put the pieces of my life back together again. So pumpkin, you did not steal from me. Those things you took, he will give back to me a million times fold!!! You took from God!!! I know that is not a payback you are not [sic] prepared for..but get ready. This time you really did it!! I'm not sure you realize that I am truly a kings [sic] kid and I'm VERY special to him. So I'm sure this one he's going to take very personally."
Speaking directly to God, she added, "And Father, have your way - Amen."