Exclusive
Sutton Stracke & Crystal Kung Minkoff Returning As Full-Time Cast Members On 'RHOBH,' Despite Reports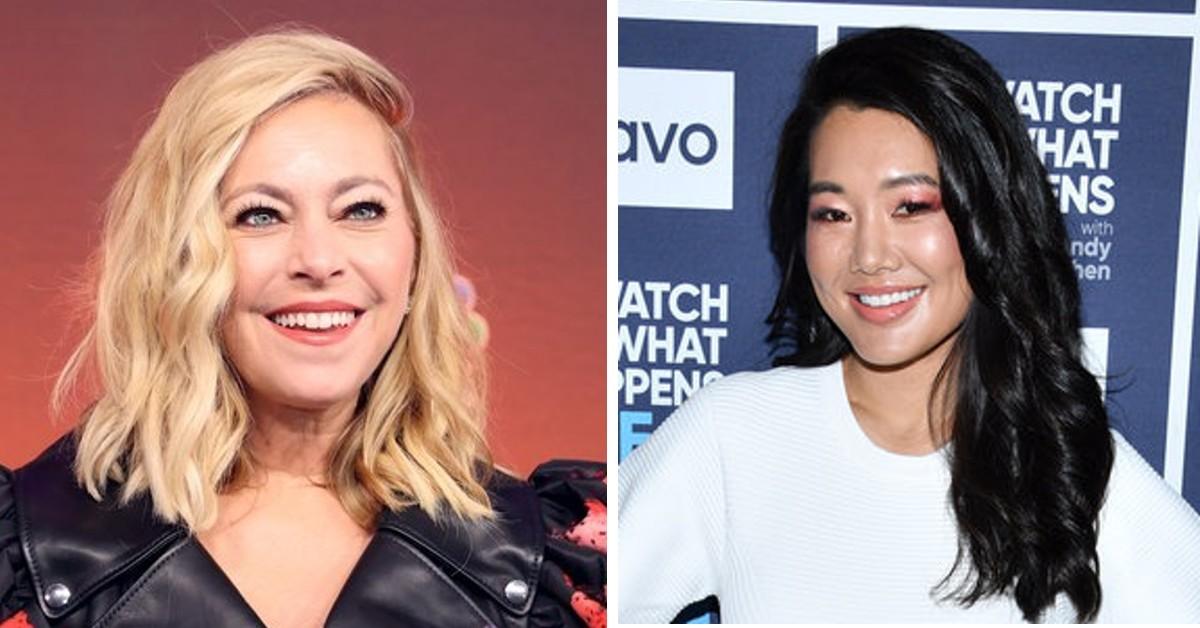 Real Housewives of Beverly Hills newcomers Sutton Stracke and Crystal Kung Minkoff will be returning as full-time cast members for Season 12, RadarOnline.com can confirm.
The 50-year-old Southern Bell from Augusta and 38-year-old descendant of ancient Chinese philosopher Confucius (no, really) have not been demoted and will not appear as "friends of" when Bravo's hit reality television show returns with new episodes.
Sources familiar with the situation tell us that any speculation of producers being unhappy with their performances is "inaccurate."
Article continues below advertisement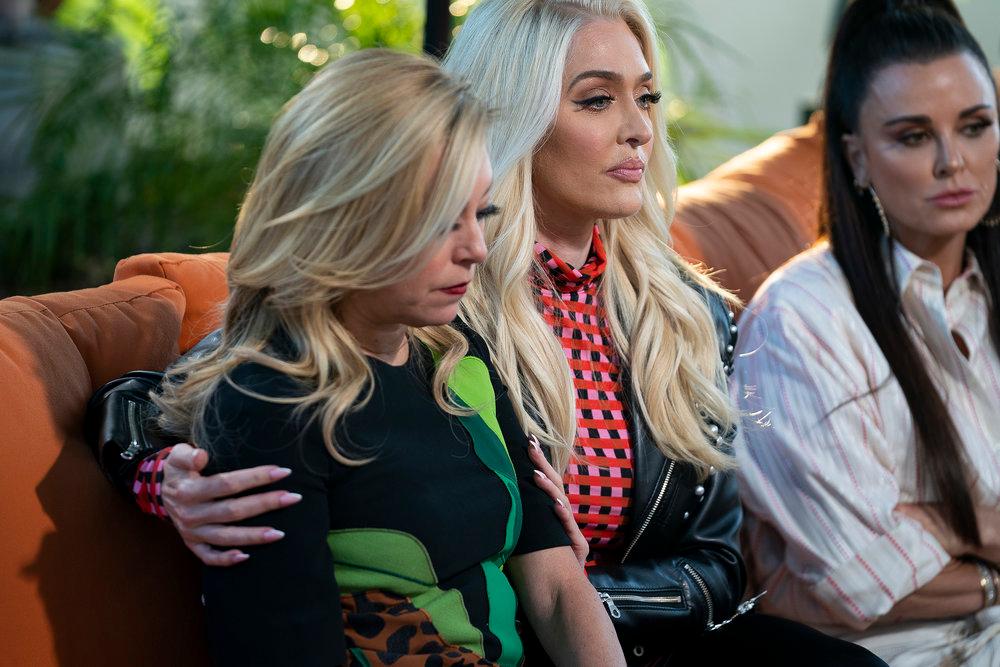 The rumors began to swirl after an anonymous tipster told celebrity gossip mecca Deuxmoi that one of the ladies from the Season 11 cast would not be holding a diamond come Season 12. The source suggested that the Housewife in question was one who had been around for only one season and that she spent the whole time going after one of the more veteran stars.
The tipster claimed that this "quiet and boring" person was going to be one of the franchise's "one-hit wonders" because showrunners were not "seeing anything interesting" from her while filming.
Additionally, the source said this Housewife "came for the main person."
Article continues below advertisement
The only two full-time cast members who were new to their roles in Season 11 are Sutton and Crystal, both of whom we're told are definitely safe.
Stracke stepped onto the RHOBH scene in a reduced role back in 2020 for Season 10. But with her promotion in Season 11, the ex-wife of a big-time billionaire found her voice and went up against the group's indisputably most intimidating diamond-holder, Erika Jayne, whose legal woes and divorce drama have been all anyone in the Bravo-sphere can talk about.
Amid the chaos that preceded her arrival to the show, Minkoff managed to make a name for both herself and members of the Asian/Pacific Islander community everywhere as the franchise's first and only Asian-American Housewife.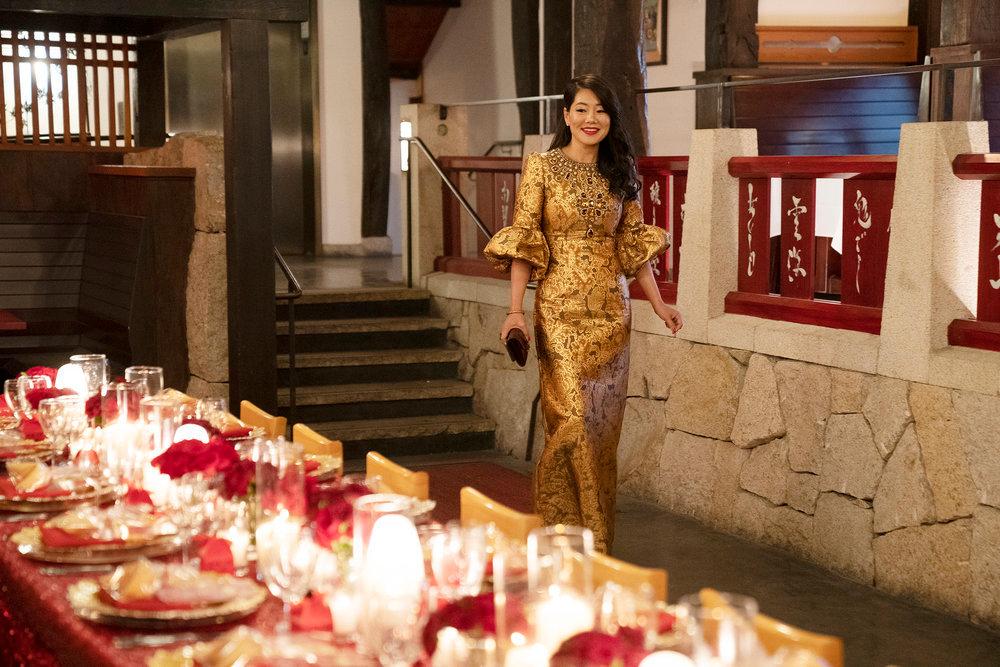 Article continues below advertisement
In fact, she and Sutton made headlines earlier this year for an on-screen conversation about race and color that went from cringe-worthy to beautifully teachable.
During the May 26 episode, Crystal was sharing her opinion on Kyle Richards unknowingly overlooking a racial stereotype that had affected Garcelle Beauvais, the show's first and only Black cast member.
"As someone who's not white, when it hits you from stereotypes, it can be so painful that you can't see anything else," Minkoff explained in defense of Beauvais.
In the process of elaborating on own own experiences growing up, Crystal was interrupted by the Georgia native.
"Do you wanna talk about when I see dumbass rednecks on the TV, and that's supposed to be me?" Sutton exclaimed. "And that's supposed to be me? I also have a stereotype, but I don't want to bring it up!"
The two went back and forth about their differing points of view, with Minkoff eventually asking, "Are you one of those people that you don't see color? Tell me you're not that girl."
Crying, Stracke fired back, "Are you serious with me right now?"
Article continues below advertisement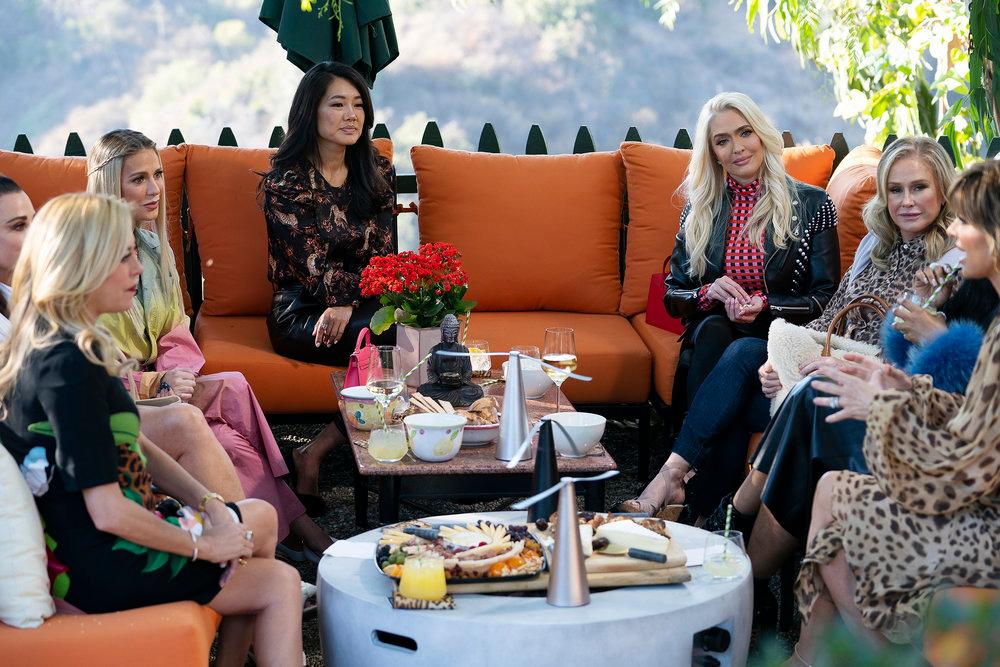 After the episode aired, Sutton issued a heartfelt apology to her now-friend.
"Despite Crystal and my strained relationship at the time, it was disrespectful to interrupt her and not listen to her express her truth," she explained on Instagram. "My life is blessed by the diversity of my relationships and I am committed to become a better listener to understand the painful realities experienced by people of color."
"I am sorry. I will do better and be better," Stracke promised, eliciting an equally genuine response from Minkoff.
Article continues below advertisement
"Thank you, Sutton. Your apology means a lot to me, and I'm sure it means a lot to many others with similar lived experiences," she replied back. "Asian Americans are often expected not to share their opinions, but despite this stereotype, I believe that everyone deserves to be heard. I consciously re-wired myself to be outspoken and share my feelings whenever possible and I encourage my children to do the same."
"Now that my platform has grown, I feel I have a duty to speak up for others who don't yet feel safe using their own voices," added Crystal. "Listening to one another and validating our different experiences and perspectives are how we will all grow as individuals, and as a society. Thank you for that commitment, Sutton."