Katie Holmes' Daughter Suri Celebrates 15th Birthday Without Famous Dad Tom Cruise
Katie Holmes and Tom Cruise's daughter is all grown up! Suri Cruise was spotted celebrating her 15th birthday in style over the weekend but her famous dad was nowhere in sight.
Article continues below advertisement
The teenager was seen representing the city girl living in Manhattan's Downtown area on Sunday with a close friend. The birthday girl held onto a bouquet of pink and white flowers and a roll of Mentos while posing for photos as her girlfriend snapped away.
Keeping it casual in a pair of denim jeans, the Mission Impossible actor and his ex-wife's little girl showed she's not so little anymore. Matching her daytime look with a white t-shirt and a black leather jacket, Suri Cruise looked happy as can be despite only having one parent around to celebrate.
Article continues below advertisement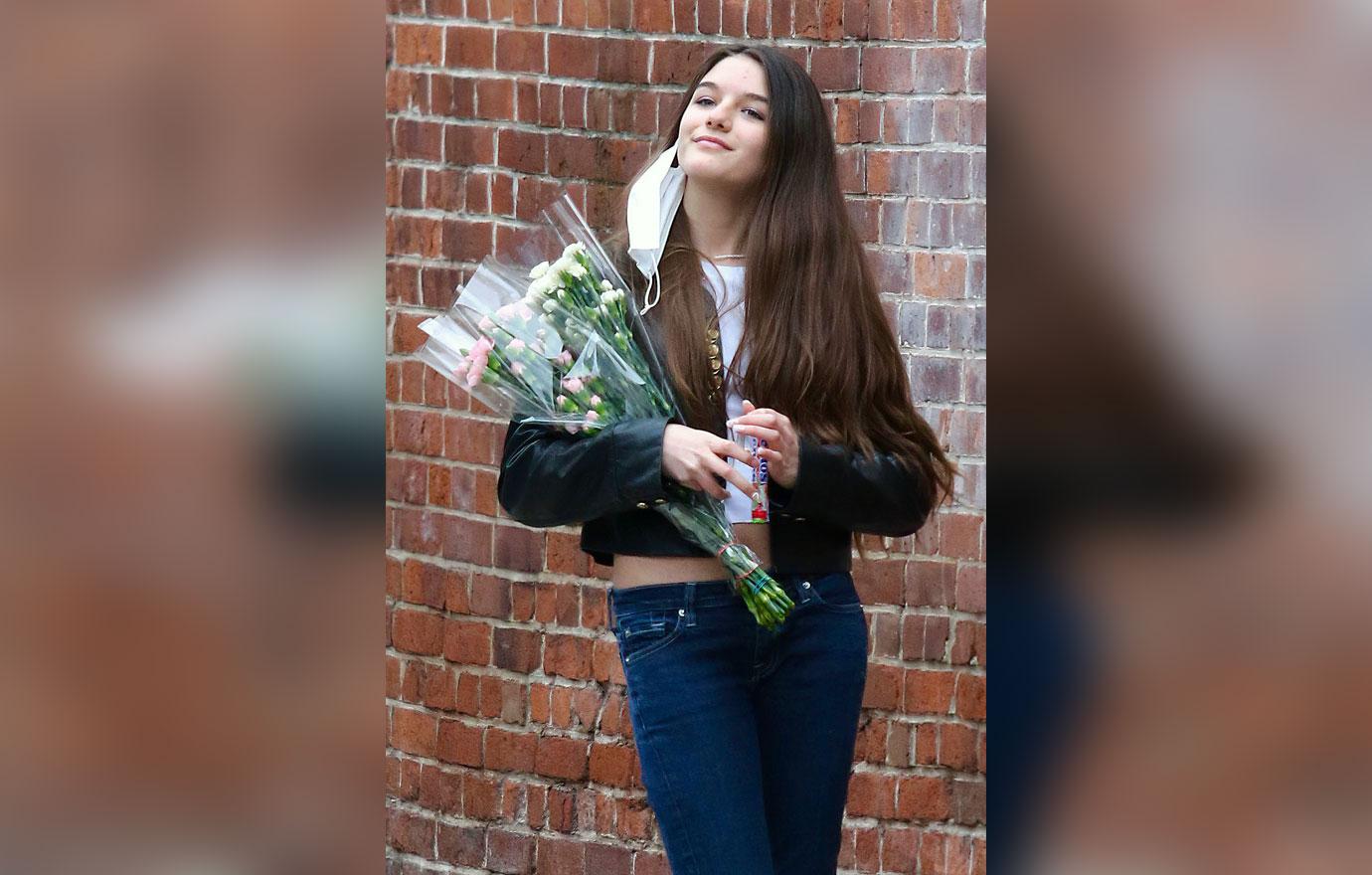 Slipping her mask off for the street shots, the birthday girl played with her long and dark hair while smiling big for the photos. Posing like a model, Suri Cruise channeled her mom's inner starlet for her birthday shots while the nearby paparazzi snapped away.
According to shutterbugs, while Katie Holmes didn't appear in the photos alongside her only child with Tom Cruise, she wasn't far away.
Speaking of the Dawson's Creek star, she posted several adorable black and white photos with Suri in order to commemorate her daughter's special day.
Article continues below advertisement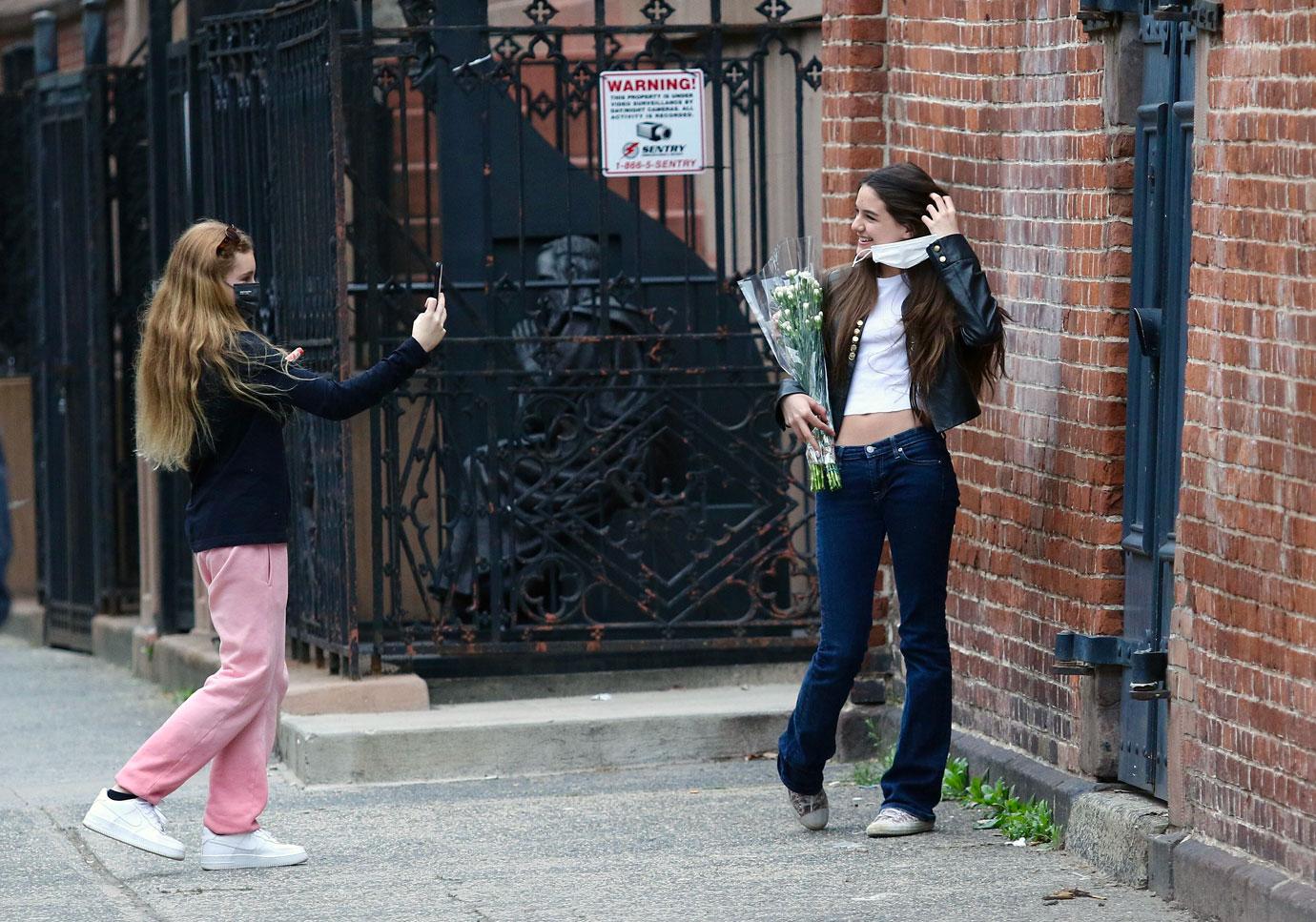 In the first snap, Suri was seen much younger and sitting in the kitchen with two other kids. In two other pictures, she was spotted hugging her mama tightly as Katie smiled.
"Happy 15th Birthday Sweetheart! I love you!!!!!!!! ❤️💕😘," the actress wrote as the caption. "I can't believe you are already 15!" she added. Us either!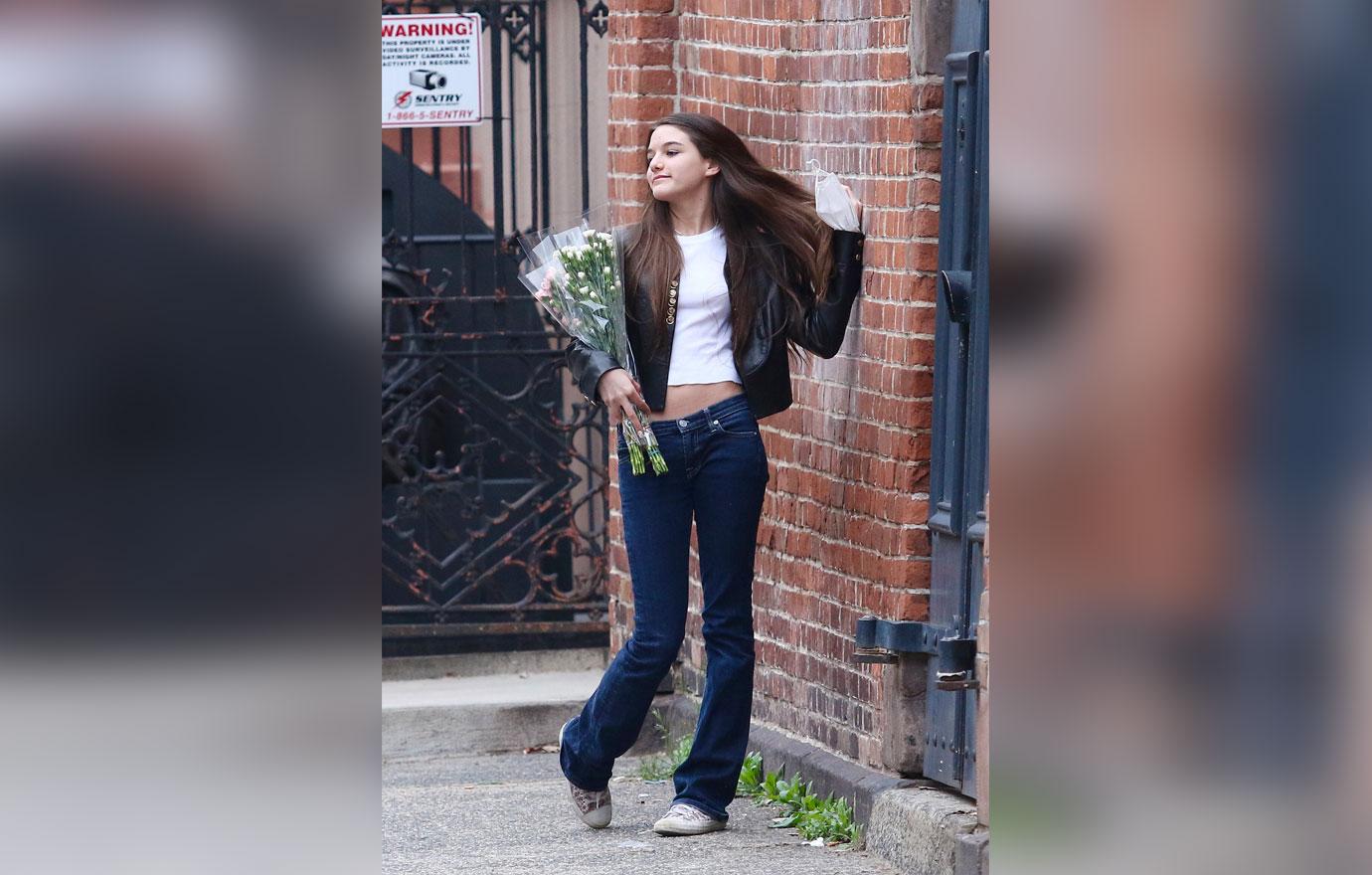 Tom Cruise and Katie Holmes welcomed Suri in 2006. The actress filed for divorce in June 2012 after six years of marriage. The Top Gun actor's Scientology beliefs reportedly played a major part in the split.
As for Tom Cruise's relationship with Suri Cruise -- he's on the hook for child support until she turns 18 years old.