Stephanie Pratt Announces Heidi Montag Is Pregnant, But Spencer Pratt Clarifies His Sister Is Just Body-Shaming His Wife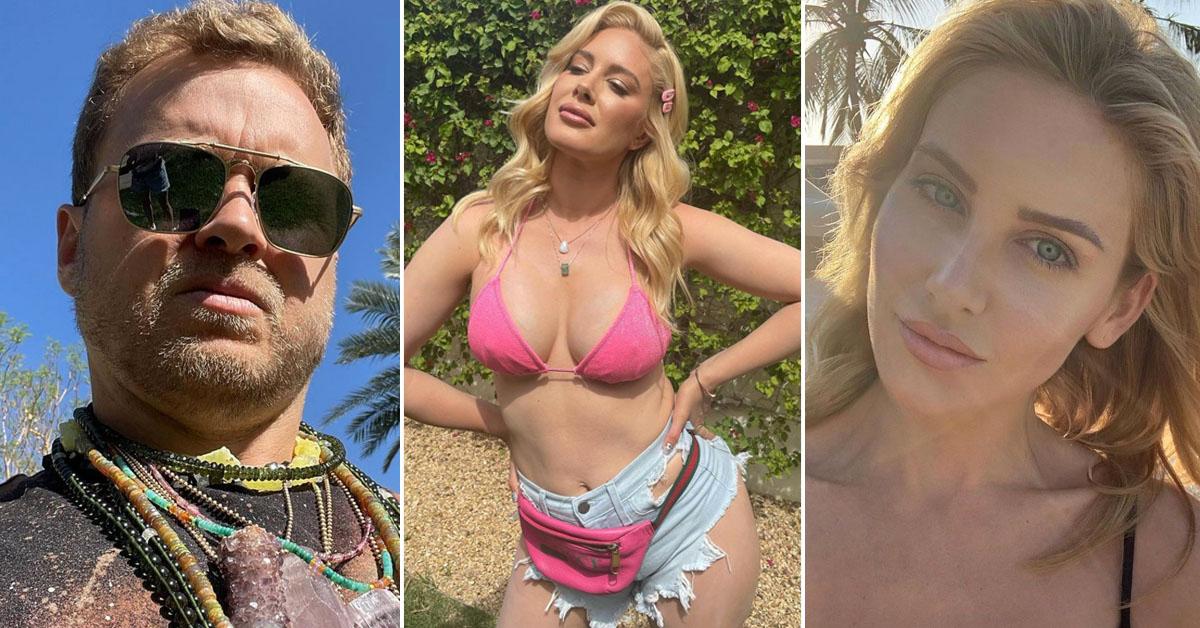 Spencer Pratt wants the world to know that, no, he and wife Heidi Montag are not pregnant, despite what his snarky sister says.
Article continues below advertisement
On Friday, Stephanie Pratt, 35, posted a paparazzi shot of her 34-year-old sister-in-law walking along the beach in a lime green bikini. It was a profile photo of Heidi, who was neither posing nor possibly even aware that a photograph was being taken.
"Yay Heidi's pregnant!! I hope she has a little girl this time!" Stephanie wrote over the photo, adding the words "cute bump" and a red heart emoji.
Article continues below advertisement
Her next Instagram Story was dedicated to mocking her 37-year-old brother; she posted another paparazzi picture showing Spencer walking shirtless along presumably the same beach.
"I wonder what my brother is having," Stephanie captioned the shot, which also featured her 3-year-old nephew, Gunner.
Article continues below advertisement
Almost immediately, fans swarmed the comments section of one Montag's last Instagram post – some to inquire whether there was any merit to what Stephanie had announced, others to condemn the behavior as immature.
Article continues below advertisement
One supportive fan wrote, "Heidi you are beautiful...I saw Stephanies post and I just want to say that I went through/am still dealing with some underlying kidney/health issues that caused me to go from a size 4 to a 14 within just a couple week even though I was barely eating and working out. I was self conscious about what I looked like and now wish I did not care so much before about what people like her would think. You look amazing and happy and beautiful and I hope you do not let her get to you!"
"Heidi looks better than Stephanie Petty ever could," commented someone else, while a third added, "That's so pathetic of Steph. Ur body's amazing Heidi. People only shame because there [sic] jealous."
Article continues below advertisement
In response to the fan who wrote, "Stephanie just posted ur pregnant but I don't see that u posted it. Wtf I hope she's not revealing it for u," Spencer said, "Heidi is not pregnant. Just being body shamed."
Though Spencer and Stephanie's relationship has been contentious for decades, the former believes it was exacerbated by fame.
Article continues below advertisement
"The Hills and the media and Stephanie and her podcast made it into this dramatic thing," he said on Heather McDonald's Juicy Scoop podcast in January of this year. "We were never, like, best friends and chatty or whatever."
Spencer also detailed his sister's lack of a relationship with his and Heidi's only child.
Article continues below advertisement
"[Stephanie is] a great aunt to my older sister's kids," he explained. "But we [have] not [been] close for 15, almost 20 years — so long that she wouldn't be in Gunner's life."
Though the tension among the three reality television veterans has never eased up, the last time they really made headlines over it was in 2019, after Stephanie spoke out about their feud.
Article continues below advertisement
In April of that year, she said her brother was "dead" to her and claimed he had been "cut out" of their parents' will because he was a "horrific" person.
Spencer responded by saying he was not surprised by his sister's slander of him, saying he had been "living with this evil around me for a long time," even though it might be "news to everyone else."