'I Was in 'Destructo' Mode: Smoking, Drinking, Drugs, Boys': How Lisa Marie Presley Struggled To Find Her Way Beyond The Shadow Of Her Famous Father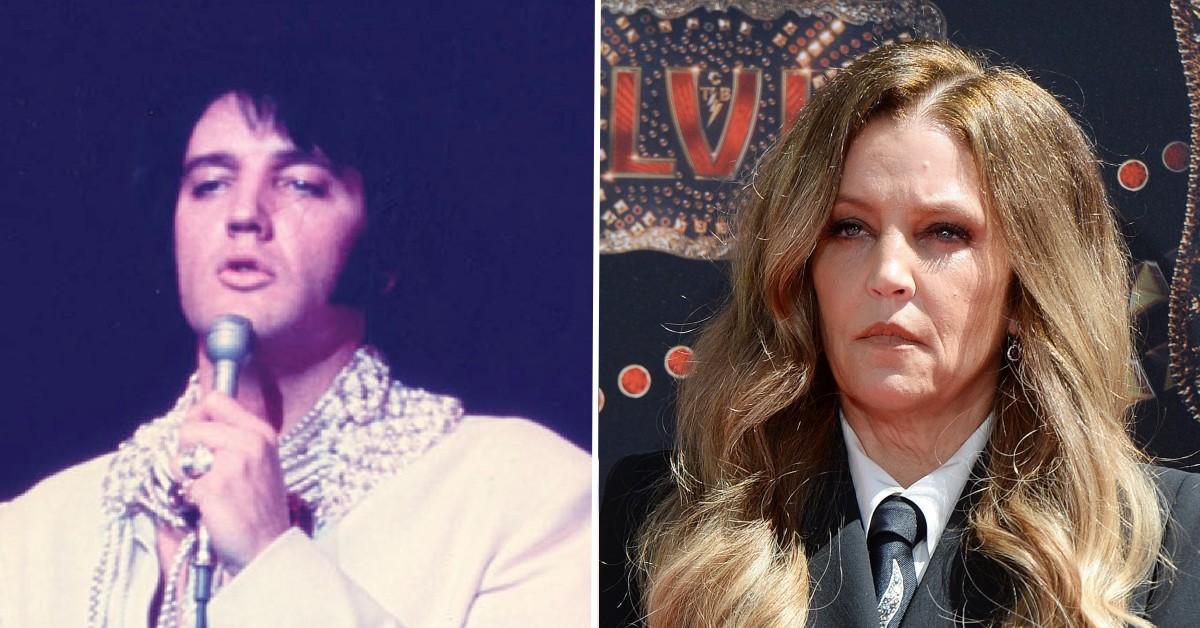 Lisa Marie Presley once said she could feel her father's spirit whenever she visits Graceland, his estate in Memphis where she spent so much of her childhood. There, she can still see "Daddy" telling jokes in the Jungle Room or rushing downstairs to pull her into a bear hug when she arrived for a visit. "I'm always happy when I'm here," Lisa Marie, 54, said in 2012, on the 35th anniversary of Elvis's death. "It always reminds me of when I was the happiest in my life."
As cinema-goers thrill to Baz Luhrmann's new blockbuster Elvis biopic, to Lisa Marie the King of Rock 'n' Roll was always simply Daddy.
Article continues below advertisement
Lisa Marie's birth in 1968 brought joy to Elvis, who delighted in his only child. "I've never seen Elvis that ecstatic," says Patsy Presley Geranen, his first cousin. "He became an extremely conscientious and protective dad. Maybe even overprotective."
And while Lisa Marie said, "Any time I spent with him is my favorite memory," growing up as the only child of a worldwide entertainment icon wasn't easy. Like her father, Lisa Marie had to deal with hardships, including four failed marriages, substance abuse and difficulties created by fame that even a vast fortune couldn't solve. "I've been through a lot of stuff," she has admitted.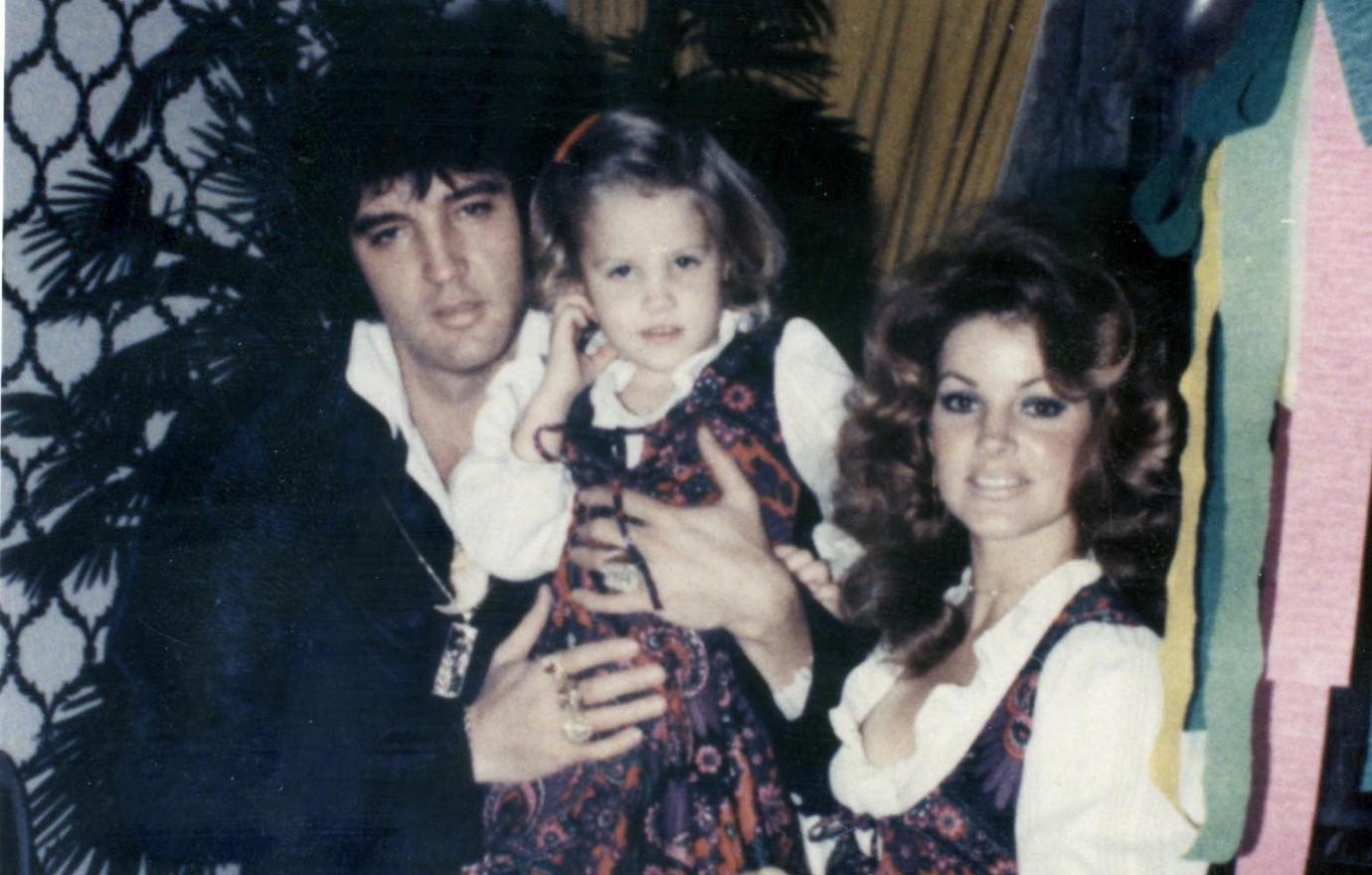 Article continues below advertisement
When it became known that Elvis's new wife, Priscilla, was pregnant just months after their 1967 wedding, the King initially worried that fatherhood might hurt his image. "He was exhilarated but also frightened by the idea of fatherhood," biographer Alanna Nash explains. "It was a real grown-up thing to do."
Yet after the star's look-alike daughter was born, he fell naturally into the role of devoted dad. "Elvis adored Lisa," said Priscilla. "He just loved watching her grow up."
Though they agreed on the delights of parenthood, by Lisa Marie's fourth birthday, Elvis's heavy touring schedule drove a lonely Priscilla to ask for a divorce. "He had that old idea that a woman is always in the background, and Priscilla was starved for affection," Nash says. But while losing his wife was bad, missing his daughter hurt even worse. "He was heartbroken knowing his access to Lisa Marie would be limited," says Michael St. John, a friend.
To make up for his absences, Elvis spoiled his daughter rotten. "In Memphis, my father let me run wild," Lisa Marie admitted. "I would be up all hours of the night and eat french fries and chocolate cake for breakfast, lunch and dinner."
Elvis bought Lisa Marie a pony, gave her a golf cart to drive around Graceland and celebrated her birthday by renting out an amusement park. When she wanted to play in snow, he flew her to Colorado on his private jet, called the Lisa Marie. "With Elvis, every day was Christmas," notes Nash.
Article continues below advertisement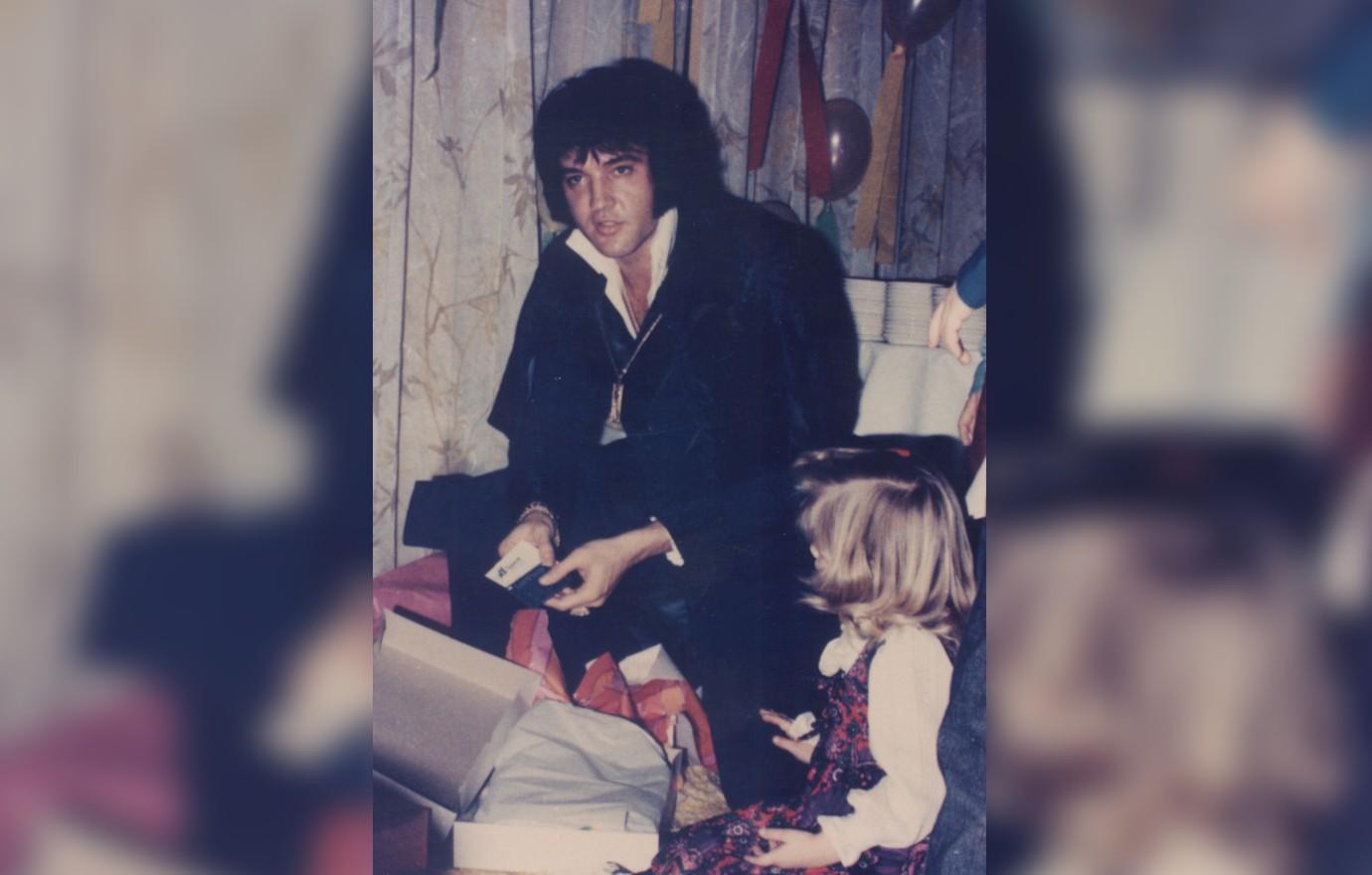 But even as she enjoyed her father's doting, the child recognized that he wasn't well. "He'd come to my room and sort of stumble to my doorway and start to fall, and I had to go catch him," Lisa Marie remembered.
The morning he died, the 9-year-old witnessed Elvis being carried away by paramedics. She spent the rest of the day hiding and smoking cigarettes. "I did a lot of strange things," she confessed. "It didn't really settle in."
Article continues below advertisement
In the years following her father's passing, Lisa Marie's fame - no matter how hard Priscilla tried to shield her - had a way of making trouble for her. "In every school, the kids would automatically hate me," she recalled.
She compensated by courting trouble. "I was in this 'destructo' mode: smoking, drinking, drugs, boys... I went through a drug phase for, like, three years."
Fortunately, Priscilla intervened and after putting her daughter to work with recovering addicts, Lisa Marie quit drugs at 17.
Three years later, she entered into the first of her four marriages when she wed musician Danny Keough, the father of her two eldest children, Riley, 33, and Benjamin, who tragically took his own life in 2020. Though their union lasted just five years, Lisa Marie is still close with Danny. "He and I have a special thing," she once said. "Unconditional."
That wouldn't be the case in her next marriages, to singer Michael Jackson and actor Nicolas Cage, which would only bring her heartache and notoriety. "I fell in love with him," she says of her union with the King of Pop. Many who witnessed the couple's awkward kiss at the 1994 MTV Video Music Awards, however, felt that Michael, who was under investigation for alleged child abuse, manipulated Lisa Marie. She filed for divorce in 1996 after 20 months.
Her 2002 union to Nicolas was even briefer, lasting just 108 days. "We were both like two 12-year-olds in a sandbox," she said of their tantrum-prone romance.
Article continues below advertisement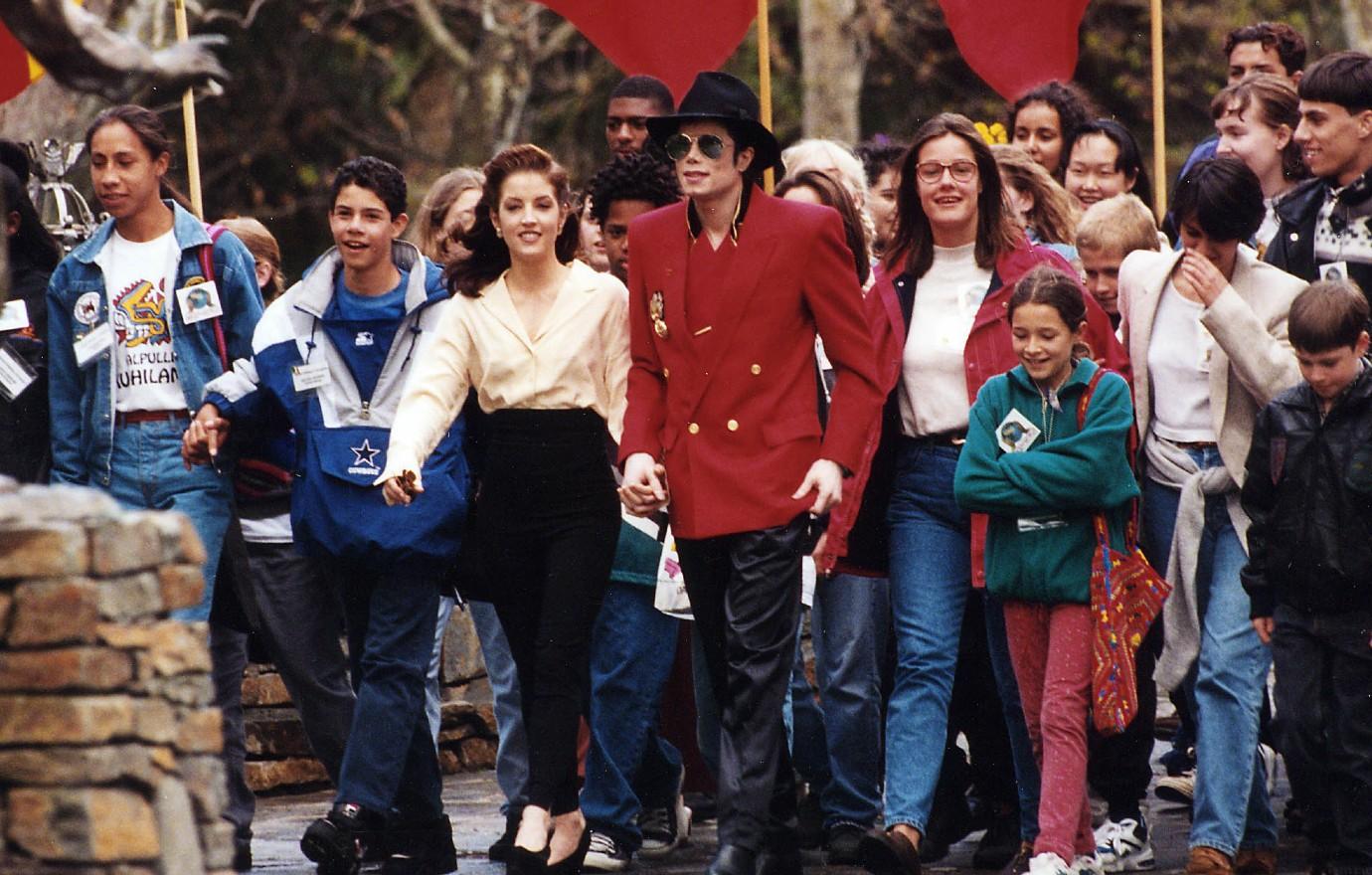 Perhaps inevitably, Lisa Marie found an emotional outlet in music and released her first album in 2003, which reached No. 5 on the Billboard 200. Still, she struggled with comparisons to her superstar father. "I wanted to come through with my own voice and, hopefully, have it affect people," she said. "I want people to know I'm not an Elvis impersonator."
While working on her second album, Now What, in 2006, she finally seemed to find the joy that had been eluding her with producer Michael Lockwood. "We fell in love... just by working together," she said of Michael, whom she married and with whom she has twin girls, Finley and Harper. But in June 2016, Lisa Marie filed for divorce. Two months later, she checked into rehab.
While money hasn't bought her happiness, Elvis succeeded in giving his little girl the world. As the sole heir to her father's estate, she is said to be worth more than $300 million.
And Elvis also remains a steady presence in Lisa Marie's life. "I speak to my little ones about him," she has said, noting that she sees her father's traits, like his regal bearing or his wicked humor, in her own kids. Despite the ups and downs of her life, knowing that her father's legacy lives on in her children brings Lisa Marie the greatest happiness of all.