Shocking Trial Update: Store Clerk Who Accused George Floyd Of Using Counterfeit Bill Overcome With 'Guilt'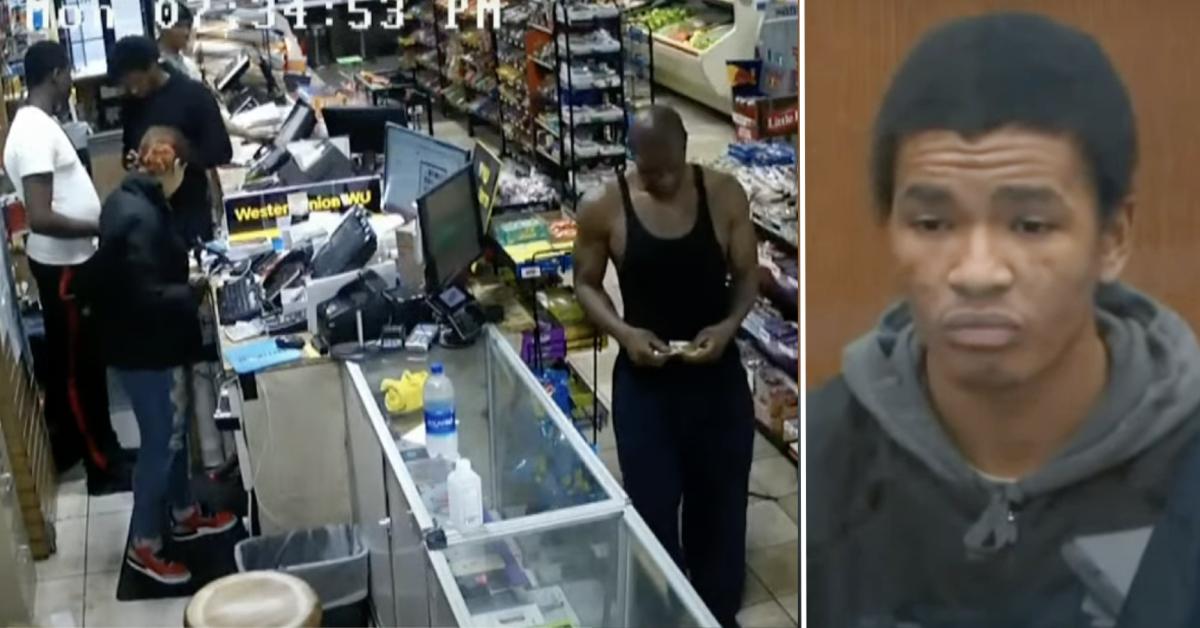 Christopher Martin, the clerk at Cup Foods convenience store where George Floyd used a counterfeit $20 bill to purchase a pack of cigarettes – just before he was killed – took the stand Wednesday to testify in the murder trial of then-Minneapolis Police Department officer Derek Chauvin.
Article continues below advertisement
Martin told jurors that Floyd was friendly but seemed high. Surveillance video from inside the store showed Floyd swaying and fidgeting at times, a bit unstable on his feet.
Article continues below advertisement
Martin testified that the money Floyd eventually used to pay for the tobacco product appeared counterfeit, but he said he decided to accept it, knowing per the store policy that it would likely end up coming out of his paycheck.
"I noticed that it had a blue pigment to it, kind of how a $100 bill would have, and I found that odd, so I assumed that it was fake," said Martin, after the video showed him holding the $20 bill up to the light, following the completed transaction. Floyd then left the store.
Article continues below advertisement
"I thought that George didn't really know that it was a fake bill, so I thought I'd be doing him a favor," Martin explained, adding that he then "second-guessed" himself.
After further examination of the bill, Martin said he decided to tell his manager, who then instructed Martin and his coworker to ask Floyd to come back into the store to discuss the matter. They tried twice, but Floyd was not interested in doing so. That's when Martin said his manager instructed his coworker to call 9-1-1, and Martin went back about his business.
Article continues below advertisement
He later heard commotion outside the store, which is when he saw Floyd being pinned to the ground.
"George was motionless, limp, and Chauvin seemed very, he was in a resting state, meaning like he rested his knee on his neck," Martin told jurors. "I pulled my phone out first and called my mom and told her not to come downstairs, and then I started recording." (Martin lives above the convenience store.) However, he said he deleted the recording after he noticed the ambulance driving in a different direction from the hospital.
Article continues below advertisement
"That made it clear to me that he was no longer with us," Martin explained. When asked why he deleted the recording, he said, "I just didn't want to have to show it to anyone and be questioned about it."
Martin was then asked why he was later seen outside the store, pacing back and forth, clasping his hands above his head.
Article continues below advertisement
"At this point, I was kind of emotional," he said, recalling feeling "disbelief and guilt."
When pressed about his feelings of guilt, Martin explained, "If I would have just not taken the bill, this could have been avoided."