Shocking Photo Emerges Showing Young Dolph & His Suspected Murderer Together Prior To Shooting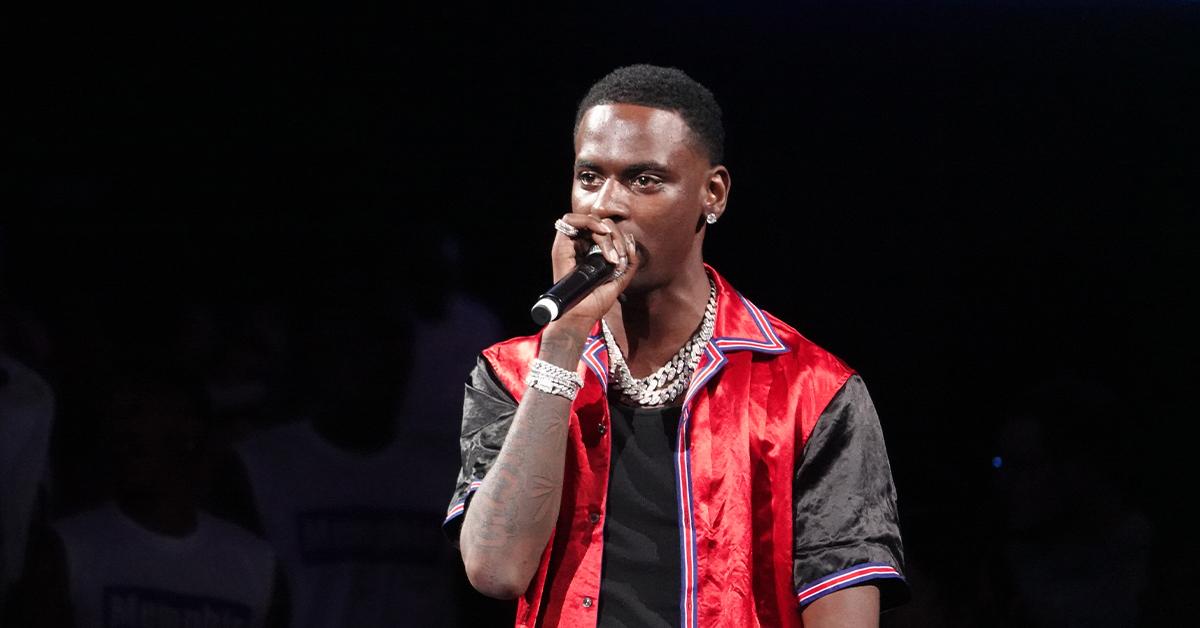 A shocking photo has emerged showing Young Dolph and his suspected murderer together sometime prior to the fatal shooting of the rapper inside of a Memphis cookie store in mid-November.
Article continues below advertisement
In a photo posted to Instagram by The Neighborhood Talk, the 36-year-old rapper – whose real name is Adolph Robert Thornton, Jr. – appears to be performing a song while his suspected murderer, 23-year-old Justin Johnson, stands in the background.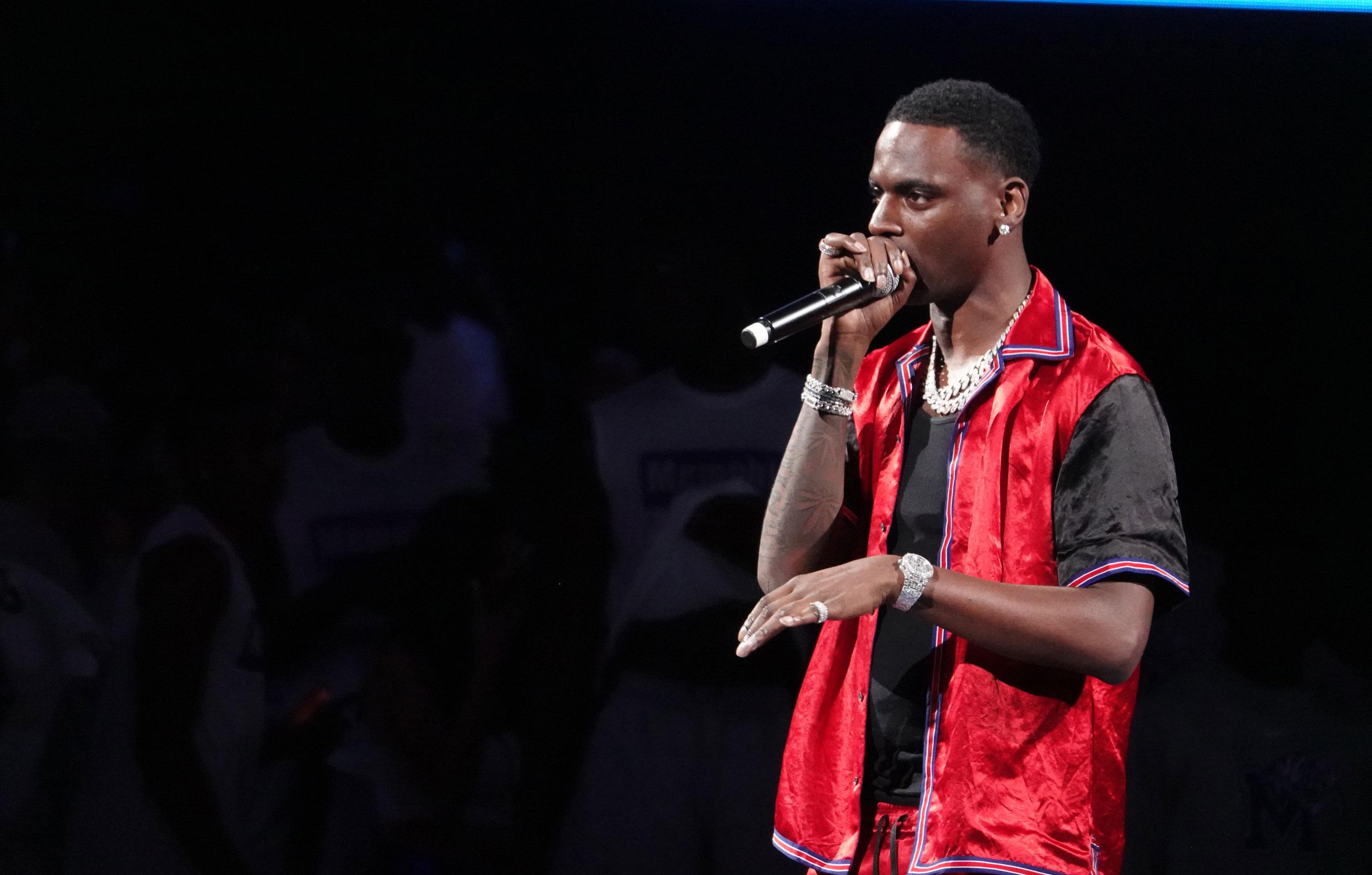 Article continues below advertisement
The emergence of the image of the two together comes shortly after the Memphis Police Department issued a warrant for Johnson, who also goes by his rap name Straight Drop, for first-degree murder, according to the US Marshals Service.
"He has the name 'Jaiya' tattooed on his right arm," the Marshals Service said following the issuance of the arrest warrant. "Johnson has ties to organized criminal gangs and should be considered armed and dangerous."
Article continues below advertisement
The warrant for Johnson's arrest also comes after it was revealed that the same exact Mercedes Benz used as the getaway car in the fatal shooting, and the house the car was tracked to, both appear in a music video posted by Straight Drop four days following the murder.
Article continues below advertisement
As RadarOnline.com previously reported, Young Dolph was murdered on November 17 after being shot down by two men – one reportedly using a pistol and the other an AK-47 – in Makeda's Homemade Butter Cookies.
"Young Dolph walked into the store to buy some cookies," Maurice Hill, the owner of the cookie store that the rapper regularly frequented, said following his murder. "Someone then drove up and then shot and killed him."
Then, to make an already heartbreaking situation more tragic, another individual was shot one day later during a memorial for the late rapper.
Article continues below advertisement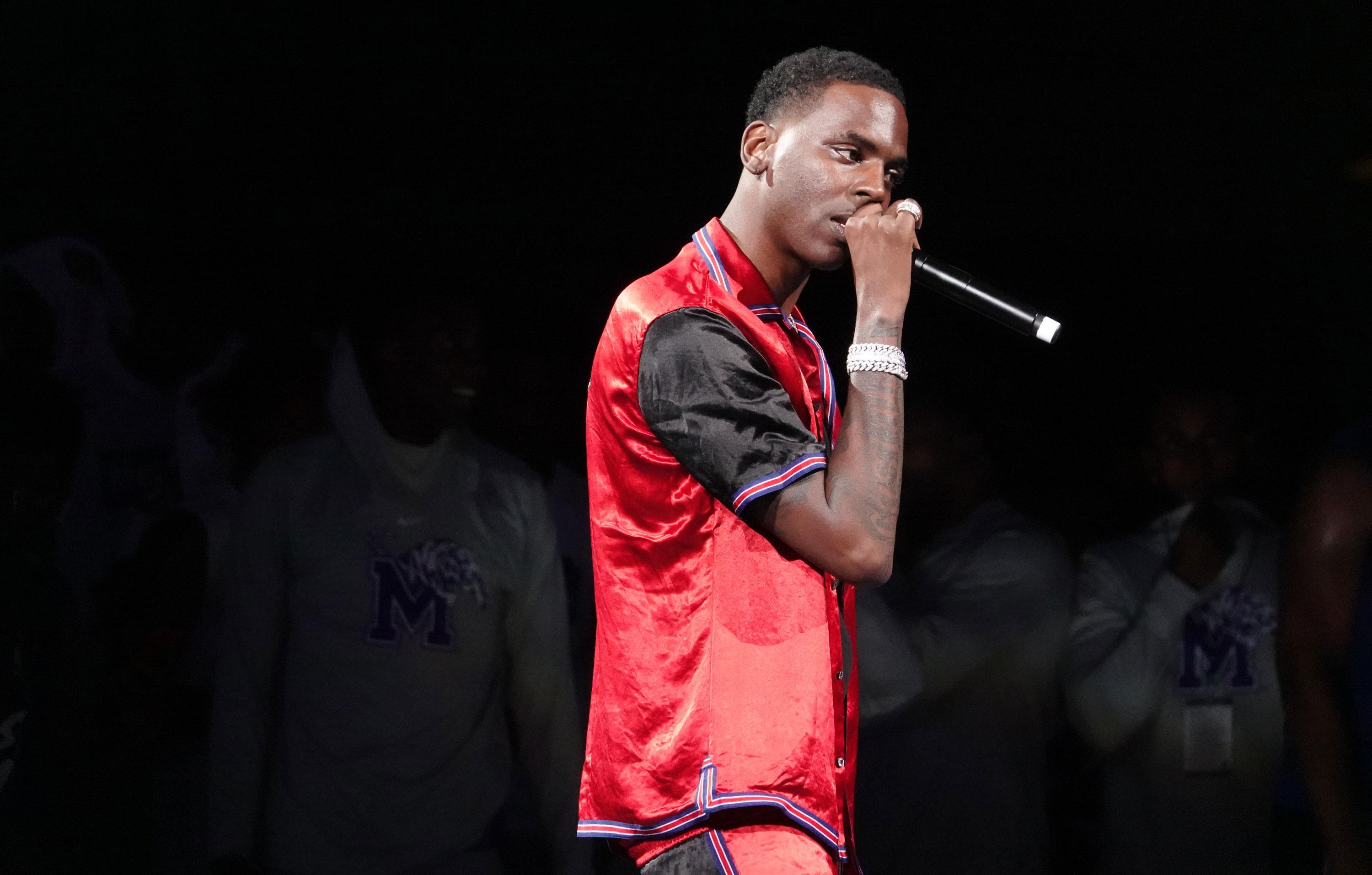 Two of the suspects in the shooting during the memorial were reportedly quickly detained by police, while a third suspect was ultimately caught after a short chase on foot.
Johnson was reportedly not involved with the shooting at the rapper's memorial.
Although there is a warrant out for Johnson's arrest, Memphis police say that no arrest has yet to be made and the suspected murderer is still at large.