Sharon Stone Shuts Down Rumors She's Dating 25-Year-Old Rapper RMR, Laughs In Paparazzo's Face
Sharon Stone is tickled pink to know people think she's dating a 25-year-old rapper.
Article continues below advertisement
The 63-year-old actress was out in Beverly Hills with her 21-year-old son, Roan Joseph Bronstein, on Friday when she was asked to confirm the recent reports claiming she's in a relationship with young hip-hop star RMR.
"Hey, Sharon, is it true you're dating RMR, the rapper?" asked the camera-holding paparazzo.
Article continues below advertisement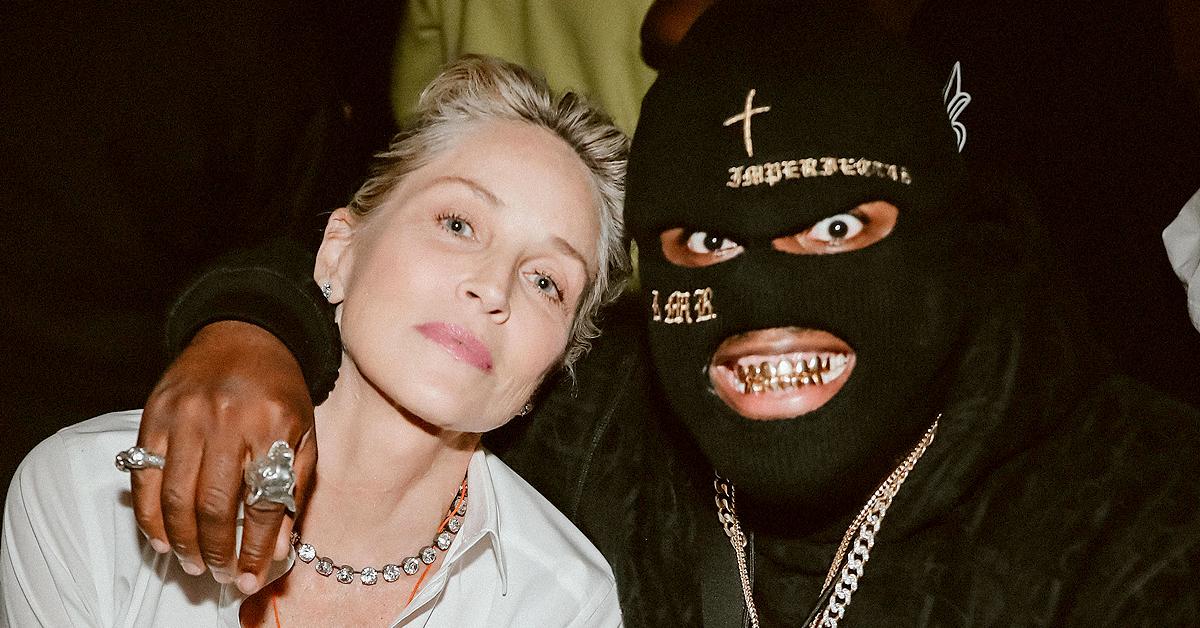 Sharon and Roan shot each other a quick look before exploding into laughter.
"No!" she said among the voracious chuckles, as Roan added, "You couldn't have asked a funnier question, I think!"
Article continues below advertisement
As Stone and Bronstein were approaching their car to get in and leave, another paparazzo who was in close proximity tripped and fell over the wheel stop in front of the actress' vehicle.
Immediately, the Basic Instincts star went from jovial to concerned, as she rushed over to help the man up.
After assuring her he was alright, the grateful and probably slightly starstruck pap thanked Sharon profusely for her help.
"Yeah, that sounded like a banger!" quipped Roan.
Article continues below advertisement
The pap who had asked the RMR question caught the whole thing on camera and told the actress she was an "angel."
Before shutting her car door, Stone smiled at him and said, "No, it's not true!"
It's unclear whether she was restating her denial of the RMR dating rumor, or refuting the pap's compliment.
Article continues below advertisement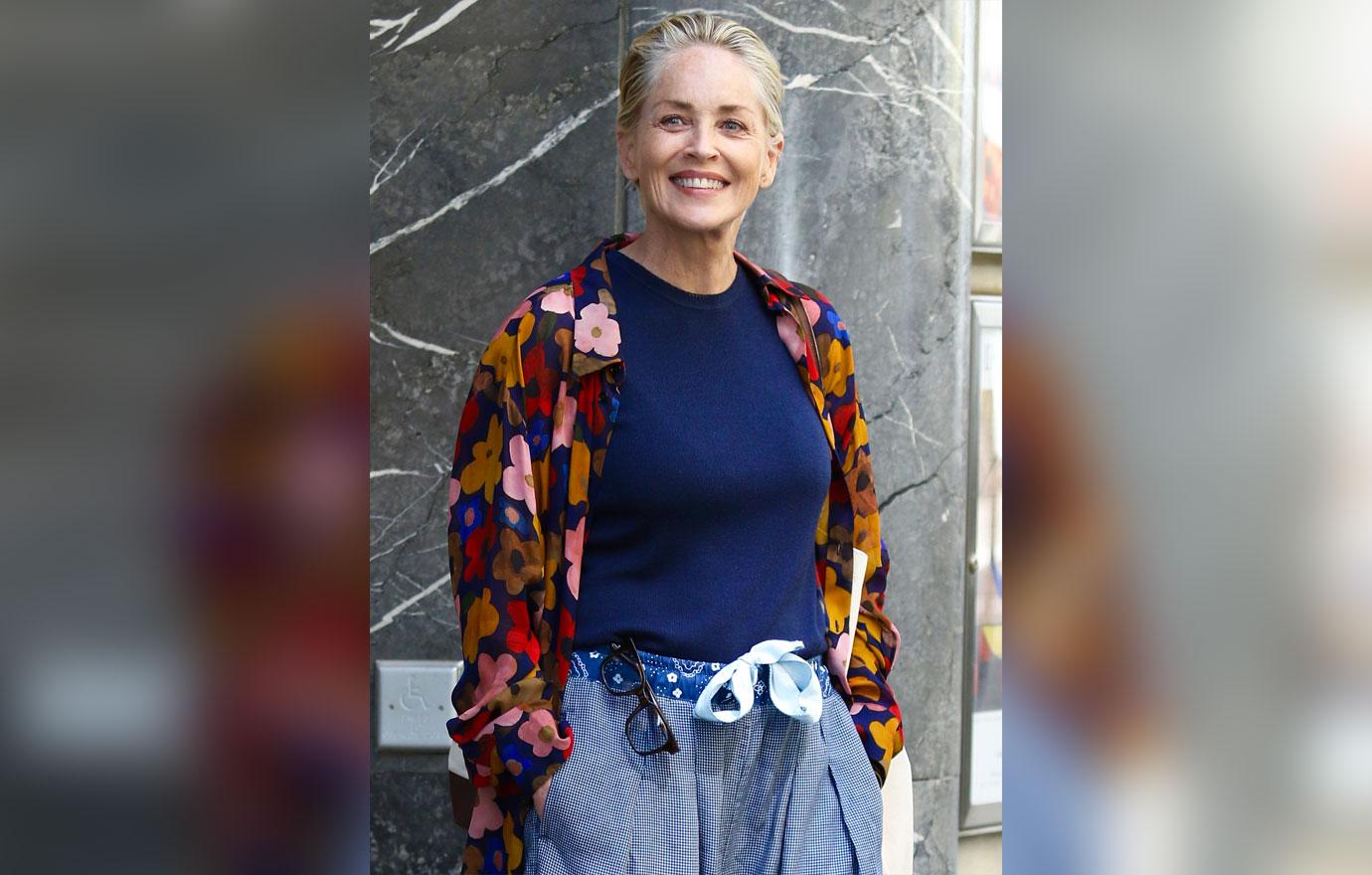 Either way, Page Six reported earlier this week that Stone and the young musician have been spotted all over Los Angeles in recent months, going on dates.
Article continues below advertisement
As recently as last week, the outlet claimed the actress and rapper were seen at Hollywood hot spots Delilah and The Highlight Room, getting down on the dance floor.
"She's definitely having a hot girl summer," one source told the publication. "They were together hanging out with Drake's [artist] PND, and they were canoodling and popping bottles. They were dancing to hip-hop."
The insider added that "Chris Brown was also there."
Article continues below advertisement
A source told Page Six that RMR – an up-and-coming artist who protects his identity by wearing a ski mask over his face and gold grills on his teeth – "respects her and thinks she's cool as f--k."
Recently, he even got her to sport one of his signature ski masks in a nightclub!
"They're on the same frequency and it's a very unique friendship," said the source.
Apparently, the rapper is a big fan of Sharon's 1995 mobster film, Casino.
"They're enjoying each other's company right now and hanging out," said the insider. "They're having a great time together."
Article continues below advertisement
Though she denies the romance reports, there's definitely some type of relationship between the two!
They even like and comment on each other's Instagram posts.