More Tough 'Talk'! Holly Robinson Peete Slams 'Disrespectful,' 'Condescending' Former Co-Star Sharon Osbourne As Racism Scandal Explodes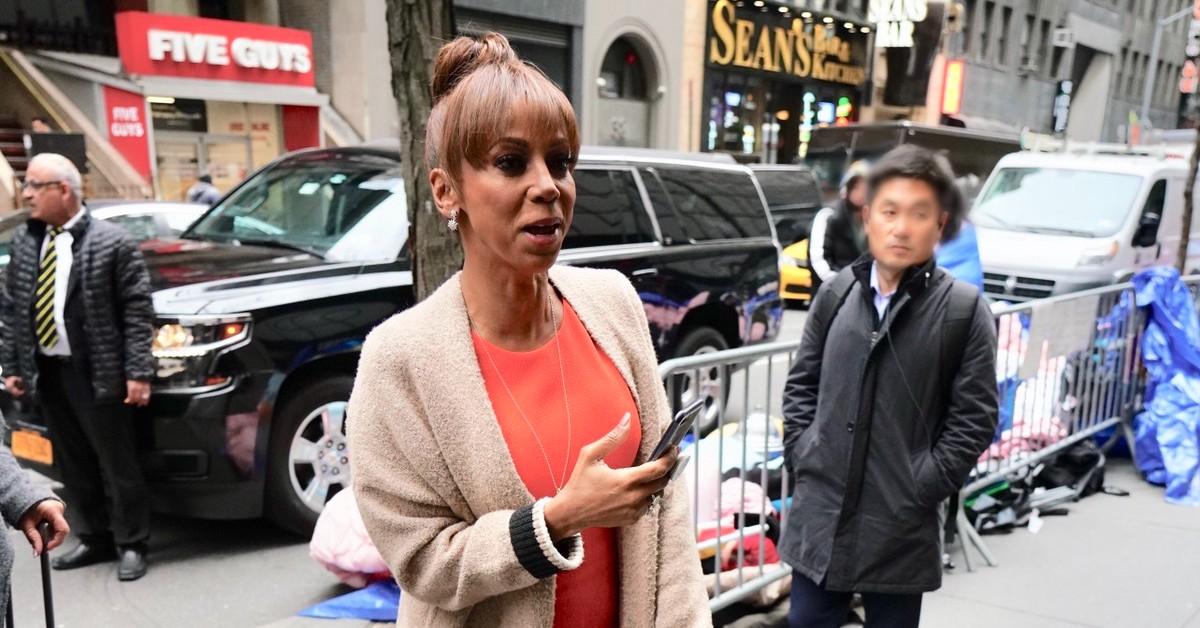 Sharon Osbourne's week has gone from bad to worse after her former The Talk co-host Holly Robinson Peete launched new allegations of racism.
Peete, 56, recently took to Twitter to claim 68-year-old Osbourne once complained she "was too 'ghetto'" for the chat show, leading to her ouster in 2011.
Article continues below advertisement
'The Talk' Racism Scandal
"I'm old enough to remember when Sharon complained that I was too 'ghetto' for #theTalk…then I was gone," Peete revealed in a tweet on March 12. "I bring this up now bc I was mortified watching the disrespectful condescending tone she took w/ her co host who remained respectful because…she HAD TO."
Peete followed up with a second tweet, noting, "I LOVED being on The Talk … but sometimes awesome gifts come in humiliating packages."
Sharon Osbourne & Sheryl Underwood's 'Racist' Argument
As RadarOnline.com reported, CBS announced they've launched an internal investigation after Osbourne and her The Talk co-host Sheryl Underwood got into a heated exchange on air last week.
During the March 10 broadcast of The Talk, Osbourne defended her friend, Piers Morgan, after he slammed Meghan Markle following the Duchess of Essex's March 7 televised interview with Oprah Winfrey.
"Did I like everything he said? Did I agree with what he said? No," Osbourne told Underwood, 57. "It's not my opinion ... I support him for his freedom of speech, and he's my friend."
Article continues below advertisement
Underwood asked Osbourne what she would say to those who felt "that while you're standing by your friend, it appears you gave validation or safe haven to something that he has uttered that is racist, even if you don't agree?"
Osbourne, with tears in her eyes, asked Underwood for an explanation of what Morgan had said that was racist.
"I will ask you again Sheryl, I've been asking you during the break and I'm asking you again, and don't try and cry 'cause if anyone should be crying it should be me," Osbourne said. "Educate me! Tell me when you have heard him say racist things."
Underwood explained, "To not want to address that because she is a Black woman, and to try to dismiss it or to make it seem less than what it is, that's what makes it racist. But right now, I'm talking to a woman I believe is my friend and I don't want anybody here to watch this and think we are attacking you for being racist."
In the wake of the bitter war of words, CBS released a statement announcing the investigation.
"We are committed to a diverse, inclusive and respectful workplace," the network said. "All matters related to the Wednesday episode of The Talk are currently under internal review."
Article continues below advertisement
Sharon Osbourne Responds to 'Racist' Scandal
Meanwhile, Osbourne took to her Instagram Sunday to deny Peete's allegations.
"In response to [Peete's] accusation of me getting her fired from [The Talk] and saying she was 'too ghetto' to be on The Talk," Osbourne wrote on Instagram. "I never once uttered those words and I am sharing an email sent to me from Holly one month after she was let go by CBS. As I have stated before, I have never had the ability/authority to get anyone fired from [the show] and Ms. Peete's email speaks for itself."
Follow RadarOnline.com as the story continues to develop.