Sharon Osbourne Unleashes On CBS Executives And Show Producers 6 Months After Exit From 'The Talk,' Claims She Underwent Months Of Ketamine Therapy
It's been six months since Sharon Osbourne's shocking exit from The Talk, and the 68-year-old media personality is finally ready to talk about it.
Article continues below advertisement
In her first in-depth interview since losing her job and being "canceled" for taking a controversial stance during an on-air conversation about race, Osbourne unleashed on her former co-hosts, show producers and network executives, accusing them all of setting her up and then hanging her out to dry.
She claims she received countless threats against her life in the months following the ordeal, a trauma that prompted the wife of rocker Ozzy Osbourne to undergo months of ketamine therapy.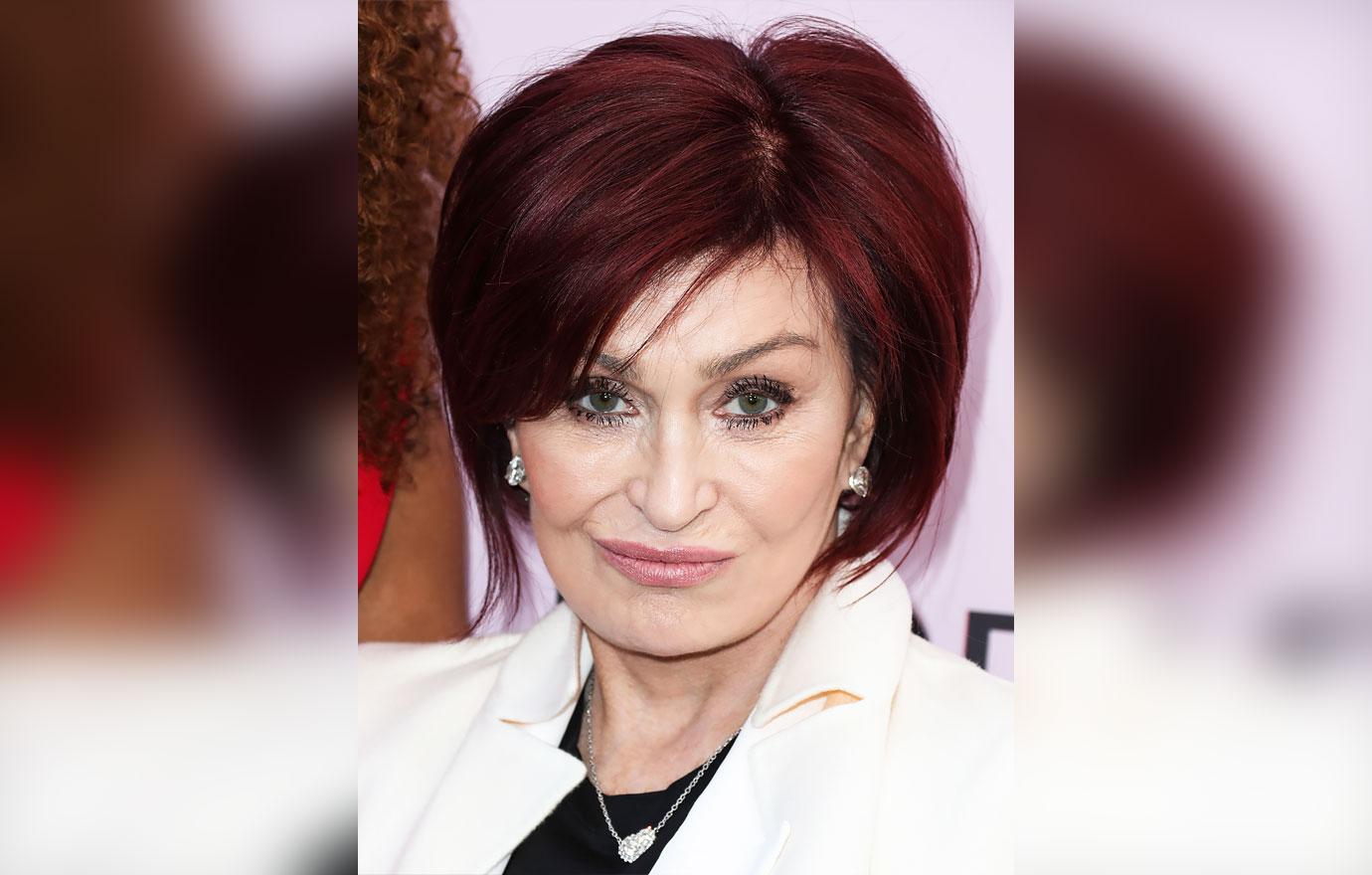 Article continues below advertisement
During a March episode, Sharon and co-host Sheryl Underwood were at each other's throats over offensive comments the former's friend, Piers Morgan, had made about Meghan Markle, saying he did not believe she was telling the truth when she accused the royal family of racist behavior and said living under their thumb had made her suicidal.
"It was a freedom of speech matter. It was pure freedom of speech," Osbourne told DailyMailTV. "A journalist friend of mine who wrote something that people didn't like and then a few crazies out there, some thugs go - 'you must be racist, that's why you're saying it' - about my friend Piers. It's like, come on."
It did not help matters when Osbourne told Underwood to stop crying in the middle of their tense discussion.
"We had a disagreement and I told her she shouldn't be crying, it should be me that should be crying and that didn't go down well," Osbourne said. "Then in the commercial break, she wouldn't talk to me. I was begging her to talk to me and she wouldn't, and basically I said, go f--k yourself."
"I would say that to any one of my friends," she explained. "When you say it to a friend, it's different than saying it to somebody, a stranger. If you can't get real with somebody who you've worked alongside for 10 years, then then you don't have a friendship, and that's the way I look at it."
Article continues below advertisement
Following an internal investigation, Osbourne announced she would be leaving the CBS talk show.
Later, leaked audio revealed that co-host Elaine Welteroth told Osbourne she had been "set up" for the public spat, claiming producers wanted her to deliver the question that sparked the explosive debate.
The shocking clip was initially believed to have been picked up by Welteroth's hot mic, but she instead insisted she had been "illegally recorded" by Osbourne.
Late last month, Welteroth announced her exit from the show after just one season.
Article continues below advertisement
"They all knew the question and they all knew what was going down. I felt totally betrayed," Osbourne told DailyMailTV.
"To leave me for 20 minutes on live TV ... on live TV ... unprepared, not produced, not knowing what's going on," she recalled, shaking her head. "Wait, where's their apology to me? They could have cut at any time and gone to a commercial break, and why didn't they cut?"
"They didn't cut because they liked the controversy and they liked that everybody would be talking about this because they needed something for the show that was going into the toilet," she went on. "So they thought, well, she's got the biggest following. Let's go for her."
Osbourne added that she felt "not protected by CBS. I felt used. I felt like an old shoe. They didn't care. It was a set up and it was set up by one of the executives."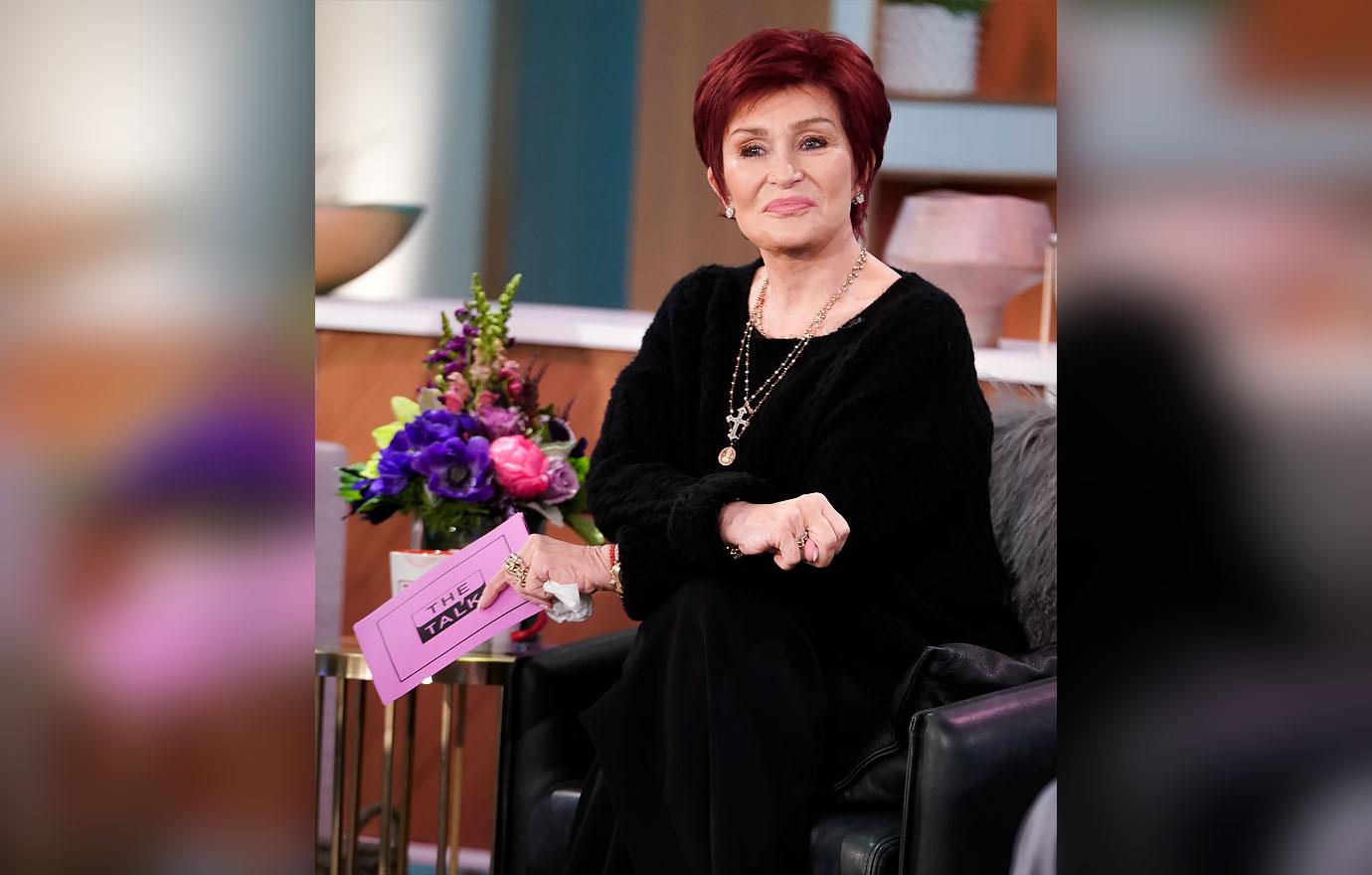 Article continues below advertisement
Following a similarly uncomfortable on-air race discussion that had previously left former co-host Carrie Ann Inaba in the hot seat, Osbourne said she and the other ladies decided to broker a secret pact to protect each other should it happen again.
"We went to lunch and we all agreed that no, we wouldn't hijack each other," she told the outlet. "We all agreed, we all drank on it. We all agreed and. It never happened, did it? Because the next month they were all wised up but me."
Inaba quit a month after Osbourne's departure.
She said the anxiety and depression that followed her exit were crippling, and that the death threats against her, her family and even her pets were overwhelming.
After enlisting 24-hour security, Osbourne said her friend and former co-host, Sara Gilbert, suggested she try ketamine therapy. Used to start and maintain anesthesia, ketamine induces a trance-like state that provides pain relief, sedation and amnesia.
According to some medical experts, it can be administered in small doses to treat forms of depressions.
"I went through three months of therapy," Osbourne said. "I had ketamine treatment and I got it all out. All the tears and everything that I felt, you know. All of that, it's gone."