Shannen Doherty Spotted For First Time Since Scoring $6.3 Million From Insurance Company Amid Cancer Battle
Shannen Doherty looked healthy and happy in her first outing since becoming $6 million richer after a judge ordered State Farm to pay the actress for the damage caused to her home in the 2018 Woolsey Fire.
Article continues below advertisement
The 50-year-old Beverly Hills, 90210 star — who is still battling cancer — appeared in great spirits while shopping with her mother, Rosa, on Thursday in Malibu, CA.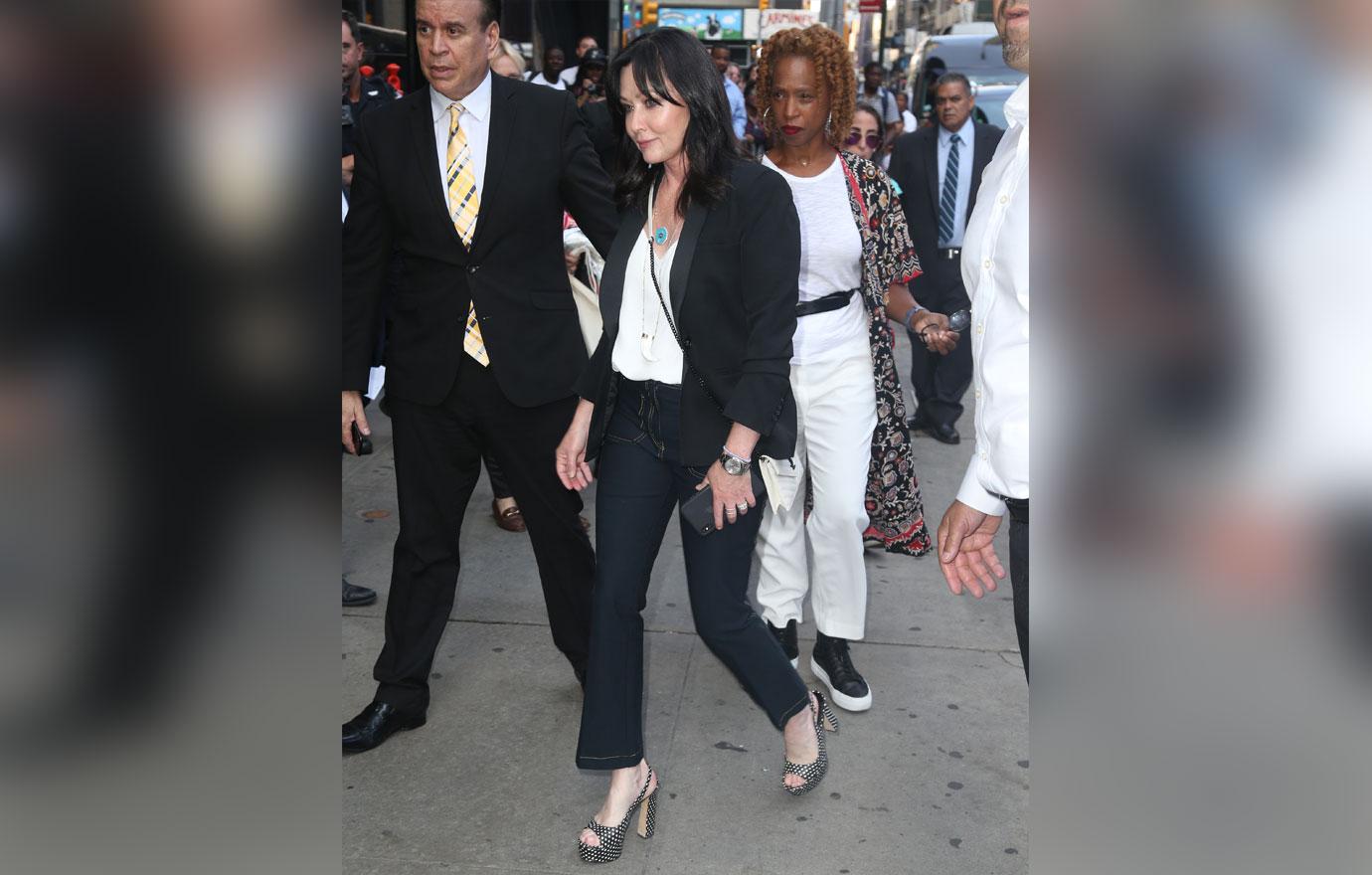 Article continues below advertisement
Wearing dark joggers and a sweatshirt with a KOR logo, Doherty protected herself with a mask and slung a reusable bag across her shoulders before partaking in some light shopping.
Her mom kept it casual too. Rosa paired her light-colored jeans with a white sweater and slip-on shoes.
As RadarOnline.com exclusively reported, Doherty scored $6.3 million in her battle with the insurance company last month. She sued State Farm claiming they refused to fix her home following the fire that ripped through her ritzy beach town.
According to Doherty, the insurance giant was trying to rob her of the remaining years of her life as she continues to battle stage 4 breast cancer. The actress made it a point to tell the judge that she wanted to live the rest of her days peacefully — not fighting State Farm.
Article continues below advertisement
The judge ordered the insurance giant to fork over a whopping $6,346,00.00!
Following her massive victory, Doherty's attorney, Devin McRae, told RadarOnline.com, "We thank the members of the jury for their thoughtful consideration of Shannen's case. We are happy they saw the case the way we do. This should send a message to State Farm and other institutions that they should not forget they are dealing with human beings."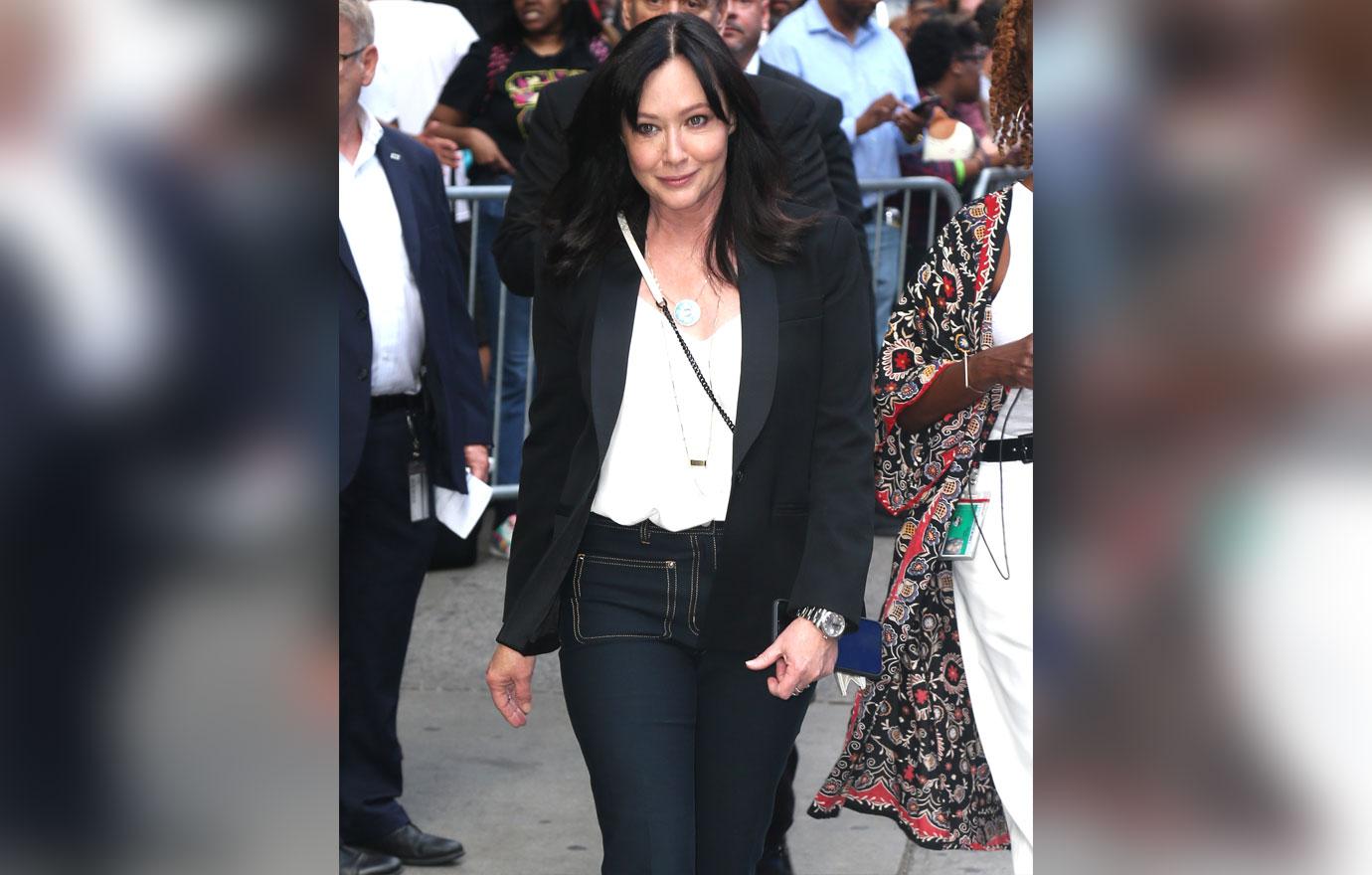 Article continues below advertisement
Doherty wants to put the whole mess behind her. "I never want to operate [like I'm dying]," she told Good Morning America in October. "I just want to operate as I don't have things to check off because I'm going to keep fighting to stay alive."
She recently shared a post revealing what's ahead. "Things I focus on….. work, family, and continuing awareness for cancer," Doherty wrote. "The rest is just noise."
The star is currently working alongside Mel Gibson, filming a crime thriller called, Hot Seat.