Exclusive Details
Selma Blair Caught Getting Handsy With David Lyons After Restraining Order Against Ex-Boyfriend Is Extended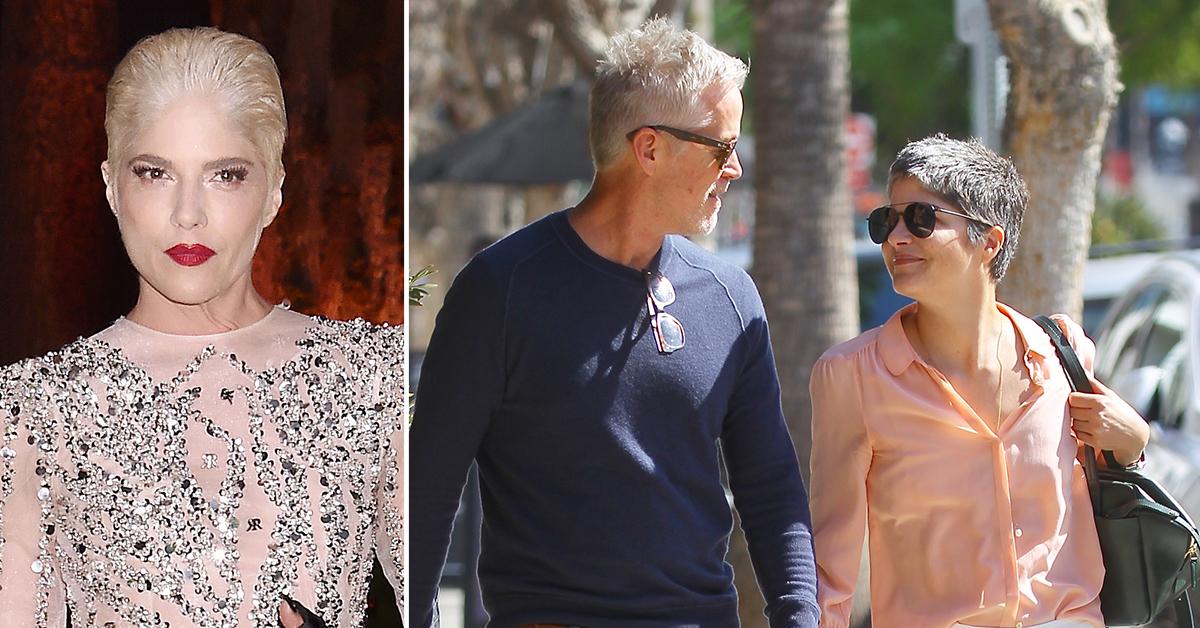 It appears that Selma Blair has reconciled with an ex on the heels of battling another former boyfriend in court. RadarOnline.com has learned the Cruel Intensions actress, 50, spent some one-on-one time with David Lyons over the weekend and didn't try to hide their affection.
Article continues below advertisement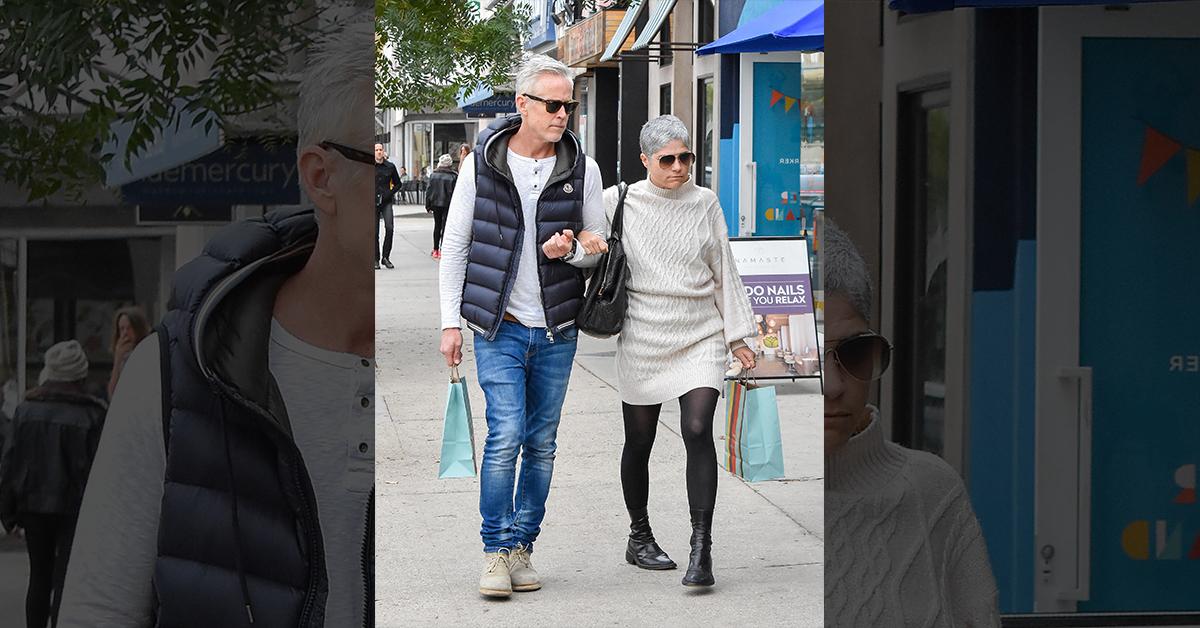 Article continues below advertisement
The actress was photographed playing with Lyons' hair while talking to a fan before touching his chest and shoulders. He reciprocated the PDA, placing his hands on Selma's back, neck, and shoulders.
Selma and her ex even matched for the outing. She was spotted wearing bubblegum pink pants and a white spaghetti strap. The Sweetest Thing actress accessorized her laid-back look with a cross-body bag and sneakers.
Lyons wore a loud pink t-shirt, navy pants, and white shoes.
Article continues below advertisement
The pair appeared at ease showing their affection and didn't slow down while chatting with the fan. Selma sported a smile while cuddling up to Lyons during their conversation on the street.
The only time she pulled away from her former flame was to pet her service dog, who patiently waited while laying on the sidewalk.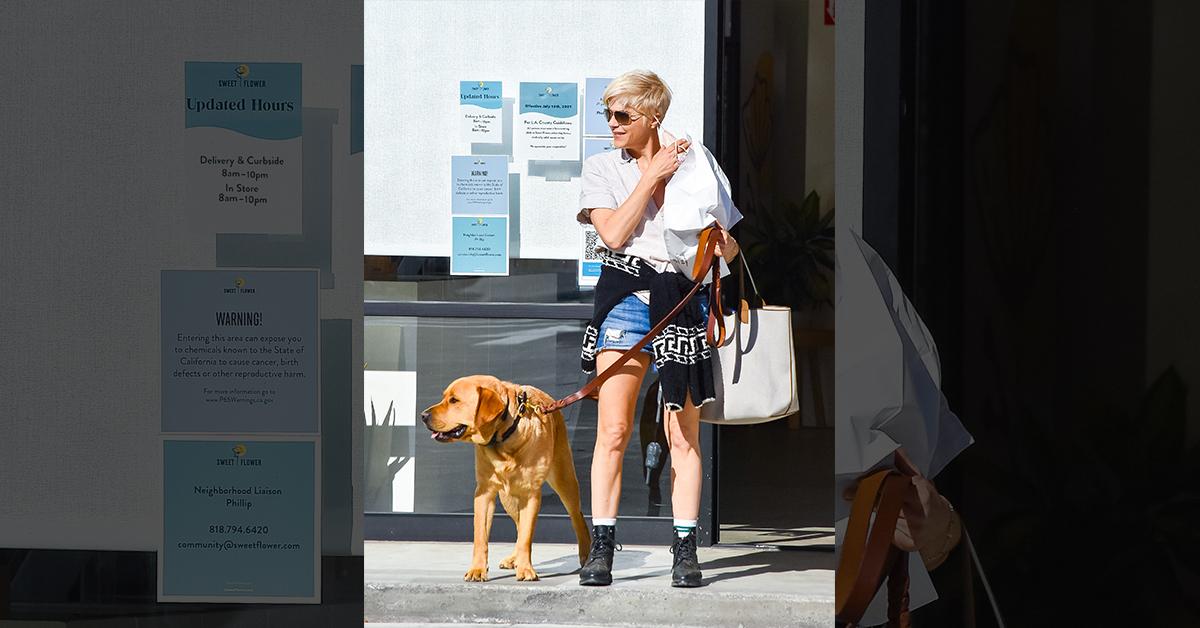 Article continues below advertisement
Selma has been fighting another ex-boyfriend after claiming he tried to strangle her. RadarOnline.com exclusively reported last month that her restraining order against Ronald Carlson had been extended.
Article continues below advertisement
In documents obtained by this website, Selma's court-order protection will be continued until at least September 10.
The Legally Blonde actress was granted a temporary restraining order against Carlson in March after claiming he attacked her and attempted to strangle her after calling her a "cripple." Selma suffers from Multiple Sclerosis and said she was on medication for her illness at the time of the alleged attack.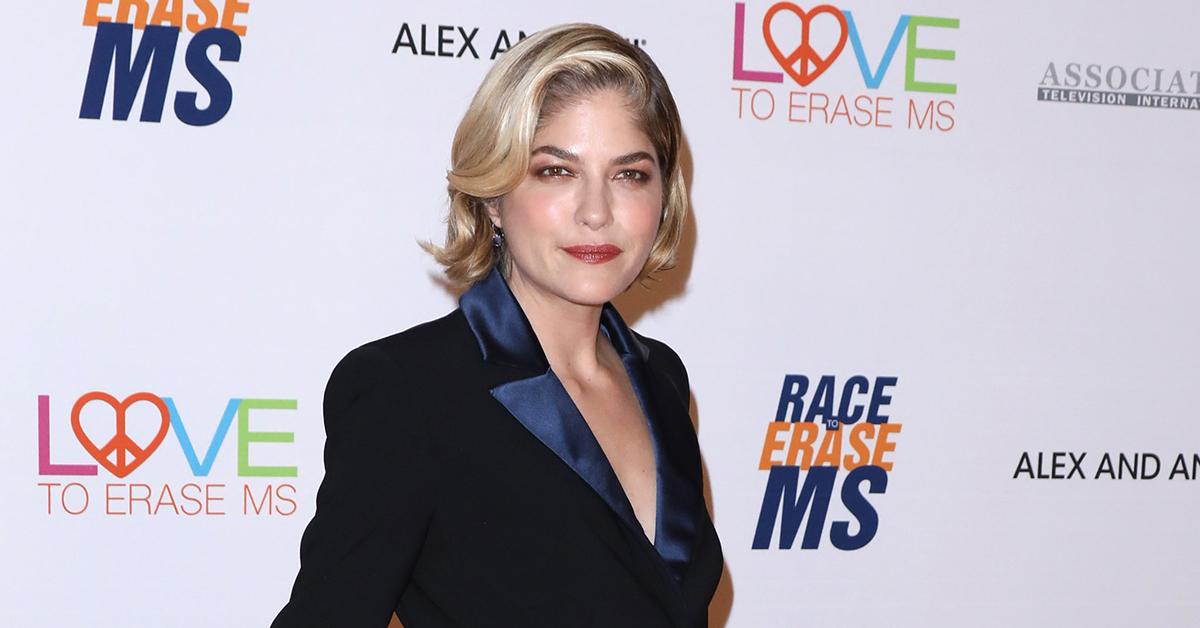 Carlson also filed for a temporary restraining order against her, accusing Selma of attacking him. The two were supposed to face off in Los Angeles Superior court on July 12, but RadarOnline.com confirmed that was postponed because Carlson's criminal case was still under review.