Shocking New Security Videos Show Allies Of Ex-Prez Donald Trump Handling Georgia Voting Equipment Two Months After 2020 Election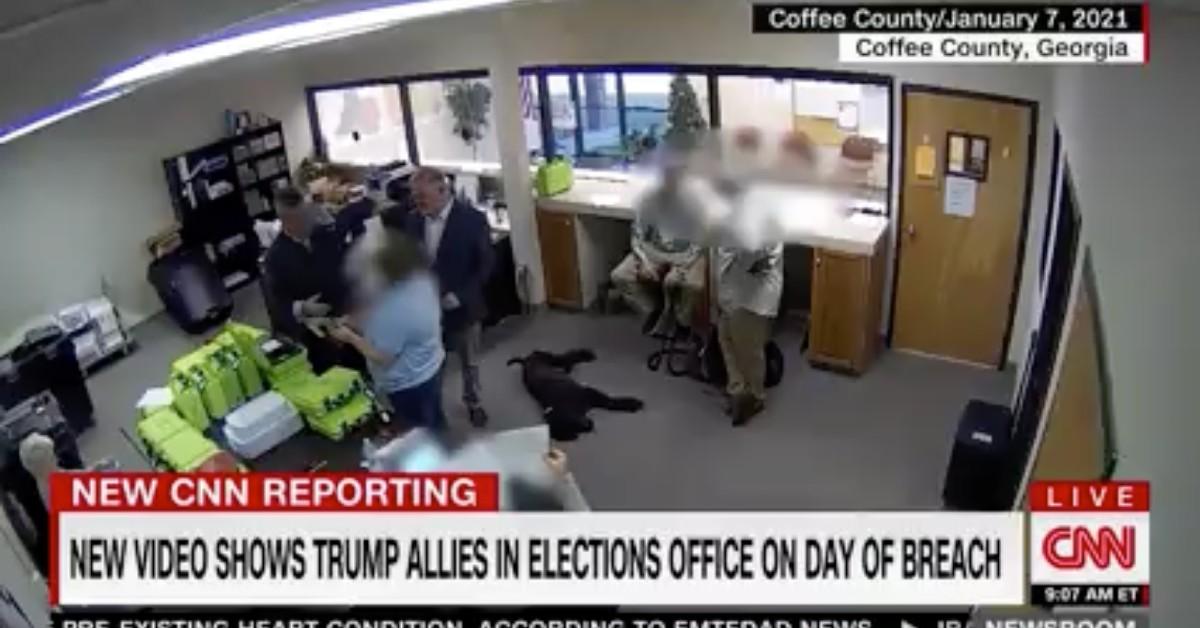 Newly released security footage shows contractors for ex-President Donald Trump copying voting data in a Georgia county elections office, RadarOnline.com has learned.
The shocking footage was recorded in Coffee County, Georgia on January 7, 2021 – just two months after the 2020 presidential election and just one day after the January 6 attack on the United States Capitol building.
Article continues below advertisement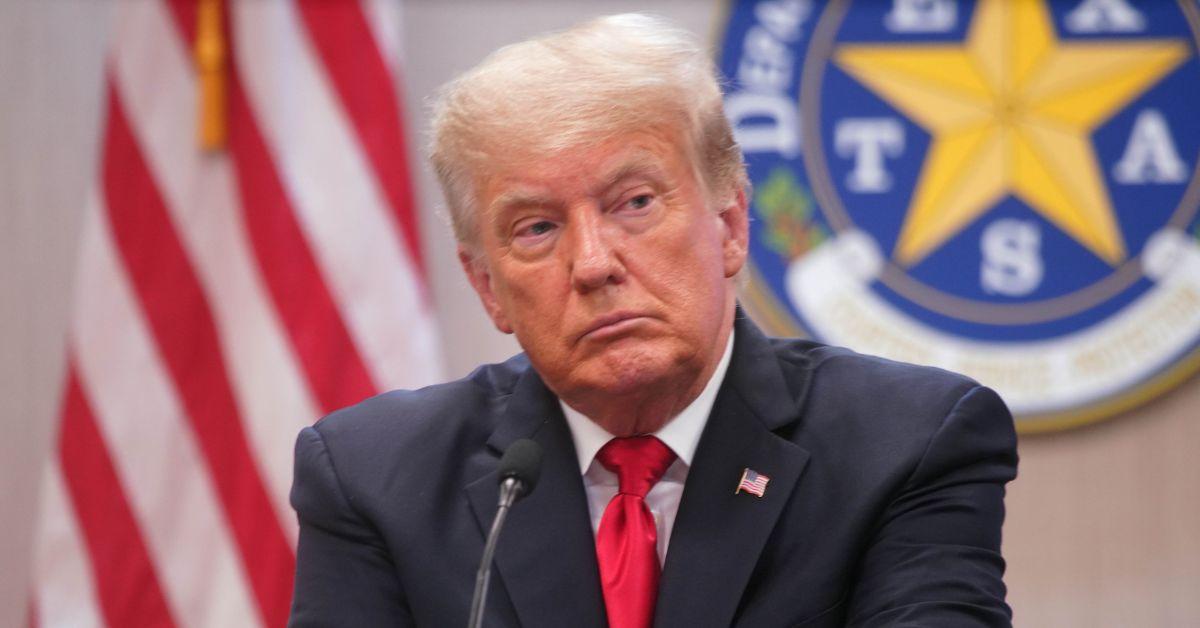 Even more shocking is the fact that the footage not only shows a forensics team working directly for allies of then-President Trump copying voting data, but the forensics team is also recorded handling poll pads that contained highly sensitive voter data and information.
Former Georgia GOP official Cathy Latham, a "fake elector" who is currently under investigation for falsely asserting Trump won the state of Georgia in the 2020 election, was also recorded interacting and accompanying the forensics teams in the Coffee County elections office for at least four hours.
The newly released footage of Latham in the elections office contradicts the former GOP official's prior sworn testimony in which she claimed she quickly stopped by the elections office building but did not step foot inside.
As RadarOnline.com previously reported, the release of the security footage from within the elections office building comes just two weeks after another security video was released showing Latham opening the office building door so the Trump contractors could enter.
Article continues below advertisement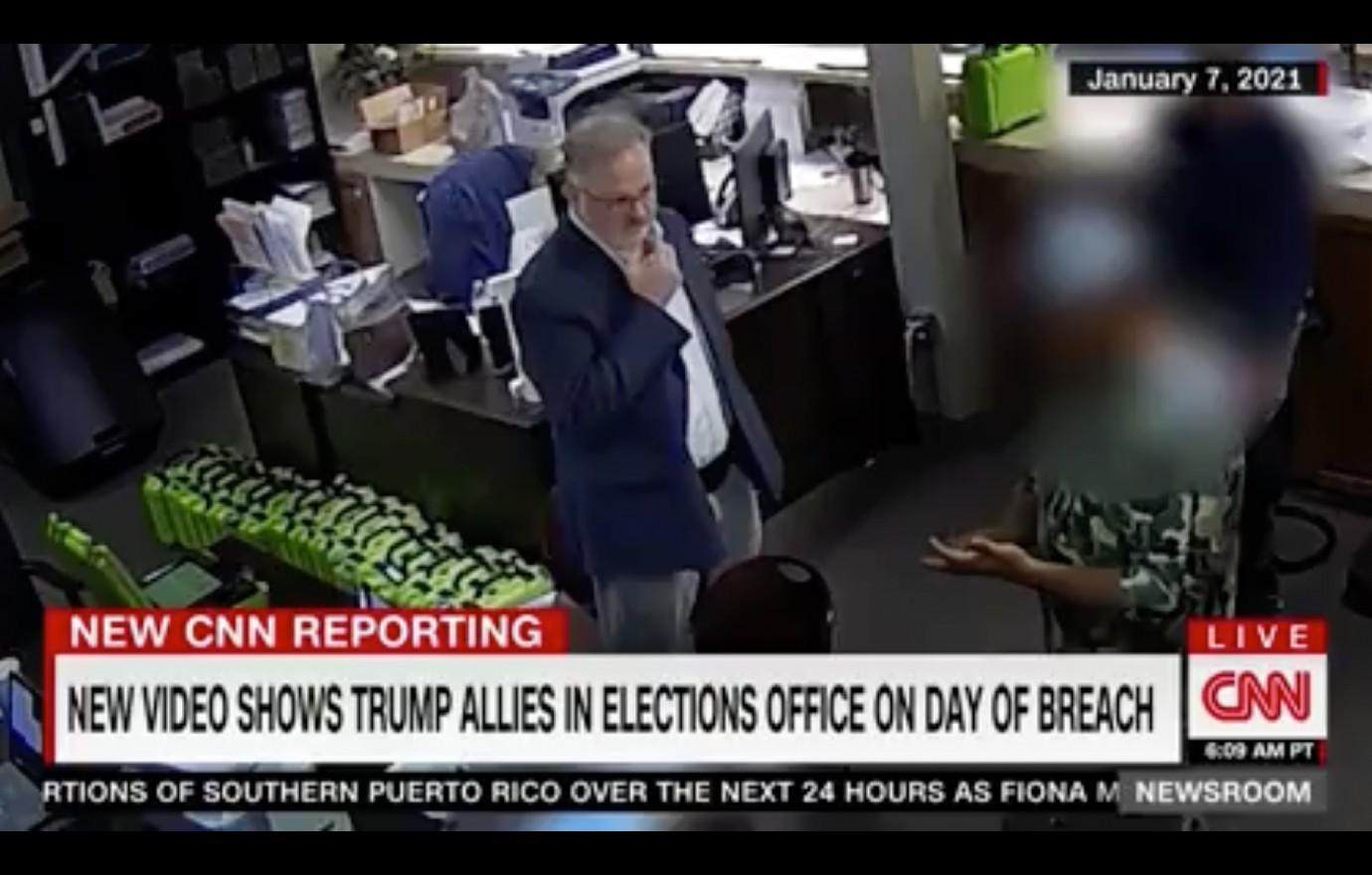 Besides Latham, two men featured in the security footage have since been identified as Scott Hall and Paul Maggio – members of a firm called SullivanStrickler believed to have been hired by Trump ally Sidney Powell.
"The video reveals that Cathy Latham had a more significant role with the SullivanStrickler team's work in Coffee County than she claimed," David Cross, the attorney representing election integrity groups suing Georgia over its voting systems, said at the time.
"We can see her escort the team into the office that morning, for example," Cross added.
Additionally, investigators directly from the office of Georgia Secretary of State Brad Raffensperger are also seen in the new security footage.
Raffensperger previously made headlines after it was revealed Trump called him and demanded he "find" 11,780 votes to help the then-president overturn his election loss to Joe Biden in the state.
Article continues below advertisement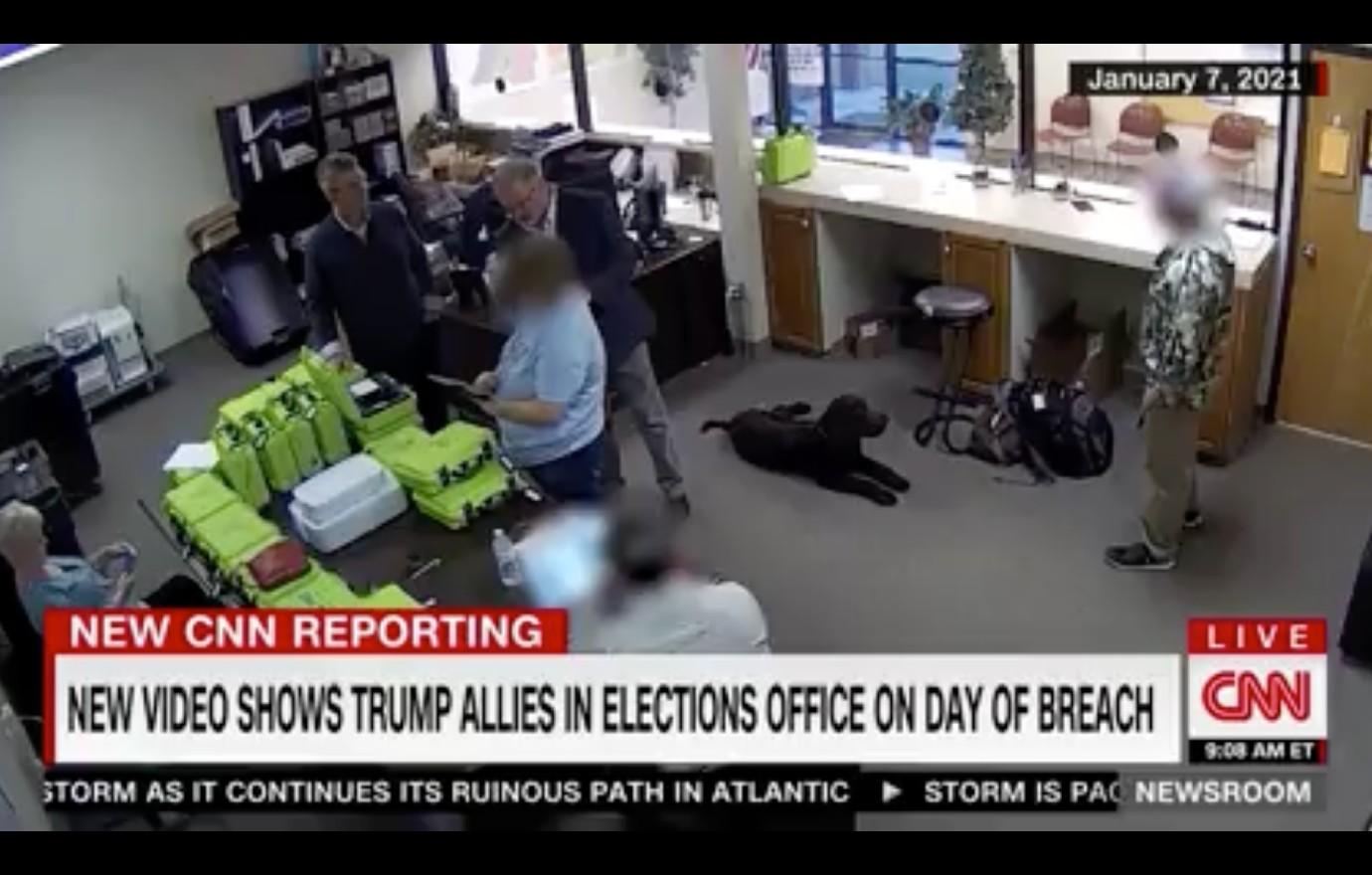 Georgia Secretary of State Raffensperger has since claimed he has "no idea" why members of his office may have been in the Coffee County elections office on January 7, 2021 alongside Latham, Hall and Maggio.
The release of this new security footage also comes as Fulton County District Attorney Fani Willis leads a Georgia grand jury investigation into Trump and his allies' suspected efforts to challenge – and potentially overturn – the 2020 presidential election.