Scottie Pippen's Six Other Kids Pay Tribute To Their Late Half-Brother, Antron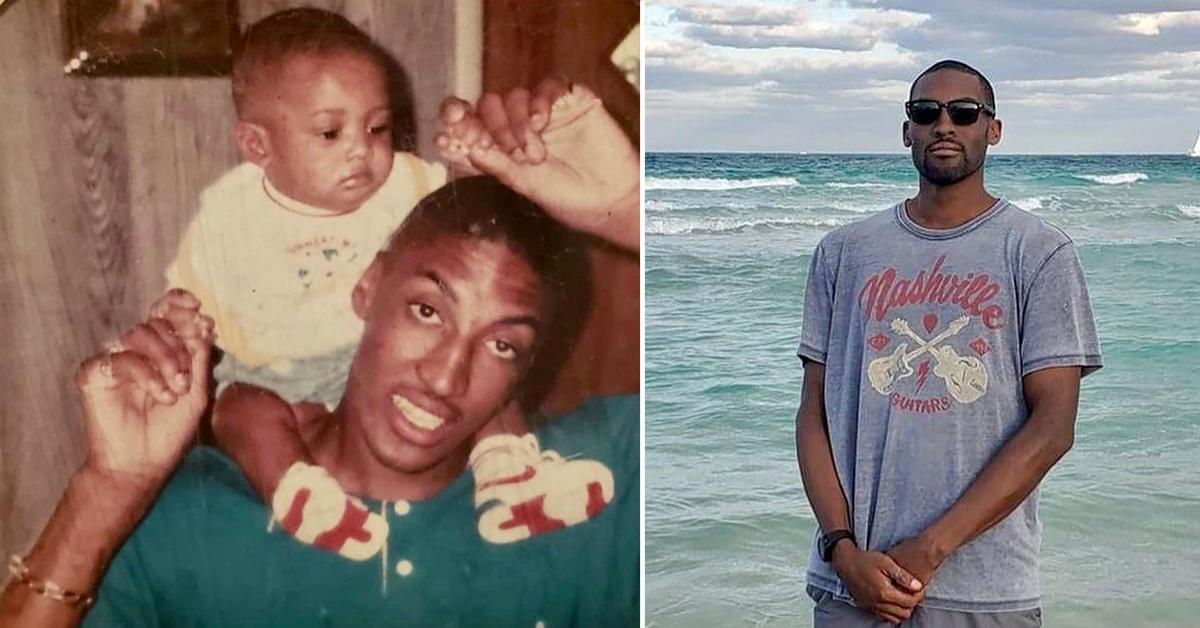 Scottie Pippen's six other children are paying tribute to their late half-brother, Antron Pippen, who passed away Sunday at the age of 33.
Article continues below advertisement
Though Antron did not share a mother with any of his half-siblings, it's clear he had an undeniable impact on the brood. Antron's mom is Scottie's first wife, Karen McCollum, who has not yet addressed her son's death.
Sierra Pippen – Scottie's 26-year-old daughter, who he shares with ex-girlfriend Yvette Deleone – grieved the family's loss online.
"Took a moment for me to compose this. I can't help but ask why you?" she captioned a series of photos and videos of the basketball player. "I'd like to hear you laugh again. I'm sad I can't call you anymore. The happiest and most humble of us all."
Honoring her spirituality, Sierra added, "Sometimes He wants the good ones too I guess. Father God watch over my big brother, You truly gained someone so special. Keep hooping up there boaaa. You'll never be forgotten and I'll make sure of that. I love you Antron🤞🏽💜gone too soon 😢."
Article continues below advertisement
The now-oldest of the bunch, Taylor Pippen – whose mother is Scottie's ex-girlfriend, Sonya Roby – reposted to her Instagram Story her father's initial announcement, in which he said he was "heartbroken" over the loss of his "firstborn son."
Taylor added the words "Rest In Peace," accompanied by a purple heart emoji. On the next slide, she shared a photo of her standing next to her big bro.
Article continues below advertisement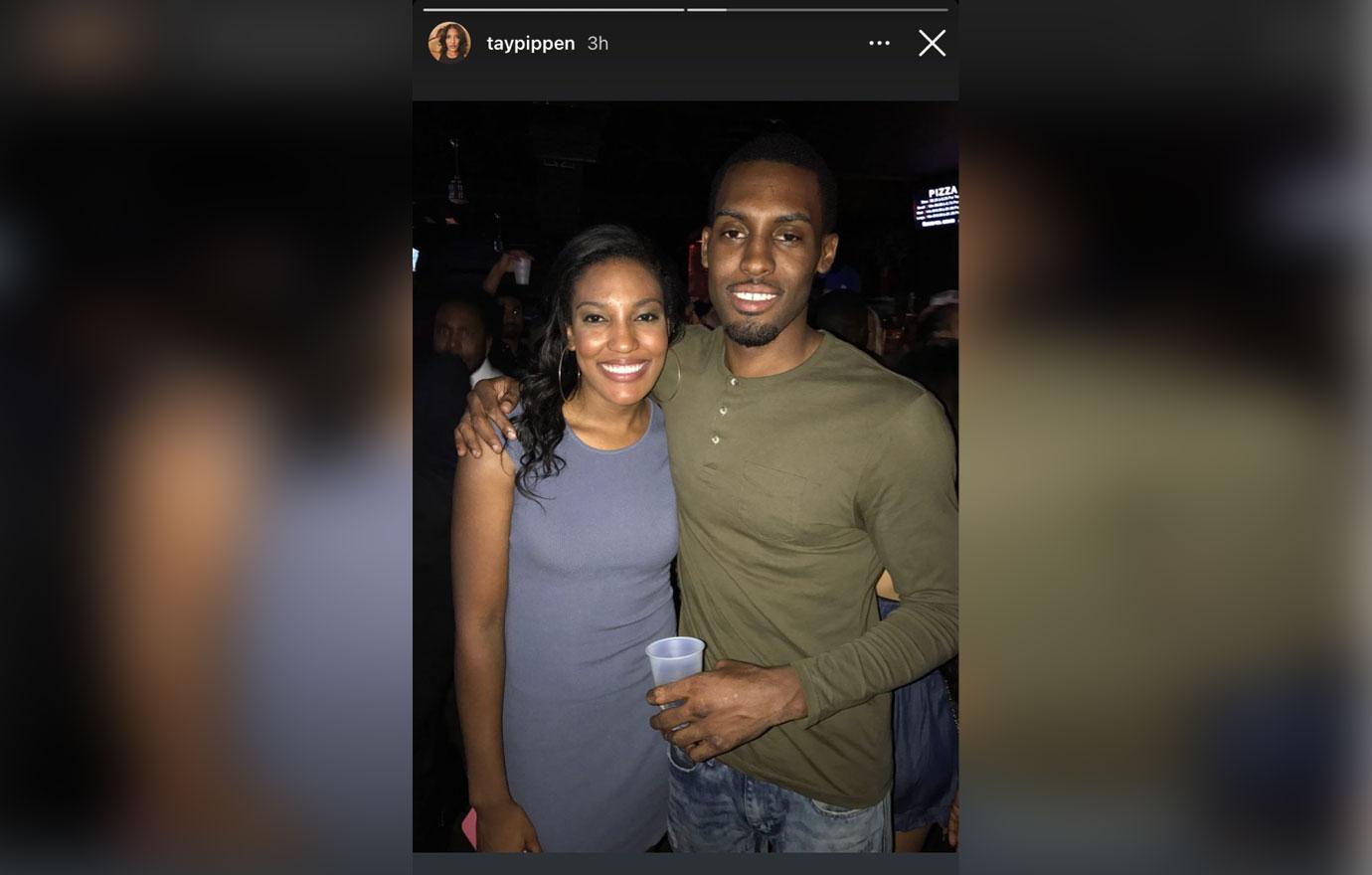 Though the retired NBA star did not reveal the cause of his oldest child's death, he did say Antron "suffered from chronic asthma" and that the two "shared a love for basketball."
Article continues below advertisement
As for Scotty Pippen Jr. – Scottie's oldest with estranged wife and Real Housewives of Miami star Larsa Pippen – the fellow basketball player also reposted his dad's photo series, adding his own family picture from when he and his biological brothers were tiny tots. "RIP BRO," he wrote alongside the image, adding a red heart and two praying hands emojis.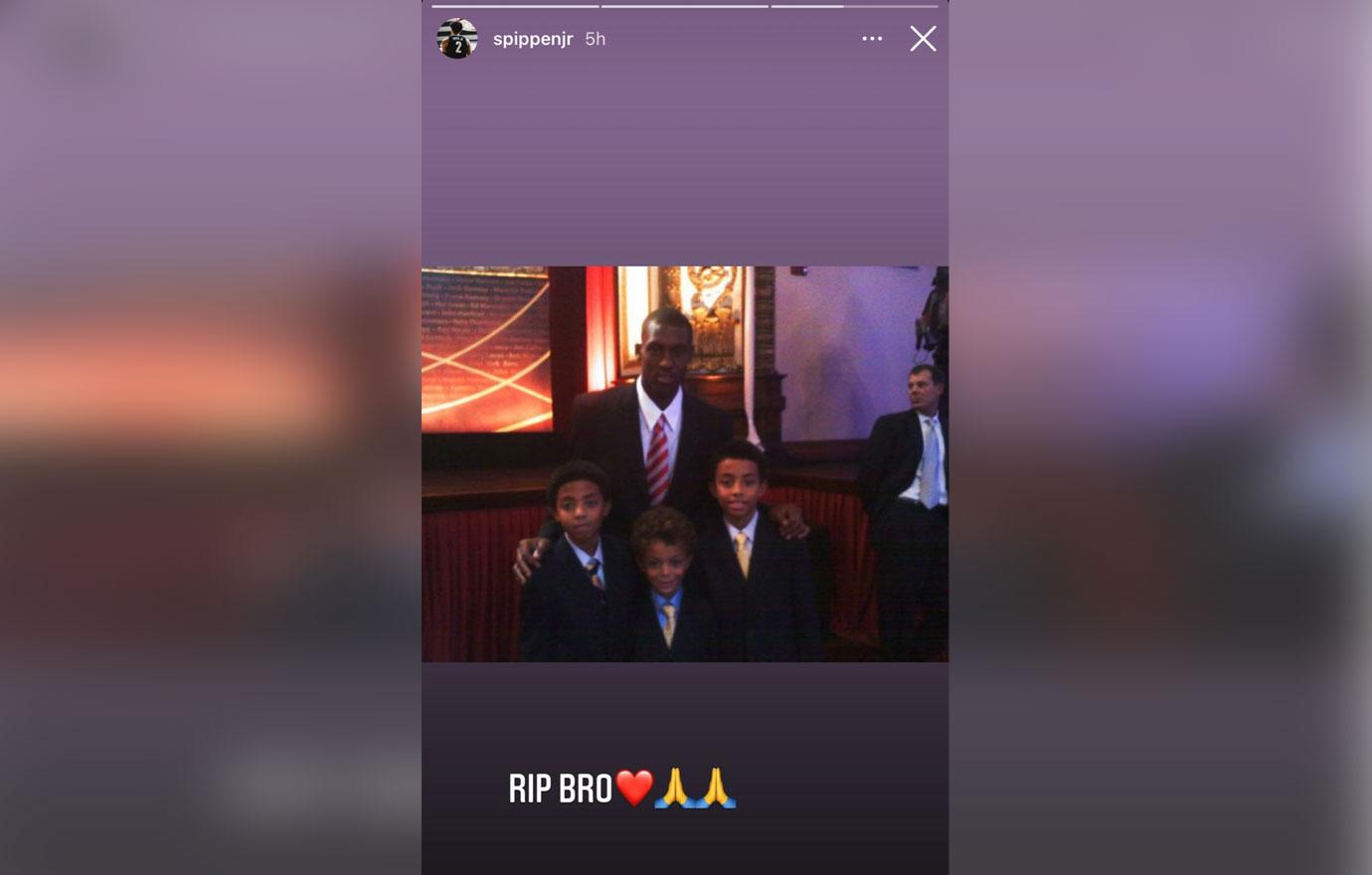 Article continues below advertisement
His 18-year-old bother, Preston Pippen, wrote over a black background, "tmrw not guaranteed. y'all stay safe out there," and added a broken heart emoji. On the next two slides, he shared his dad's post and the same family photo that Scotty Jr. had shared.
Justin Pippen, 16, and Sophia Pippen, 12, simply reposted their dad's announcement, dropping "RIP" and dove emojis, respectively.