Scott Disick Partying With 25-Year-Old Model Bella Banos In St. Barts Only Days Before Kardashian Christmas Eve Party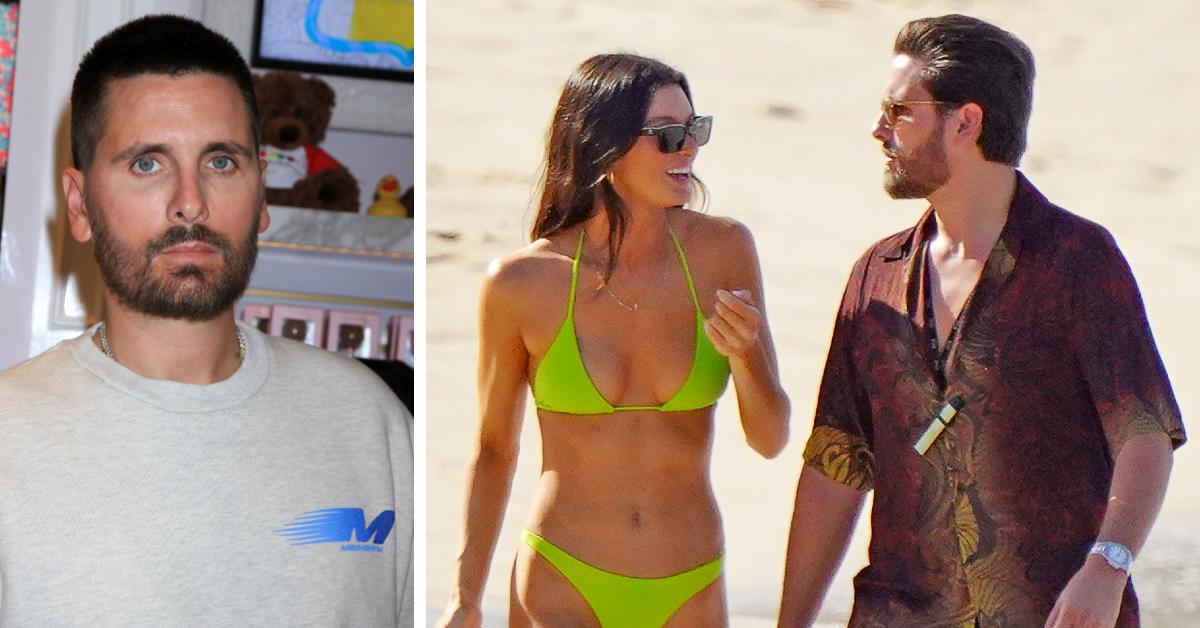 Scott Disick was seen partying and hanging by the beach in St. Barts with model Bella Banos, only three days before the annual Kardashian family Christmas Eve party that his ex, Kourtney Kardashian, and her new fiancé, Travis Barker, will be attending.
Article continues below advertisement
According to The Daily Mail, the 38-year-old father of three and the 25-year-old brunette beauty were spotted relaxing and talking on the beach of the Caribbean island on Tuesday. Pictures of the two together on the beach show Scott in a buttoned-up shirt and bathing suit, while Bella was seen showing off her fit body in a neon bikini.
Article continues below advertisement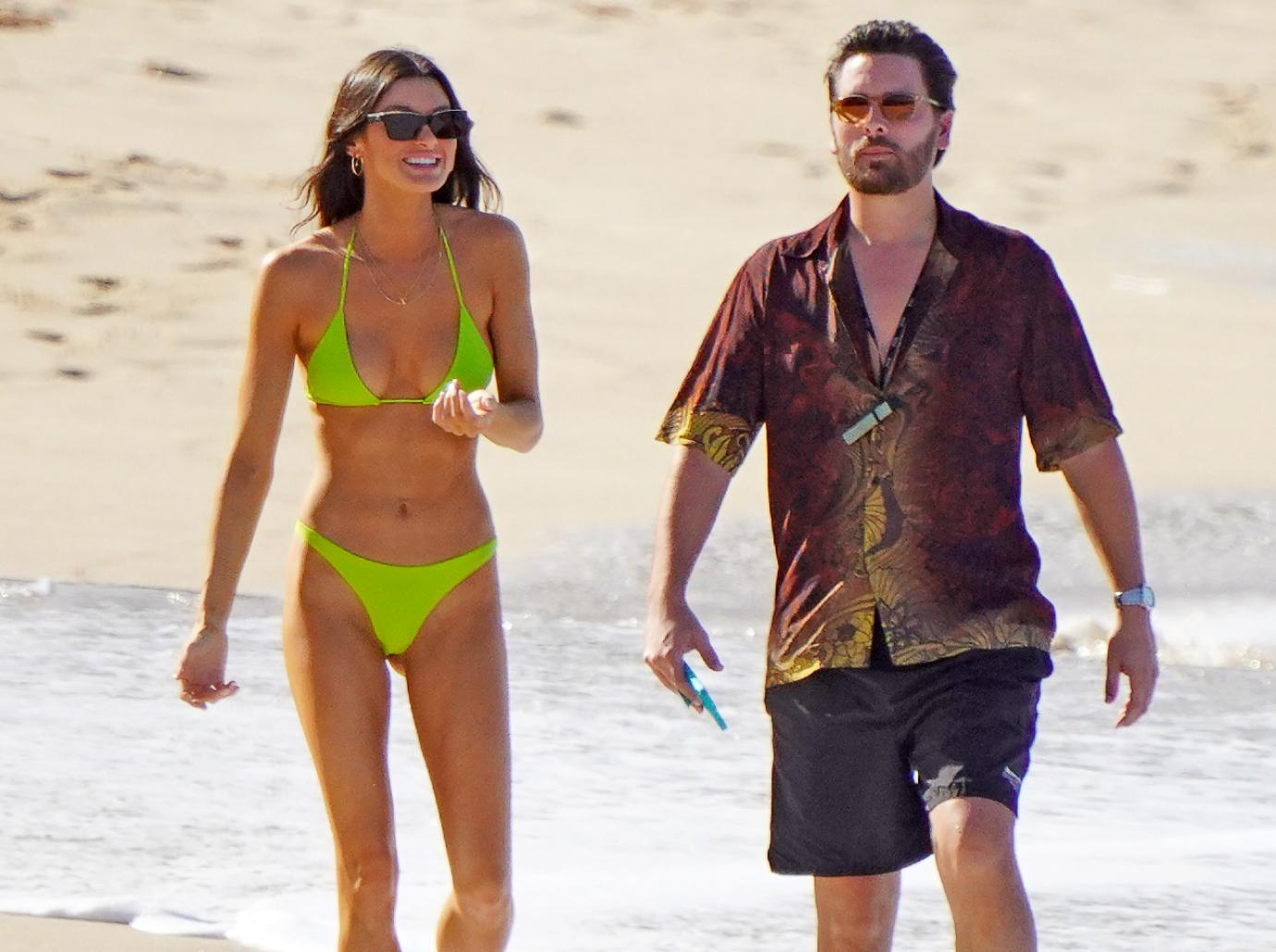 Bella is the same woman that Scott snuck into his hotel room during a Kardashian family vacation in February 2017 – an incident that not surprisingly ended up turning into a heated and dramatic confrontation between the New York socialite and the Kardashian clan in an episode of Keeping Up with the Kardashians later that same year.
Article continues below advertisement
During the episode, which eventually aired that May, Scott joined Kim, Khloe, Kourtney and Kris Jenner for an outdoor dinner, where the four confronted him about the uninvited guest. They ultimately threw their waters at him before storming off, but not until after Khloe told him: "Don't f--k with us."
It was allegedly this incident in particular that was the final straw for Kourtney, because soon after, she told her sisters: "This is the final door closed. We're done after 10 years of nonsense."
Article continues below advertisement
A few months later, Bella revealed she was in fact the uninvited woman in question during a magazine interview. She also reportedly claimed that Scott loved her and sometimes called her his girl.
Scott and Bella's trip to St. Barts is the first time the two have been together in over a year. The last time they were seen together was in the fall of 2020 while out to dinner at a restaurant in Malibu.
Article continues below advertisement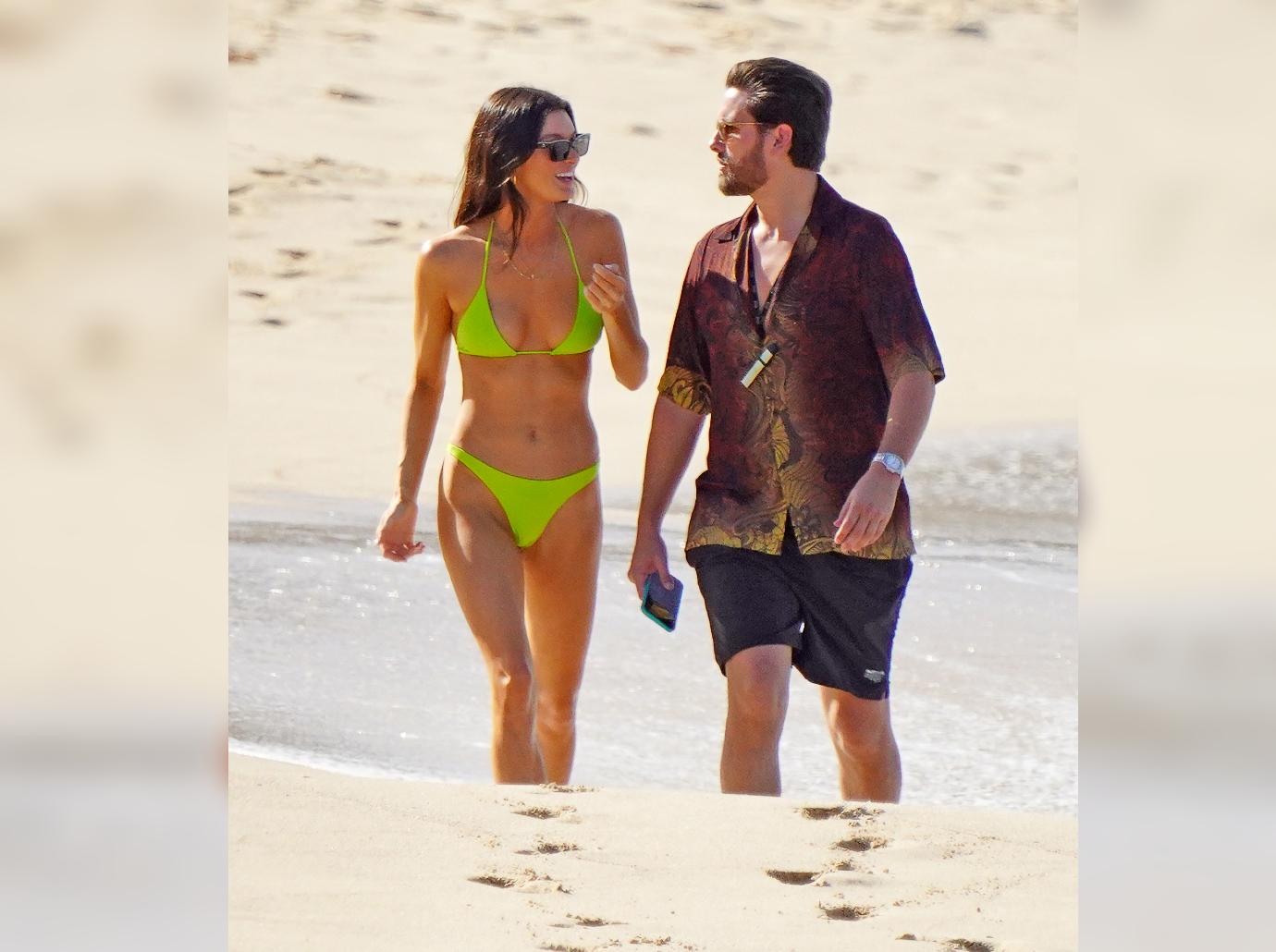 Their trip this week also comes only a few days before the Kardashian Christmas Eve family party, which is most likely why Scott decided to spend some time in the Caribbean – after all, it would be surprising if Scott was there along with his ex and her new fiancé.
Article continues below advertisement
It sounds like everyone except Scott will be at the Kardashians' this holiday.