Scott Disick Caught Poolside With Kim's Former BFF Larsa Pippen On Heels of Ex-Sofia Richie's Engagement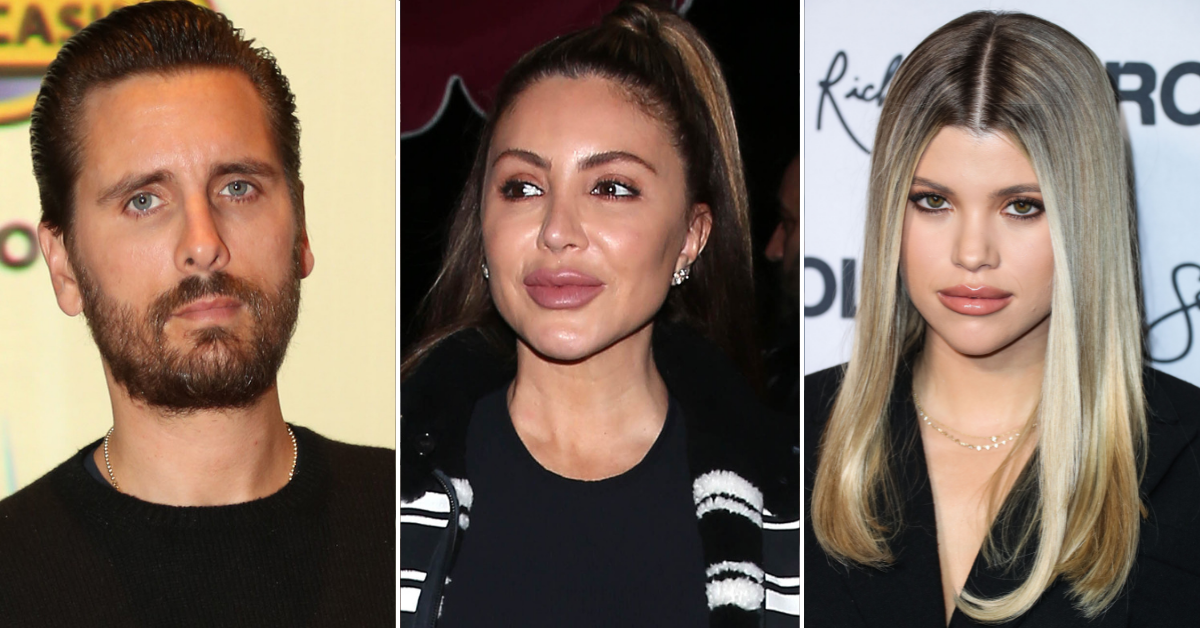 Of all the pools in the world...
Scott Disick was caught relaxing poolside with Kim Kardashian's former BFF Larsa Pippen in Miami, Florida, on the heels of his ex-girlfriend Sofia Richie's recent engagement announcement.
Article continues below advertisement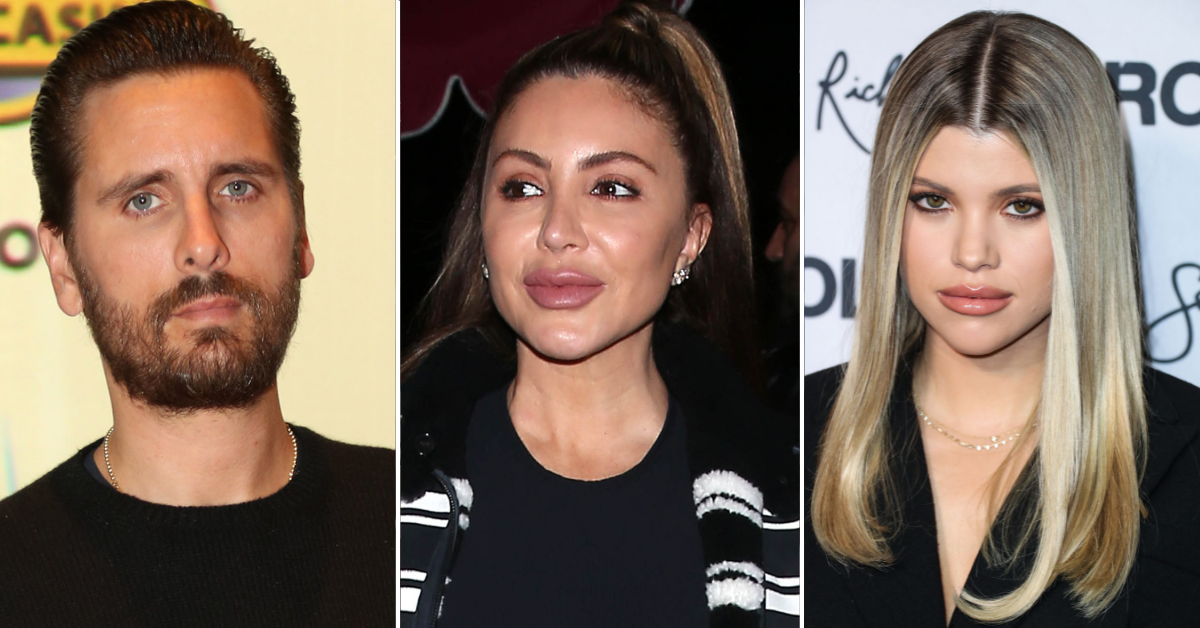 It's not the first time they've been spotted together, leaving several fans with question marks about their relationship status. The absence of Scott's most recent flame Rebecca Donaldson makes their meet-up all the more curious.
Larsa and Scott were seen in photos obtained by Daily Mail at the Setai Hotel for their friend David Einhorn's birthday. A source at the hotel claims the RHOM star stuck by the former Keeping Up With The Kardashians personality for three hours, only leaving Scott's side to go to the restroom.
Article continues below advertisement
Larsa wore an all-black outfit while lying next to Scott by the pool. He sported an unbuttoned dark blue shirt and matching shorts.
The former RHOM star has had a turbulent history with the Kardashian crew ever since her well-documented fallout with Kim back in 2020. She claims she's over their spat and just wants to move on… with Scott by her side, apparently.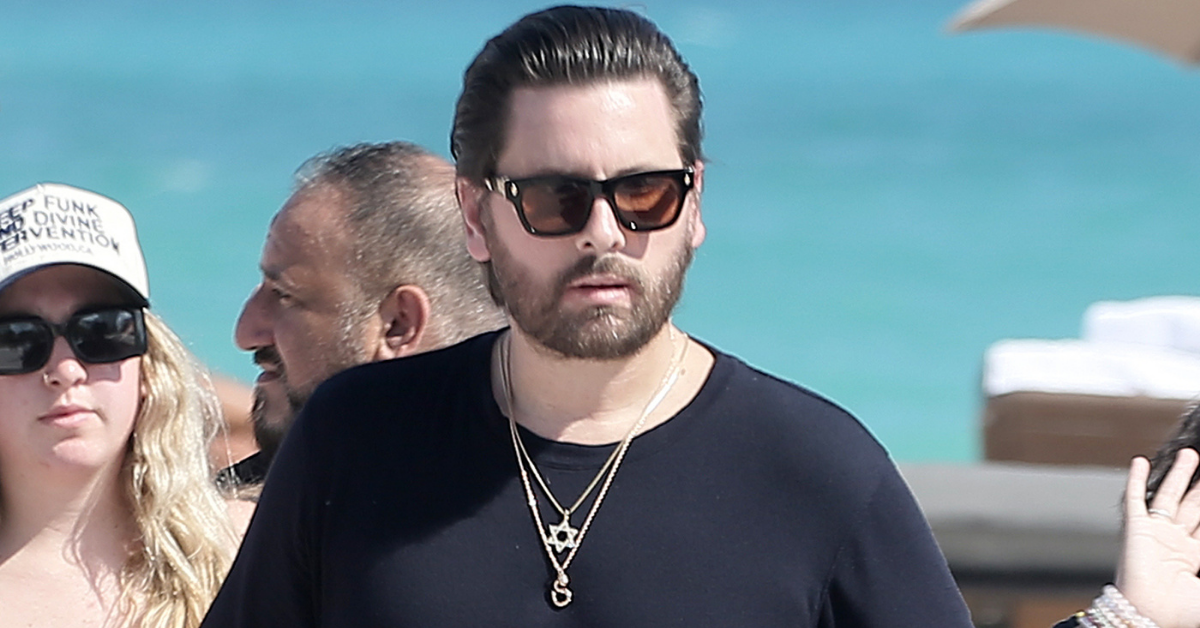 Article continues below advertisement
Larsa stirred the pot when she claimed Kanye "brainwashed" Kim and her family to rally against her. At the time, she said she didn't understand what caused the rift between them.
The jewelry designer appeared on the Hollywood Raw podcast where she said, "[Kanye] has literally brainwashed the whole family into thinking... I don't even know what."
"He talks so much about me being this and that and this and that," she continued. "I just feel like Kanye was in a place where he really didn't trust anyone with Kim."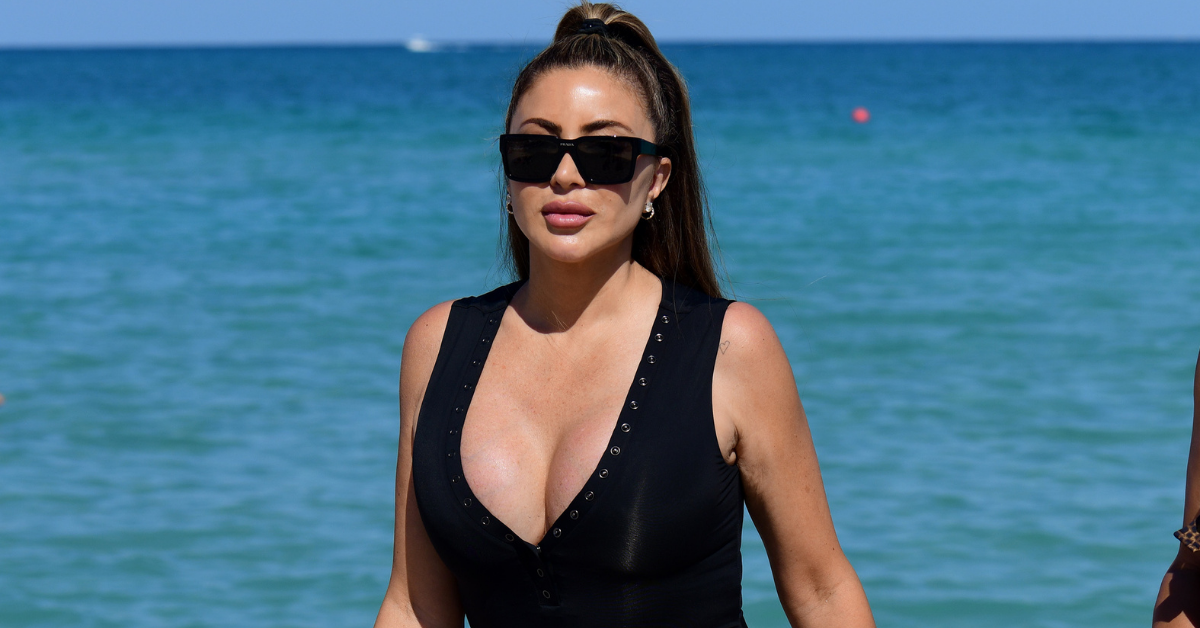 Scott has had his own drama with the Kardashian-Jenner family after spending some time with Kylie's doppelgänger earlier this year. Kourtney has happily moved on from her ex with Blink-182's Travis Barker. The duo just tied the knot in front of Elvis in Vegas.
Now, with Sofia getting engaged to Elliot Grainge, Scott can devote all of his attention to Larsa... we mean, Rebecca!