Not Very Nice! Sacha Baron Cohen Claims He Was Almost Shot While Filming Borat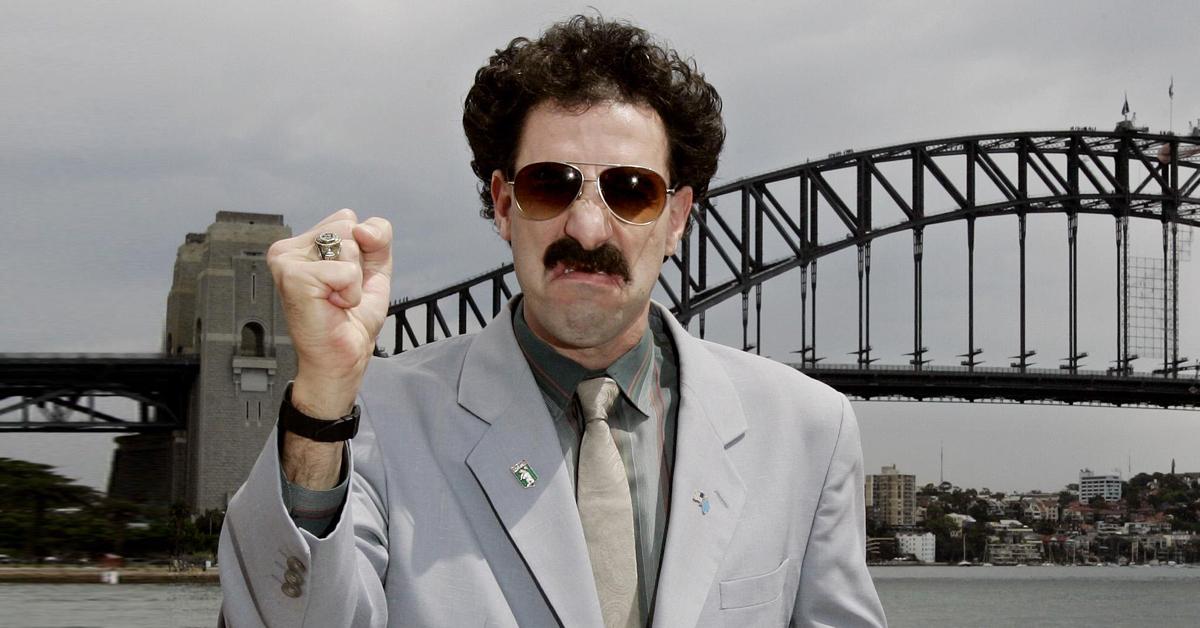 An angry Rudy Giluiana was the least of Sacha Baron Cohen's problems while filming Borat Subsequent Moviefilm. In a new interview, the comedian claims that he was seconds away from being shot by an angry festival organizer while filming.
Article continues below advertisement
The actor, writer, and producer, 49, explains in an interview with Terry Gross on NPR's Fresh Air that this all happened back in June when took the stage at the March for our Rights 3 rally in Washington as his character, Khazak journalist Borat Sagdiyev. 
Article continues below advertisement
On that day, members of the Black Lives Matter movement were also in attendance as part of an effort to monitor their opponents. Baron Cohen told Gross that it was those individuals who exposed him, when they posted Borat's performance to social media. The videos started to go viral immediately, and his cover was blown.
Article continues below advertisement
The crowd and festival staff managed to figure things out before Baron Cohen had even left the stage. Video shows that one organizer was particularly incensed as he chased after Baron Cohen armed with a gun. That man seemed ready to retaliate, Baron Cohen told Gross in the interview. 
Kim's Pain: Ex-Bodyguard Lawsuit Drags On 3 Years After Paris Robbery
The organizers tried to storm the stage to cut the actor's microphone, but he was able however to hold them off and locate his his security guard, who rushed the actor into a van. Baron Cohen then had to hold the van door shut while the mob rushed the vehicle. 
"Just a few more seconds and it would have been a different story," says Baron Cohen. Luckily, he revealed, he had worn a bulletproof vest on that day. Similar safety measures were also put in place for when the film's breakout star Maria Bakalova sat down to speak with Rudy Giuliani. In that instance, the actress had a security guard waiting behind one of the doors, and she was instructed to walk or run towards the door if she felt unsafe at any time.