Rudy Giuliani Sued By Ex-Wife Over 'Unpaid' $262k Divorce Settlement, Demands He Cough It Up Or Go To Prison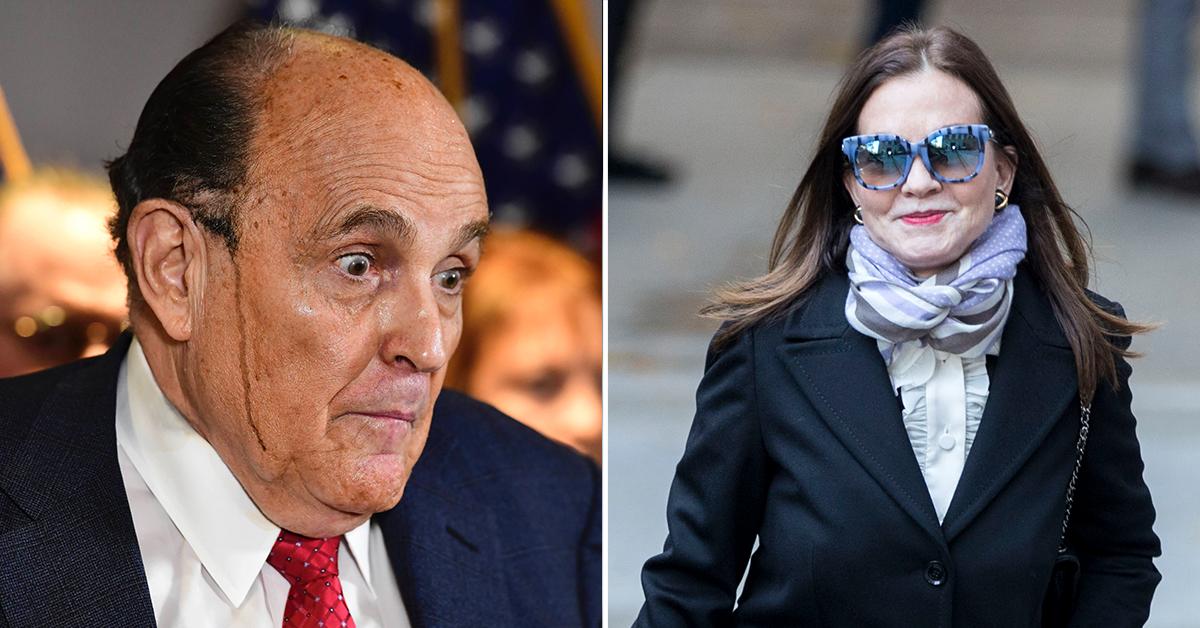 Donald Trump's personal attorney can add another legal woe to his list. RadarOnline.com has learned Rudy Giuliani's ex-wife is suing him, claiming he has been withholding $262k related to their divorce settlement.
In Judith Giuliani's court filing, she made it clear — she wants him to pay up or go to prison.
Article continues below advertisement
Judith alleged Giuliani is in contempt of court for reportedly withholding more than a quarter of a million dollars she said is owed to her as part of their settlement.
According to Page Six, the money would allegedly cover issues like their Palm Beach, Florida home, a housekeeper, and private club fees.
In Judith's sworn affidavit filed in the Supreme Court of the State of New York on Tuesday, Giuliani's ex accused the former NYC mayor of owing her $140,000 on the Florida property.
The house has been sitting on the market since 2019 and hasn't sold.
Article continues below advertisement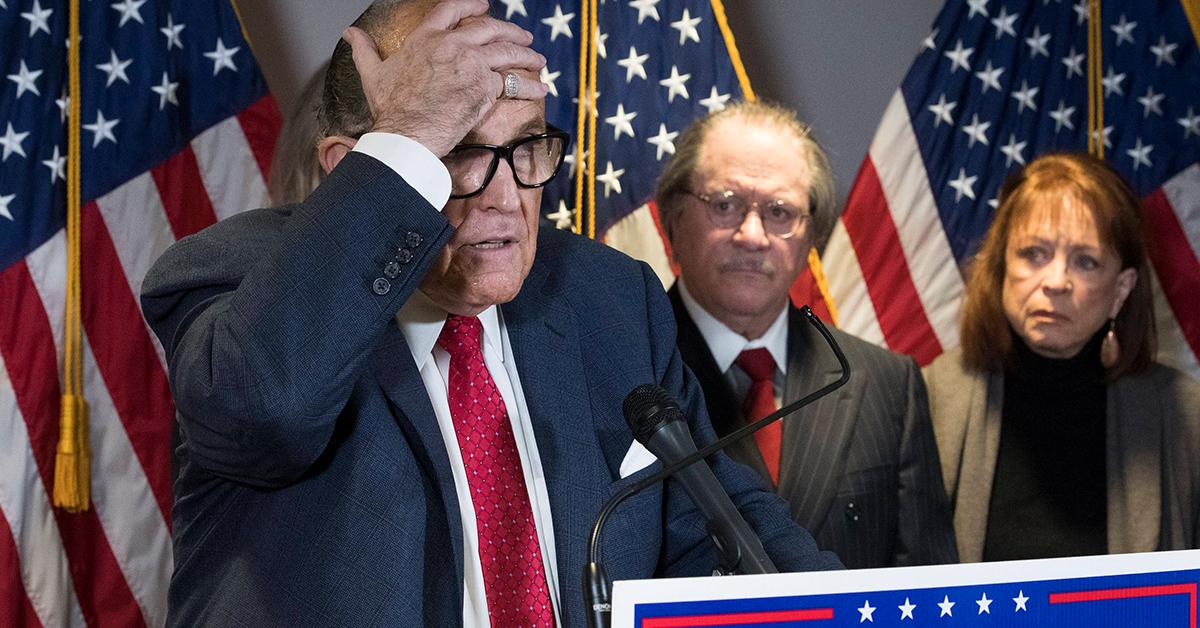 Judith alleged that Giuliani "is required to pay me $200,000 regardless of whether or not the property has been sold" and has reportedly failed to hold up his end of the bargain. She said she's only received $60,000 from her ex-husband for the property.
That's just the tip of the iceberg, according to her.
Article continues below advertisement
The exes belong to the same country club and allegedly agreed to be responsible for their fees. In the documents, Judith said Giuliani not only didn't "pay his half of the annual club membership dues," she was forced to cough up $70k on his behalf.
"I had no choice but to pay his share of the dues … in order to remain in good standing with the clubs," she claimed. Judith is asking for the money back from her ex.
She also accused him of giving her a bounced check for $10k last year, alleging the money was supposed to help her pay for employees, like a housekeeper.
Article continues below advertisement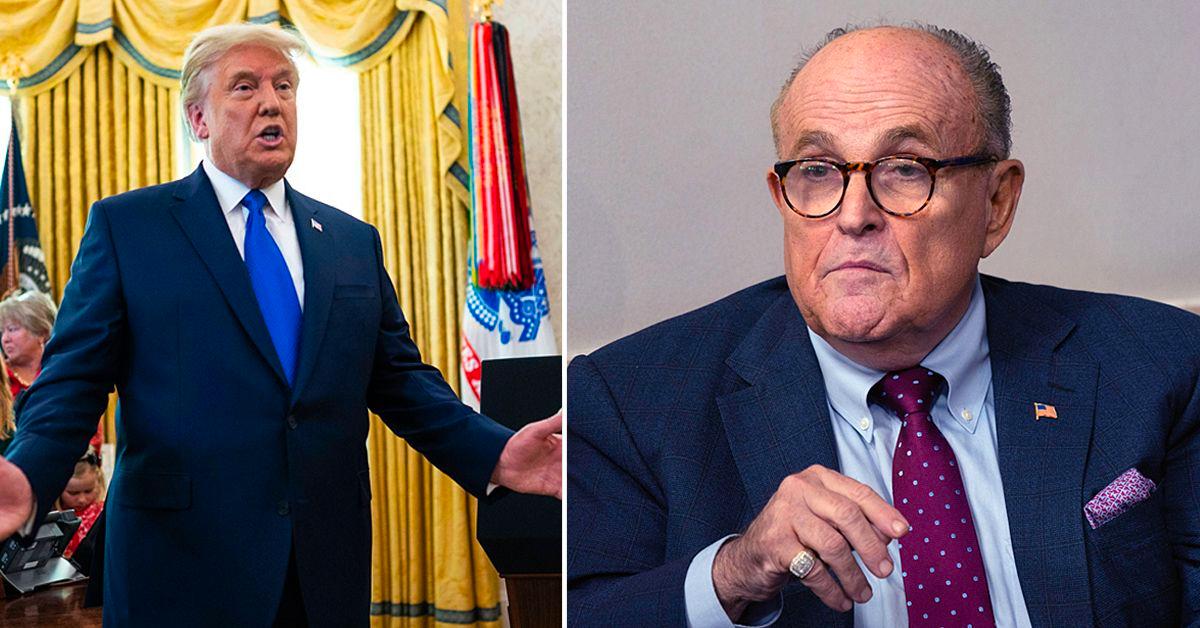 Judith alleged Giuliani "has made inconsistent and sporadic payments to me, including a $10,000 check in June 2021 that was returned due to insufficient funds."
Despite the alleged bounced check, Giuliani's ex-wife said he's more than capable of paying her the money.
Article continues below advertisement
"He owns multiple properties in New York City and Palm Beach [and it seems] he has significant earnings from his media-related contracts and deals."
Judith wants the money plus interest "immediately," or she wants her ex locked up.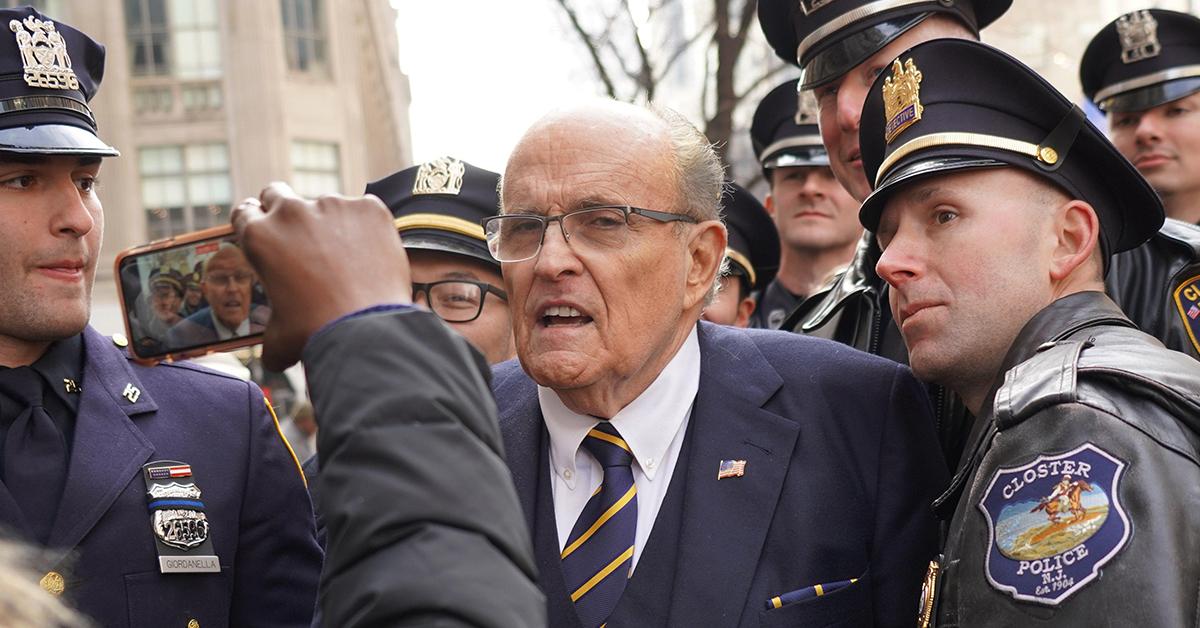 Article continues below advertisement
"Your failure to appear in court may result in immediate arrest or imprisonment for contempt of court," her filing reads.
Judith's lawyer Dror Bikel said his client has been more than lenient.
"She was involved in a protracted, high conflict divorce with Rudy. Judith was the one who initiated the settlement. She reached out to him without the lawyers and they met privately … Judith wanted to do it on her own. She met with Rudy, he wrote the terms on a napkin. Later, the next day, they were in court settling," he told Page Six.
Article continues below advertisement
Judith filed for divorce in April 2018 after 15 years of marriage. Trump was even dragged into their high-profile divorce.
Judith and Giuliani settled in December 2019, putting an end to their bitter $30 million divorce battle.
Her lawsuit against Giuliani isn't the only legal issue he's facing.
As RadarOnline.com reported, his law license was suspended last year after the Bar Association "sustained its burden of proving that respondent [Giuliani] made knowing false and misleading factual statements to support his claim that the presidential election was stolen from his client [Donald Trump]."
This came after the FBI raided his home as part of a criminal probe into his alleged dealings with Ukraine.