Rudy Giuliani Says Feds Are 'Trying To Frame Him' After Raid On NYC Apartment, Claims It's a Donald Trump Witch-Hunt
Rudy Giuliani is coming out swinging against federal agents who he claims are "trying to frame him" in a Donald Trump witch-hunt.
Article continues below advertisement
Trump's former personal attorney sat down with Fox News and laid into the criminal probe against him. As Radar reported, feds swarmed the 76-year-old's Upper East Side apartment last month and allegedly seized his electronic devices.
The raid came in response to part of an alleged criminal probe into Giuliani's dealings with Ukraine. The feds are looking into whether the former New York mayor illegally lobbied Trump on behalf of oligarchs and officials in Ukraine, reports The Times, who cited three sources with direct knowledge on the matter.
Article continues below advertisement
Now, Giuliani is fighting back.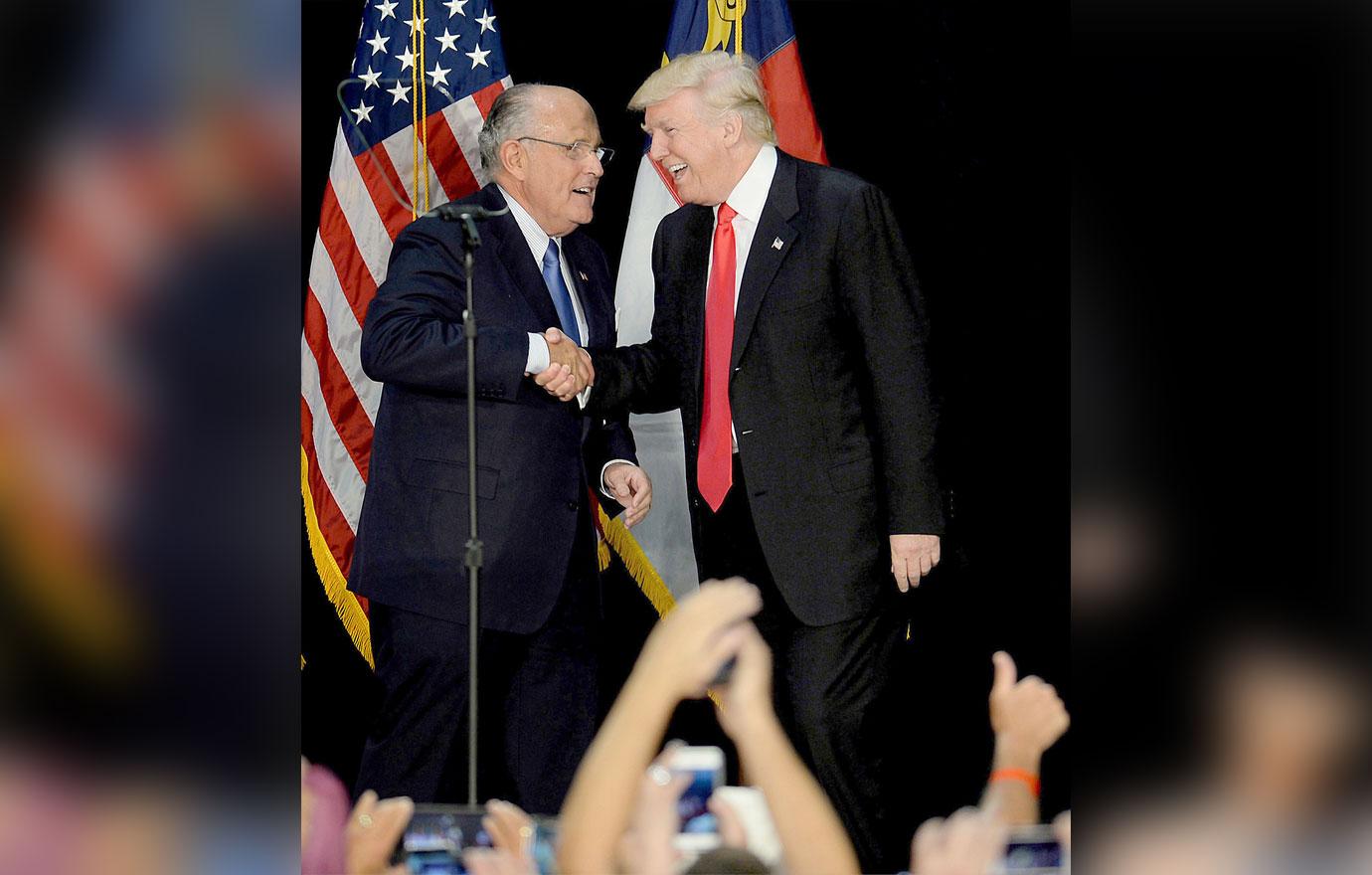 Article continues below advertisement
"They are trying to frame me," he told Fox News. "They are trying to find something they can make into a crime, some technical violation, some mistake I made."
Giuliani also said the raid was "out of control" before reliving the moment feds rushed his luxury apartment.
"At about 6 AM, there was a banging on my door - a very loud banging, and outside there was a group of an endless number of FBI agents," he said about the April 28 incident.
Giuliani then alleged he was being targeted because of his relationship with the former president and insinuated it's a witch-hunt.
Article continues below advertisement
"The only lawyers they raid are lawyers for Donald Trump. I can't think of another lawyer that has been raided other than lawyers for Trump," he told Fox News. "Trump is in a special category because he doesn't have constitutional rights."
Giuliani did talk about the search warrant.
"They showed me a warrant that sought the electronics in my apartment and purported to be about an alleged violation of the Foreign Agents Registration Act, FARA, for failure to file as a foreign agent on behalf of an unnamed Ukrainian official," something he claims he "never did."
"I know the criminal law and I do not violate it," the ex-mayor insisted. "My contracts have clauses that I will not act as a foreign agent, and I wanted to show these things to the government so that they would stop their consistent illegal leaking of an investigation."