Relentless Rose McGowan Boasts About Her Anti-Oprah Winfrey Rant After Fans Call Her Out For 'Throwing Stones'
Article continues below advertisement
After unprecedentedly putting the 67-year-old media personality on blast several days ago, the 47-year-old actress took to Twitter to fire back at critics who feel she should worry about her "own toxic s--t" instead of "throwing stones."
"You think I throw stones? No b---h, I drop bombs," the Charmed alum replied to one dissenter in particular who wondered whether she ever "shut tf up."
Article continues below advertisement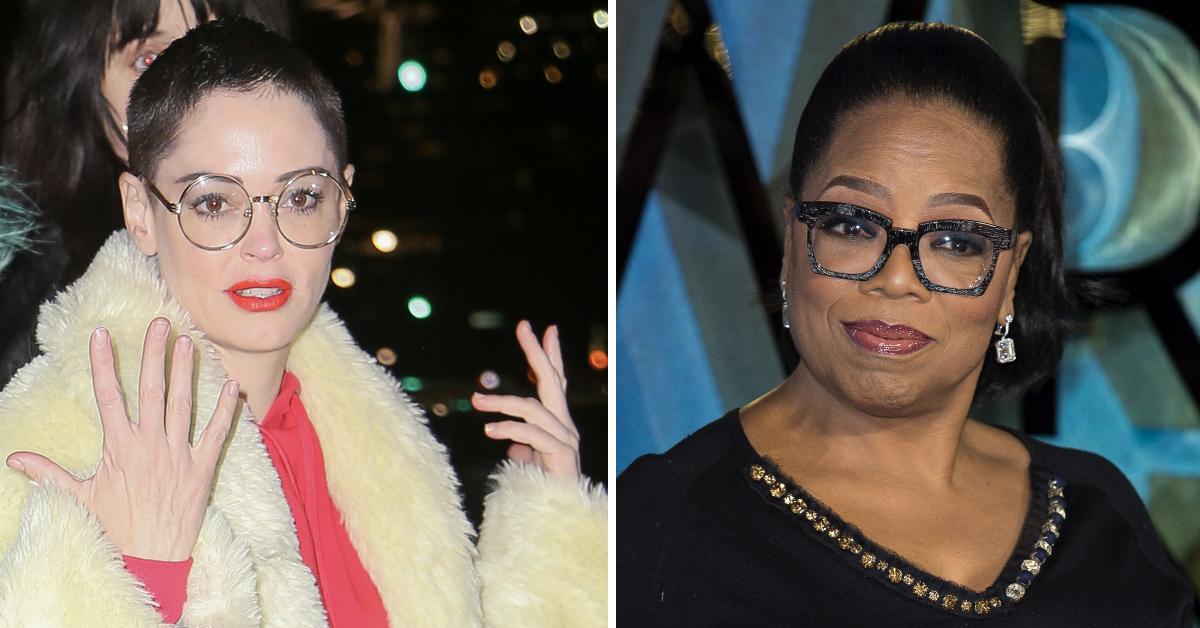 On Sunday, McGowan decided to make Winfrey her next enemy, posting and pinning a rather scathing message to the top of her Twitter page.
For context, they are both survivors of sexual assault.
Article continues below advertisement
McGowan accused Winfrey of being fake, being friends with exiled movie producer Harvey Weinstein and "destroying" disgraced music producer Russell Simmons' alleged victims.
The vile message was accompanied by an undated photo of a younger-looking Oprah kissing a younger-looking Harvey on the cheek at what appeared to be some sort of event or awards show.
"I am glad more are seeing the ugly truth of @Oprah," Rose tweeted, tagging the best-selling author and former talk show host. "I wish she were real, but she isn't."
"From being pals with Weinstein to abandoning & destroying Russell Simmon's [sic] victims, she is about supporting a sick power structure for personal gain," she continued. "She is as fake as they come."
Article continues below advertisement
McGowan went on to add, "#lizard," which – according to the internet – is "a metaphor for bad leadership and a culture of followership that doesn't feel capable of calling out."
Weinstein – whose lengthy list of alleged sexual assaults dates back to the 1970s – was the catalyst for the far-reaching #MeToo movement, which began in October of 2017 and has since helped hold abusers of power across all industries accountable for sexual harassment and misconduct.
McGowan was one of the first alleged victims to publicly come forward with claims against Weinstein, who was found guilty of two felonies last February and will likely spend the rest of his life behind bars.
Aside from the seemingly years-old image of Harvey and Oprah, it is unclear what kind of relationship – if any – they had or have.
Article continues below advertisement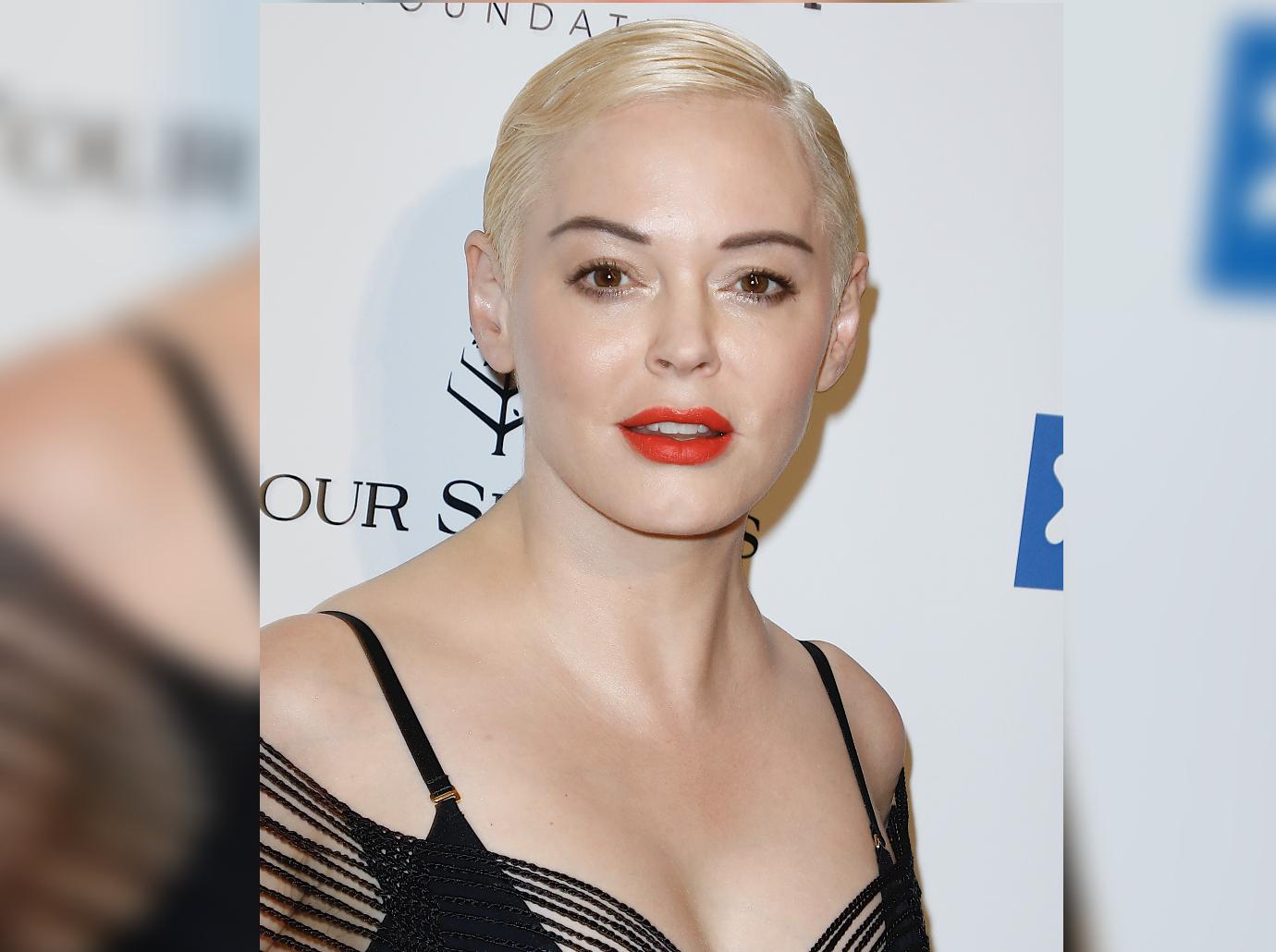 Meanwhile, Simmons' reputation is almost identical to that of Weinstein; the ex-husband of Baby Phat designer Kimora Lee Simmons has been accused of rape and sexual misconduct by 20 different women.
Winfrey's ties to Simmons are a little more clear, though they still don't seem to merit the messaging put out by McGowan.
Article continues below advertisement
Last year, Oprah was set to executive produce a documentary about Russell's alleged sexual misconduct; however, she ended up backing out of the project because she said she and the film's directors could not agree upon how to tell the women's stories.
Article continues below advertisement
"I have decided that I will no longer be executive producer on the untitled Kirby Dick and Amy Ziering documentary, and it will not air on Apple TV+," Winfrey said in a statement in January 2020.
"I want it to be known that I unequivocally believe and support the women," she added at the time. "Their stories deserve to be told and heard. In my opinion, there is more work to be done on the film to illuminate the full scope of what the victims endured, and it has become clear that the filmmakers and I are not aligned in that creative vision."