Millionaire Robert Durst Found Guilty Of Killing His Best Friend Susan Berman
Robert Durst, a millionaire accused of murdering his best friend Susan Berman more than 20 years ago, has been found guilty of the first-degree murder.
The Manhattan heir allegedly shot his friend in the back of her head to allegedly stop her from telling the police about the death of his wife, Kathie Durst.
Article continues below advertisement
A Los Angeles County jury of nine women and three men spent over seven hours discussing the case Friday after a five-month trial that included 11- week presentation from prosecutors and 15 days of testimony from Durst himself.
The 78-year-old killer was not in the courtroom when the verdict was read after he reportedly had been exposed to someone who had tested positive for COVID-19. Robert initially pleaded not guilty to the charge.
The trial began in March last year and was put on a halt due to the pandemic. It resumed in May after the 14-month-delay.
Article continues below advertisement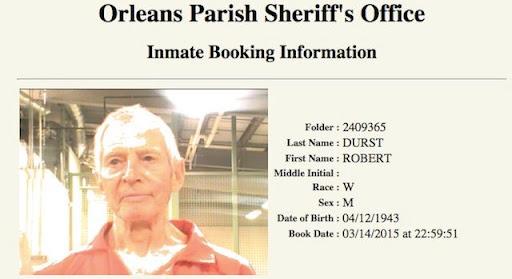 Robert, however, has never been charged in the disappearance of his wife Kathie, who was never found and declared dead.
Article continues below advertisement
The L.A. prosecutors spent weeks trying to convince the jury that Robert also killed his wife to prove the theory of why he shot Berman.
His longtime friend was found dead on Dec. 24 with blood pooling around her head in her Benedict Canyon home. Jurors supported the allegation that he killed Berman because she was a witness and used a gun in the execution.
Consequently, Durst will face life in prison without the possibility of parole, and a sentencing hearing will be set for Oct.18.
Article continues below advertisement
Although according to Robert's testimony, he flew to California in 2000 to spend time with Berman, who he met at UCLA in the 1960s. He claimed to have let himself into her Benedict Canyon home with a spare key.
"I did a double-take. I saw Susan lying on the floor," he testified. "I shouted, Susan! a couple of times, then I quickly ran to the bedroom where she was. Her eyes were closed." He later claimed he drove to a pay phone on Sunset Boulevard after failing to reach the police from Berman's landline. But scared of his voice being recognized, he decided to mail a letter to the Beverly Police Department to tell them about a dead body was inside Berman's home.
Following the verdict, the McCormack family issued a statement to express their joy and calling on prosecutors in Westchester County in New York to bring justice to the death of Robert's wife.
"The justice system in Los Angeles has finally served the Berman family. It is now time for Westchester to do the same for the McCormack family and charge Durst for the murder of his wife, Kathie, which occurred almost 40 years ago. They have had interviews, statements and documents for months," the statement revealed. "The closing arguments by the Los Angeles deputy district attorneys should remove any doubt. It's bizarre and unacceptable that Durst was tried for killing an accomplice before being held accountable for Kathie's murder."