Prosecutors Slam Robert Durst For Attempt To Toss Cadaver Note From Murder Trial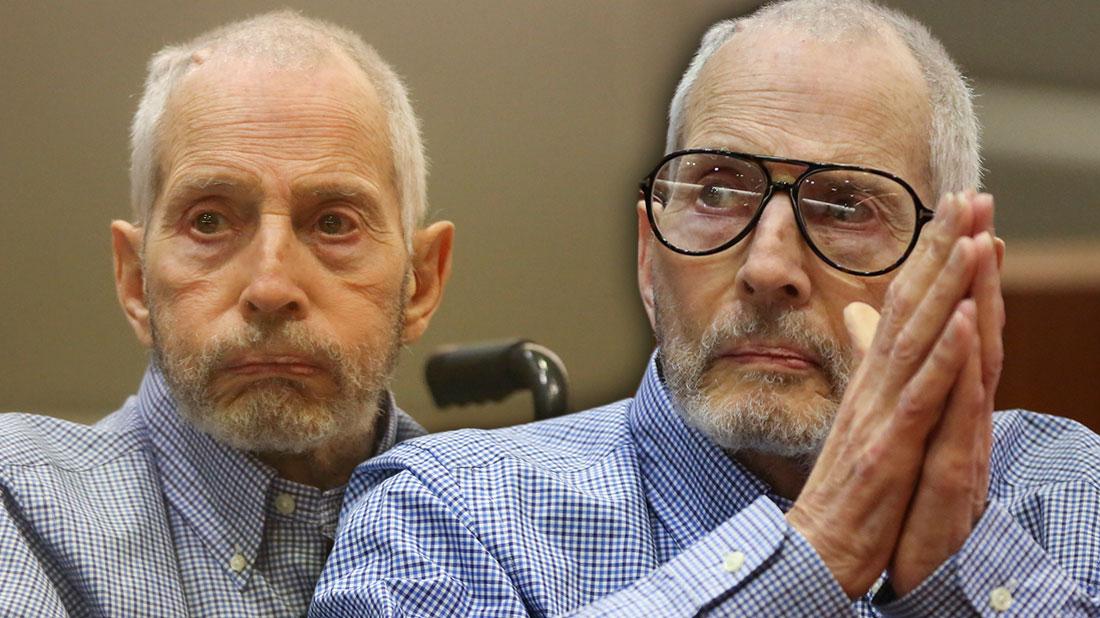 Los Angeles County prosecutors believe Robert Durst is painting "a picture of an elaborate conspiracy" in an attempt to keep key evidence, including the now infamous "cadaver note," out of his murder trial.
In court documents obtained exclusively by RadarOnline.com, prosecutors also challenged the 76-year-old accused killer's claims that search and arrest warrants used in the case were unlawful. The prosecution said Durst's move to suppress various evidence is just a "distraction" he is using to dodge charges connected to the 2000 murder of Susan Berman.
Article continues below advertisement
"From the onset of this prosecution, Defendant has attempted to sell a false narrative to all who would listen," Deputy District Attorney John Lewin wrote in the May 8, 2019 motion. "He has repeatedly asserted that law enforcement's actions leading up to and during his arrest were unreasonable, corrupt, and illegally motivated."
The prosecutor's statement continued: "However, Defendant completely fails to acknowledge the most relevant fact leading to his arrest and the subsequent search of his hotel room and damning interview – law enforcement was on notice that Defendant was actively preparing to flee the country right after crucial evidence connecting him to Susan's murder was widely publicized on national television. When viewed in this context, it is readily apparent that the actions taken by law enforcement were more than reasonable – they were absolutely necessary to prevent a murderer, who had already avoided apprehension for more than 30 years, from fleeing the country and evading justice."
Durst is facing criminal charges for the death of Berman, who was fatally shot inside her Benedict Canyon home in Beverly Hills. Prosecutors allege Durst killed Berman because he wanted to eliminate her as a potential witness, who could expose Durst to criminal prosecution for killing his wife, Kathie, at their Westchester County, New York home on Jan. 31, 1982.
Prosecutors said the morning after he allegedly killed Kathie, Robert instructed his best friend, Susan, to call Kathie's medical school and pretend to be his wife.
Article continues below advertisement
In the May 8, 2019 affidavit, Lewin wrote all of the evidence in the case was obtained with proper search warrants. Lewin also argued that Durst failed to establish there was a violation of Fourth Amendment rights that would warrant the suppression of evidence.
The prosecutor added Durst is only using distractions by posing conspiracy theories that law enforcement, prosecutors and the producers of the HBO documentary, The Jinx, were working together in order to trick Durst into incriminating himself.
One of the key pieces of evidence that Durst wants to keep out of trial is the handwriting analysis of the now infamous "cadaver note" that prosecutors claim the accused killer wrote. As RadarOnline.com readers know, the note was featured on The Jinx.
"Defendant stretches to paint a picture of an elaborate conspiracy between the producers of The Jinx, law enforcement officers, and the Los Angeles County District Attorney's Office – a conspiracy he alleges was conceived to trick Defendant into incriminating himself and to time his arrest to maximize media attention and ratings," Lewin concluded in the affidavit.
Durst's jury trial is scheduled to begin in September 2019.