Robert Durst Indicted In 1982 Murder Of His Wife Kathleen, Weeks After Being Found Guilty Of Murdering His Friend
Robert Durst has been indicted for the murder of his first wife, Kathleen, in January 1982.
Article continues below advertisement
According to Front Page Detectives, the Westchester County Office of the District Attorney announced today that Durst is facing an indictment for second- degree murder in New York. Durst is already in jail in California due to a separate murder case.
Durst was most recently charged and convicted of murdering his friend Susan Berman in 2000 in Los Angeles and sentenced to life in prison, according to the outlet. Prosecutors for the Los Angeles case believe Durst murdered Berman because he was scared she might reveal incriminating information about him regarding the disappearance of his first wife in 1982.
Article continues below advertisement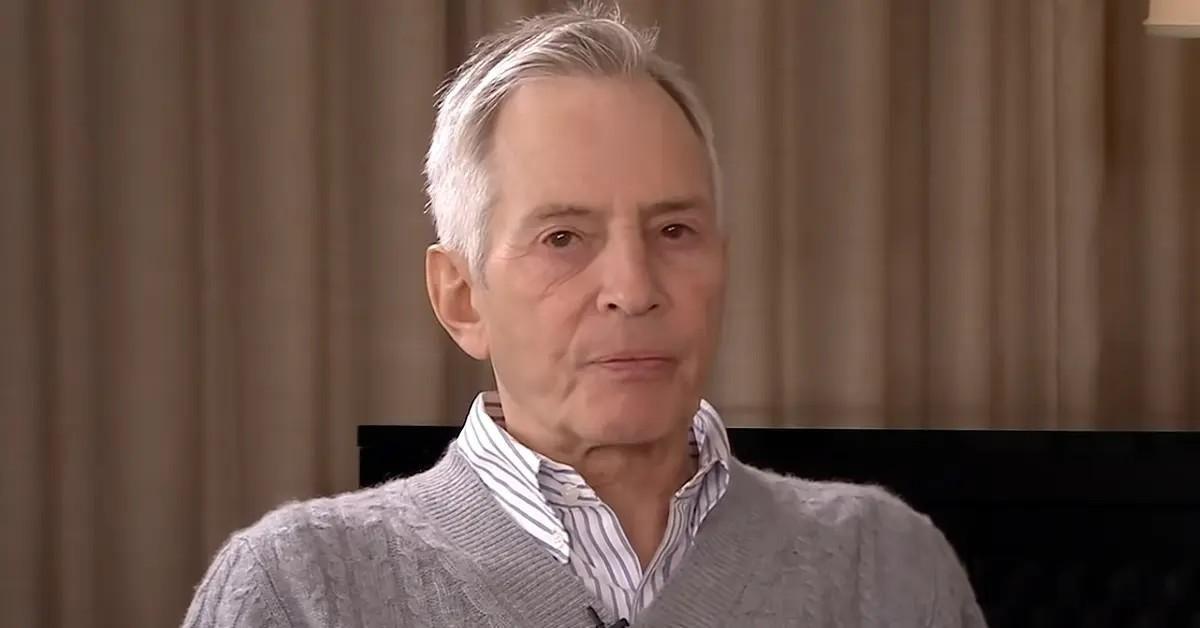 But these are not the only two people Durst is accused of murdering.
Article continues below advertisement
The 78-year-old real estate heir turned convicted murderer is also accused of murdering a woman in Texas after fleeing to the state to avoid being prosecuted in New York. He allegedly lived in Texas under a fake name is suspected of murdering his neighbor after she found out who he really was.
Article continues below advertisement
He also appeared in HBO's documentary The Jinx where he was famously recorded accidentally admitting to the killings on a hot microphone while he was using the bathroom.
"When Kathleen Durst disappeared on January 31, 1982, her family and friends were left with pain, anguish and questions that have contributed to their unfaltering pursuit of justice for the last 39 years," Westchester County District Attorney Miriam E. Rocah said.
Article continues below advertisement
"The District Attorney's Office reinvigorated its investigation into Robert Durst just 10 months ago when I took Office, launched the Cold Case Bureau, and dedicated the resources and skill that I thought this case deserved."
"Thanks to the incredible hard work of our Assistant District Attorneys, the District Attorney's Criminal Investigators and the New York State Police, we have taken a huge step forward in the pursuit of justice for Kathie Durst, her family and victims of domestic violence everywhere," Rocah finished.
Article continues below advertisement
This development comes only two weeks after RadarOnline.com reported that Durst was on a ventilator after catching COVID-19.