Rihanna And A$AP Rocky Seen Arriving In Barbados For The First Time Since Cheating Rumors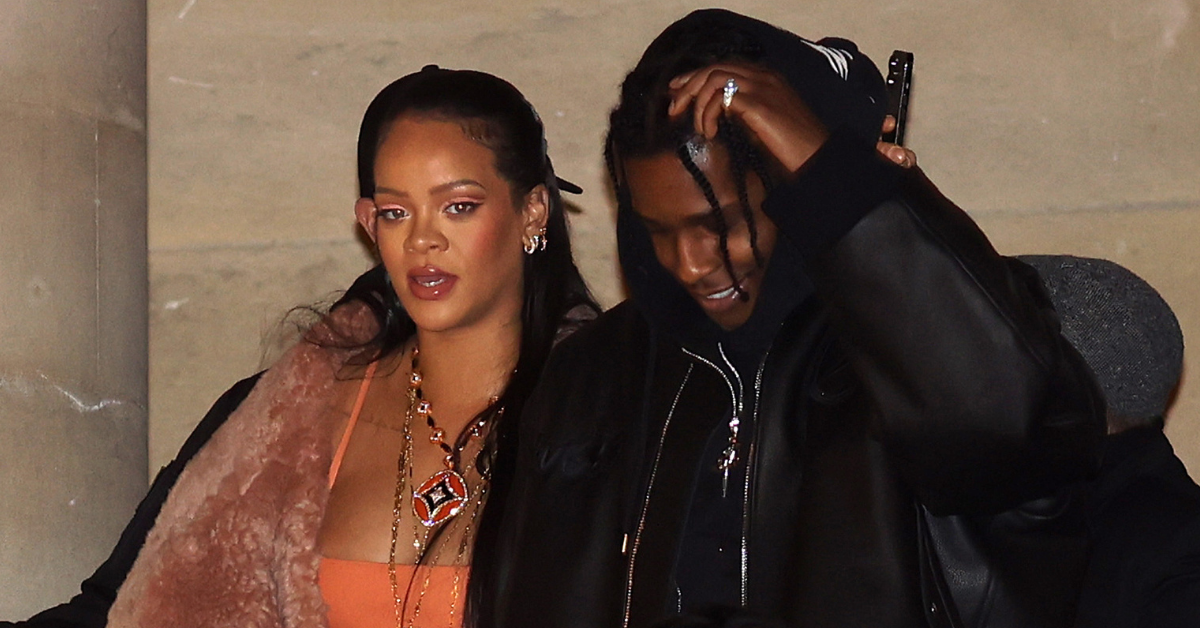 Home Sweet Home.
Rihanna and A$AP Rocky have been swatting away rumors of the Fashion Killa allegedly cheating on his very pregnant baby mama with shoe designer Amina Muaddi.
The two decided to make a quick getaway from Hollywood and were spotted arriving at Grantly Adams International airport in Barbados. This is the first time the pair has been seen together since the rumors began.
Article continues below advertisement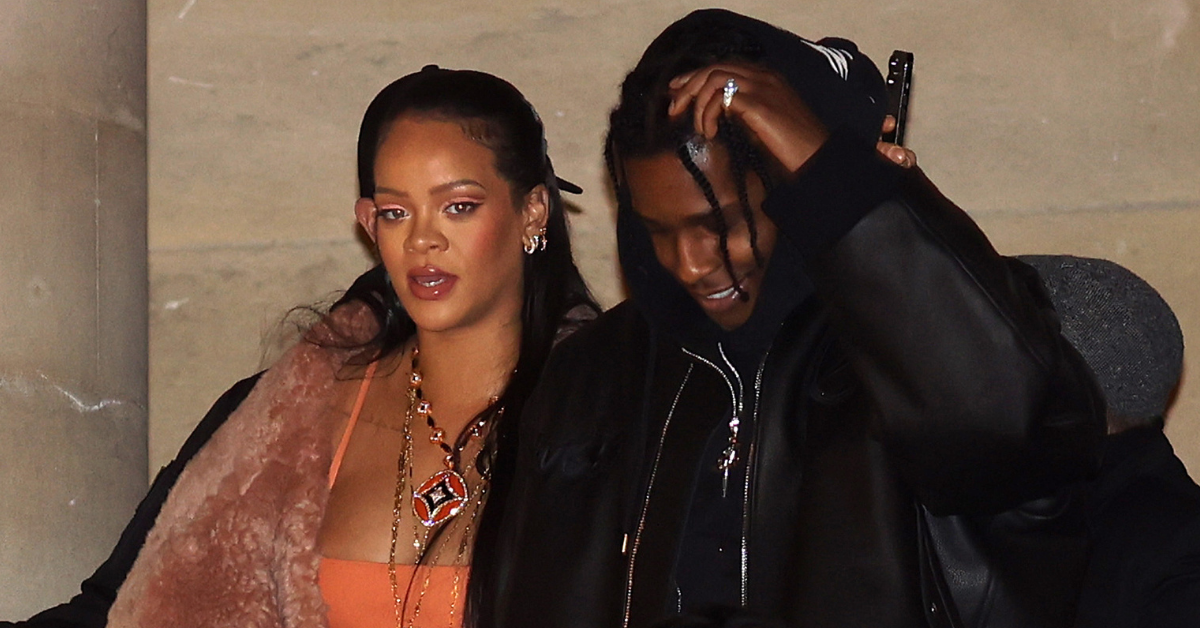 In a video obtained by Nation News, the billionaire popstar was seen with a massive baby bump while wearing an orange knee length dress. She was also rocking 4+ inch heels like it was nothing.
A$AP wore a pink and purple hoodie around his head with matching tie-dyed jeans of the same color with a white t-shirt.
The two were seen leaving the airport side by side as they entered a van with their entourage and drive away from the crowd.
Article continues below advertisement
Fans have been losing their minds on whether or not the rumors are true that Rihanna had caught A$AP cheating and ended their relationship. Twitter has been in complete and utter chaos since the story broke with many immediately calling BS to the entire thing.
One tweet read, "If the A$AP cheating rumors are true then it's time for the counsel to come together and decide on the fate of straight men ... This tom foolery cannot stand any longer."
Another read "@ all men: what the f--k is wrong with you?"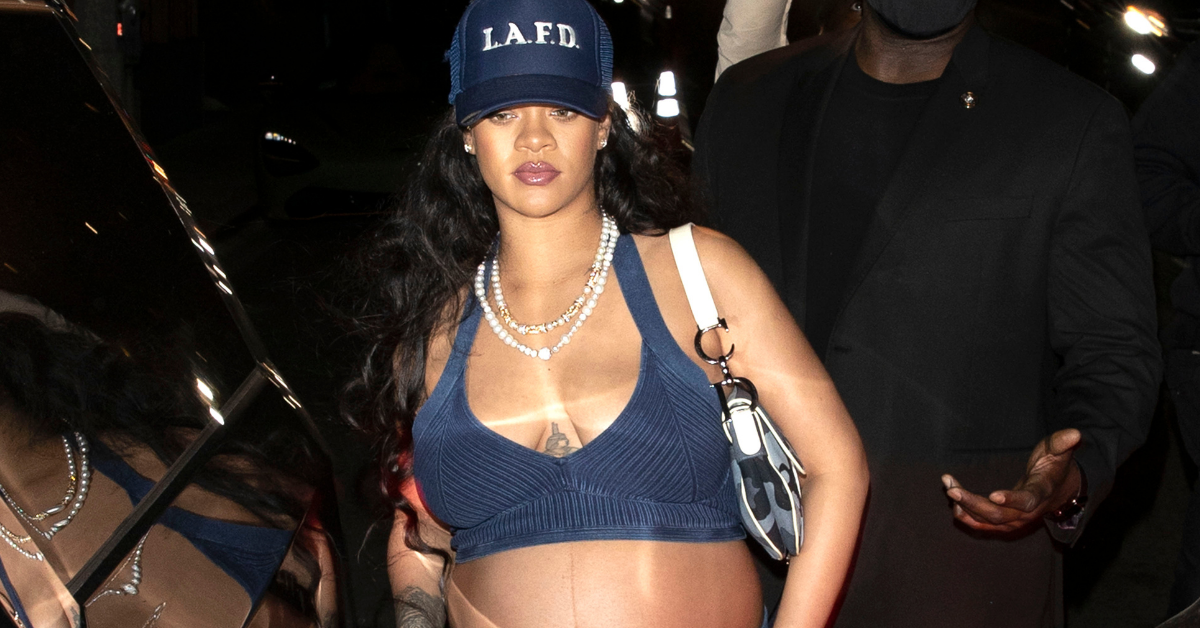 Article continues below advertisement
Many of the players around the rumors have been coming out against its validity. Most recently Amina, the alleged mistress and Rihanna's Fenty shoe designer, released a statement on her Instagram calling the rumors "vile" and "malicious."
The statement read, "I've always believed that an unfounded lie spread on social media doesn't deserve any response or clarification, especially one that is so vile. I initially assumed that this fake gossip — fabricated with such malicious intent — would not be taken seriously."
Rihanna's Shoe Designer Amina Muaddi Addresses 'Vile & Malicious' A$AP Rocky Cheating Rumors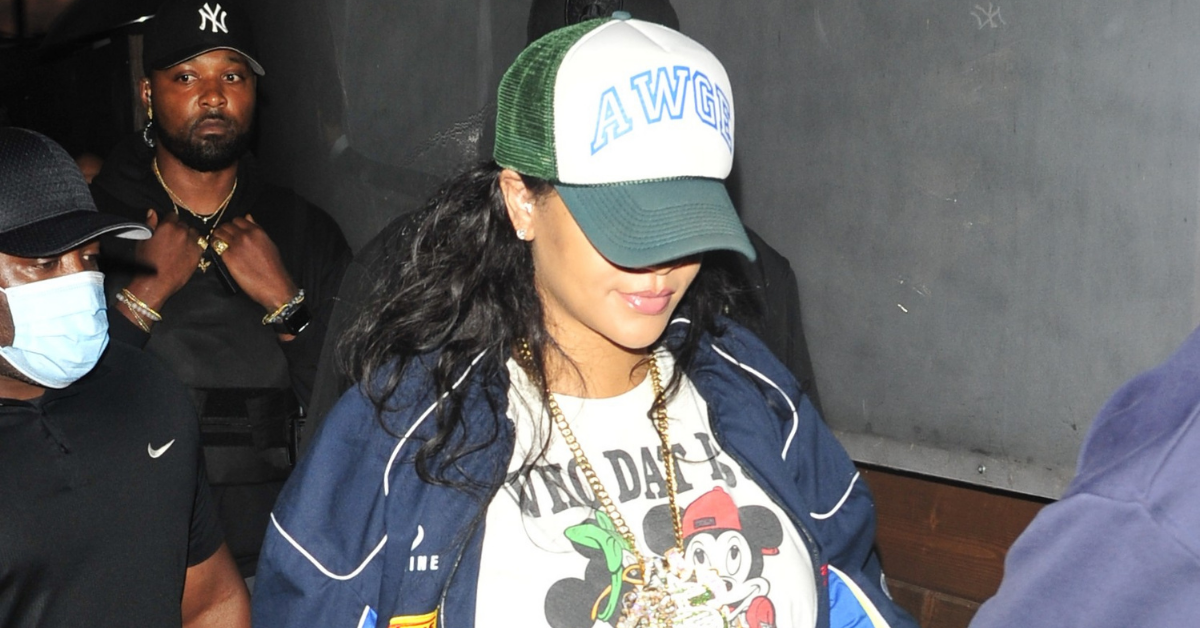 The Umbrella singer recently spoke with Vogue where she revealed her ideal home to raise their child. "Rocky asked me recently if I had a dream place, where would it be? I told him home, Barbados. I always imagined it being that way." Rihanna even opened up about the type of relationship she has with her rapper baby daddy, "I just feel like I can do any part of life by his side."
Since the two arrived in the island nation so late into Riri's pregnancy, speculations swirl that they've decided to have the birth of their child in Rihanna's beautiful home country.