Comedian Ricky Gervais Claims He Would Have Joked About Jada Pinkett Smith's 'Boyfriend' Instead Of Her Hair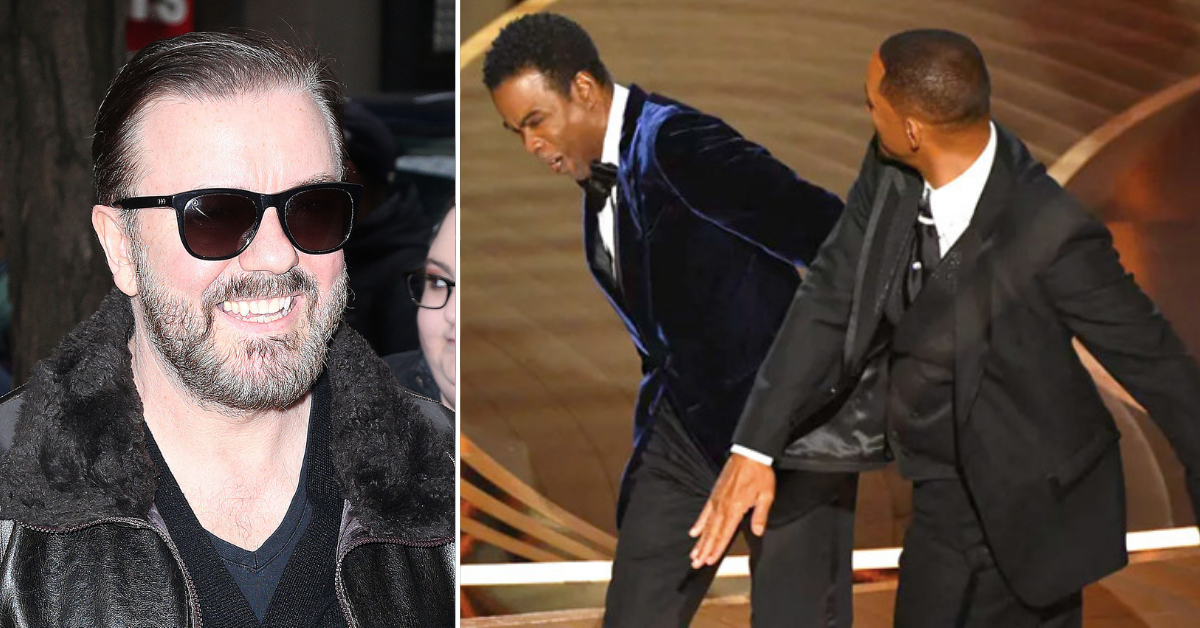 Former awards host Ricky Gervais is giving his two cents on the infamous Will Smith Oscars slap, joking that he would have never joked about Jada Pinkett-Smith's hair loss. He would have, however, ripped her about her "boyfriend."
Article continues below advertisement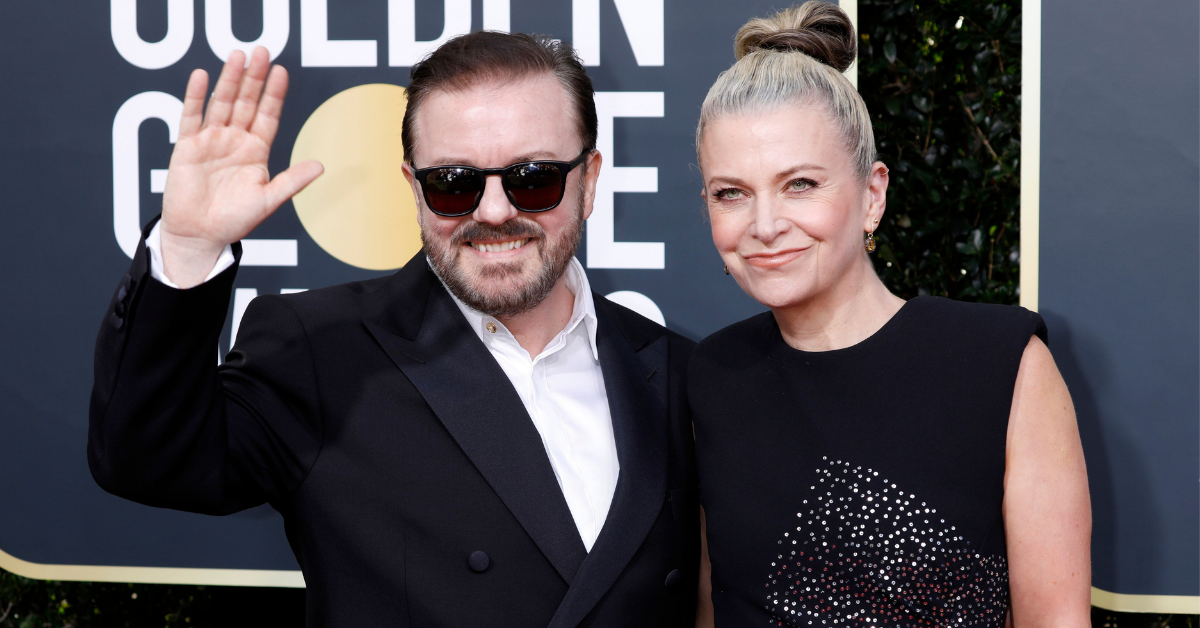 The acclaimed celebrity roaster built a name for himself by poking fun at anyone sitting in front of the mic, evidenced by his previous hosting duties at other award shows. The British funnyman has never hosted The Oscars but has hosted the silver medal award show The Golden Globes 5 times — in 2010, 2011, 2012, 2016, and 2020.
While testing out some new material during a show in London's Highgate this week, Gervais reportedly referred to the slap heard around the world.
"I'll get it out of the way. I have not got any Will Smith material. I trended when that happened, and I was not even there," he joked.
Article continues below advertisement
The comedian trended online after several fans asked "what if" Gervais was the one who joked about Jada's shaved head. The Office creator responded, claiming, "Well, nothing ... as I would not have made a joke about his wife's hair. I would have made a joke about her boyfriend."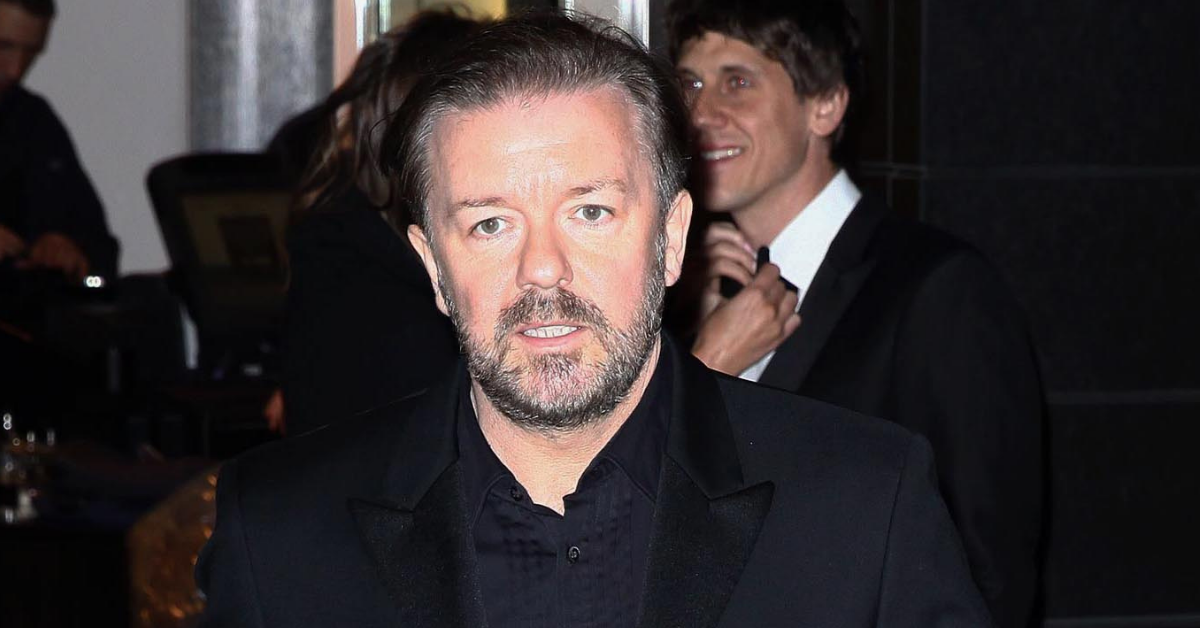 Article continues below advertisement
29-year-old rapper August Alsina claimed to have been in a relationship with Jada, which the actress later confirmed during one of her Red Table Talk episodes.
Will and Jada's open relationship was joked about earlier in the night by Oscars co-host Regina Hall, who asked the actor to come on the stage for a COVID pat-down joking, "Jada gave the okay." The 50-year-old actress laughed at the host's jab, but when Chris Rock compared her to G.I. Jane... not so much.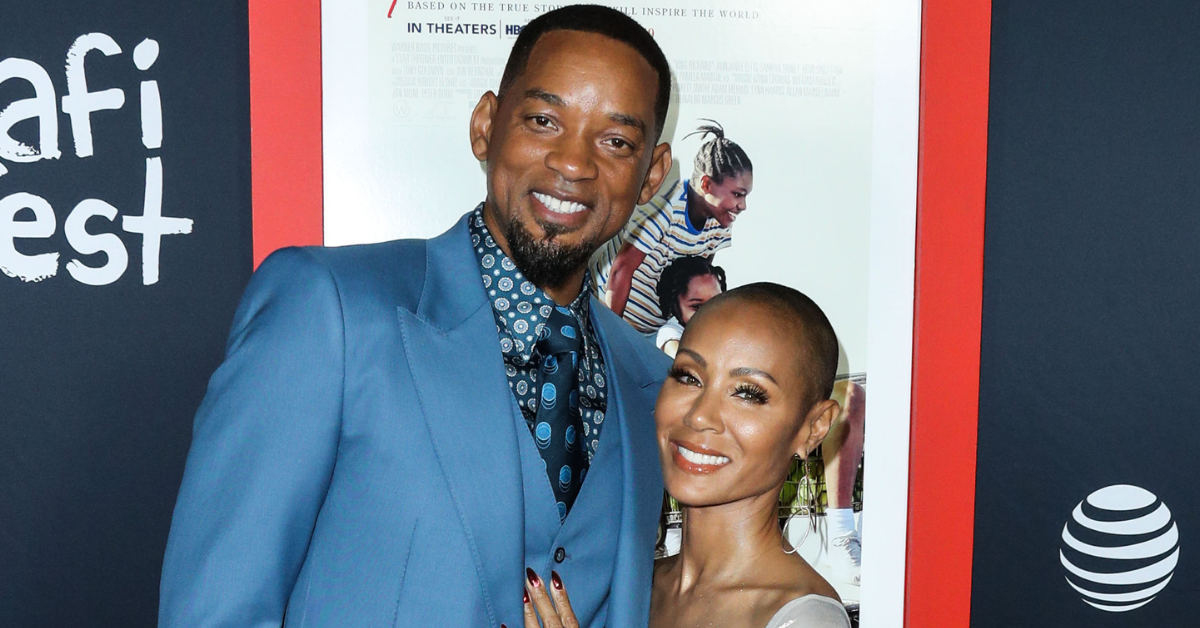 Gervais isn't one to hold back any punches (figuratively, of course). The comedian made headlines throughout the years with jokes targeting Harvey Weinstein, Prince Andrew, Felicity Huffman, and even called James Corden a "massive p---y."
During his most recent Golden Globes appearance, the comedian gave some blunt advice to the room of celebrities, teasing, "avoid making political speeches" because "you're in no position to tell the public about anything." He then instructed the winners to "come up, accept your little award, thank your agent, and your God and f--k off."