'RHONJ' Star Teresa Giudice's Daughter Blames Bravo For Dad's Bad Editing After Explosive Fight With Joe Gorga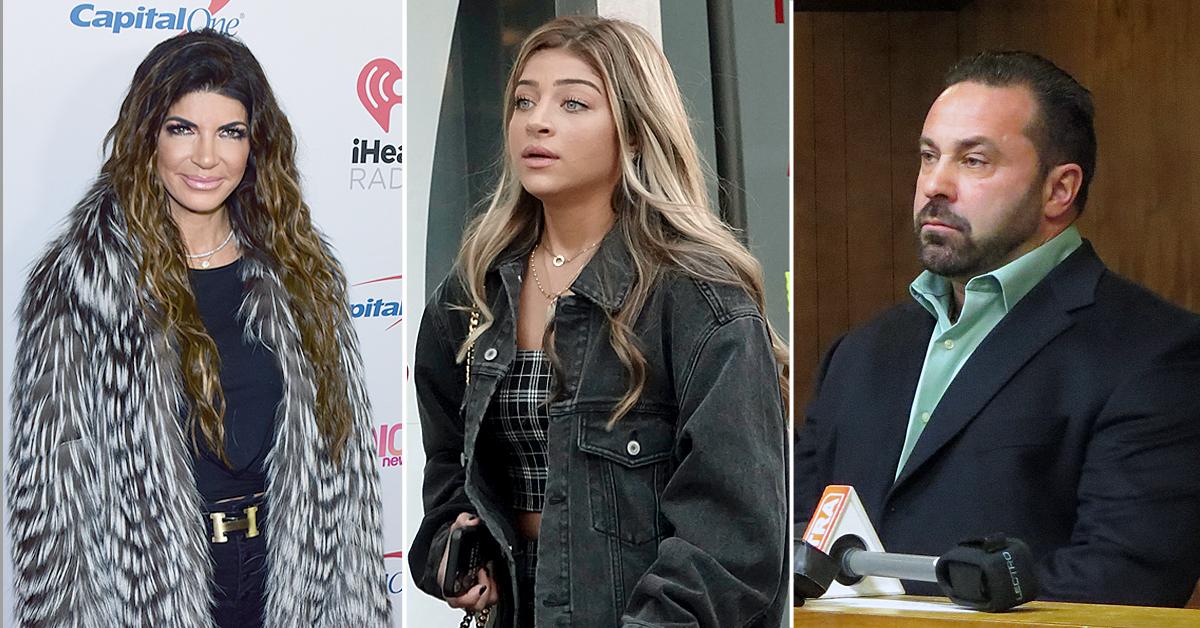 "Real Housewives of New Jersey" fans got an eyeful when cameras rolled on Teresa Giudice's epic blowout with her brother Joe Gorga after she defended her ex-husband and it's left one person very salty. The explosive fight went down on Wednesday night's episode which showed Teresa's only sibling and her sister-in-law losing it after she sang Joe Giudice's praises.
Article continues below advertisement
Fellow co-star Jackie Goldschneider initiated the fight by asking 48-year-old Teresa if she got all her confidence "in jail." That's when Teresa turned to her brother and expected him to speak up. "Joe, what the hell? You don't f---king stick up for your sister?" she asked. "You and Melissa [Gorga] should have [eaten] her alive after she said that about the whole jail thing."
Things quickly turned ugly when her sister-in-law Melissa Gorga chimed in on the conversation. The two have years of bad blood and it was all laid out on last night's show.
When Teresa shouted, "Not one person said to Jackie, 'that's f---ked up,'" it threw Melissa over the edge to the point where she aggressively turned over a plate, knocking cheese cubes everywhere.
Article continues below advertisement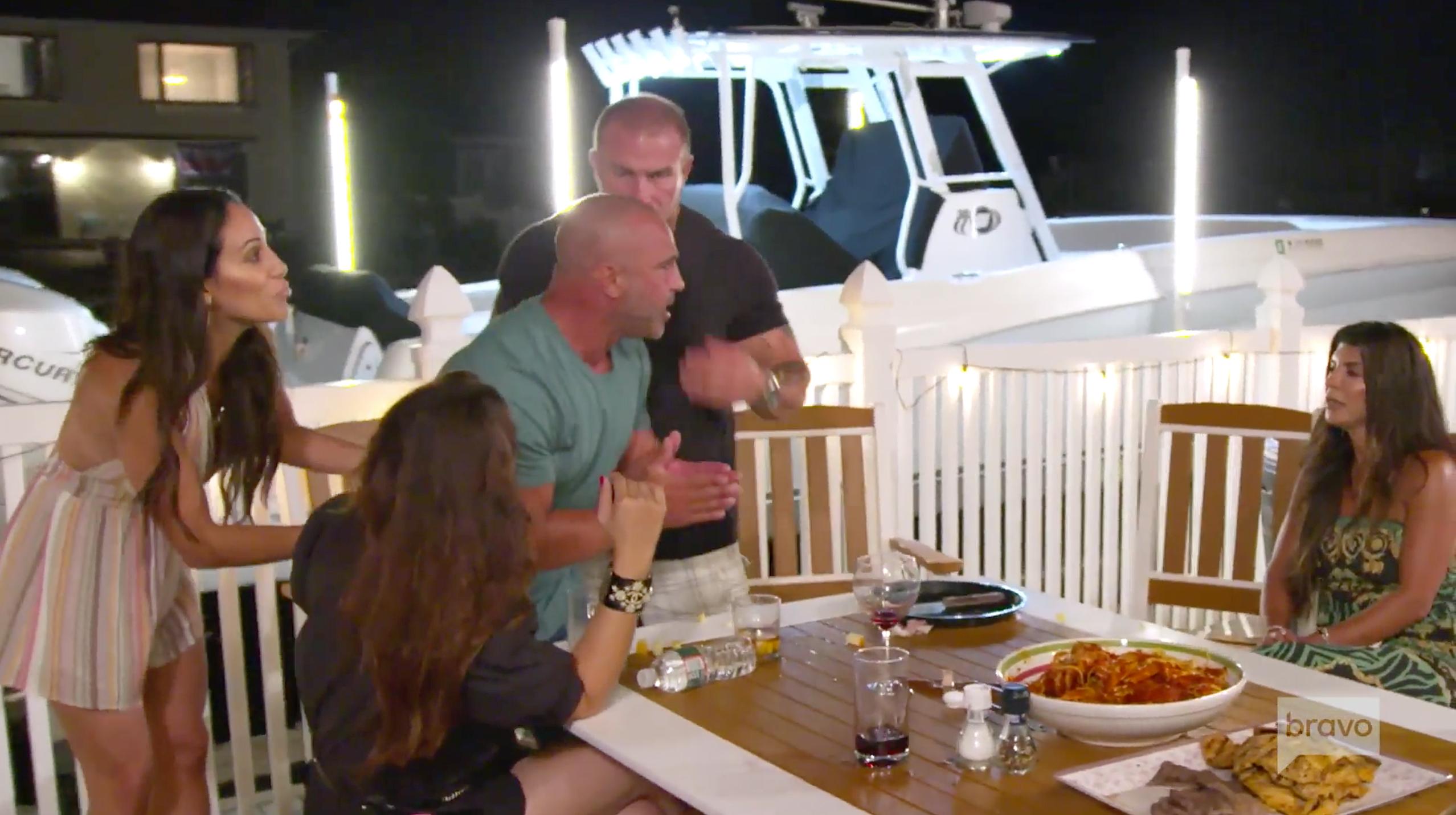 "Wait a second. What are you going to say now? I should have stuck up for you when she said you should be in jail?" Melissa shouted. "Really? because all of a sudden you're a weak bitch who can't defend herself?"
She then turned the focus on an earlier conversation about Teresa's ex-husband.
Article continues below advertisement
"Because you just f--king stuck up for your ex-husband when we were defending you. What the f--k is wrong with you? You're a sick f--king bitch," Melissa told Teresa.
"I've defended you too many f--king times; defend us against your ex-husband!" she added. Melissa's anger stemmed from Teresa's earlier shout-out to Joe Giudice saying he did her right in their divorce.
Turning to her brother, Teresa explained, "I wanted you to be happy that he did the right thing." Joe Gorga was not impressed and listed a number of reasons why he's at odds with his former brother-in-law.
Article continues below advertisement
"I'm mad at the son of a bitch for what he did to you!" he screamed. "He ruined everything and he put you in jail." While Teresa remained quiet, Joe fiercely sided with Melissa. "My wife is a f--king hundred percent right! You gonna defend him?"
"I don't want to f--king hear it," he shouted while slamming his hands on the table. "F--k that piece of shit he put my mother in a f--king grave, so I'm supposed to f--king like him? Do you f--king understand that?"
Article continues below advertisement
While Joe Gorga had no problem putting Joe Giudice on blast, one person didn't appreciate it. The former couple's oldest daughter pipped in after the show and pointed fingers at Bravo's one-sided editing.
When Teresa doubled-down with a smiling family picture including the exes with their children, Gia responded by making it clear that she didn't appreciate the show's network continuously painting a negative portrayal of her dad.
Addressing Wednesday's episode, Teresa spoke up for her girls. "Joe is the father to my children & even though we split I respect his relationship with my daughters so it's hard for them to see my brother disparage him, for the sake of my daughters who have already been through so much loss."
She also added, "My mother adored Joe & that's what my girls saw & remember."
Article continues below advertisement
"We have each other's back no matter what! people can say anything they want we know the truth," Gia replied back but she wasn't done there.
Responding to a fan, their college-aged daughter took a jab at Bravo's production. "They also play on the show what they want to air... the show did not capture my fathers good moments. he's not one to play an act," Gia stated.
To prove they are all on good terms. The family of 6 is currently in the Bahamas together and Joe Giudice is happily embracing Teresa's new boyfriend, who is also on the trip.