'RHOBH' Star Kathy Hilton Says Paris Will Be 'The Best Mom,' Weeks After Daughter Shoots Down Pregnancy Rumors
Kathy Hilton can't wait for her daughter Paris Hilton to pop out a baby. The Real Housewives of Beverly Hills standout recently gushed over the 40-year-old's plans to become a mom in a recent interview on Netflix's new YouTube show, Go Ask Your Mother.
Article continues below advertisement
RadarOnline.com got our hands on a clip that didn't make the cut, where Kathy talked about her oldest daughter's journey to motherhood.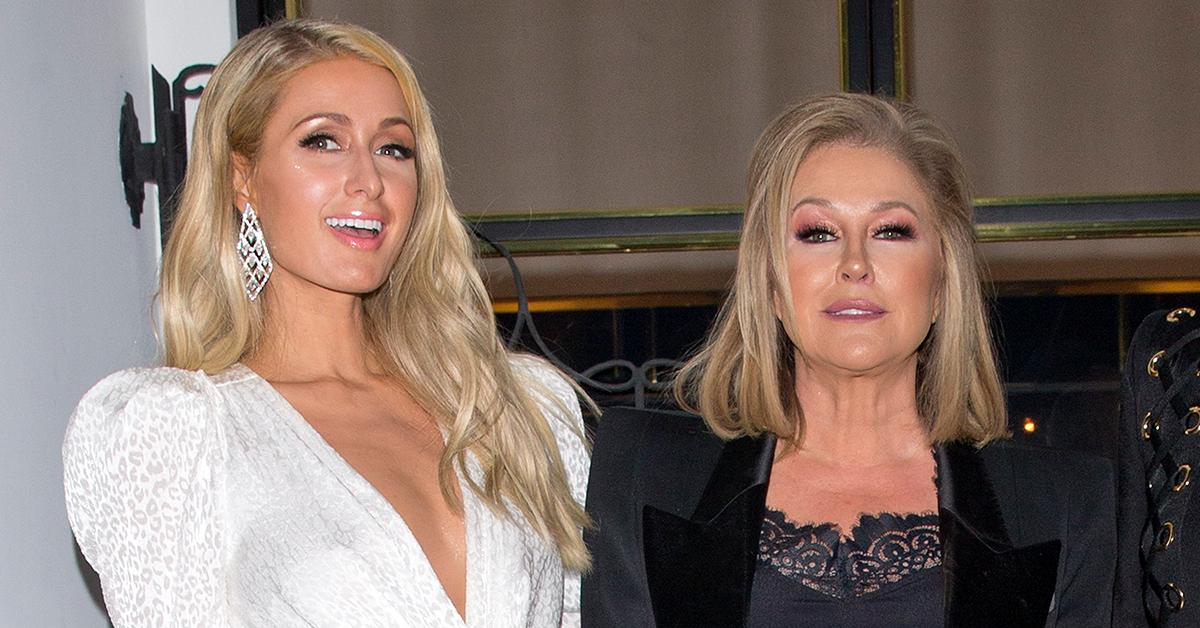 Article continues below advertisement
Sitting down with Go Ask Your Mother host Jarett Wieselman, Kathy dropped some wisdom on Paris about raising children during their joint interview.
The party girl-turned-successful-businesswoman is currently engaged to Carter Reum. Despite pregnancy rumors, Paris is not expecting and recently told her podcast listeners that she's "waiting until after the wedding."
Article continues below advertisement
According to her 62-year-old mom, one reason Paris turned out so driven is that she didn't get everything she wanted growing up.
Warning her daughter to "be careful not to spoil" the child, Kathy said, "When we had, dad and I had you and Nicky, we couldn't afford to."
"So that's probably what gave you that drive to get out there and do something," she continued.
Article continues below advertisement
Turning the tables, Kathy added that the kids they know who were handed whatever they wanted growing up are "miserable."
"If you kept giving me candy every day and just whatever, you get sick," she stated.
That's when Jarett asked the RHOBH star, "What kind of mom do you think Paris will be?"
Article continues below advertisement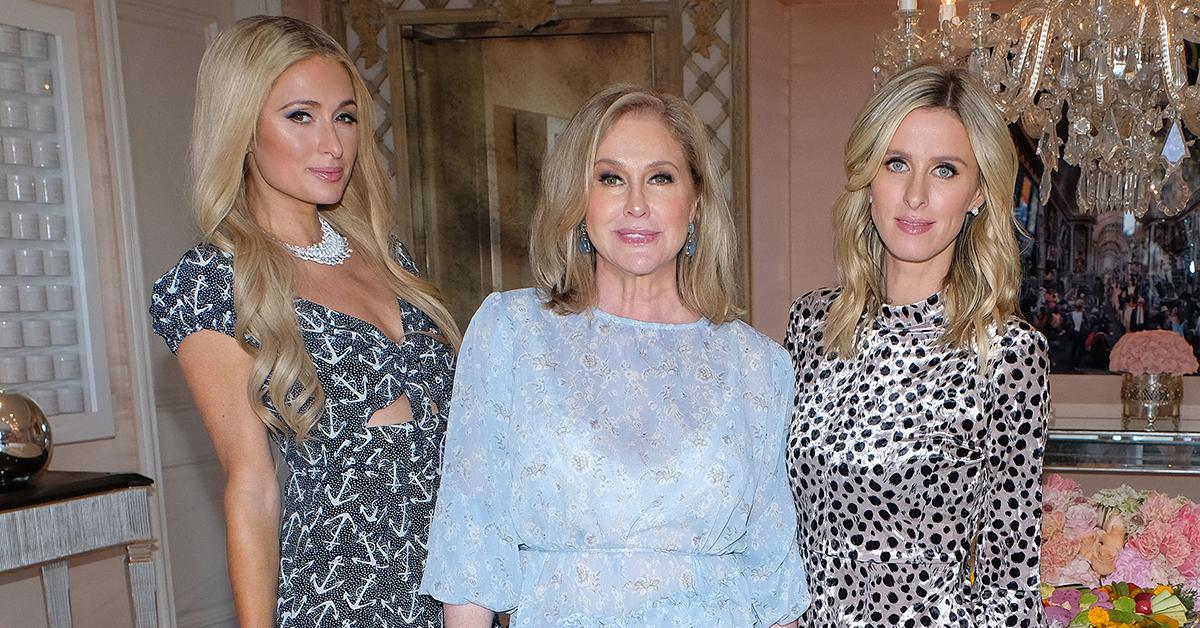 Kathy immediately got a grin on her face as Paris proudly looked on. "I can't wait. I think she's going to be so overjoyed by this experience and just the best mom."
Article continues below advertisement
Paris' mom also believes her daughter's fiancé will make an excellent father. "And Carter, I have to say, he's going to be will be the best father," Kathy gushed.
Continuing to shower her future son-in-law with compliments, Kathy added, "He is so great with my nieces and nephews. They love him. And he just spends hours playing with them at the beach, throwing them up in the air, giving them, you know, piggyback rides. He's got a lot of patience and she [Paris] does too."
In January, Paris revealed she underwent IVF but shot down reports she was pregnant last month.
Article continues below advertisement
Paris' child won't be Kathy's first grandbaby. Nicky, 37, has two kids, and her son Barron welcomed a daughter last year.