Exclusive
Renée Zellweger Debuts Fresh Tight Face, Plastic Surgeons Weigh In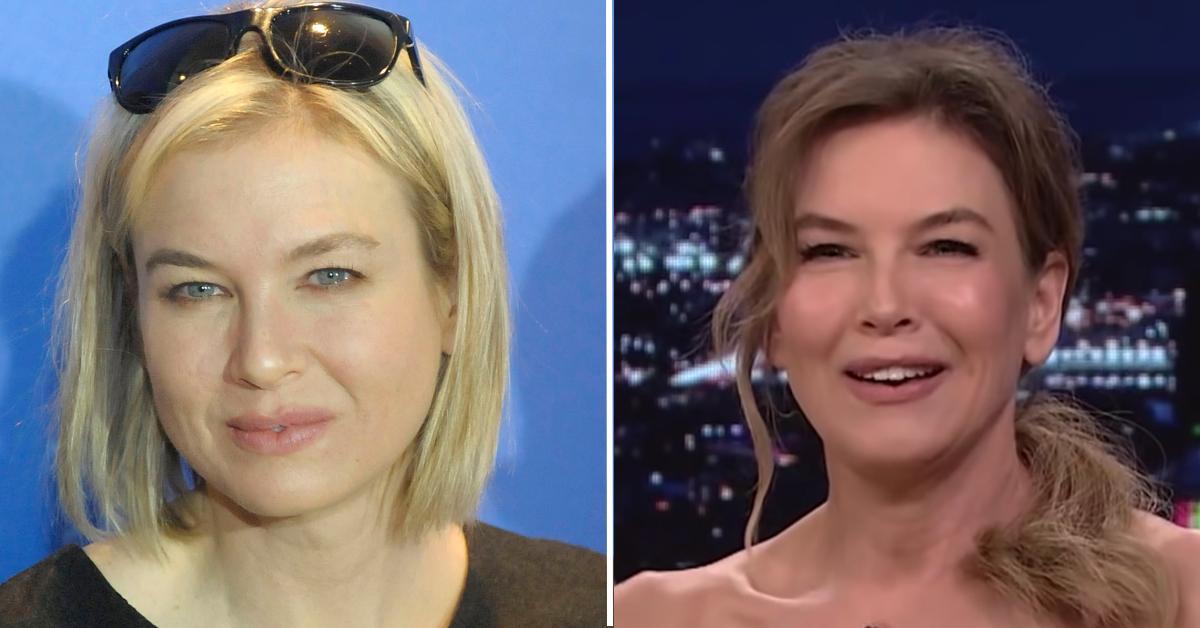 Renée Zellweger is making the rounds to promote her new television show — and the actress is looking like a brand-new woman.
The 52-year-old Bridget Jones's Diary star sat down with Jimmy Fallon on Monday to chat about her new NBC show The Thing About Pam.
Article continues below advertisement
In the series, Zellweger plays real-life killer Pam Hupp — who is currently serving a life sentence for murdering a woman named Louis Gumpenberger. To get into the role, the actress had to sit in the makeup chair for four hours and even donned a fat suit.
On Fallon, Zellweger herself looked quite a bit different than she has in the years past. The Hollywood star's skin looks incredibly tight with not a wrinkle in sight. Zellweger — who has faced years of plastic surgery rumors — talk show sit-down caused many to question whether she had a little nip or tuck.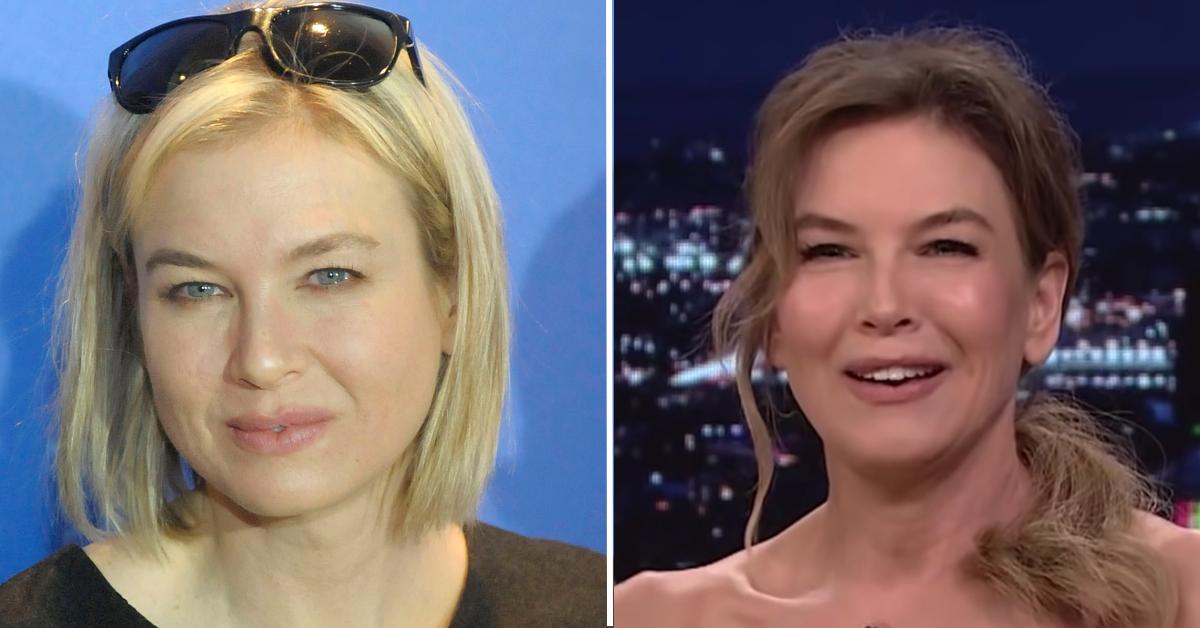 Article continues below advertisement
RadarOnline.com spoke to two Beverly Hills plastic surgeons — neither of who have worked directly with Zellweger — to get their opinion.
Dr. Obaid Chaudhry tells us, "Renée cheeks look fuller and her jawline more defined. She likely received a fat transfer to the face with a Neck lift and buccal fat removal which helps to accentuate the curves of the lower face and cheek."
"Renee looks great! Renee has always been known for her unique facial features including smaller eyes and a softer, fuller face. It appears that she had an upper eyelid lift, which is very common. It is a very easy procedure, however, the effect is that it changes the eyelid, eyebrow relationship," Dr. David Saadat tells us. "As you can tell hers has changed dramatically and she almost looks like a different person. This procedure is powerful & if heavy eyelids bother, this is a fantastic procedure. It is very likely she has had Botox in her upper face as well, it feels like now everyone in this age range has Botox anyways.
Article continues below advertisement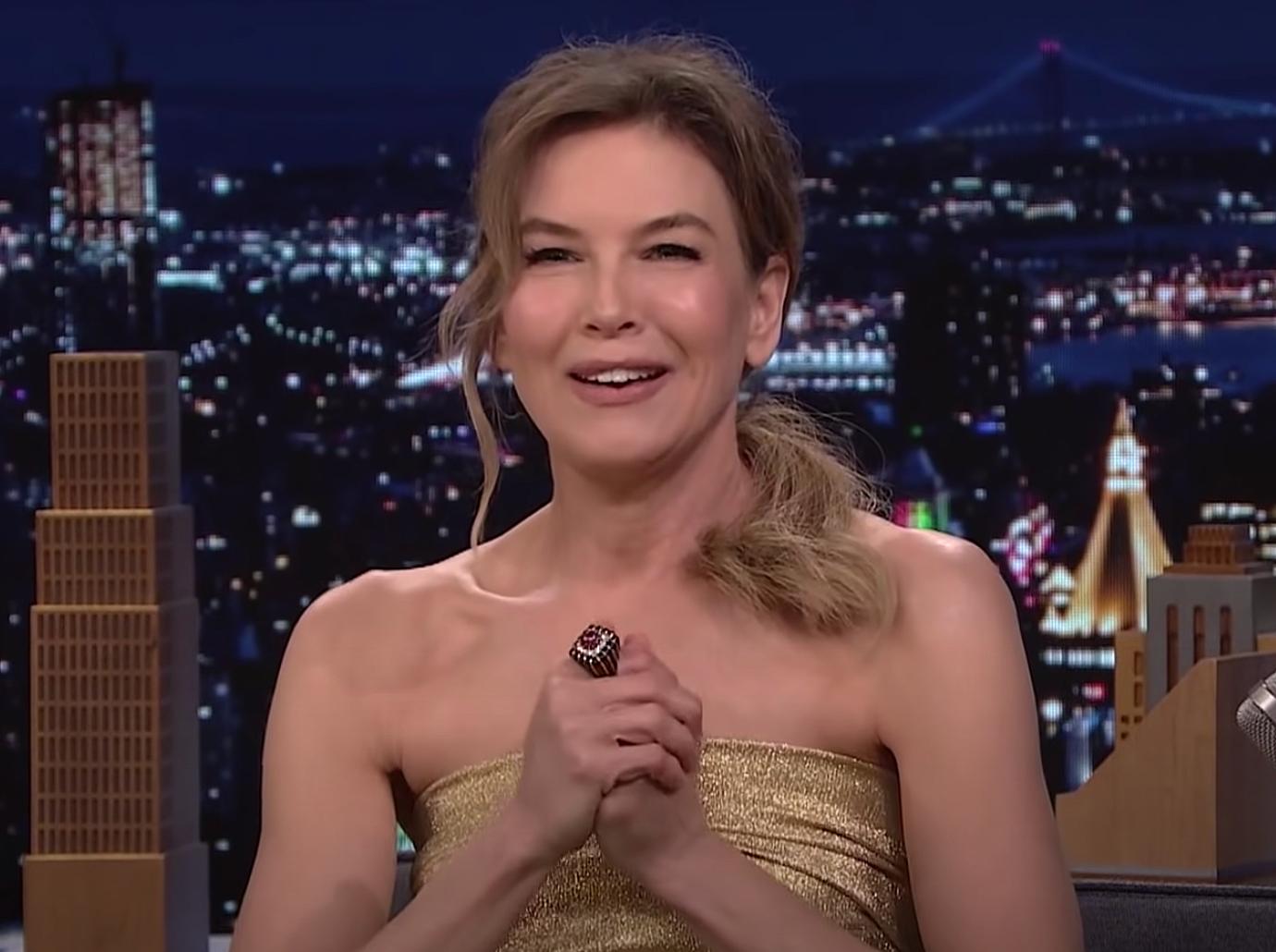 In 2019, while promoting Judy, Zellweger spoke about fans' criticism of her appearance and accusations of she went under the knife.
"There's a value judgment that's placed on [actresses]. As if it somehow is a reflection of your character – whether you're a good person or a weak person or an authentic person… The implication that I somehow needed to change what was going on because it wasn't working makes me sad. I don't look at beauty in that way. And I don't think of myself in that way. I like my weird quirkiness, my off-kilter mix of things. It enables me to do what I do. I don't want to be something else."