Exclusive
'Intense' Ramona Singer Acts Out In Aspen: Controversial 'RHONY' Star Skips Ski Lift Ticket Line, Pays In $100 Bills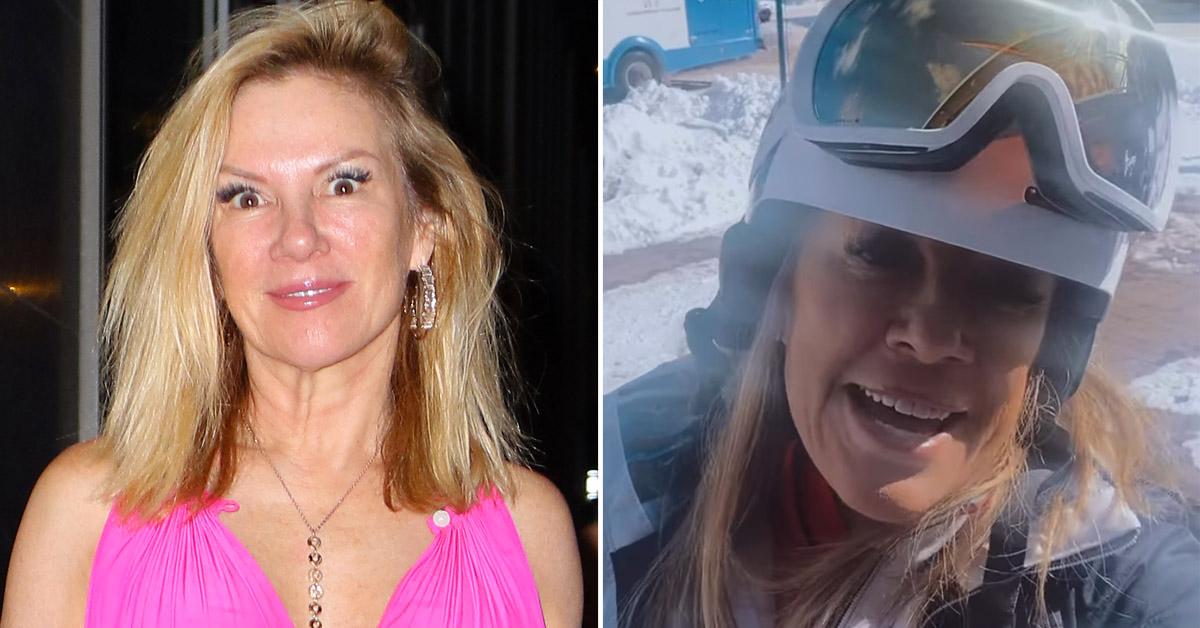 We would say Ramona Singer is in rare form these days, but it sounds like she's just being Ramona.
Article continues below advertisement
The controversial Real Housewives of New York star and her 26-year-old daughter, Avery Singer, are currently in Aspen, Colorado, for a little mother-daughter ski trip.
An eyewitnesses told RadarOnline.com exclusively they ran into the Bravolebrity at Aspen Mountain Ski Resort on Thursday and that the encounter left them in stitches.
Our source said they were walking into the lodge's ticketing area when they heard Ramona's voice bellowing from several feet back.
"She was right behind me and wouldn't slow down, but I beat her to the door," dished our insider. "Not sure what she said to me, but I recognized her voice instantly."
"She's literally just like you imagine her on the show," they added. "She's so intense. She's like a bulldozer."
Article continues below advertisement
After a brief hello, our source said Singer agreed to pose for a selfie with them. "She skipped me after taking the pic," they laughed. "Ran ahead, I should say. But I didn't care 'cause it's Ramona."
Additionally, they said the star "paid in only hundreds" and that her daughter showed up shortly after.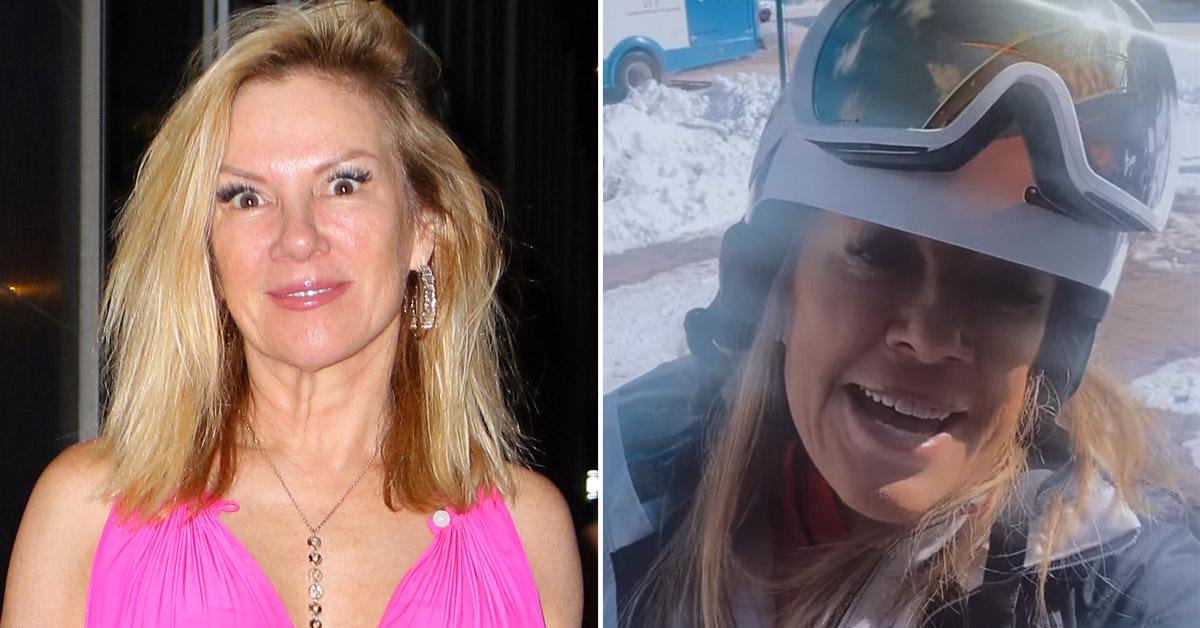 Article continues below advertisement
Ramona seems to be blissfully unaware that thousands of RHONY fans want her off the show.
Late last month, Bravo parted ways with Real Housewives of Salt Lake City newcomer Jennie Nguyen after scores of her racist, offensive and dangerous social media posts resurfaced, many of which called for violence against Black people.
The move was initially met with praise that quickly turned into: "When is Ramona's turn?"
Several online critics accused Bravo boss Andy Cohen and the network of "protecting" Singer by canceling the Season 13 reunion, which was preceded by a disastrous season for the problematic OG marked by both televised and behind-the-scenes comments, many of which were related to the franchise's first and only Black cast member, Eboni K. Williams.
At one point during the season, Ramona's longtime bestie, Sonja Morgan, accused the controversial star of overcompensating for her true feelings by posting photos with Eboni.
Production sources later revealed that the reason behind the various postponements and eventual cancelation of the reunion was due to an internal investigation into claims of racism on the set of RHONY. The probe was reportedly sparked by something that Williams claimed Singer said: "This is why we shouldn't have Black people on the show."
Insiders said Eboni accused Ramona of making the remark after an explosive fight at Luann de Lesseps' Hamptons home, during which the Countess called Eboni "angry."
That's when Williams reportedly filed the formal complaint with Bravo, citing multiple incidents with Singer.
Article continues below advertisement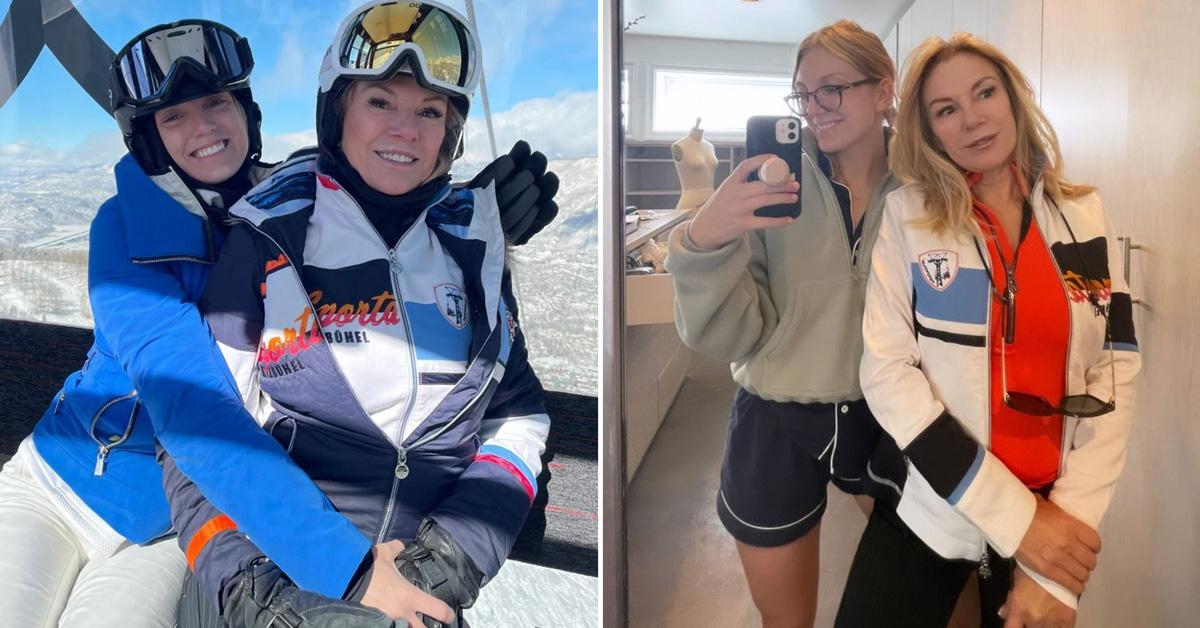 Eboni spent the majority of her first season on the show educating her co-stars about racism, micro-aggressions and her experience with being thrust into their group. The one person who never seemed to quite "get it" was Ramona.
Still, Singer denied she ever made the comment that allegedly prompted Williams to file a formal complaint with the network.
"I never said that. It's a terrible lie. It's very disappointing that even after my name was cleared that people still want to slander me," insisted Ramona at the time, adding that she had signed an NDA that prohibited her from speaking about the matter.
Article continues below advertisement
Despite the fact that the investigation did not find evidence to support Eboni's claims, inside sources revealed another crew member had previously filed a similar complaint about Ramona.
She's also repeatedly referred to her assistants, chefs and maids throughout the years as "the help."
Even after all that, Singer was still cast to participate in the inaugural season of Peacock's Real Housewives Ultimate Girls Trip, during which she twice called Real Housewives of Atlanta star Kenya Moore by the name of her co-star, Porsha Williams.