Rachel Lindsay Quits 'Bachelor' Podcast Months After Chris Harrison Racism Controversy: 'I've Been Struggling'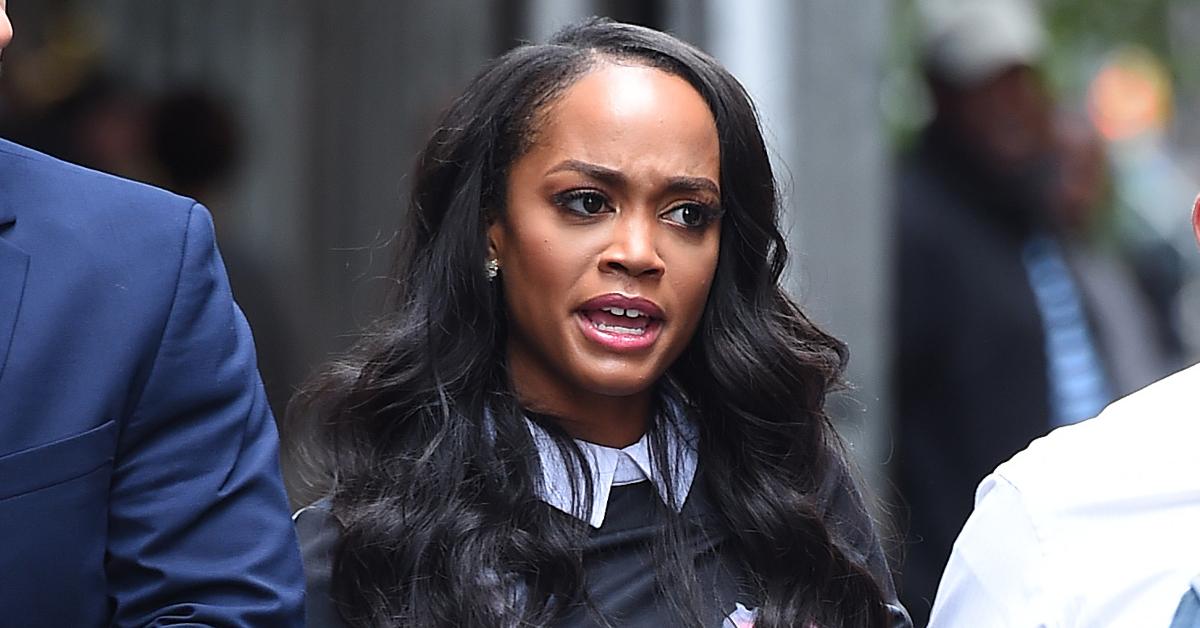 Rachel Lindsay is "stepping away" from her Bachelor Happy Hour podcast duties, months after the Chris Harrison-Rachael Kirkconnell racism scandal rocked Bachelor Nation and beyond.
Article continues below advertisement
The former Bachelorette star, 36, announced her departure on Tuesday at the end of the podcast's 99th episode, telling her listeners, "I'm going to make this short and sweet: All good things must come to an end. And I feel like certain things run their course, and for me, I have run my course when it comes to the podcast."
The lawyer-turned reality star will dip out of the gig after next week's milestone 100th episode, and a new co-host will be announced at a later date, according to a press release.
Article continues below advertisement
"You know we started off this podcast talking about how much fun it is, and it is, and the community that we've started, and we're already here with 100 episodes, and I'm proud of it and what it's become," Lindsay said to her co-host, Becca Kufrin.
"And it started off with Ali, who's fantastic. I feel like I don't give her enough praise," she continued, referring to her original co-host, Ali Fedotowsky.
Article continues below advertisement
Rachel went on, "Then Ali had to go, and you came in, and you like didn't miss a beat, and that's been a lot of fun to see our friendship grow through the podcast, just to have fun with all the new blood that's coming in from the show to work through hard moments, to come here and vent when we're going through something, like that's what the podcast gives you, that community."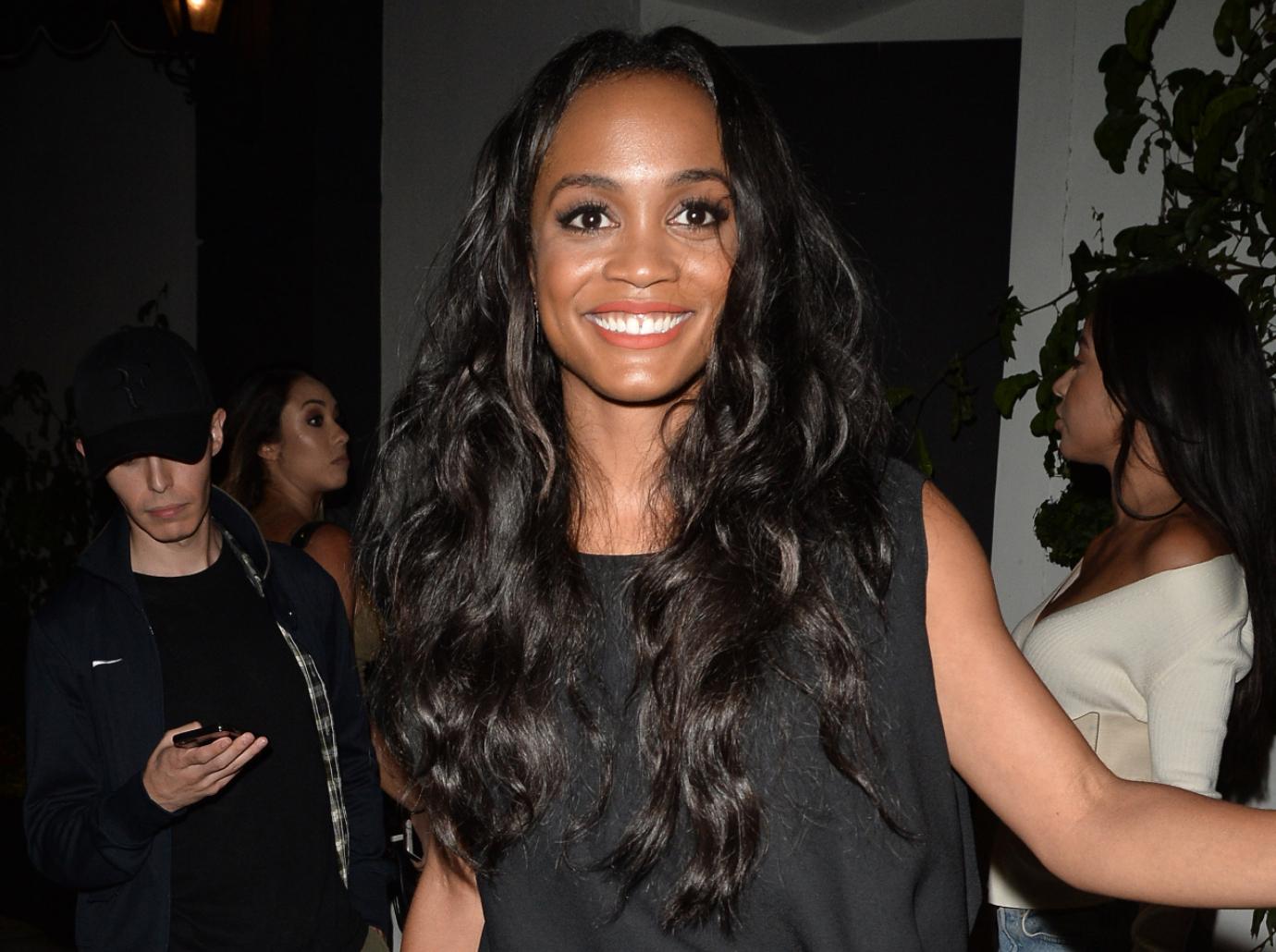 Article continues below advertisement
But her exit does not come as a shock to many, given that Lindsay said she had "had enough" of the Bachelor franchise earlier this year following controversy surrounding the show's longtime host, Chris Harrison, and a contestant on Matt James' season.
After Rachael Kirkconnell was called out for past racially insensitive photos – which showed her dressing up as a Native American as well as attending a plantation-themed party – Harrison urged people to have "a little grace, a little understanding, a little compassion" toward Kirkconnell. He also questioned the "lens" of 2021 compared to that of 2018, the year Kirkconnell attended the antebellum party.
Article continues below advertisement
Days later, Lindsay called out Harrison and announced her plans to quit the franchise at the end of her contract.
"I can't take it anymore," she said on her other podcast, Higher Learning with Van Lathan and Rachel Lindsay. "I'm contractually bound in some ways, but when it's up, I am, too. I can't. I can't do it anymore."
Article continues below advertisement
Though she was grateful that the show had led her to her now-husband, Bryan Abasolo, she said she was ultimately done.
"I'm f--king tired," she told co-host Van Lathan at the time. "I'm exhausted. I have truly had enough. My entire reason for doing The Bachelorette — and I was lucky it worked out for me in the most beautiful way, in finding Bryan — is that I wanted to be a representative as a Black woman to this audience. And I wanted to pave the way for more people to have this opportunity. In some ways, that has happened. I wanted the franchise to be better. I have a love-hate relationship with it. I'm connected to it."
Article continues below advertisement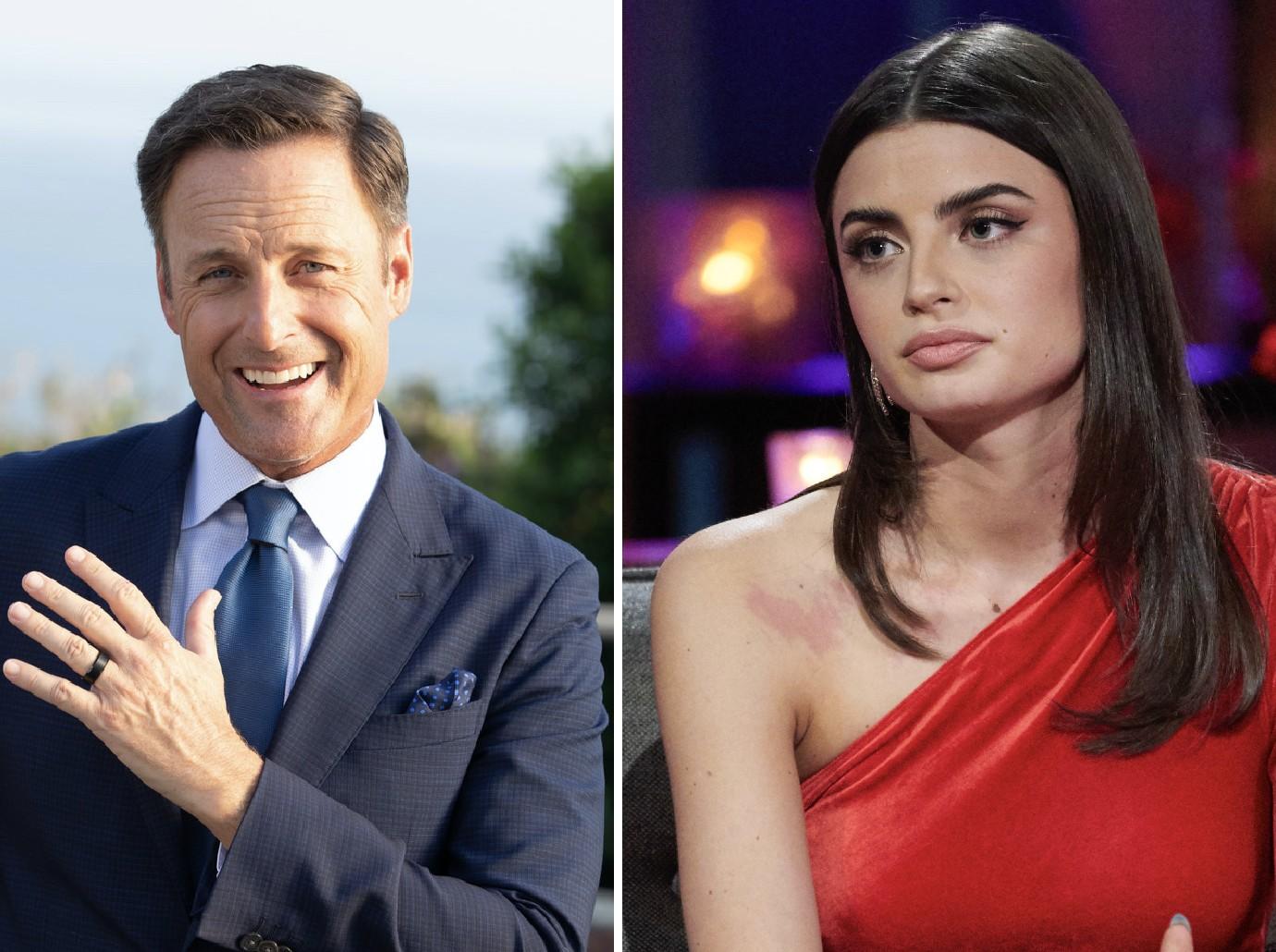 "It did stuff for me, and I'll never forget that," she added. "But how much more do I want to be affiliated with this? How much more can I take of things like this? I said I was going to leave if they didn't have leads of color. OK, they did that, and they made some other changes. They hired a diversity consultant. ... Did Chris Harrison not sit through that?"
Article continues below advertisement
Lindsay said her outspokenness was met with intense harassment online. At one point, she even had to deactivate her Instagram account for the sake of her mental health, which she feels may be at stake once again.
"I've been struggling, that's no secret," she told Kufrin on Tuesday. "And it's been really, really hard for me lately. And a lot of the things that we talk about on this podcast are also about taking care of yourself and finding your peace and protecting that peace and protecting your mental health. And so for me, I just feel like I've come to the end of doing the podcast, and I'm glad that I'm leaving on a high note where it's the 100th episode. It's such a big milestone."
"It's just time," she later added. "It's just time for me to move on, and I will be supporting you from a distance."