Quentin Tarantino Will Be A New Dad At 59, Director's Much-Younger Wife Daniella Pick Is Pregnant With Baby No. 2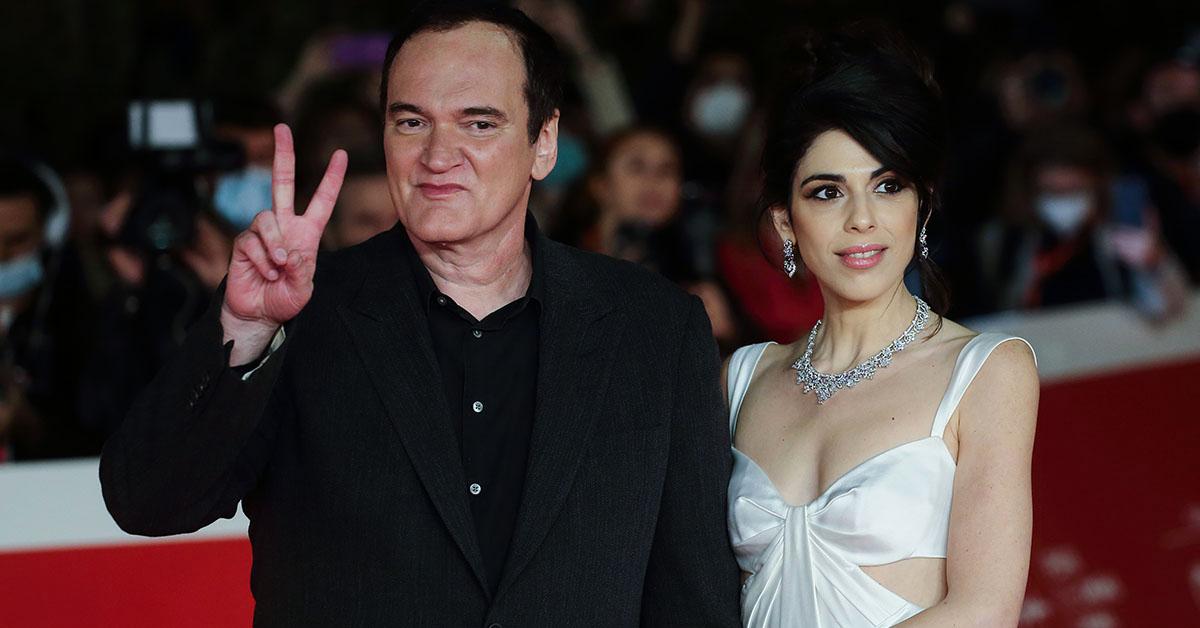 Quentin Tarantino is going to be a father for the second time, and he'll be 59 years old when that happens.
The 58-year-old film director – whose birthday is next month – and his 38-year-old wife, Daniella Pick, are expecting again!
Article continues below advertisement
The pregnancy news, which was revealed on Wednesday to People via his publicist, comes two years after the couple welcomed their first child together, son Leo, in February of 2020.
Leo is also their first child as individuals.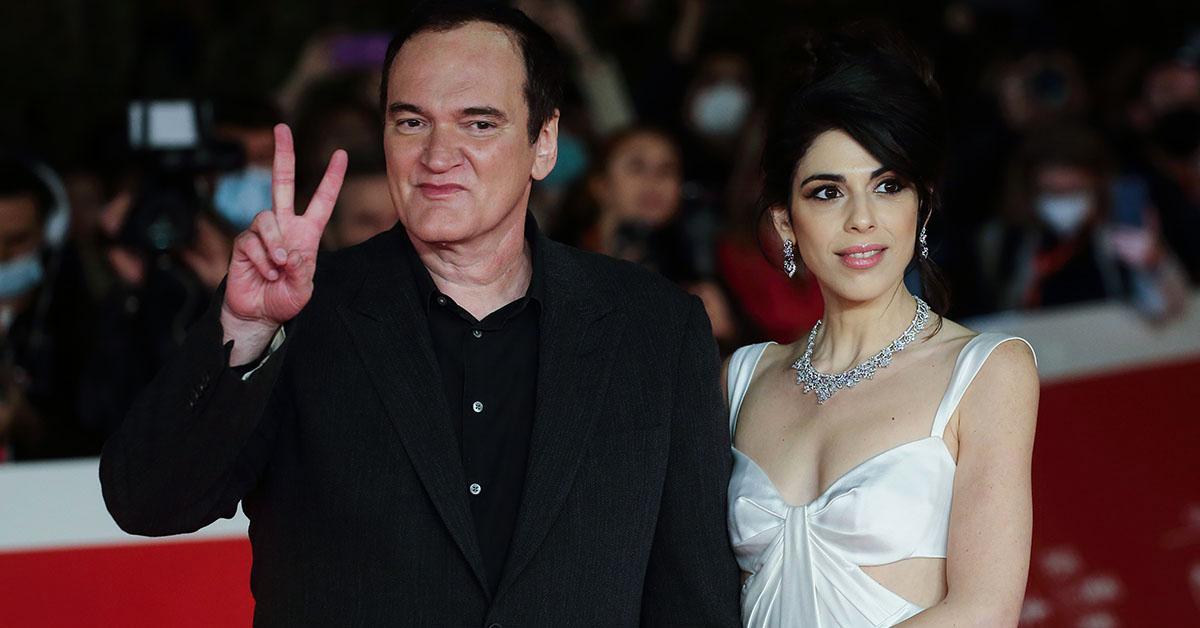 Article continues below advertisement
Though he rarely speaks about his family life, Tarantino did shut down any talk that he and Pick named their first baby after actor Leonardo DiCaprio, with whom the director worked on the 2019 western-action movie, Django Unchained, followed by the 2019 comedy-drama, Once Upon A Time ... In Hollywood.
"We almost didn't name him that because people would assume I named him after Leonardo DiCaprio," the director told Jimmy Kimmel last year during an appearance on the comedian's late-night talk show.
"There's nothing wrong with that," Quentin was quick to note, "but ... he's named after my wife's grandfather."
"But also because, just in our hearts, he was our little lion," added the Academy Award winner. "So he's a lion. That's how we thought about him."
Tarantino and his family are currently living in Tel Aviv in his wife's home country of Israel, so it's no surprise that 2-year-old Leo is picking up on the culture and language around him.
"He's talking – they're not necessarily words, but he makes himself understood," the director said back in June. "He can only say one word and that is 'abba,' which is the Hebrew word for 'dada.' And a third of the time, he means me."
But the Knoxville, Tennessee, native revealed he's picked up on a thing or two in the process.
"I'm actually learning a lot with Leo, because he watches these baby TV [shows] and it's all in Hebrew," explained Quentin. "I'm learning the Sesame Street version of Hebrew."
Article continues below advertisement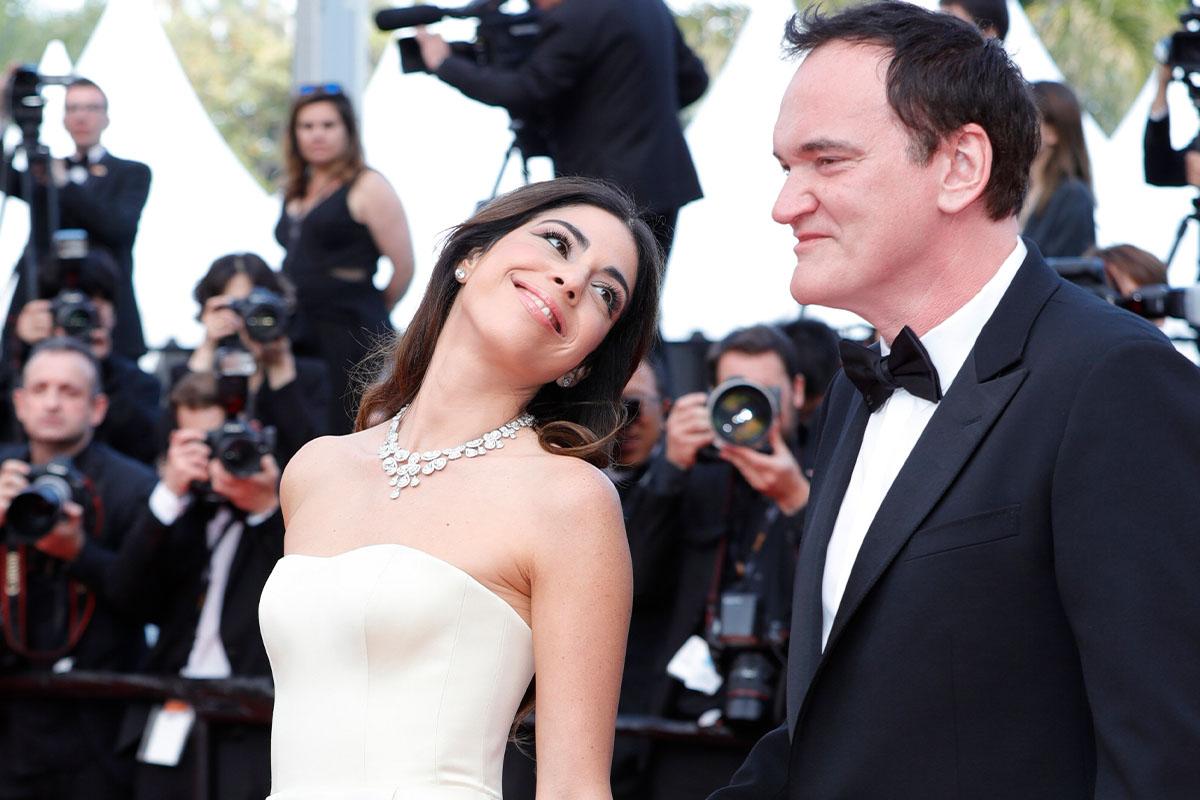 Daniella was born in Ramat Hasharon to Israeli pop singer Svika Pick and songwriter Mirit Shem-Or.
She and her sister, Sharona Pick, followed in their famous parents' musical footsteps – first as a duo, and later as individuals.
Since then, Daniella has dabbled in modeling as well as acting, even scoring a small role in Quentin's Once Upon A Time, playing Daphna Ben-Cobo.
Tarantino first met Pick back in 2009 while he was in Israel promoting Inglourious Basterds. The couple got engaged in the summer of 2017 and tied the knot the following winter with an intimate ceremony in Los Angeles, California.
It's the first marriage for both.