Prince William & Kate Middleton Put Family Drama Aside For 10th Anniversary As Reports Swirl Prince Harry Is 'Embarrassed' By Oprah Interview
Article continues below advertisement
The 38-year-old Duke of Cambridge wore nothing but a giant smile on his face as he held onto his bride one decade after they said "I do" at Westminster Abbey in London.
Taking to their official royal Instagram ahead of their monumental anniversary, William and Kate released several new photos to commemorate the occasion and made it clear that despite their major family drama, nothing can ruin their celebration.
In the photos shared on Wednesday, the duo looked happy in love while showing some tasteful PDA outside Kensington Palace.
One pic featured Kate in a crystal blue dress engulfed in her husband's arms as she smiled and laid her head on his chest. In another, a sweater-clad William is seen admiring his bride with a lovely look while holding her hand.
Article continues below advertisement
Their anniversary snaps come as tensions run high between the royal family. According to brand new reports, Prince Harry might be regretting that explosive interview with Oprah Winfrey.
Last month, Harry and Meghan Markle sat down with the talk show queen and claimed there was racism within the palace with Meghan alleging a lack of support from the royal family left her contemplating suicide.
Article continues below advertisement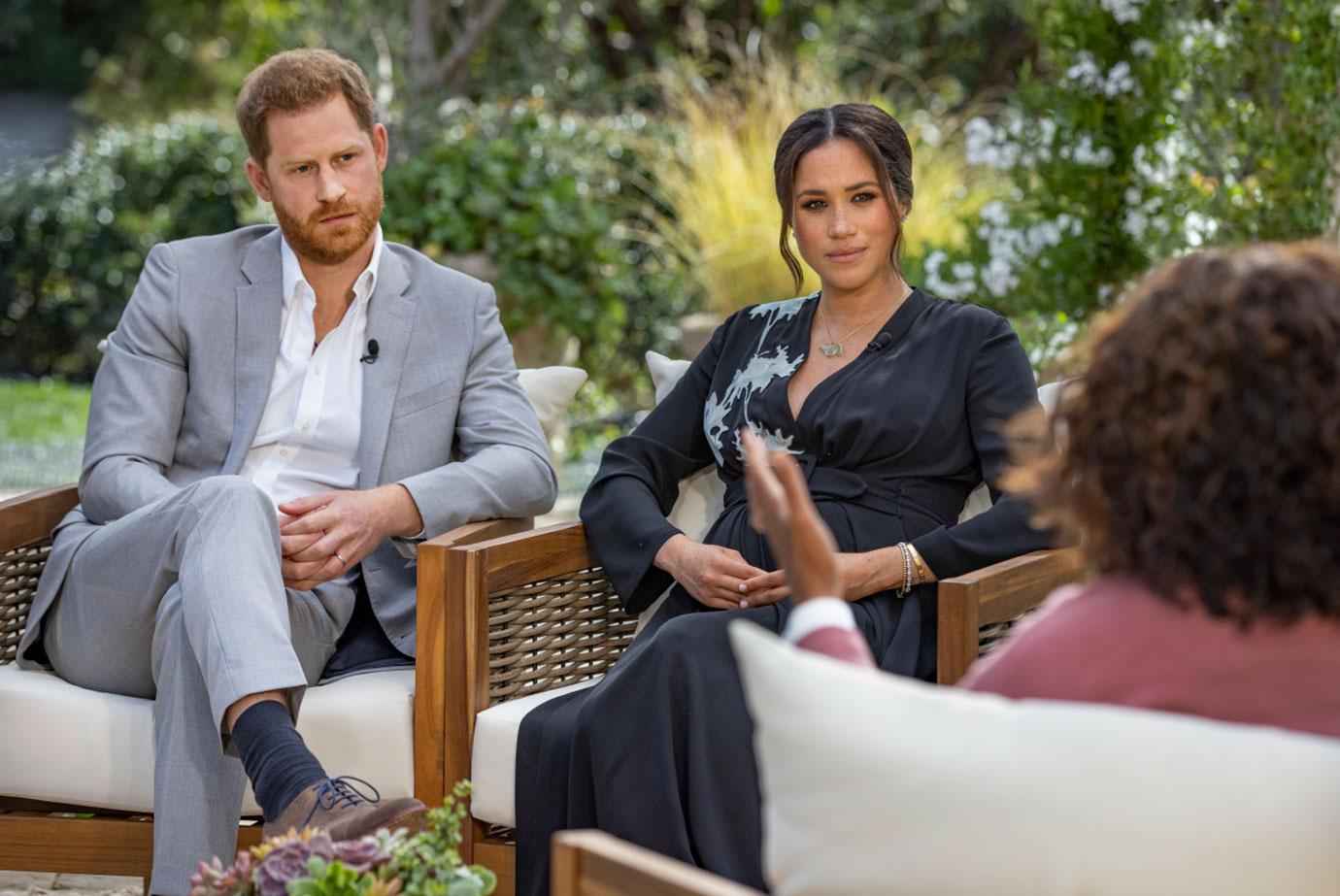 Article continues below advertisement
"Harry was clearly hurt and angry about Meghan's experience with the royals - and used the interview to get it out," Duncan said. "But after returning home, I've no doubt he's been feeling embarrassed, regretful and awkward. He's now facing the consequences. I believe he'll regret that interview - and maybe his decision to leave the Royal Family."
RadarOnline.com told you first, Harry felt "ambushed" by Prince Charles and William during their unscheduled two-hour meeting at Windsor Castle after Prince Philip's service. Despite communicating with his father and older brother, we learned the conversation between the three royal family members was "unproductive."
Article continues below advertisement
Harry skipped out on Queen Elizabeth's 95th birthday and, instead, got the Hell out of Dodge opting to take a lunch meeting with Hollywood heiress Wallis Annenberg in Los Angeles.
Moments ago, she congratulated William and Kate on their 10-years. Reposting their anniversary photos, Queen Elizabeth wrote, "Wishing The Duke and Duchess of Cambridge a very happy wedding anniversary. Today marks ten years since Their Royal Highnesses exchanged vows at Westminster Abbey."