Royal Rift? Prince Harry & Meghan Markle Sit Apart From Prince William, Duchess Kate At Jubilee Church Service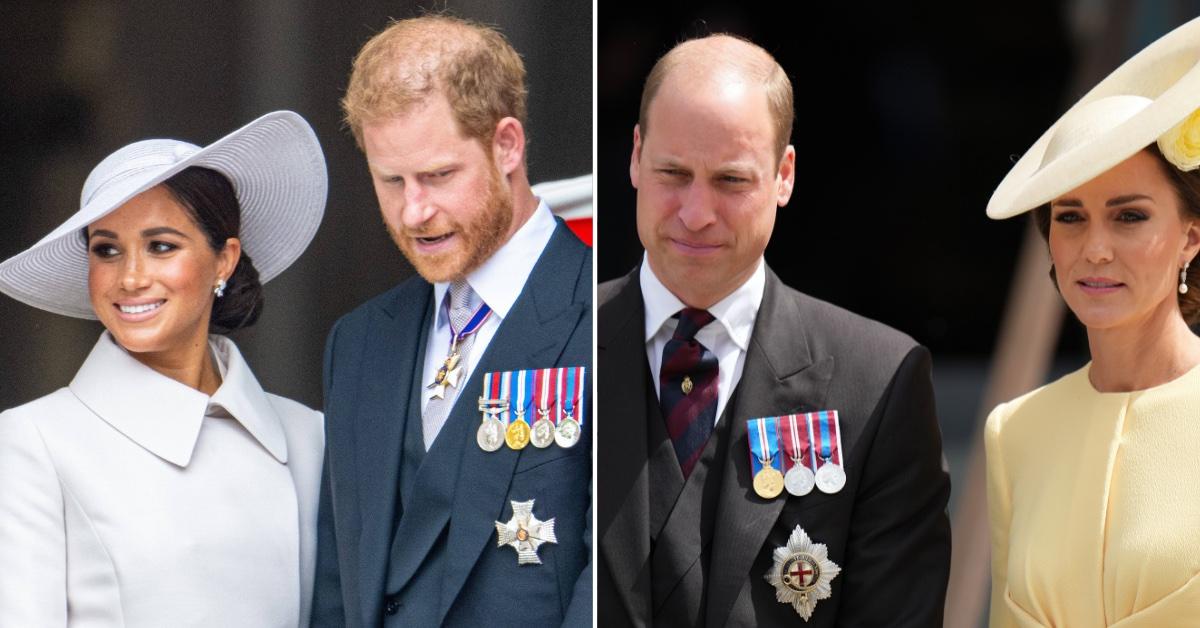 Queen Elizabeth's Platinum Jubilee celebrations brought the royal family back together on Friday, so of course fans were quick to spot that two key couples were sitting far apart during the Service of Thanksgiving.
Prince Harry and Meghan Markle were seated on the right side of St. Paul's Cathedral, while Prince William and Duchess Kate were off to the left next to Princess Eugenie, Princess Beatrice and their husbands.
Article continues below advertisement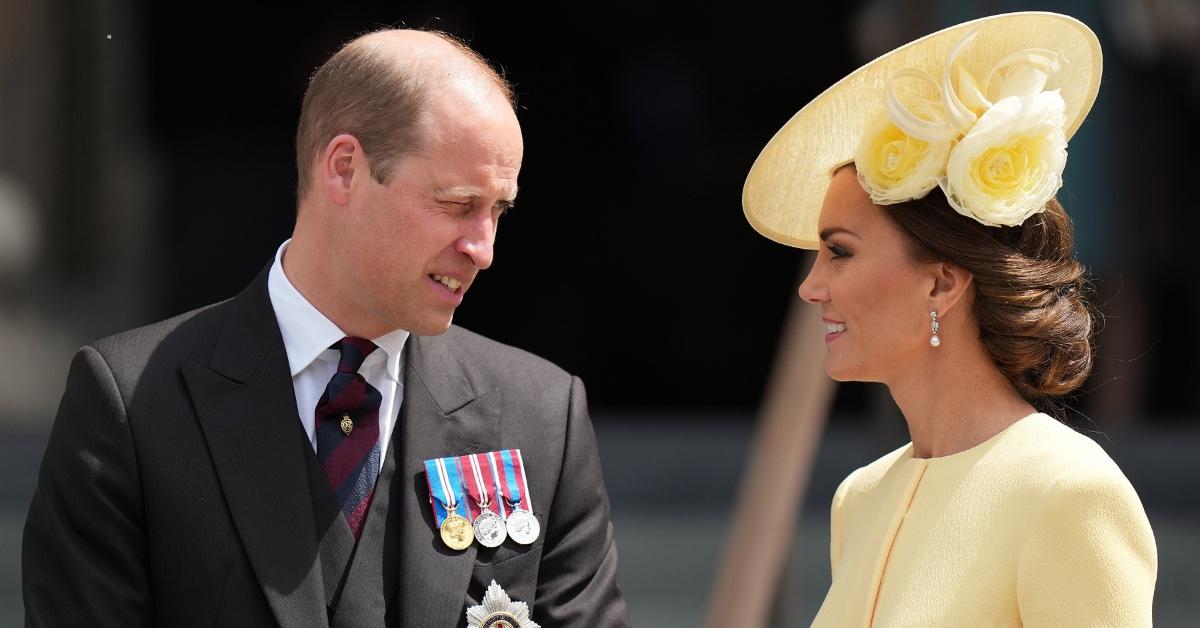 Meanwhile, Meghan and Harry were rubbing elbows with Princess Anne, Prince Charles and Camilla Parker Bowle.
Although feud rumors started swirling, it seems there could be a simple reason for the seating arrangement.
Article continues below advertisement
"Senior members of the royal family were seated in the front row and non-senior members in the second row," an insider told Us Weekly, claiming it was it was the palace's decision "to keep them on opposite sides" to avoid any unwanted attention after the two couples were "scrutinized" during the 2020 Commonwealth Day Service.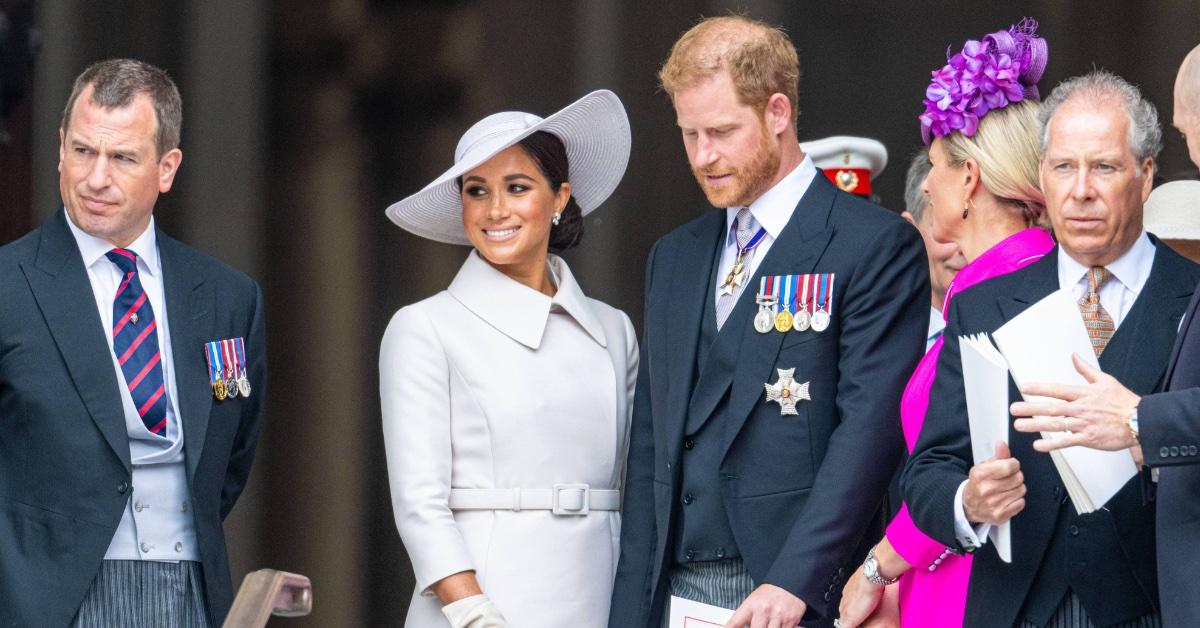 Article continues below advertisement
Upon their exit, Meghan and Harry were booed and cheered by some while other royals got the rockstar treatment.
Queen Elizabeth opted to sit this one out due to mobility issues.
The former royals had previously stepped out for Trooping the Colour on Thursday, but did not watch from the Buckingham Palace balcony.
A statement confirmed that much in May, noting it was now only for "members of the Royal Family who are currently undertaking official public duties."
Article continues below advertisement
Despite their rocky past with Harry's family, the couple made sure to show support during Elizabeth's highly anticipated Jubilee celebrations honoring her 70 years on the throne.
According to reports, there will be a lot more fun ahead. Meghan and Harry are planning to attend BBC's Party at the Palace on Saturday evening and the concert on Sunday.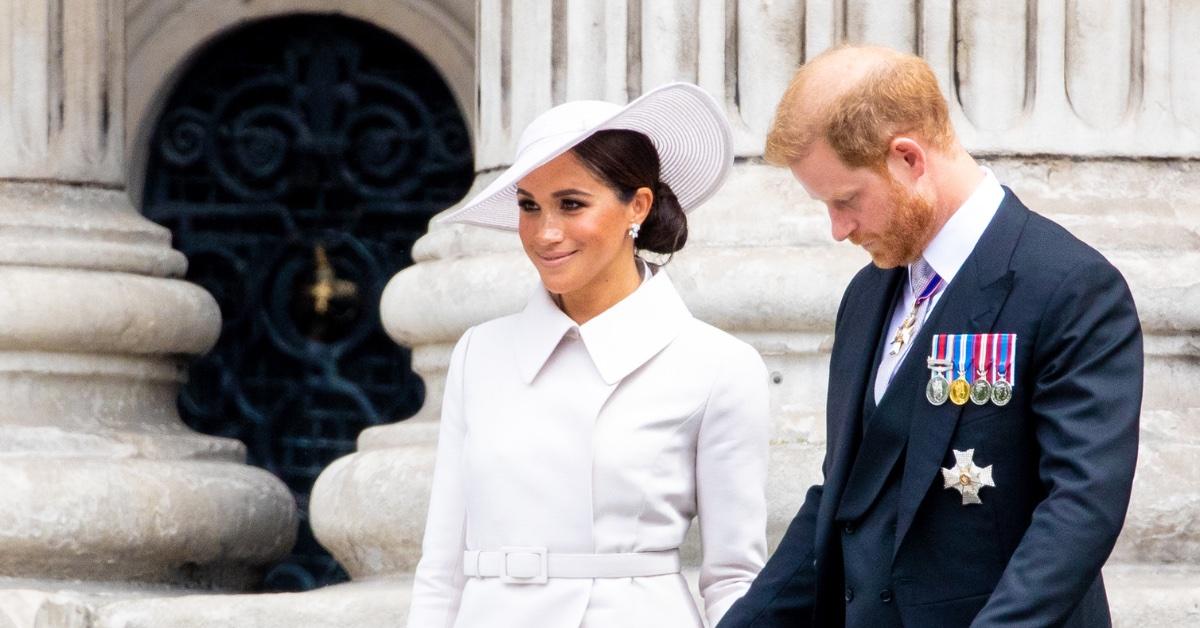 Article continues below advertisement
Diana Ross, who will take the stage, gushed that the Queen has "continued to be such an incredible inspiration to so many across the world and I was absolutely delighted to receive an invitation to perform on such a momentous and historic occasion."
After that special event, Harry and Meghan be hosting a private birthday party for their daughter Lilibet at Frogmore Cottage, which will apparently be attended by the Queen.