Piers Morgan Trashes 'Spineless Self-Pitying Twerp' Prince Harry In First Column Since Storming Off Set Over Meghan Markle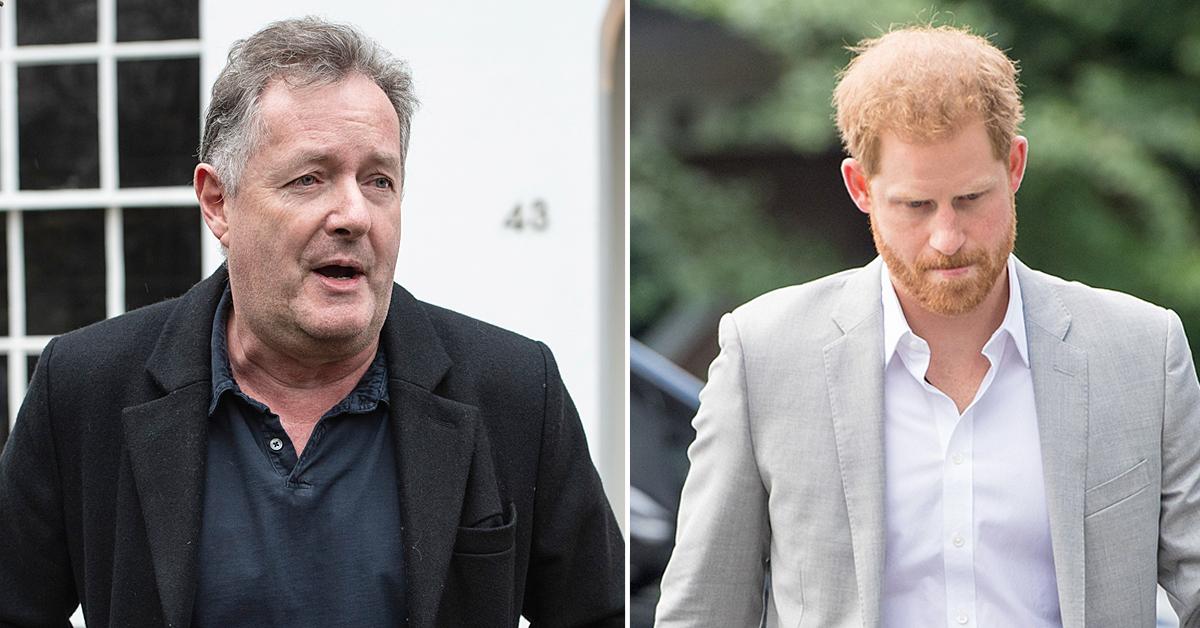 Article continues below advertisement
Two months after walking off the set and later quitting his Good Morning Britain show after being called out over his comments on Meghan Markle, the controversial British commentator is lighting up Prince Harry.
In his first Daily Mail column since the career-damaging incident, Piers Morgan is doubling down on his royal distain of the Duke of Sussex, this time coming for Harry's manhood.
Article continues below advertisement
Calling the 36-year-old's recent interview with Dax Shepard a "shameful new attack on his family," the 56-year-old former CNN host didn't hold back in his latest trash-talking article.
With the opinion headline reading, "I didn't think Harry could go lower than trashing his grandmother as she mourns Prince Philip, but the spineless self-pitying twerp's attack on free speech makes HIM look bonkers not the US Constitution," Piers didn't come to play.
Article continues below advertisement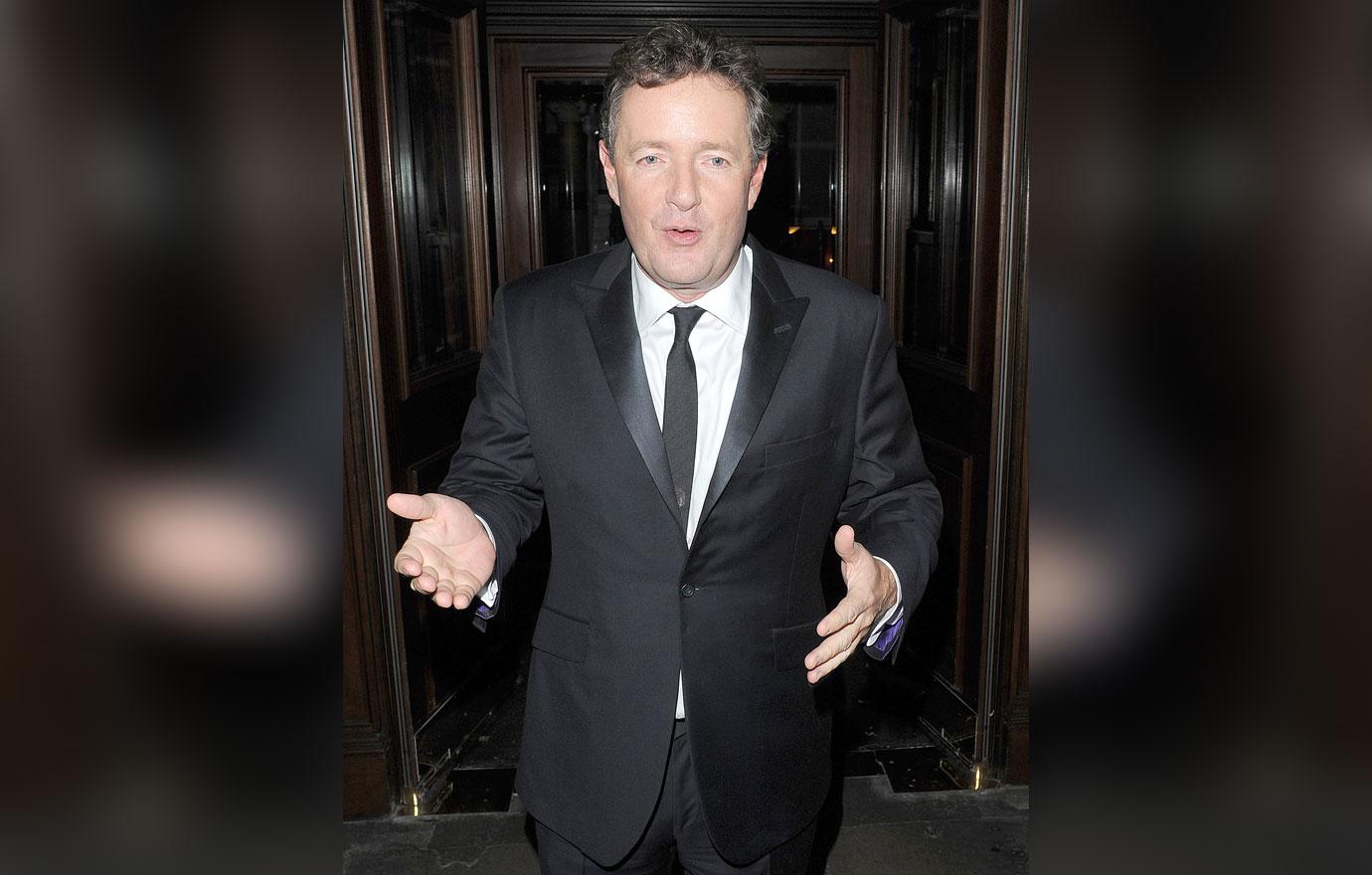 First, making it clear that he disagrees with Harry's stance on the First Amendment.
Article continues below advertisement
Telling Shepard it's "bonkers," the royal family member explained, "I don't want to start going down the First Amendment route because that's a huge subject and one which I don't understand because I've only been here a short time, but you can find a loophole in anything. You can capitalize or exploit what's not said rather than uphold what is said."
Calling Harry's conversation with Shepard "absurd Meghan-inspired psychobabble," the wildly unpopular writer said it's safe to assume he "just hates anything which affords any protection to journalists to say things he doesn't like."
Article continues below advertisement
"But all that Americans will take away from Harry's outburst about the First Amendment is a posh, privileged British royal slamming their Constitution and their unalienable rights to freedom of speech and expression," Piers explained.
"It takes an extraordinary amount of entitled arrogance to mock the most revered building block of your adopted country's history," he continued.
Article continues below advertisement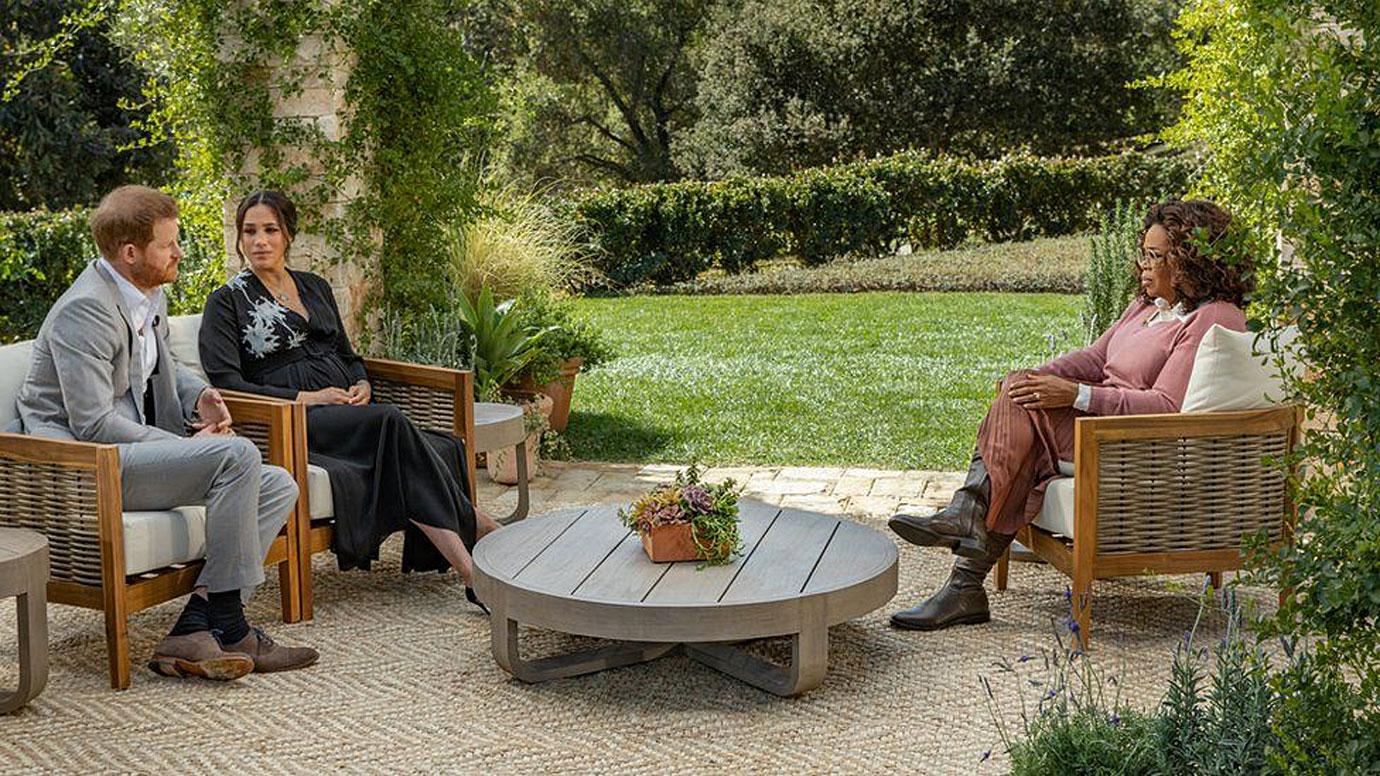 Article continues below advertisement
"It's the same mindset that makes Meghan think she can complain to the bosses of TV networks when presenters like me refuse to believe her lies - and have them removed from their jobs if we don't apologise for our impertinence," he wrote.
As RadarOnline.com reported, Piers Morgan walked off the set of Good Morning Britain in March after one of his co-hosts called him out over bullying comments he made about Meghan following her interview with Oprah Winfrey.
Article continues below advertisement
He insinuated that she was lying about her claims there was racism within the palace and how she felt so unsupported by the royal family that she contemplated suicide.
He later quit the show and his friend Sharon Osbourne, who defended his actions on live television, was later axed from The Talk.