Exclusive Details
Tennis Star Novak Djokovic Parties At Karaoke Club After Wimbledon Win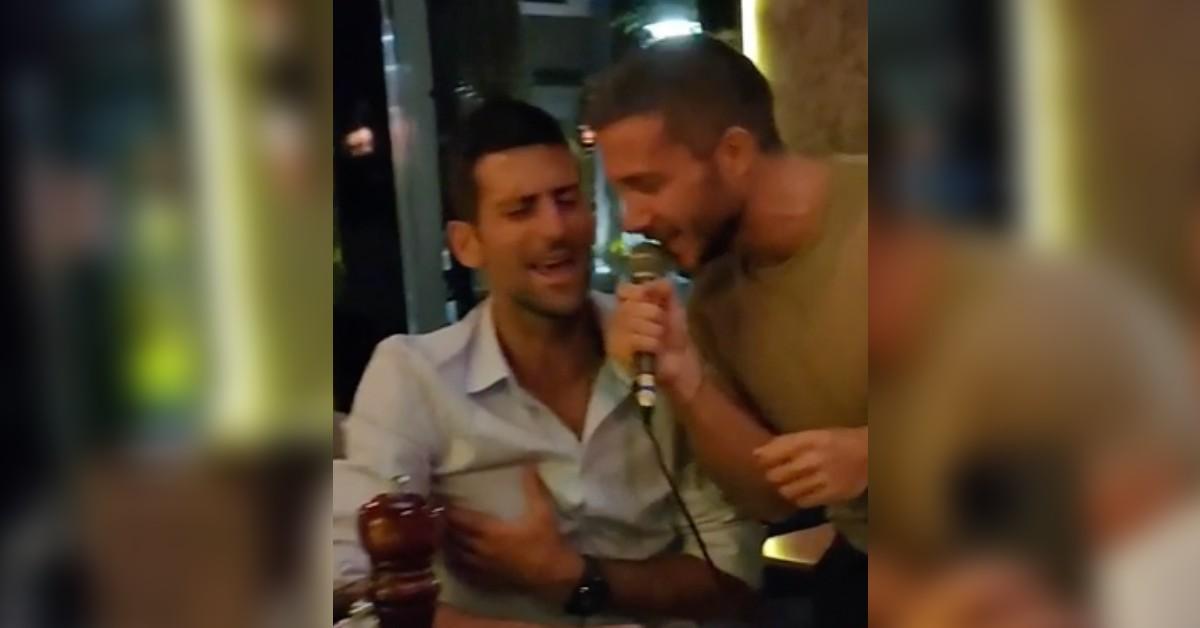 Novak Djokovic celebrated his Wimbledon win against Nick Kyrgios in style this year, according to a video obtained by RadarOnline.com.
The video – which was taken earlier this week – showed the 35-year-old Wimbledon winner partying with his friends and rocking out to a number of Serbian songs after returning to his home country following the monumental win.
Article continues below advertisement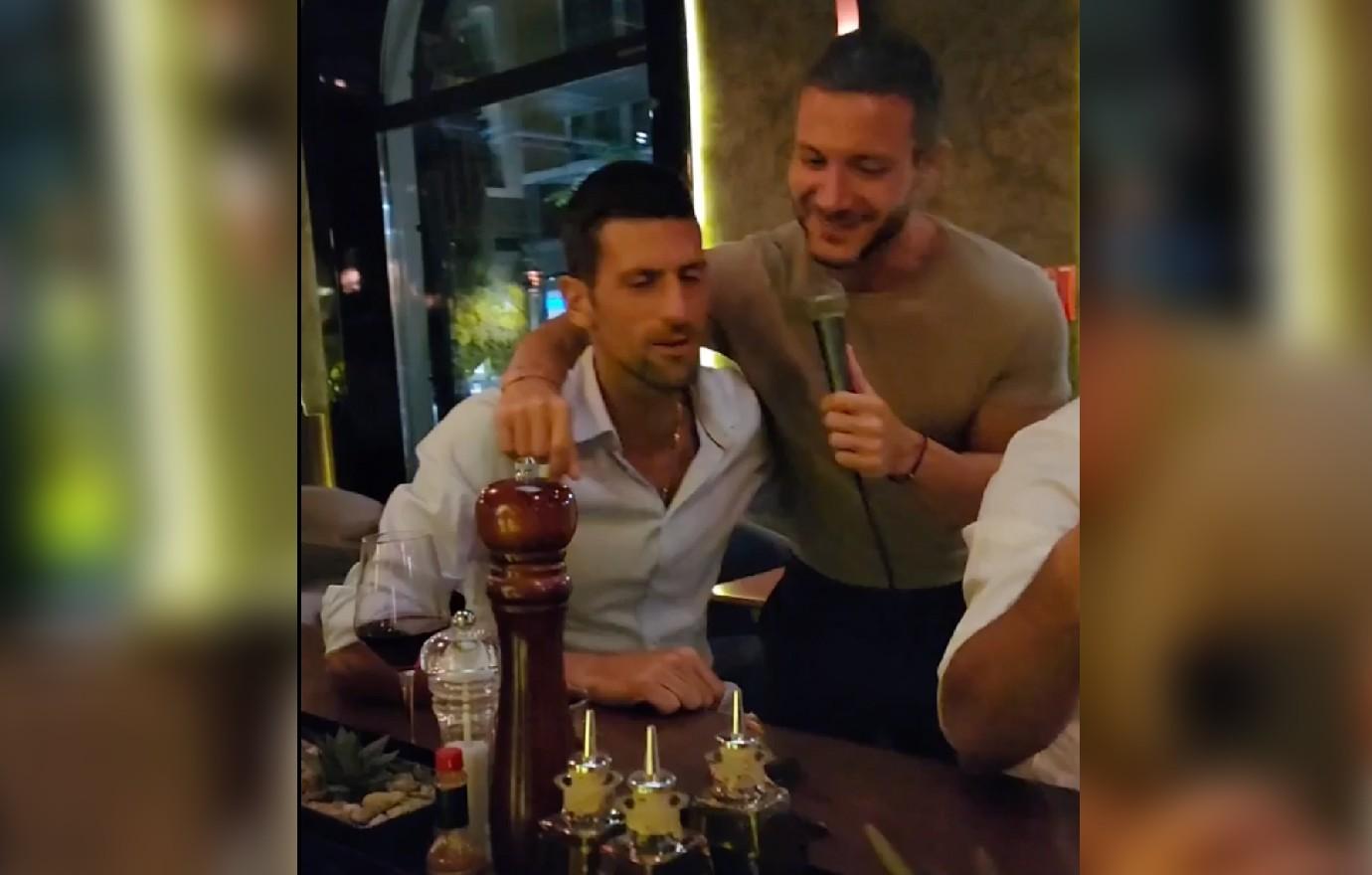 Djokovic was also filmed singing Sting's "Englishman In New York" alongside his newly obtained trophy, an award that marked the pro tennis player's 21st Grand Slam title in the sport.
Surprisingly, Kyrgios – who Djokovic defeated in the Wimbledon final on Sunday – did not attend the raucous celebration in Serbia.
The two tennis professionals previously made a promise to spend time together after the prestigious tournament, although Djokovic ultimately turned down Kyrgios' offer to celebrate and "go nuts" at a nightclub when he officially claimed the Wimbledon title on Sunday.
"I don't know if I can call it a bromance, yet, but we definitely have a better relationship than what it was probably prior to January this year," Djokovic said during an interview after his win.
Article continues below advertisement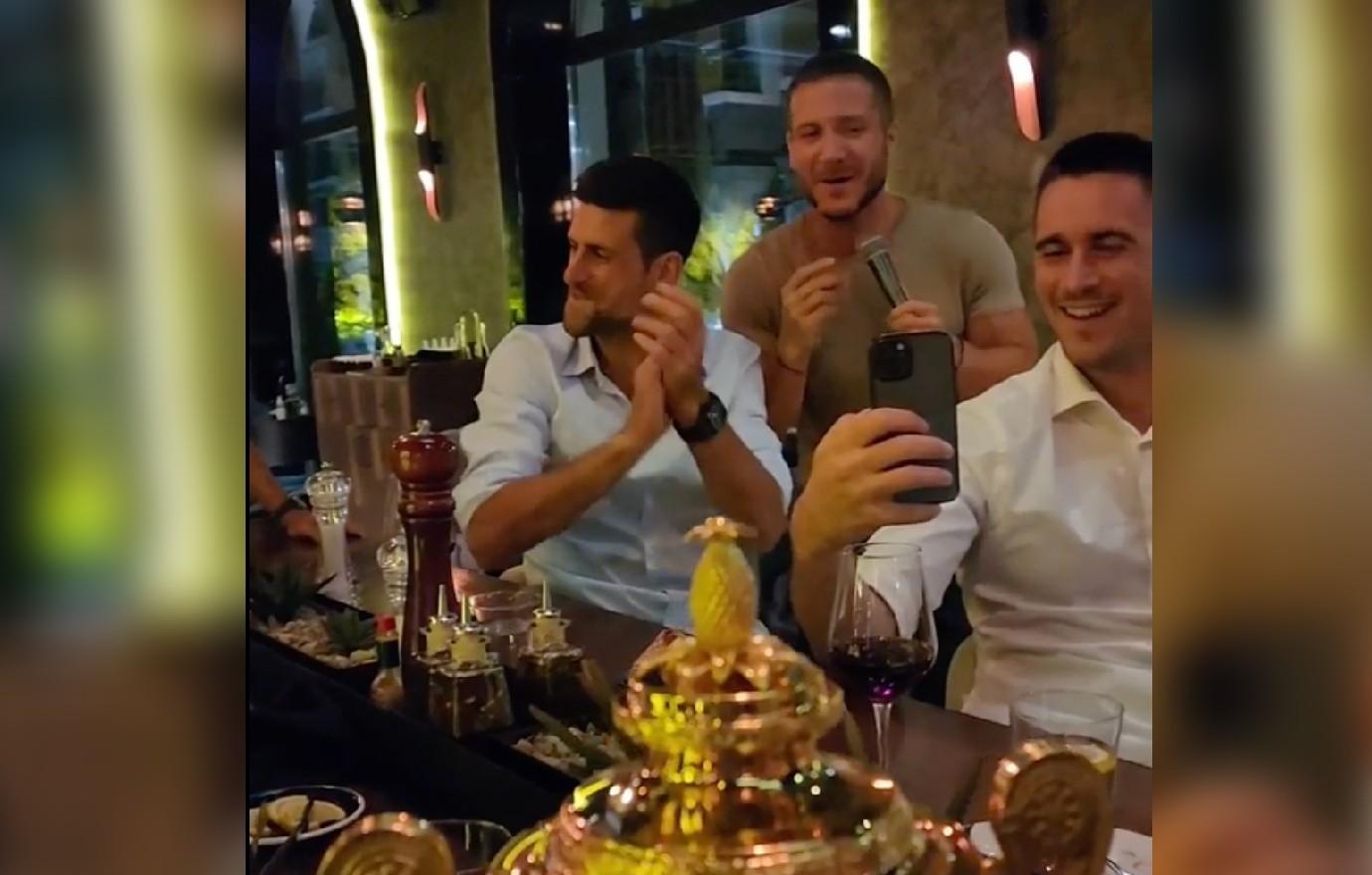 "But when it was really tough for me in Australia, he was one of the very few players that came out publicly and supported me and stood by me," the Wimbledon winner added. "That's something I truly appreciate. So I respect him for that a lot."
Kyrgios also reached out to Djokovic on social media leading up to their face off this past weekend asking if the two pros were now "friends."
"If you are inviting me for drinks or dinner, I accept. P.S. winner of tomorrow pays," Djokovic said, to which Kyrgios responded: "Deal, let's go to a nightclub and go nuts."
Djokovic ultimately explained why he had to turn down Kyrgios' nightclub offer while speaking to former tennis champ and ex-British television presenter Sue Barker.
Article continues below advertisement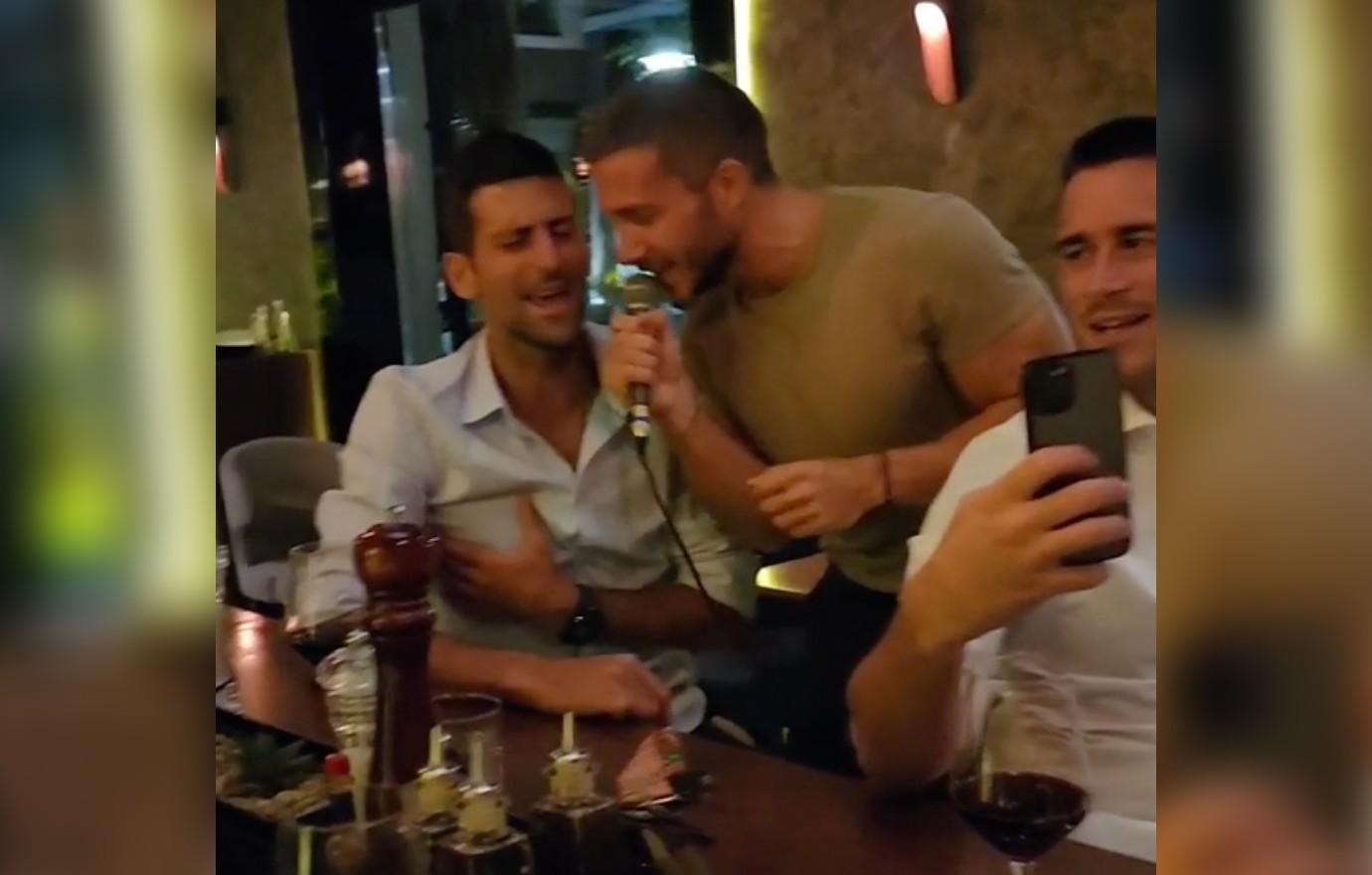 "I didn't reply to that because my wife was next to me," Djokovic told Barker shortly after he claimed the Wimbledon trophy. "Let's start with dinner and drinks and we'll see."
While Djokovic partied it up and belted out karaoke tunes in Serbia, Kyrgios reportedly hit the nightclubs in London alongside his partner, Costeen Hatzi, and his sister, Halimah.