Nicolas Cage Back On Set With Demi Moore Days After Getting Kicked Out Of Las Vegas Steakhouse For Alleged 'Drunken Tiff' With Staff
Nicolas Cage was spotted for the first time after he was allegedly involved in a drunken bar fight in Las Vegas.
Paparazzi caught the actor hugging his co-star Demi Moore on Thursday. The two were filming their upcoming action-comedy movie, The Unbearable Weight Of Massive Talent.
Article continues below advertisement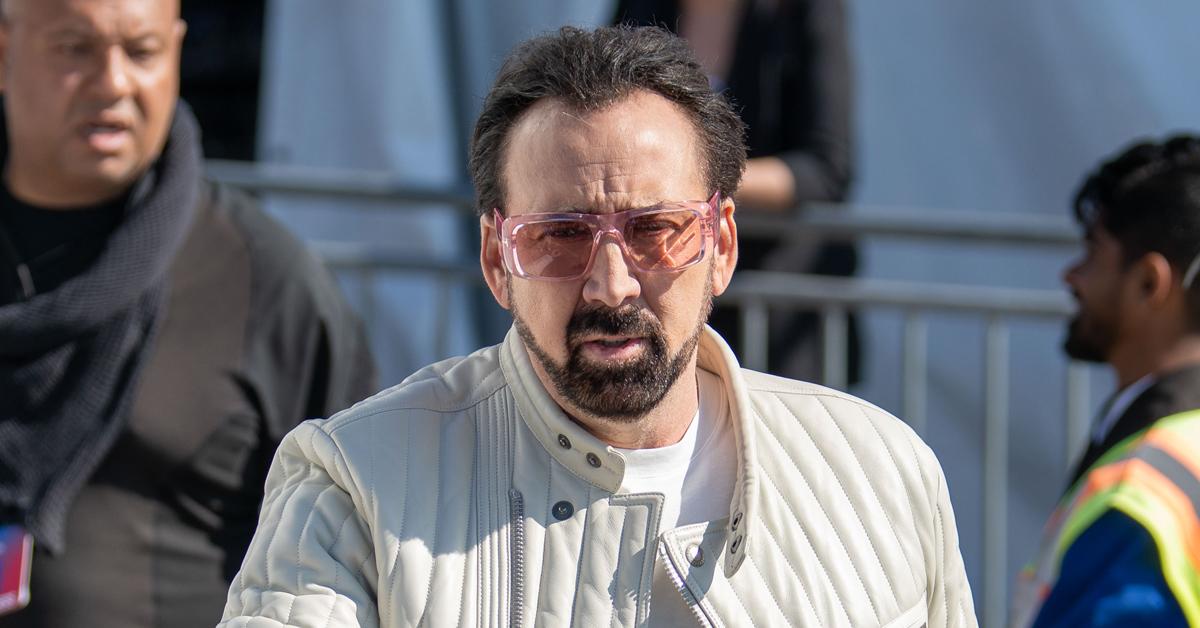 Cage was pictured with a fuller head of hair as the actor had displayed thinning hair in the past while Moore looked sensational sporting a tight-fitting all-yellow dress.
He is reportedly playing a fictionalized version of himself in the movie, where he was offered $1 million to make an appearance at a birthday party of a Mexican billionaire fanatic.
Article continues below advertisement
This comes after reports said he was thrown out of a restaurant after getting into a brawl with a bar staff while intoxicated in Vegas.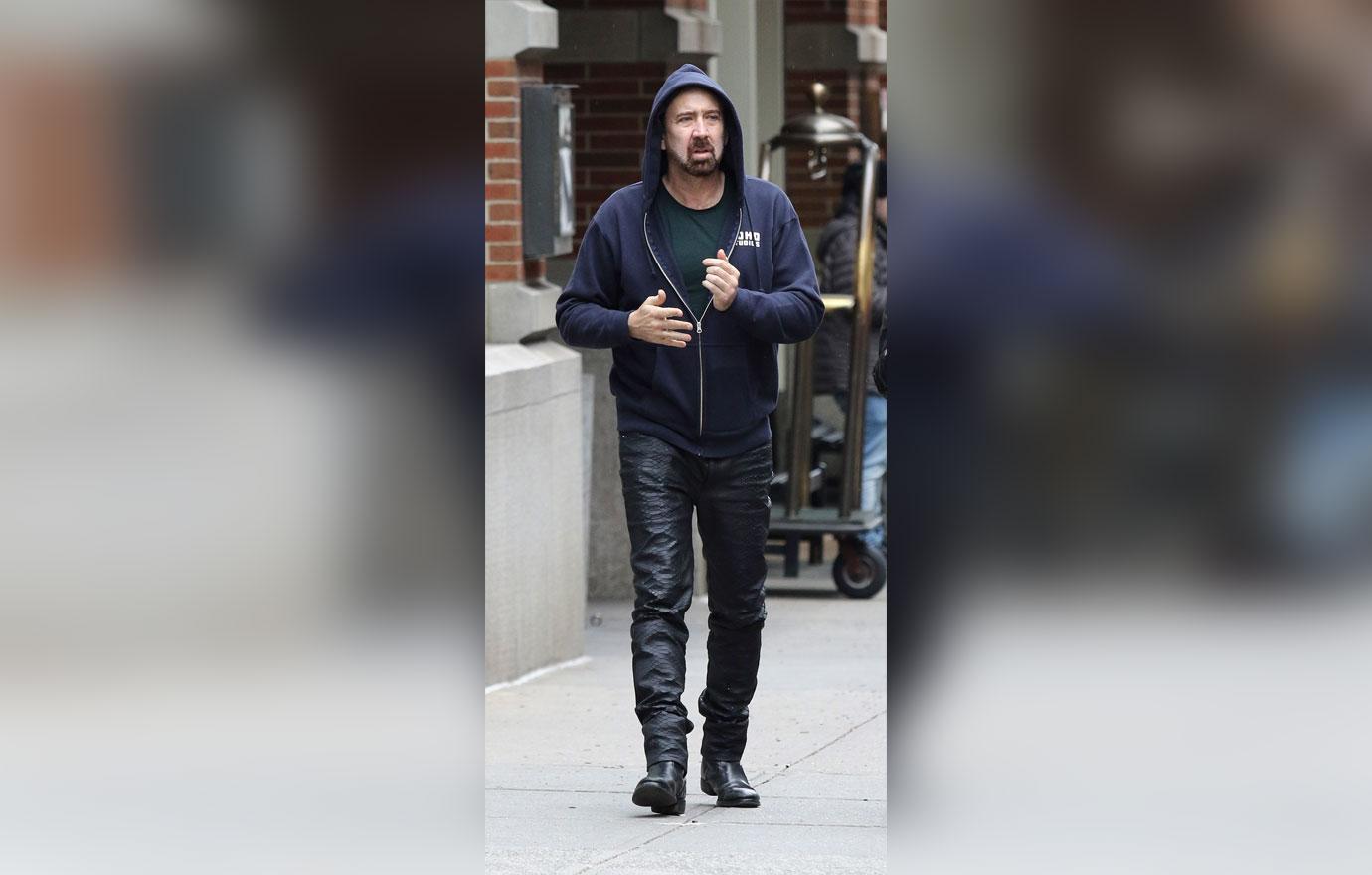 Article continues below advertisement
In a video taken by a witness, the 57-year-old actor was escorted out of Lawry's Prime Rib near the strip last week. The onlooker initially thought they saw just a random drunk homeless person before recognizing the Oscar-winning actor.
At one point, Cage was seen sitting on a couch shoeless as he struggled to get his sandals on before wobbling around and shouting while wearing leopard pants and a black t-shirt.
According to the eyewitness, the staff told them that Cage had consumed quite an amount of hard liquor, including expensive Whiskey and shots of tequila before he became "completely smashed" and got himself into "a bit of a fight with the staff."
Article continues below advertisement
"We were at that bar at Lawry's when we noticed what we at first thought was a homeless man completely drunk and being rowdy," the source claimed. "To our shock, it turned to be Nicolas Cage. He was completely smashed and was getting into a bit of a fight with the staff."
The insider who requested to remain anonymous continued, "He was in a really bad state and was walking around shoeless. Staff told us he has been downing shots of tequila and 1980 Macallan whiskey."
Article continues below advertisement
The onlooker added that Cage even invited them to come back to his place, but they thought it was a bad idea given his state.
However, this isn't the first time the actor has displayed such behaviors in public.
In March 2019, another witness filmed him looking a hot mess while applying for a marriage license at a Las Vegas courthouse with his fourth wife, Erika Koike. As expected, he asked for an annulment four days later, claiming he was too intoxicated to comprehend what was going on during the wedding.
Article continues below advertisement
The Ghost Rider actor was also filmed singing Purple Rain at a karaoke bar in Los Angeles a month following the annulment looking like he was having a good time.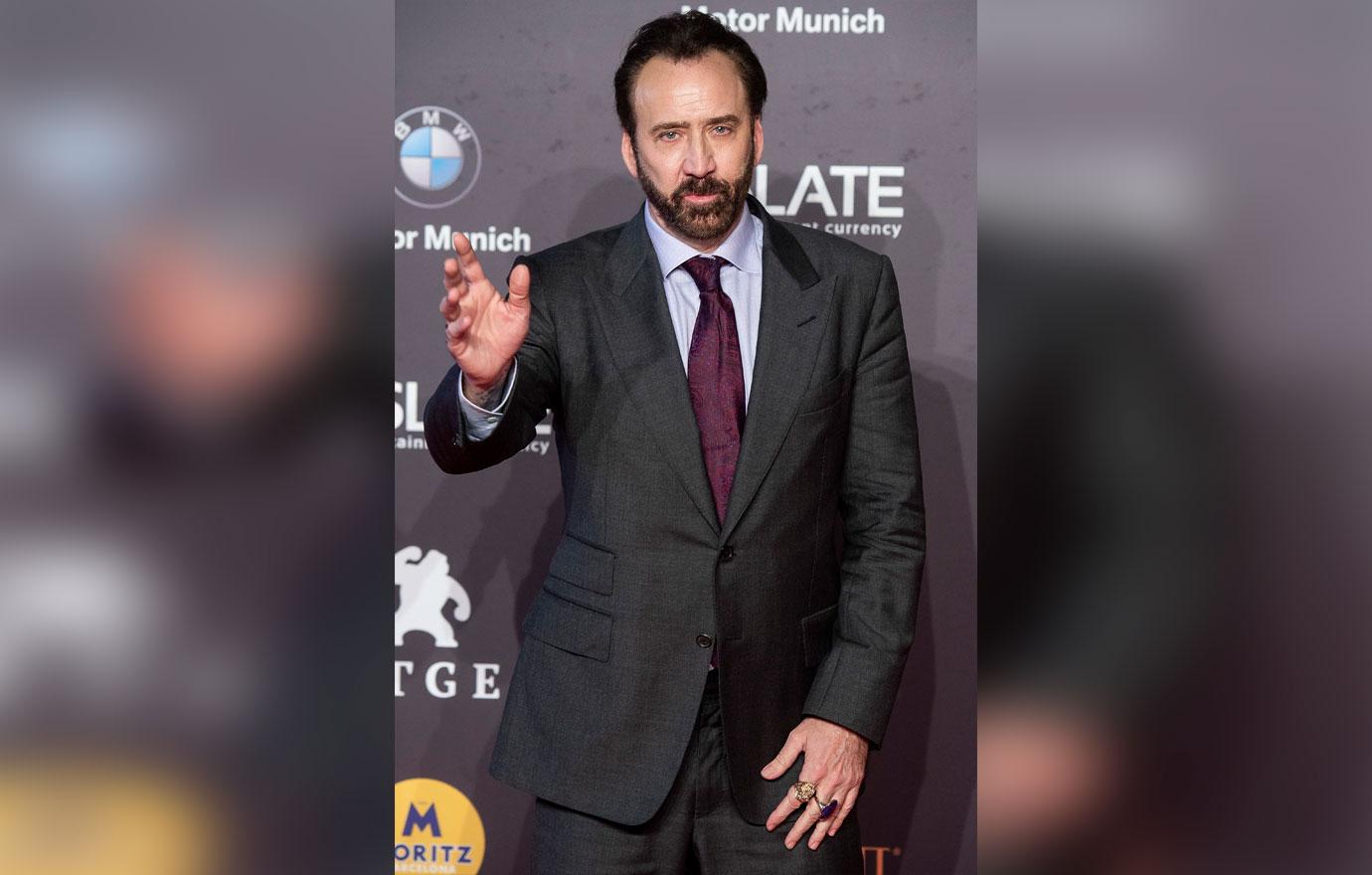 Nic has yet to comment on the recent incident.