Nicki Minaj's Husband Kenneth Petty Reaches Plea Deal In Criminal Case, Prosecutors Won't Seek Prison Time
Nicki Minaj's husband Kenneth Petty has taken a plea deal in the case accusing him of failing to register as a sex offender.
Article continues below advertisement
According to reports, Petty has agreed to plead guilty to one charge of "failure to register" and prosecutors agreed to not seek jail time. in court, Petty says the government agreed to a minimum of "5 years of supervised release", as opposed to the maximum sentence of "10 years in prison with a lifetime of supervised release".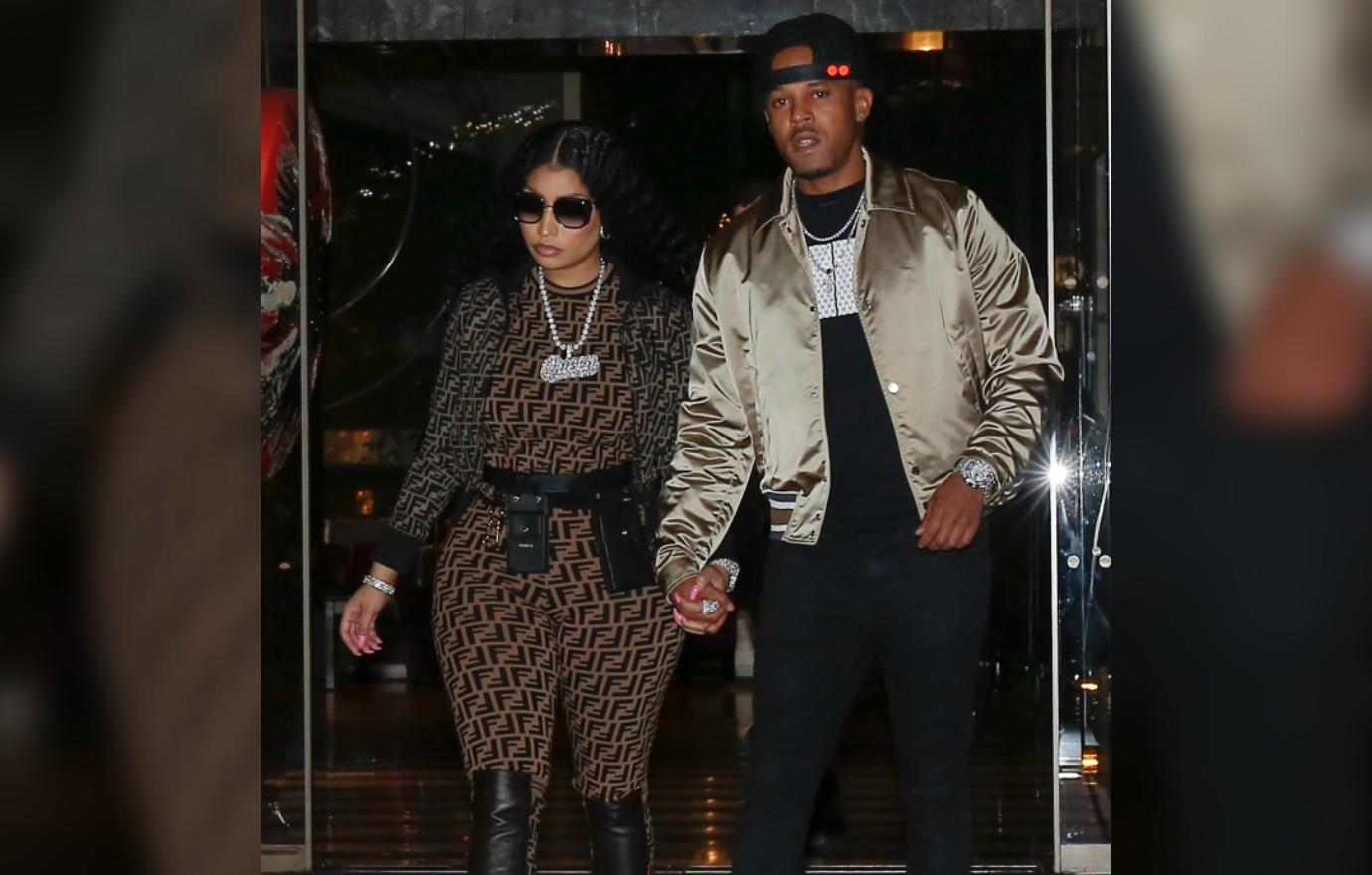 Article continues below advertisement
Prosecutors said Petty was required to register when he arrived in California to live with his fiancé, now-wife. Petty having to register stems from his 1995 conviction for first-degree attempted rape.
Article continues below advertisement
Petty and his alleged victim were 16 at the time. The girl told law enforcement Petty used a sharp object to force her to have sex with him. Petty ended up serving 4 years in prison.
This is not the first time that the 43-year-old's criminal past has haunted him. The couple recently welcomed their first child, but due to his status as a sex offender, he was required to get permission from a court in order to be at the hospital for his birth.
Article continues below advertisement
Nicki previously called the conviction into question in a snarky post on social media, saying "He was 15, she was 16. In a relationship [...] But go awf Internet. Y'all can't run my life. Y'all can't even run y'all own life. Thank you boo."
Article continues below advertisement
The "Anaconda" singer also praised Prince Harry for standing up for his wife, Meghan Markle, amid their departure from the Royal family, comparing him to her own husband.
"I do want to get into something. Who thinks it's good that Meghan Markle left the UK with her husband? … Kudos to Harry. This is what I love about my husband," she said, referring to Petty. "Real men always say 'a happy wife a happy life.' That's what real men say. That's so attractive. It turns me on. Put your woman first."